The CMS's Center for Medicare and Medicaid Innovation (CMMI), a creature of the ACA, launched its Oncology Care Model for CMS on July 1, 2016. It's a five-year program, designed to do nothing less grand than transform how oncology is practiced in the United States.
Under the new administration, CMS is delaying the start of some important bundled payment programs. So far, though, the oncology program seems to be going forward as planned.
Regardless of your politics, the motivation behind a program designed to curtail cancer costs is clear. Cancer epidemiology (the old are disproportionately affected), coupled with 21st century demography (longer life expectancy, aging boomers), means cancer costs are going up. CMS has projected its annual cancer treatment costs will reach $150 billion by 2020, a 25% increase from 2010.
The Oncology Care Model creates a payment system tied to episodes of care rather than fee for service. Each six-month episode starts, basically, with the initiation of chemotherapy. A single patient may have multiple episodes under the program if they have multiple rounds of chemotherapy. The episode payment is supposed to cover all the costs that would have been incurred in Medicare Part A (payments to hospitals) and Part B (payments to physicians). Only a sliver of Part D (outpatient drugs) costs are included.
To participate, many oncology practices will have to revamp the way they've been working. For example, the model requires them to provide patients 24/7 access to a clinician who can treat the patient's issue with real-time access to clinical records. Practices must also have treatment plans that include the 13 components recommended in the Institute of Medicine's 2013 report on high-quality cancer care. This may be the most onerous of the requirements because the treatment plans must, among other things, address treatment and its expected duration, expected response and prognosis, treatment goals, and expected patient costs. The practices must also follow clinical pathways and submit clinical and quality data to CMMI. If CMMI finds flaws—which it will—then the practices must follow up with a quality-improvement process.
It's a lot of work and expense. Payment changes are supposed to make it worth their while. The model includes a $160 monthly stipend for each patient. The episode payments are based on practices' baseline costs (although cost reductions are built into those targets). Practices can share in cost savings if they spend less than the expected episode, as long as they meet certain quality targets.
So far, about 200 practices and more than a dozen private payers are participating in the program. The payers are required to pay the participating physicians in a way that resembles the CMS scheme.
If it's successful, the Oncology Care Model could help make bundled-based payment the norm in American health care and give ACOs a significant boost.
Success, though, will be in the eye of beholder.
I think we're probably headed for a lot of gray area. This is likely one of those programs that CMS touts as a big success, due to savings to the system, but physicians and practices will find it hard to implement and frustrating to manage. Practice redesign is difficult.
My best guess is that a fair number of practitioners will drop out over the five years. I expect CMS to do some tweaking, reduce demands on practices, increase reimbursement, and extend the program beyond five years. In other words, it will unfold much like the CMS ACO programs.
Your turn: Post your response at medicaldirectorsforum.com/curbsideConsult
Trending
FDA's Gottlieb Aims To End Biosimilars Groundhog Day
A Conversation with Gary Lyman, MD: Biosimilars and the Search for the Cure To Cancer Treatment's Financial Toxicity
Why Biosimilars Can Never Be Identical To Originators–and Why They Don't Need To Be 
UP NEXT
Drug management
MA Part B Makes Controversial Jump Into Step Therapy
Drug management
Scant knowledge of biosimilars feeds worry and wariness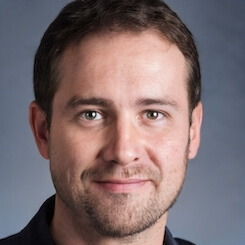 Paul Lendner ist ein praktizierender Experte im Bereich Gesundheit, Medizin und Fitness. Er schreibt bereits seit über 5 Jahren für das Managed Care Mag. Mit seinen Artikeln, die einen einzigartigen Expertenstatus nachweisen, liefert er unseren Lesern nicht nur Mehrwert, sondern auch Hilfestellung bei ihren Problemen.