Drugmakers and beneficiaries love coupons and patient-assistance programs, but they give PBMs and health plans a headache.
Coupons are a way of life for bargain-seeking Americans. They use them to save on groceries, clothing, vacations—you name it. Some coupons are still clipped from newspapers and circulars in that old-timey way. Others are purely digital and keyed into websites.
But couponing has taken off in the world of pharmaceutical sales. Look at any prescription drug ad in a magazine, on television, or on a website. In addition to a list of benefits and often an even longer (and darkly comic) list of side effects, you'll see information on how to get coupons or other kinds of "patient assistance."
In many cases, those coupons aren't just a matter of shaving off a few dollars of the price but the difference between a completely unaffordable medication and one that might fit into the average person's budget.
And the money at stake adds up—and is increasing. IMS Health estimates that in 2015 these discounts saved consumers $7 billion, up from $1 billion in 2010.
While coupons help individual consumers, they are also having a major impact on the insurance industry and anyone responsible for paying health care bills. Insurers and pharmacy benefit managers complain that they foil formularies and other pricing strategies designed to steer consumers to less-expensive drugs—which, they say, are no less effective for most people. Less expensive often means generic versions of brand-name drugs but it also can mean "preferred" brand-name drugs for which health plans and PBMs have negotiated good prices.
Coupons desensitize people to price
Mark Merritt, president and CEO of the Pharmaceutical Care Management Association, the national association for pharmacy benefit managers, says pharmaceutical companies use coupons to boost sales and pocket profits.
"Coupons primarily target drug classes where there are competing drugs, oftentimes generics," says Merritt. "The goal of coupons is to drive patients to higher-cost brand drugs by making them unconcerned whether the generic is a zero-copay drug or a preferred, less-expensive brand available at a lower copay."
The pharmaceutical industry says coupons help make their products affordable when insurers are selling plans with higher and higher deductibles.
Richard Bruzek sees both sides of the coin. "The idea behind the use of a pharmaceutical manufacturer coupon copay card is to help offset the cost of medicine for members/patients, but it often increases the cost to payers/employers," says Bruzek, a senior adviser at HealthPartners, the not-for-profit health care provider and health insurance company in the Twin Cities. Bruzek explained that a 30-day supply of generic medicine averages $20 while a 30-day supply of brand medicine averages $300 and a 30-day supply of specialty medicine averages $5,000.
Merritt says copay coupons desensitize people to whether they're buying a $500 brand or a $40 generic and ultimately stick employers, unions, and others who offer benefits with the tab. "If with a $25 copay coupon you get somebody to get a $500 drug, two-thirds of that cost comes from the insurer and goes right to the drug manufacturer," he says.
Manufacturers use coupons because they help attract patients and enhance revenue, says Joseph Ross, MD, an internist at Yale University School of Public Health. Ross co-authored an analysis of the phenomenon titled "Prescription-Drug Coupons—No Such Thing as a Free Lunch" in the New England Journal of Medicine in September 2013. Researchers found 62% of coupons (231 of 374) were for brand-name medications for which lower-cost therapeutic alternatives were available.
Manufacturers make up every dollar that coupon programs cost them and then add at least 20% to the prices, says Eileen Wood, the chief pharmacy officer at CDPHP.
Eileen Wood, chief pharmacy officer at Albany, N.Y.-based Capital District Physicians Health Plan (CDPHP), says manufacturers make up every dollar that coupons and patient assistance programs cost them—and then add at least 20% to their prices. "The drug companies are not giving away anything. They have to have a return to their stockholders," she says. "So if a patient-assistance program is giving $1,000 away, they have to add $1,200 to the cost of the drug."
Pharma's defense
Holly Campbell, senior director of communications at the Pharmaceutical Research and Manufacturers of America, the trade group for the drug industry, defended copay-offset coupons and patient-assistance plans. Campbell noted that payers have tools, such as copays and step therapy, to prevent patients from accessing certain medicines without first meeting plan protocols.
"Today, too many patients find that they are facing very high-cost sharing that puts their ability to stay on a needed therapy at risk. Some patients face coinsurance as high as 40%, and it is becoming increasingly common that patients must meet a deductible before any prescription drug coverage applies," she says. "In such cases, patients often are less adherent to therapy, which can lead to long-term problems for patients and the health care system."
Campbell stresses that the vast majority of all prescriptions—including those eligible for patient assistance—are filled using generics or plan-preferred brands.
Some seniors covered by Medicare Part D for medications manage to use coupons. But Medicare considers this an illegal kickback. The Office of the Inspector General of the U.S. Department of Health and Human Services reported in 2014 that about 7% of seniors on Part D use coupons illegally. The government has warned pharmacies and drugmakers of its position.
Some pushback
Managed care plans and their PBMs are fighting back. Chronis Manolis, vice president of pharmacy services at Pittsburgh-based UPMC Health Plan, says UPMC uses step therapy and other utilization management techniques to ensure that plan requirements are met prior to the use of nonpreferred drugs, thereby reducing the circumvention of formularies.
HealthPartners uses an optimization team that can help patients find the appropriate and affordable medication, says Richard Bruzek, a senior adviser with the company.
HealthPartners' Bruzek says HealthPartners has a medication-optimization team that focuses on ensuring appropriate medicine use by assisting members in finding the most appropriate, safe, and affordable alternatives.
But many insurers and pharmacy benefits managers are in a cat-and-mouse game with drug manufacturers when it comes to coupons and formularies. They use formularies and step therapy to manage drug costs. Manufacturers try to beat the system with coupons that provide patients with access to their pricey brand-name products. Insurers fight back by removing the drugs from their formularies.
PCMA's Merritt says that sometimes when pharmacy benefits managers see "an obscene use of coupons" they will remove the brand from the formulary. "It is difficult, though, because the drug companies have created a shadow-claims network that processes coupons in a way that ensures that you can't see when they're being used."
PBMs respond by excluding brand-name drugs when a safe generic alternative is available.
"Payers are responding to rising drug costs with new, more restrictive formulary management policies," says Joshua Cohen, a health economist at Tufts University's Center for the Study of Drug Development. Cohen's research has found that the number of drugs excluded by the two largest PBMs, Express Scripts and CVS Health, grew by about 65% from 2014 to 2016. More than 90% of excluded drugs had coupons.
CVS has said it has saved more than $6 billion for its clients since launching this approach in 2012. Express Scripts claims strategic use of exclusions have yielded similar savings—$3 billion over the past three years.
Cohen expects exclusion lists to grow as the cost for prescription medications increases. He says the cost for prescription medications increased 8.5% in 2015. In addition to exclusions, a few plans have physician education programs about drug costs that help counter prescriptions of pricey medications with coupons for which generics are available.
For nearly a decade, CDPHP has fielded a team of five former drug reps to educate its primary care physicians to change their prescription habits to get the most effective meds for the money.
"We fight fire with fire," says Woods at CDPHP. "We have a physician engagement team that are veteran pharmaceutical reps. We hire them, get them off the street, rehabilitate them and send them back out with the whole truth. It works out very well for us and they love doing it. Now they're doing something good for the world."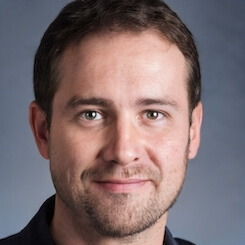 Paul Lendner ist ein praktizierender Experte im Bereich Gesundheit, Medizin und Fitness. Er schreibt bereits seit über 5 Jahren für das Managed Care Mag. Mit seinen Artikeln, die einen einzigartigen Expertenstatus nachweisen, liefert er unseren Lesern nicht nur Mehrwert, sondern auch Hilfestellung bei ihren Problemen.