Investors are plowing millions into telehealth startups. Millennials could be eager adopters. But these are early times and it may take years—and some regulatory changes—for profits to materialize.
Doctors in the NICU at the Rocky Mountain Hospital for Children use telehealth to videoconference with doctors in rural and remote areas, helping with advice and sometimes administering care more directly.
Last summer, Stephen Fatum went to a telemedicine meeting thinking that the industry was on the fringes of medicine.
On a huge screen, attendees watched a video of a surgeon in the United States telementoring a surgeon in another country through an operation. The remote surgery was no big deal. Doctors have been doing remote robotic surgeries for more than 15 years now. But the picture, now that was amazing. It was so sharp, so crystal clear, that Fatum, a partner in Barnes & Thornburg, a national law firm, who specializes in health care, was dazzled. "I thought somehow, some way, this can help from an education perspective, a mentoring perspective, and have a radical transformation of how health care is delivered in a cost-efficient manner around the world," says Fatum.
Fatum has lots of company. According to Tracxn, an analytics firm co-founded by Sequoia and Accel alumni to track data about startups, more than 600 companies worldwide were flying the telemedicine flag at the end of 2016.
They ranged from small practices caring for patients via teleconsulting to specialists hired by hospitals to remotely monitor patients to companies selling platform technologies, software solutions, and medical devices. Many are niche players. Telemedicine is so white hot right now it makes Shark Tank look like an aquarium in a dentist's office. Worldwide, more than $4 billion poured into industry deals during the first three quarters of 2016, according to the Marcom Capital Group. "Everything indicates that telemedicine is ready to take off," says Henry Grady, health care industry manager for Sun-Trust Bank in Atlanta. "I would say that it is poised to grow in leaps and bounds. The model is ready. The technology is ready. The demand is ready."
In its Physician Trends 2016 Report, Jackson Healthcare, a health care staffing and technology company, projected that telemedicine's value is on its way to more than doubling from $14.3 billion in 2014 to $36.2 billion in 2020. The report projects that 70% of employer health plans will include telemedicine services as a benefit by the end of this year, and that 90% of health care executives interviewed are developing or implementing a telemedicine program.
IHS Technology's 2016 report estimates that by next year, 7 million people in the United States will use telemedicine, up from under a half million in 2013.
High-flying numbers like this are impressive, but they also bring up the question of what people are counting as telemedicine. Jonathan Linkous, the CEO of the American Telemedicine Association, defines telemedicine as a "big broad idea of providing care using telecommunications." That's a broad definition, and his association has 10,000 members partly because of it, including 220 health systems and 250 companies. Telemedicine is growing partly because more people are using existing services but also because more types of medical services are incorporating a telemedicine component to how they operate, says Linkous.
Four companies—Teladoc, American Well, MD Live, and Doctors on Call—dominate the direct-to-consumer part of the industry, but Linkous says there are at least 20 to 30 startups jockeying for venture capital and a position in that part of the industry. "The big movement at the moment is the direct-to-consumer, or consumer-initiated, care where health insurers will provide telemedicine as a benefit for their clients," says Linkous.
The less visible—at least to the public—part of the industry involves doctors communicating with other doctors or checking on devices that monitor patients. According to the association's 2017 statistics, teleradiology accounts for 8 million telehealth users, cardiac monitoring for 1.9 million, and ICU monitoring for 650,000. The association tallies the online primary and urgent care users at 750,000 users.
Teleradiology services and capabilities have grown so much that nearly every major hospital uses it, says Linkous, and vRad, headquartered in suburban Minneapolis, is the largest vendor; the company's website says it has a workforce that includes 500 radiologists.
Fatum represents a neurologist responsible for some fraction of the neurology monitoring encounters. The client works for a telemonitoring company that contracts with hospitals across the country and is paid to sit in his basement and watch surgeries from across the country on several high-definition screens. "He monitors whatever measures physicians use for the neurology system, and if there is a problem he is immediately communicating with the surgeon in the operating room," Fatum says.
Some telemedicine companies are making money, says Linkous. "If you are a company with your own physicians, yes, there are profitable companies," he says. But if you are a Mayo or some other large health care system, says Linkous, you may not see telemedicine as a revenue center but as a way to improve quality, lower costs of other services, and expand your reach. Fatum concurs, noting that hospitals hire telemonitoring services to add value and improve the quality of care even though the service may not be reimbursable.
CRG, a Houston venture capital firm that specializes in health care, invested in two telemedicine companies last year, Specialists on Call and Advanced ICU Care. Specialists on Call handles everything from stroke consults to psychiatric evaluations. Advanced ICU Care does remote ICU monitoring. According to a company press release, CRG invested $50 million in Specialists on Call in combination of equity and credit. The firm is a minority investor in Advanced ICU Care and has not disclosed its stake in that company.
Red to black
"There is a rationale for any type of hospital" to use telehealth, says Scott Li, a principal at CRG. Neurologists aren't always available at 3 a.m.
Scott Li, a CRG principal, says his company put money into the companies because hospitals, especially small or rural hospitals, have a hard time hiring specialists. Even some fully staffed medical centers don't always have a neurologist hanging around the emergency room at 3 a.m. just in case a stroke patient rolls in. "There is a rationale for any type of hospital to employ these services," Li says.
"These companies have already developed a nice revenue profile," he says "The next step is for them to grow into a very long-term, sustainable profitability profile." Don't expect that to happen overnight; the medical profession, Li says, is skeptical about adopting new modes "of receiving care through or from a different provider." He sees the direct-to-consumer telemedicine sector becoming a multibillion industry—with this proviso: "One thing I want to caution is that it takes health care a little bit longer to reach those forecasts," Li says. "The adoption cycle within health care is not like that of an iPhone."
The slower adoption cycle doesn't seem to be deterring investors. In its August 2016 Telemedicine Landscape Report, Tracxn counted 528 startups focused on teleconsulting. A majority—336—were launched between 2013 and 2016. Among the best funded are most well known: Specialists on Call, American Well, Teladoc, and Doctor on Demand. When Teladoc went public, its stock traded at $28 a share, fell to $9.77 in May 2016 and was back trading at about $23 a share in March, giving the company a market capitalization of about $1.1 billion. The company's revenues increased 59% in 2016, to $123 million, but it has yet to turn a profit, although the $39.7 million in losses last year were $7.6 million less than the 2015 losses.
Realistically, telemedicine companies will probably be splashing around in at least some red ink for a while. Many bottom lines in the industry would benefit from some wins in Washington and in state capitals. For example, it would help the industry if the federal government were to loosen the rules on telehealth payment within traditional Medicare.
Calling all millennials
Fatum says state licensing boards can be an obstacle (Teladoc has been in a protracted battle with the Texas Medical Board that may be ending). "The state licensing boards are autonomous government units that take very seriously their jobs," he says. "They could care less about other states. They have a vested interest in preserving the status quo."
Telehealth can be a mentoring tool that radically changes how care is delivered around the world, says Stephen Fatum, of Barnes and Thornburg.
Public acceptance will be another factor in the profitability equation. A 2015 survey by the American Hospital Association suggests that plenty of folks would be receptive to telemedicine. The hospital association survey found that 76% of Americans feel access to care is a higher priority than seeing a doctor in person, and 70% agreed it was "perfectly acceptable" to communicate with a health care professional via text, email, or video rather than in person.
Demographics would seem to favor telemedicine as the baby boomers age and die off, replaced by tech-savvy millennials. "Once [telemedicine] moves to large cities, it will be adapted very rapidly by the millennial population," predicts Grady, the Atlanta banker.
Linkous sees a logical progression at play: "It has been kind of an evolutionary revolution where we went from the emergency room to urgent care centers and from urgent care centers to retail clinics. The next stop will be online."
And Grady, from his perch as a banker, has a follow-­the-money sensibility: Solve the reimbursement problems and telemedicine will have "significant penetration," he says. "Commercial insurers are encouraging their hospitals and major doctor practices to have a proactive strategy," he says. "For those that do it efficiently and have a strategy, I believe insurers are going to be aggressive in their reimbursement rates because it will save them money."
---
Our most popular topics on Managedcaremag.com
---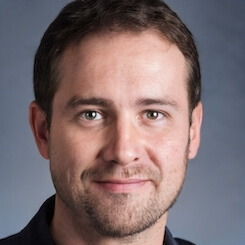 Paul Lendner ist ein praktizierender Experte im Bereich Gesundheit, Medizin und Fitness. Er schreibt bereits seit über 5 Jahren für das Managed Care Mag. Mit seinen Artikeln, die einen einzigartigen Expertenstatus nachweisen, liefert er unseren Lesern nicht nur Mehrwert, sondern auch Hilfestellung bei ihren Problemen.