Better outcomes and lower costs—in the long run. But payers were not impressed with the oncology medical home.
The rapidly rising cost of cancer care was on every payer's mind when the buzz started building about a nine-physician oncology practice on the outskirts of Philadelphia.
Since 2004, Consultants in Medical Oncology and Hematology had been implementing tenets of the patient-centered medical home—patient education, quick access to physicians, triage nurses to help patients manage symptoms—to improve care for its cancer patients.
In 2010, practice leader John Sprandio, MD, began touting the results of all these changes: dramatic reductions in emergency department and hospital utilization—and an estimated overall cost savings of $1 million per physician per year.
Ebullient about what his practice had accomplished and rattling off statistics that backed up the enthusiasm, Sprandio quickly became the hottest ticket in oncology. Conferences wanted him to present his findings; oncologists wanted to know his secrets; and payers wanted to know how they could get those savings from the oncologists in their own networks.
John Sprandio assumed insurers would be happy to pay for the extra services in exchange for the big savings down the road. He found out otherwise.
Sprandio calls his new way of delivering care the "oncology patient-centered medical home," the oncology version of the primary care patient-centered medical home, a model that uses standards set by the National Committee for Quality Assurance (NCQA). Others use the term "oncology medical home," eschewing the NCQA terminology and standards, but embracing the medical home concept.
"I credit him with pioneering the model," says Lindsay Conway, the top oncology expert at the Advisory Board. More than that, she admired the way Sprandio tirelessly proselytized about the oncology medical home's potential for lowering costs and improving outcomes.
But there's a catch. At every opportunity, Sprandio pointed out that running an oncology medical home practice is much more expensive in the short term than traditional cancer care and, at least initially, providers would be footing the bill. Patients needed to be educated to recognize symptoms early and to call a triage nurse for advice. The nurses need to be trained to provide evidence-based guidance that adheres to specific protocols. Practices need to provide many services—support in making and keeping appointments for tests and treatments, same-day access to a physician for evaluation of symptoms, extensive patient education, and telephone support. And there's a need, of course, for more sophisticated information technology to support data collection.
But Sprandio was able to show that there was a real return on the investment. After his practice standardized its approach to educating patients about how to stay hydrated, fewer patients sought emergency department and inpatient care for dehydration. The practice's standardized management of outpatient diarrhea cut the number of admissions for treatment of Clostridium difficile enteritis by more than half in five years.
The benefit of fewer emergency department and hospital inpatient visits to payers is obvious. So obvious, thought Sprandio, he assumed insurers would be happy to pay for the extra services in exchange for the big savings down the road.
"I thought within a couple years, we would have a different payment model," he says. "Honestly, I thought by the end of 2011, we would have achieved that."
So did a lot of other people. Many oncology practices scrambled to adopt the innovative model of care, and the federal government launched an oncology medical home demonstration project with seven practices across the country.
It was not to be. Sprandio eventually did get an oncology medical home contract with Aetna, but he terminated it after a year, declaring it a dud.
By that point, it was becoming clear that an oncology medical home payment model was not the solution to America's cancer cost crisis. A working oncology medical home contract requires some delayed gratification: Insurers pay for extra services that oncologists deliver in the hope that the investment will save them money in the long run. But that, says Conway, has been a nonstarter with commercial payers.
Today, Sprandio—and a lot of other people—are back at the drawing board, in search of a good way to pay for cancer care.
An important test
While Sprandio was developing the oncology medical home concept in the Philadelphia area, Barbara McAneny, MD, the CEO of New Mexico Cancer Center, a large multidisciplinary oncology practice, was on a similar mission in Albuquerque. The biggest private payer in her market did not bite, but a much more important payer—CMS—was intrigued.
Like everyone else, CMS leaders believe payment reform that incentivizes oncologists to improve the value of their care is essential to reigning in unsustainable cancer care costs. The National Cancer Institute projects that cancer-related costs will grow to at least $158 billion in 2020, a 27% increase from 2010 based on population changes alone. If treatment costs increase at the rate of the recent past, the tally may reach $173 billion.
In 2012, CMS's Center for Medicare and Medicaid Innovation (CMMI), the federal government's incubator of health care delivery experiments, awarded a $19.8 million grant to Innovative Oncology Business Solutions, a company McAneny created to manage the grant and implement the practice model in seven practices across the country.
The PMPM needed to sustain an oncology medical home practice varies by geography; in Albuquerque, where Barbara McAneny of the New Mexico Cancer Center practices, it is at least $220.
The Community Oncology Medical Home (COME HOME) grant funded a three-year demonstration. The goal was to prove that, by using patient-centered medical home concepts, oncology practices could improve outcomes, enhance patient care experiences, and significantly reduce costs of care.
The seven COME HOME practices implemented extensive patient education and medication management counseling, team-based care, around-the-clock access via telephone triage and extended clinic hours, and on-site or near-site imaging and laboratory testing. They used clinical pathways to guide decisions for imaging, pathology, molecular diagnostics, and all aspects of treatment, and they were supported with access to real-time data that allowed them to monitor quality, pathway adherence, and utilization at the provider level.
At the end of three years, the seven practices had reduced the rate of hospital admissions by 12.5%, emergency department visits by 6.6%, and the overall cost of care by 7.2%.
COME HOME program sees success
% of patients with ED visits
Source: Page RD et al., ASCO 2015 Educational Book
Then the demonstration ended. The COME HOME practices continued to have the expense of the medical home infrastructure. But there was no payer support in sight, even though commercial insurers benefited from the lower costs.
"We were losing $50,000 a month on salaries so we scaled back some of our evening hours and some of the weekend hours," McAneny says. "I kept talking to our local health plans, saying 'You know I'm dying out here. I can't keep this up for you unless you help me out.'"
Payers balk
It will never be known what results the COME HOME practices might have generated if the CMMI demonstration had continued on. Adopting the patient-centered medical home model and continuously fine-tuning a practice for better performance is a long, incremental process.
Sprandio's practice was just getting started at the end of three years; by the end of the sixth year, it reported a 78% reduction in the use of emergency departments and a 50% reduction in hospitalizations.
That performance turned heads, but payers needed proof that the oncology medical home concept could be replicated and sustained. That made results from the COME HOME demonstration all the more important because they would come from seven markets across the country. And while a 7.2% reduction in the overall cost of care would seem to add up to real money, payers were unimpressed. "The results they were able to achieve in terms of quantified improvement in care quality and patient experience and overall value were kind of underwhelming—at least not sufficient to get commercial payers excited about spending more money to fund this different model of care," says Conway at the Advisory Board.
Getting payers excited would have been difficult regardless. A patient-centered medical home contract typically includes a per-member, per-month (PMPM) management fee to help a medical practice pay for the additional staff, data analysis, and care coordination. In addition, practices are typically eligible for shared savings at the end of a performance period. When it comes to cancer care, the idea of a PMPM fee makes health care purchasers blanch. Cancer only affects about 1% of covered lives, but commercial insurers shell out about 11% of their total annual expenditures on cancer care. While insurance executives might recognize the payoff of supporting a practice's adoption of medical home amenities, the employers who sponsor self-funded plans do not want to hear it.
When plan sponsors "look at their oncology spend, the idea that they're going to spend more on a promise of return is a tough sell," says Michael Kolodziej, MD, of Flatiron.
"My experience has been that when you go into those plan-sponsor meetings, and they look at their oncology spend, the idea that they're going to spend more on a promise of return is a tough sell," says Michael Kolodziej, MD, national medical director for managed care strategy at Flatiron Health, a technology and data analytics company that focuses on oncology.
He was national medical director for oncology strategy at Aetna when it launched an oncology medical home contracting program in 2013. Nearly 70% of Aetna's commercial business is self-insured. Because sponsors of self-insured plans would not go along, the only patients eligible for the oncology medical home model—and the only patients that Aetna could pay a management fee for—were those who were in a fully insured product. "Eventually, we decided to abandon the management fee because it just wasn't working," he says.
Postmortems
Although there are a few oncology medical home contracts still in play, payers and providers in general see the concept as another example of how vexing payment reform for cancer care is turning out to be.
A decade ago, it seemed clear that the huge costs of emerging chemotherapy agents were the primary culprit in the rapid rise of cancer treatment costs. But a three-year episode-of-care pilot sponsored by UnitedHealthcare punched a hole in that theory. The five practices in the pilot reduced total medical costs for patients with breast, colon, and lung cancer by 34%—even though the cost of chemotherapy for the episode group was more than double that of a control group.
That study was not designed to parse out exactly where the savings were generated, but the authors' analysis did show a statistically significant decrease in hospital use by patients treated in the pilot practices. That finding piqued the thinking of the cancer care community.
Since then, attention has turned to emergency department visits and hospitalization as a driver of high cancer care costs that can be controlled. The Agency for Healthcare Research and Quality (AHRQ) estimates 27% of total medical costs for cancer care in 2014 were for inpatient hospital stays. The oncology care delivery model has been proven to reduce hospital use—but who's going to pay for it to be implemented?
Still, McAneny and others hope that oncology practices will adopt the oncology medical home delivery model, even though payer support is iffy at best. The American Society for Clinical Oncology (ASCO) last year licensed the COME HOME name, its assessment protocol and implementation tools from McAneny's effort and is marketing them to its members.
Unlike patient-centered medical home contracts for primary care, which may pay practices as little as $10 PMPM, the oncology medical home model is much more expensive. Based on her experience with the COME HOME demonstration, McAneny says the PMPM needed to sustain an oncology medical home practice varies by geography; in Albuquerque, where she practices, it is at least $220.
When the demonstration ended, CMS announced its Oncology Care Model, a five-year payment initiative that grew out of the COME HOME demonstration (see "Remodeling: Can the Oncology Care Model Work When Medical Homes Haven't?").
The new program borrows heavily from the oncology medical home payment system, but adds performance targets that McAneny thinks are unrealistic: "The amount of payment that they are giving is not going to be enough to both pay for the data requirements they are putting on the practices and leave any money left over for practice transformation," she says.
Her New Mexico Cancer Center practice is participating in the OCM, but, unless changes are made, McAneny worries that the program may mean the end of the oncology medical home concept. And that may mean more cancer patients spending time in the hospital, suffering from poorly controlled symptoms, and treated in the most expensive way possible.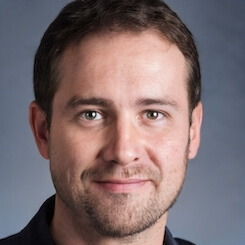 Paul Lendner ist ein praktizierender Experte im Bereich Gesundheit, Medizin und Fitness. Er schreibt bereits seit über 5 Jahren für das Managed Care Mag. Mit seinen Artikeln, die einen einzigartigen Expertenstatus nachweisen, liefert er unseren Lesern nicht nur Mehrwert, sondern auch Hilfestellung bei ihren Problemen.