His roots are modest. His ideas for Aetna, health care, and even capitalism are not.
For a person of modest means who says he never really followed a defined career path, Mark Bertolini has had one resume, said he never looked for a job, and went to Cornell for his MBA because it was the "cheapest." Now all he wants to do is tear down and rebuild the corporate model and the nation's health care delivery system.
For the CEO and chairman of Aetna, that's meant a series of maneuvers not quite as modest as his roots as a Detroit autoworker's son: a high-profile departure from the industry's leading trade association, America's Health Insurance Plans; a move to acquire another big-five insurer, Humana, before a federal judge blocked it on anti-trust grounds; raise pay and benefits of Aetna's lowest-paid employees and offer incentives to others to take yoga; pull Aetna out of state exchange markets; and relocate the company's headquarters from Hartford, Conn., to New York next year. All the while, Aetna's adjusted per share earnings jumped 17% in the first quarter this year while its stock trades at an all-time high. Bertolini is richly compensated for his efforts. According to a tabulation by Axios, his 2016 compensation totaled $41.7 million.
Stephen Hemsley of UnitedHealthcare and Joseph Swedish at Anthem may lead larger companies, but Bertolini stands out among today's health insurance executives. He has a penchant for bold moves, and his candor when talking about what's wrong with health insurance, health care, corporate America, and anything else have made him a media darling. To paraphrase the beer commerical, he is American health insurance's most interesting man in the world.
Progressive … Pinocchio
Bertolini, 61, who declined an interview for this article, has made some lasting impressions. The New York Times calls his ideas progressive while the New York Post gave him its "Post Pinocchio" for saying that Aetna was leaving several state exchanges because it was losing money when, in fact, it was turning a profit.
Perhaps Bertolini has learned something from his and his family's health setbacks. In 2001, his then-16-year-old son Eric was diagnosed with T cell gamma/delta lymphoma, and now he's one of the few people to survive it. In 2004, Bertolini had a skiing accident that broke his neck in five places and left him in a coma for five days. He checked himself out of the hospital—"because I was sure they would kill me if I stayed there," he told Times's Alan Murray at Fortune magazine's Brainstorm Health conference in May—and oversaw his own rehab at home. The injury left him partially disabled, but in 2007, he donated a kidney to his son. Today, he's back on skis and continues to ride bicycles and motorcycles. "It's sort of like if you tried it once and it didn't kill you, why not?" he told Murray.
That could apply to his vision for remaking Aetna, which involves addressing four forces changing health care. "First, global populations are aging rapidly," Bertolini said at the Detroit Economic Club in June. "The second point I point out is that chronic disease is more prevalent as nations develop. Third, there is a growing shortage of medical professionals to keep up with care demand. And then finally, internet mobile adoption will change how consumers make health care decisions."
Insurance is a "nasty" word
At the Detroit Economic Club, Bertolini talked about Aetna's mission in a way that could've come out of any health care CEO's playbook: "Aetna's mission is to build a healthier world," he said. His business strategy for Aetna also seems straightforward and was a key element in the decision to acquire Humana for $34 billion: Get into every Medicare Advantage market possible.
A federal judge blocked the deal, but Bertolini is undeterred. "Our strategy is still our strategy and our whole acquisition logic was built about supporting our strategy and getting there quicker than we otherwise would have if we had built it organically," he said in an interview in February.
He's strayed further from the CEO playbook with other comments. "I think insurance is a nasty word," he told Bloomberg's David Gura at Bloomberg's "The Year Ahead" summit last October. "We may not even call it that when we're done with it."
Last year, Aetna brokered a plan with Apple to provide Apple watches to selected customers and nearly all 50,000 Aetna employees to monitor and manage their own health. "Machine learning and artificial intelligence are going to be the base of what the big Aetna does," Bertolini told Bloomberg's Gura.
A matter of ZIP code
The Apple deal is an outgrowth of Bertolini's fixation on social determinants as a driver of an individual's health status. "We have social determinants that drive 60% of the health status of the U.S. population, where clinical care is only driving 10% and the other 30% is genetics," he told Gura. "So your ZIP code has more to do with your health status than your genetic code."
Bertolini envisions using Apple watches and similar devices to keep people in their homes "and then let the leakage go into the traditional medical-industrial complex," he told Bloomberg's Gura. That involves connecting with people in their homes. "We're going to send friends and families and neighbors to see friends and families and neighbors on a TaskRabbit/Uber kind of model where we re-establish communities around taking care of one another, then our costs are going to go down," he said.
Getting people to let the Aetnas of the world facilitate and manage personalized health care data from their Apple watches is a matter of trust that doesn't exist yet, but that's OK with Bertolini. He sees insurance as the network, not the connection. "If you have a mortgage, your mortgage is in the ether somewhere," he told Gura. "It's in a million different places; somebody's carved it up and tranched off. Insurance should be the same way. The financing mechanism should be something that, after we understand what you need, we should find you the most affordable approach to do it."
New capitalism
When Bertolini became Aetna's CEO in 2010, he found that some employees were on public assistance. "How can we let this happen?" he said to ABC's Diane Sawyer. "Here we are, a major Fortune 50 company with employees who are suffering every day to make ends meet." So in 2015 he jacked up the minimum wage for U.S. employees to $16 an hour, then improved other employee benefit programs.
He even added what he's called "yoga mindfulness" that 16,000 employees signed up for with a $3,000 return per employee—all without passing costs onto customers. "We've improved the bottom line doing it," Bertolini said.
That involves reinventing the corporation. "Eighteen percent of the American public actually believes corporations are good," he told Sawyer. "Eighteen percent? So how much lower do we need to go before we figure out this doesn't work? And instead of waiting for it to go away, why don't we step forward with some courage and conviction to make it better?"
Sawyer interjected, "A new capitalism."
"Yeah, lets reinvent it," Bertolini said. "I mean we're the captains of it. Why shouldn't we be the ones that say, 'Here's the new way'? Let's all as a group of people stand for something and say we're going to do something about this."
Nothing modest about that.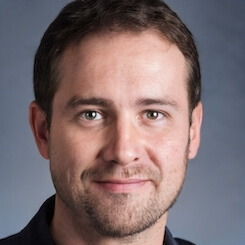 Paul Lendner ist ein praktizierender Experte im Bereich Gesundheit, Medizin und Fitness. Er schreibt bereits seit über 5 Jahren für das Managed Care Mag. Mit seinen Artikeln, die einen einzigartigen Expertenstatus nachweisen, liefert er unseren Lesern nicht nur Mehrwert, sondern auch Hilfestellung bei ihren Problemen.