The caveat: Joint replacements might be a sweet spot for bundled payments. They might not work as well for other episodes of care.
Proponents of value-based care talk up bundled payments all the time. Now evidence is accumulating that might even persuade the skeptics that bundled payment for hip and knee surgery can reduce costs while keeping the quality of the care high.
At least that is what several studies by University of Pennsylvania researchers have found.
"The big takeaway that I have is that bundled payments are promising," says Amol S. Navathe, MD, lead researcher of the Penn team. "I think we have pretty good evidence from the Comprehensive Care for Joint Replacement (CJR) and Bundled Payment for Care Improvement (BPCI) on the Medicare side. They both seem to drive down some of the overall spending and costs that gets passed on to the taxpayers."
Over the past three years, Navathe and his Penn colleagues published a stream of findings about mandatory and voluntary bundled payment models in JAMA, Health Affairs, and other publications.
"The evidence is that for Medicare there is around a 2% to 4% savings in either a mandatory or voluntary bundled payment program," says Navathe, an assistant professor of Medical Ethics and Health Policy at Penn Medicine.
For Medicare, that translates to a saving of between $450 to $1,150 for the average $25,000, 90-day episode of care, including post-acute care.
Bundled payments save a tidy sum
Substantial savings were seen in joint replacement episodes at the Baptist Health System in San Antonio.
MJRLE=major joint replacement of the lower extremity
*Difference was not statistically significant
Source: Navathe A et al., JAMA Internal Medicine, Jan. 3, 2017
Bundled payments work for hip and knee replacements for several reasons. The surgeries themselves are now fairly routine. For most patients, the recovery is usually predictable. There are also some golden opportunities for reducing expenditures that don't compromise care. The Penn researchers have found that providers can save money by carefully considering postacute care, an area of great variation—and not just for hip and knee replacements. When joint replacement patients are covered by traditional fee-for-service Medicare, they are more likely to be transferred to inpatient rehab or skilled nursing facilities rather than recovering at home and getting physical therapy on an outpatient basis, according to the Penn researchers.
Improved outcomes with bundles
The proportion of joint replacement episodes with a prolonged length of stay fell with bundled payments. Readmissons and emergency room visits were relatively stable.
Source: Navathe A et al., JAMA Internal Medicine, Jan. 3, 2017
But inpatient rehab for postacute care from joint replacement surgery is costly. Sending people home to recover, the payer (usually Medicare) retains a 3% guaranteed discount and allows the hospital to keep the rest of the savings—or losses, Navathe says.
Another way hospitals can reduce joint replacement expenditures is by standardizing the implants that surgeons use. In a study published in the February 2017 issue of the Journal of Internal Medicine, the Penn team analyzed the cost and quality performance of Baptist Health System, a network of 15 hospitals in San Antonio.
The study looked at 3,942 joint replacement patients between July 2008 and June 2015. The hospital system's 23 orthopedic surgeons each had a favorite implant model. Consequently, when it came to negotiating with vendors, the hospital had no leverage to wrangle on price.
But when the Acute Care Episodes program started in 2009, the doctors decided that they would each use their preferred implants only where it was clinically appropriate. Otherwise, all other surgeries would use the same implant model. That allowed the BHS to negotiate with vendors as a system and not individual doctors.
"They found that for the vast majority of cases, it didn't really matter," Navathe says. "So they could consolidate all of their volume and then bid it out to different vendors. They dropped the price 32% overnight."
Some hospitals succeeding in bundled payment programs have introduced joint replacement "schools." The programs, says Navathe, encourage patients to take steps so they go into the surgery as healthy as possible. "They look at your diabetes, your blood glucoses and your medications," he says. "The Joint Replacement School says we will work with you to reduce your blood sugar before we operate and also set your expectations appropriately about what rehabilitation really involves."
One worry about bundled payments is that they would lead to an increase in the volume of cases; faced with slimmer margins, surgeons and hospitals might respond by cranking up the number of surgeries. But Navathe and company found little evidence of a surge in volume in study results they reported in September 2018 in JAMA. Those results show that the feared volume increase "doesn't really exist and if it does it is so small that it can't wipe out savings in the system," Navathe says. "It may wipe out 10% of the savings but Medicare would still be saving hundreds of millions of dollars through the bundled payment system."
Another worry: bundled payments would influence doctors to turn away high-risk patients. In 2017 the Penn team published a study in JAMA that high-risk patients are not being excluded from hip and knee replacement surgery. "By and large, there is not a lot of selection based on issues like diabetes or a risk score that is supposed to indicate the severity of the patient," says Navathe. Nor did Navathe and his colleagues find discrimination based on race or the patient's insurance. In fact, among the 20 variables for hip and knee replacement that surgeons consider, the only consistent reason for not going ahead with surgery was if the patient had been in a skilled nursing facility in the past 12 months.
Navathe says some open questions remain about bundled payments, like getting a handle on the overlap between bundled payments and ACO-type models for value-based care. Until that information is available, bundled payments look "kind of like a quadruple win" for patients, hospitals, doctors, and insurers: "That win, win, win, win is a very promising sign for bundled payments," he says.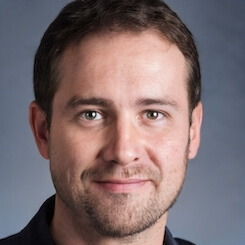 Paul Lendner ist ein praktizierender Experte im Bereich Gesundheit, Medizin und Fitness. Er schreibt bereits seit über 5 Jahren für das Managed Care Mag. Mit seinen Artikeln, die einen einzigartigen Expertenstatus nachweisen, liefert er unseren Lesern nicht nur Mehrwert, sondern auch Hilfestellung bei ihren Problemen.