CMS is rolling out bundles of bundled payment programs—for oncology, cardiac conditions, for knee and hip surgeries.
It will take more real-world experience before we know whether bundled payment can help deliver American health care to the promised land of value-based care.
Early results from CMS's largest bundled payment program reported in JAMA this week offer something for both proponents to celebrate and skeptics to say, "We told you so."
The program, called the Bundled Payments for Care Improvement (BPCI) initiative, started in 2013 under the auspices of CMS's Innovation Center. BPCI is a complicated beast that includes 48 different clinical episodes and has four different payment models. Hospitals, physician groups, postacute care providers, and home health agencies were invited to join in the $10 billion-a-year program.
A report on the early days of the BPCI that the Lewin Group prepared for CMS ran 248 pages. There are a lot of numbers to crunch.
The results reported in JAMA home in on just one sliver of BPCI: lower extremity joint replacement episodes (mainly hip and knee replacements) at the participating hospitals.
In this sample, an episode was defined as including all the services patients received during their hospitalization and in the 90 days after they were discharged.
The researchers—which included four Lewin Group researchers—compared about 30,000 joint replacement episodes at 176 BPCI-participating hospitals with a similar number of episodes at 841 hospitals not participating in BPCI.
Their main result puts a tick in the win column for bundled payments. Medicare spending per episode decreased more at the hospitals who signed up for the bundled payment program than at the comparison hospitals. And there is no indication that the greater savings was achieved by cutting corners and delivering poorer care.
The math is straightforward but takes some explaining.
Before the program started (aka the baseline period), the average Medicare payment for joint replacement episodes at the participating hospitals was $30,551 ("at the participating hospitals" may be a little misleading because, remember, the episodes also include 90 days of postacute care). During the first seven quarters of the program, the payment for joint replacement episodes dropped to $27,265, a difference of $3,286.
Now let's take a look at the comparison hospitals. During the same period, the per episode costs dropped from $30,057 to $27,938, a difference of $2,119, also a nice decrease, but $1,167 less than the $3,286 decrease in spending at the BPCI-participating hospitals.
Translation (if you're favorably disposed to bundled payments): Adoption of bundled payments reduced spending on knee and hip replacements by about $1,000.
Where did the savings come from? Almost all ($991) of it from reduced spending in the 90-day postacute period either on services provided by skilled nursing facilities ($546) or inpatient rehabilitation facilities ($445). Those decreases were only slightly offset by an increase in spending on home health agencies ($18).
You might be disappointed if you're looking for evidence that bundled payments are going to bring all kinds of ingenious efficiency and cost savings to in-patient hospital care.
Still, over all, these results look pretty rosy for bundled payments.
But in an editorial accompanying these results, Elliott Fisher (yes, that Elliott Fisher, the originator of the ACO) pours some cold water on them.
As Fisher points out, an increase in volume is one of the unintended consequences of bundled payments that people have talked about. Cranking up volume is a common response to slimmer margins in any sector of the economy.
And in this particular slice of the BPCI, volume does seem to have increased in the BPCI-participating hospitals, from 61.5 replacements per quarter per hospital in the baseline period to 64.6 after the bundled program started, according to Fisher. In the comparison hospitals, the volume needle went the other way and decreased slightly, from 59.6 replacements per quarter per hospital to 59.2.
By Fisher's reckoning, once you factor in volume—not just the per-episode spending—total spending in the BPCI-participating hospitals actually declined less (that's his emphasis) than total spending at the comparison hospitals.
This is a long, long way from the last word on bundled payments. But it seeds doubt. Bundled payments may not be the bundles of joy that value-based care believers are hoping for.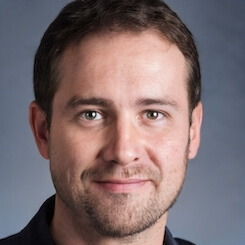 Paul Lendner ist ein praktizierender Experte im Bereich Gesundheit, Medizin und Fitness. Er schreibt bereits seit über 5 Jahren für das Managed Care Mag. Mit seinen Artikeln, die einen einzigartigen Expertenstatus nachweisen, liefert er unseren Lesern nicht nur Mehrwert, sondern auch Hilfestellung bei ihren Problemen.