Patient advocates say 'fail first' rules should be available online and decisions on physician appeals should be made within 72 hours–and in a day when it is an emergency.
Starting in January, CMS will let Medicare Advantage plans use step therapy, a cost-control strategy sometimes called "fail first." This is a recipe for, well, failure, according to many patient advocates and physicians. Those who have seen the negative effects of step therapy say it appears to do little except keep costs down while patients' conditions get worse.
With step therapy, insurers require patients to try the lowest cost medications before they will approve more costly options. Step therapy is a form of utilization management that health insurers have long used to control costs. It is the most common type of coverage restriction health plans use for specialty drugs, reported James D. Chambers, PhD, an associate professor of medicine at the Tufts Medical Center Institute for Clinical Research and Health Policy Studies, in an article in the July issue of Health Affairs, "Specialty Drug Coverage Varies Across Commercial Health Plans in the U.S." In an analysis of coverage decisions for specialty drugs from 17 of the 20 largest commercial health insurers in the United States, Chambers and colleagues wrote in a follow-up blog post for Health Affairs in September, among 1,208 coverage decisions that involved step therapy, 761 (63%) required patients to use a single therapy first, 447 (37%) required using multiple therapies, and 181 (15%) of protocols included three or more steps.
To be sure, health insurers have a responsibility to limit health care spending. When it comes to medication, that means doing what they can to make sure the least expensive, effective drug is prescribed.
But too often, say patient advocates and physicians, step therapy is counter­productive—even from a cost perspective—because a cheaper drug may not be the most effective one. If patients don't get better, they could wind up using medical services that they wouldn't have used otherwise, driving up costs rather than reducing them.
Aligned with patients' values?
The CMS step therapy decision rescinded a prohibition against using this strategy for drugs and other services patients need under Medicare Part B. In January, CMS said it will start to allow MA plans to use step therapy for Part B drugs as long as it is administered "as part of a patient-centered care coordination program." CMS defines patient-centered care as being respectful of, and responsive to, each patient's preferences, needs, and values to ensure that these values guide clinical decisions. CMS also said that MA plans must apply step therapy "in a manner that does not create an undue access barrier for beneficiaries" and cannot be used for emergency care. A year from now, CMS will consider a full set of rules governing the use of step therapy.
While applauding the use of a patient-­centered approach and the call to not create undue barriers, patient advocates were nevertheless disappointed that CMS will implement step therapy for MA plans. Laura Wingate, a senior vice president for education, support, and advocacy for the Crohn's and Colitis Foundation, says, "We consider this to be a vulnerable population, and this policy is a step back in access for patients and shared decision making between a provider and patients." At the same time, Wingate was optimistic that CMS would protect patients by ensuring that step therapy aligned with clinical practice guidelines and that appeals processes are clear, transparent, and available online.
Step therapy represents "a step back in access for patients and shared decision making between a provider and patients," says Laura Wingate of the Crohn's and Colitis Foundation.
The foundation says insurers using step therapy should have a transparent process that gives patients and doctors a response within 72 hours if they want to appeal a step therapy decision and within 24 hours if it is an emergency.
For a shocking example of what can happen when a patient fails over and over, see the case of Eitan Kling-Levine, which I reported on in the January 2017 issue of Managed Care ("Is Step Therapy a Move in the Wrong Direction?"). In 2014, Kling-Levine was a 22-year-old college student newly diagnosed with ulcerative colitis. His health insurer at the time, Blue Cross Blue Shield of Massachusetts, required two medications his doctors did not recommend and, after he failed on those drugs, he needed surgery to remove his colon.
Opponents of step therapy say Kling-Levine's case shows how step therapy can lower costs in the short term but cause harm that drives up costs over the longer haul.
Sharona Hoffman, co-director of the Law-Medicine Center at Case Western Reserve's law school in Cleveland, argues in an article published earlier this year in the Food and Drug Law Review that step therapy works against the health and other interests of patients. In addition to possibly harming patients, insurers' step therapy programs are often opaque. Furthermore, health insurers use a one-size-fits-all approach to step therapy that ignores the need to collect nuanced clinical and economic evidence before making such coverage decisions, she argues. Physicians who have seen the negative effects of step therapy make similar arguments.
As more patients complain about step therapy, lawmakers will start regulating the practice, says Sharona Hoffman of the Law-Medicine Center at Case Western Reserve.
Hoffman recommends that state legislatures pass laws to ensure that step therapy programs are responsive to patients' needs. Like Wingate, she says, for example, that health insurers should act quickly when physicians and patients appeal step therapy decisions and all health plans should publish their step therapy protocols online. Also, Hoffman urges legislators to ensure that these programs be transparent and based on scientific and economic evidence.
In a telephone interview, Hoffman says she gained a deep personal interest in step therapy after her husband, Andy Podgurski, a professor of electrical engineering and computer science (also at Case Western), was diagnosed with Parkinson's disease in 2013. He was 55 at the time. "After considerable trial and error, Andy found a drug combination that was effective for his symptoms, and our pharmacy benefits manager initially paid for the medications," she explains. "But then came a denial, informing Andy that he must fail less expensive drugs first."
Doing what many patients and families do, Hoffman and her husband called pharmacies to learn how much the medication would cost if they paid out of pocket. When the answer came back at $8,000 a year, they appealed and got what Hoffman calls a temporary reprieve. "However, our PBM has reserved the right to revisit the matter in the future," she wrote in the law journal article.
As more patients complain about step therapy, Hoffman predicts state legislatures will pass laws regulating the practice. Currently, 19 states have enacted such laws."None of the legislation we have now bars step therapy, but it sets some limits and puts some guidelines in place, and that's really important," Hoffman says.
At the same time, she sympathizes with health insurers, acknowledging the pressing need to control costs. But, says Hoffman, "there is just too much motivation to try to save costs and make decisions that are not necessarily to the benefit of patients."
Congress urged to act
The problem with states restricting the use of step therapy is that under the federal Employee Retirement Income Security Act of 1974 (ERISA), state laws don't apply to health plans offered by self-insured employers, Hoffman says. Almost all large employers are self-insured, so about half of Americans get no benefit from the state laws regulating step therapy.
To address this problem, the Crohn's and Colitis Foundation and other patient groups support the Restoring the Patient's Voice Act of 2017. This law would amend ERISA to require group health plans to establish an exception to step-therapy protocols in some cases. The last time Congress acted on this bill was in April 2017, when it referred the proposal to the House Committee on Education and the Workforce.
Although the House is unlikely to reconsider this bill before the end of the year, it could certainly pass reasonable rules to make step therapy more patient-friendly, as advocates suggest. Insurers would be likely to argue, however, that such rules will drive up their costs and premiums. While patients and their advocates may complain, insurers will first look at the effect on the bottom line before making any changes.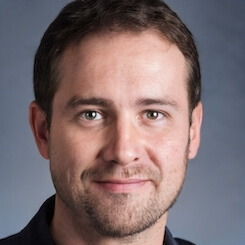 Paul Lendner ist ein praktizierender Experte im Bereich Gesundheit, Medizin und Fitness. Er schreibt bereits seit über 5 Jahren für das Managed Care Mag. Mit seinen Artikeln, die einen einzigartigen Expertenstatus nachweisen, liefert er unseren Lesern nicht nur Mehrwert, sondern auch Hilfestellung bei ihren Problemen.