CMS wants primary care physicians to feel the love. The agency recognizes that PCPs have been underpaid when it comes to caring for Medicare patients and uses two approaches to try and rectify that, according to a report by the Urban Institute.
The questions: Should CMS pay PCPs for services that they currently provide but are not compensated for and pay for new services that CMS would like PCPs to perform? Or should CMS pay for demonstration projects that target high-need, high-cost Medicare beneficiaries?
CMS's answer, at least for the time being, is a bit of both.
CMS likes the idea of nimbly updating the fee schedule by including payments for many services that would be impractical to bill for separately, such as emails and phone calls to patients. "The fee schedule could also be tweaked to account for brief conversations among staff that are all related to managing the care of a complex patient," the study states.
On the other hand, "demonstrations allow CMS to rigorously evaluate the impact of paying for new services or paying for current services differently, and they allow CMS to test more outside-the-box payment models that give practitioners greater flexibility in how they care for patients."
The Urban Institute report notes that in 2001, CMS began the process of adding new payment codes for PCPs when it began paying them for certifying that some Medicare beneficiaries qualified for services delivered in the home.
But aside from that and a few other examples, "the codes available to primary care physicians were essentially frozen for more than a decade, while dozens of new codes were added for procedures, imaging, and tests for other types of clinicians," says the Urban Institute.
General internists and family medicine physicians report some of the lowest levels of career satisfaction and the highest levels of professional burnout. The annual median income for PCPs ranges from $225,000 to $250,000, while specialists such as cardiologists, orthopedic surgeons, and radiologists have median incomes as high as $550,000, according to the Urban Institute.
Recognizing the disparity, and in an effort to boost PCP income, CMS in recent years has been adding payment codes for such things as educating patients about their care.
"CMS allowed some of these services to be conducted by nonphysician staff under the general supervision of a physician, in what may be seen as an endorsement of the team-based approach to care," the report states.
The Urban Institute report lists the array of primary care demonstration projects that CMS has launched over the years and they include Independence at Home, which encourages PCPs to make house calls to frail Medicare beneficiaries; the Multi-Payer Advanced Primary Care Practice (MAPCP) demonstration, which encourages the adoption of patient-centered medical homes (PCMHs); the Comprehensive Primary Care initiative (CPC), another PCMH model that focuses on five comprehensive primary care functions; and the Comprehensive Primary Care Plus model, which requires practices to pick one of two payment methods with the goal of weaning them off of fee for service.
The results? A muddle. For instance, the Urban Institute states that the "evaluation findings from the first three years of CPC are underwhelming." Eight states participated in MAPCP: four generated net savings for Medicare and four, net losses.
One thing that the demonstrations illustrate is the willingness of CMS to pay increasingly more to PCPs for managing the care of Medicare patients with chronic conditions. "CMS initially paid $10 PBPM for care management services in the MAPCP demonstration, which was then doubled to $20 in CPC, doubled again in 2015 when the chronic care management fee was added to the fee schedule (at $42.71), and doubled yet again in 2017 when the complex chronic care management fee was added (at $93.67)."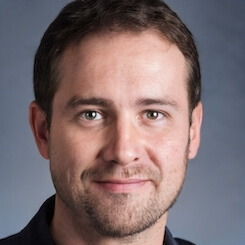 Paul Lendner ist ein praktizierender Experte im Bereich Gesundheit, Medizin und Fitness. Er schreibt bereits seit über 5 Jahren für das Managed Care Mag. Mit seinen Artikeln, die einen einzigartigen Expertenstatus nachweisen, liefert er unseren Lesern nicht nur Mehrwert, sondern auch Hilfestellung bei ihren Problemen.