Physicians and their charges have different ideas about what makes for good cancer care. Patient surveys help, but they need to be handled right.
Patient-centered quality measures may be a "scary black box" to many physicians, says Colleen McHorney, PhD, one of the leaders of a study measuring patient expectations.
What is quality in medical care, and how do you measure it? To a physician, doing the job well may mean following practice guidelines carefully. To a patient, it could mean something quite different—whether the physician listens well or provides important test results promptly.
The divide between medical professionals and patients on this question came in stark relief when researchers sat down with 37 oncologists to gather their thoughts on the most important aspects of quality in cancer care, including what patients might want.
Then they held online focus groups with cancer patients and their caregivers and asked similar questions. The groups' lists coordinated pretty well up to a point, listing important factors such as technical competence, timeliness and coordination of care, symptom management, and emotional support.
But there were important differences. For instance, the doctors listed clinical outcomes; patients did not. On their side of the ledger, the patients highlighted some things the doctors missed, such as having enough time with their doctor, access to social services, help dealing with bureaucracy, and convenient treatment.
"The patient and caregiver answers were very ­patient centered while the clinician responses were very process-oriented," noted Colleen McHorney, PhD, at Evidera, in a webinar. McHorney is co-leading the work with Dayo Jagun, medical director for quality of care at Genentech.
McHorney and Jagun's project is one of five that won funding from the National Quality Forum through a first-time innovation challenge intended to find new ways to measure patient-centered quality of care. "This is measuring what matters to patients in a way that is meaningful to patients and reporting it back to them in ways so they can make decisions about treatment options and the providers they choose," explains Tracy Spinks, senior director of quality innovations for NQF, a not-for-profit group that endorses quality measures. The winners were awarded $2,000 each.
NQF doesn't expect the challenge to translate into specific measures. Instead, the goal is to seed new ideas that could provide an evidence base that is now lacking. The measures that may eventually result could be used for internal benchmarking by health plans for assessing providers or could be incorporated into new physician payment incentive arrangements.
Leery physicians
For a long time, measuring the quality of what hospitals and doctors do has been designed by insiders, for insiders. Medical specialty groups write practice guidelines, and the measurement makers poke around in those documents for useful metrics—did the doctor follow the protocol for this situation and that disease?
For cancer, typical quality indicators have been metrics such as surgical mortality, hospital readmission, and length of stay, note McHorney and Jagun. By contrast, patient-centered indicators for cancer treatment could include health-related quality of life, symptom management, or patient experience. They are, admittedly, harder to pull out of an electronic medical record and require surveying patients.
Hospitals routinely mail satisfaction surveys to patients, but capturing impressions so far after the fact is not ideal, says Katharina Kovacs Burns, a NQF innovation funding winner.
Patient surveys are nothing new. Hospitals routinely mail home a follow-up survey to inpatients several weeks after their stay. But capturing impressions so long afterwards is not ideal, argues Katharina Kovacs Burns, a researcher at the University of Alberta and another NQF innovation funding winner. Her winning project is assigning volunteers to interview inpatients and family members while they are still in the hospital.
"Patients and families in the hospital generally trust their peers, so it's more truthful coming from a peer-to-peer interaction," Burns says. Her hospital used the method in an earlier quality-improvement project and found the feedback useful for staff.
Burns's project relies on the acceptance of the medical professionals in the unit; they must feel comfortable with the process rather than being spied on and scrutinized, she says. So the next step in the project is to approach various hospital units that would be receptive to having real-time surveyors on site.
However, physicians are leery of quality measurement that hinges on the nonmedical, subjective judgments of patients. "Physicians are accustomed to being held accountable to narrow and specific measures, and patient-centered measures may be a scary black box to them," McHorney said during the NQF webinar.
Patient-oriented measures must also be practical, and the data collection must fit into the workflow, McHorney said. The measures should also be risk adjustable so physicians aren't penalized for caring for sicker patients. "None of these barriers is insurmountable," she said. "We just need to overcome the inertia of relying on overly clinical process measures."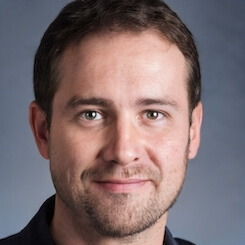 Paul Lendner ist ein praktizierender Experte im Bereich Gesundheit, Medizin und Fitness. Er schreibt bereits seit über 5 Jahren für das Managed Care Mag. Mit seinen Artikeln, die einen einzigartigen Expertenstatus nachweisen, liefert er unseren Lesern nicht nur Mehrwert, sondern auch Hilfestellung bei ihren Problemen.