The IOM report validated the prevailing sentiment that health care quality isn't what it could be — or should be. Mark R. Chassin, MD, MPP, MPH, professor and chairman of the Department of Health Policy at Mount Sinai School of Medicine in New York and a member of the Committee on Quality of Health Care in America, which generated Quality Chasm, warns that lapses in quality adversely affect millions of Americans' health every year.
"The evidence is clear, through more than a decade of research, that quality problems in American medicine are serious and widespread, affecting every segment of the population, geographic area, kind of insurance, and organizational scheme of providing care."
Research on quality of care began over 30 years ago. Pages and pages in Quality Chasm document recent evidence of underuse, overuse, and misuse of resources. Yet only now does change appear imminent, thanks to a growing cadre of passionate reformers who preach clinical practice improvement.
Hands-on work
The Institute for Healthcare Improvement, cofounded in 1991 by Harvard pediatrician Donald Berwick, MD, MPP — a health services researcher and member of the Committee on Quality of Health Care in America — trains many of those reformers and assists provider organizations with the hands-on work of improving health care.
The goals of clinical practice improvement are better health and financial outcomes and higher consumer and provider satisfaction. The means to achieve these goals include such concepts as statistical process control, systems theory, human factors, advanced access, task analysis, and customer service, among others.
"Right thing to do"
Nevertheless, most don't look forward to extended hours for implementing these concepts. Most physicians, nurses, and front-office staff already work harder than they had ever anticipated, often getting little satisfaction from their work. Why should they be interested in something that's bound to increase their workload?
"Because it's the right thing to do," says Chassin. "We took oaths to provide excellent care to patients and to do no harm. But because of bad systems, bad access to information, and other reasons, we don't do what's effective as often as we should, we do a lot of things that are ineffective, and we make mistakes that prevent people from receiving the full benefit of care."
Chassin's point about system inadequacies, not individual shortcomings, is key to practice-improvement theory. As stated in the IOM's To Err Is Human, better systems make it "easy to do things right and hard to do them wrong."
It's also reasonable to expect economic returns on practice improvement. With defined-contribution financing on the rise, higher premium costs, more consumer cost-sharing, and the popularity of the Internet, it's clear that consumers are making more (and more informed) health care buying decisions — and that they'll choose providers who understand this.
Appalled by archaic systems and the quality of hospital care, America's biggest employers formed the Leapfrog Group to initiate safety and quality breakthroughs. Leapfrog members educate employees about hospitals that meet certain basic clinical quality standards.
"It's up to hospitals and purchasers to decide what incentive would be meaningful in terms of driving improvement," says Leapfrog Executive Director Suzanne Delbanco, PhD. "It might be market share, but it could be paying a higher unit price for care. It could be an award from the employer that the hospital can use in marketing."
DoctorQuality provides employers with information on hospital and physician quality. With funding from the Robert Wood Johnson Foundation and Pennsylvania, the company is designing a compensation system that rewards better-performing physicians.
"Those who do a better job in health care are going to get paid more," says David Shulkin, MD, chairman and CEO of DoctorQuality.
That's how it works in the rest of the marketplace, but not everyone is persuaded it'll happen soon in health care. In a recent Health Affairs article, Chassin and Elise Becher, MD, were pessimistic about the prospects for higher quality, with so few financial incentives to improve.
Not all about money
The business case may be open to debate, but there is anecdotal evidence that incremental steps in clinical-practice improvement make for happier consumers, physicians, and staff.
"Our first concern is that patients have access to their primary care physicians within a day or so, and to a subspecialist within five days. We're working on having a patient spend at least half the total visit with the doctor or with another provider," says Dennis Horrigan, vice president for managed care development at Independent Health Association, a Buffalo-area IPA-model HMO, and a prototype site for IHI's Idealized Design of Clinical Office Practices initiative.
Consumers complain most about not being able to get an appointment with their doctor for weeks and then getting only a few minutes of face time, so these innovations have a predictable effect: Patients love them. However, "advanced access," pioneered by Mark Murray, MD, and IHI, doesn't work without other changes in a practice.
"I deliver some care with a phone call, either from me or my nurse," explains Jill Swanson, MD, who runs community pediatric and adolescent medicine at the Mayo Clinic in Rochester, Minn. "I can't charge for my call, but it's a more effective way of responding to patient needs, and it opens up capacity for same-day office visits and higher productivity."
Having her nurse make some of those calls has meant rethinking her nurse's role in the practice. Scott Decker, vice president for operational innovation and quality for ThedaCare, an integrated delivery system in Appleton, Wis., which serves big employers in the region, finds that job redesign gets physicians' attention.
"With demand for physician services being greater than supply, we evaluate the work on the physician's plate that could, more appropriately, be on someone else's. The result is improved physician capacity and patient access."
Bruce Bagley, MD, past president of the American Academy of Family Physicians and managing partner of Latham Medical Group in Upstate New York, made practice improvement a priority as AAFP president. He thinks physicians who view practice improvement as just more work are missing the boat. "Everyone feels overwhelmed, but with better support systems in place, they wouldn't be."
"When physicians didn't respond to cost pressures on employers, that brought on managed care," says Shulkin. "If we don't take ownership of clinical-process improvement and fundamentally change our product, I think we'll see further declines in physician autonomy."
That's the message IHI Fellow Charles M. Kilo, MD, MPH, leaves with his physician colleagues. Kilo left IHI in 2000 to apply principles of practice improvement in GreenField Health System, a primary care practice in Portland, Ore.
"I'm willing to find solutions before I ask someone to pay for them," Kilo said in his presentation, "Revitalizing Primary Care: The Revolution Has Begun," at AAFP's 2001 Annual Scientific Assembly. "This is the only approach that will allow us to regain substantive authority in the industry. If we want some say in creating the new system, we have to solve our problems, not wait for others to solve them for us."
I'd like to thanks Charles Kilo, MD, and IHI for their help in preparing this article and series.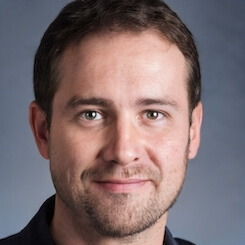 Paul Lendner ist ein praktizierender Experte im Bereich Gesundheit, Medizin und Fitness. Er schreibt bereits seit über 5 Jahren für das Managed Care Mag. Mit seinen Artikeln, die einen einzigartigen Expertenstatus nachweisen, liefert er unseren Lesern nicht nur Mehrwert, sondern auch Hilfestellung bei ihren Problemen.