Trogarzo, an anti-HIV monoclonal antibody, is an advance. But FDA approval was based on a study of only 40 people—and it had no control group.
It is safe to say that few people read a June 5, 1981, report in the CDC's Morbidity and Mortality Weekly Report that described five cases of a rare lung infection, Pneumocystis carinii pneumonia (PCP), in previously healthy young gay men. The first story about HIV/AIDS published in the New York Times focused on Kaposi's sarcoma and appeared about a month later under the headline "Rare Cancer Seen in 41 Homosexuals."
But the MMWR report was the sentinel event for what would become the largest global pandemic of several centuries. In the dry, cautious language of an epidemiologic report, the MMWR item stated that two of the five men had died and that medical data suggested a cellular-­immune dysfunction related to a common exposure: "The fact that these patients were all homosexuals suggests an association between some aspect of a homosexual lifestyle or disease acquired through sexual contact and Pneumocystis pneumonia in this population."
By the end of the year, the world did take notice; by then over 270 cases of the mysterious illness had been reported and nearly half had already died. It would be years, though, before the federal government responded with research funds. A frightening epidemic was underway, and we were not at all prepared for the consequences.
Fast forward 37 years. Worldwide, more than 39 million people have died from HIV/AIDS and about 37 million are currently infected by the virus. In this country, the disease isn't in the headlines like it used to be. It is easy to forget that there are still roughly 1.1 million Americans currently living with HIV, about 162,000 of whom do not know they are infected. The number of new cases does seem to be coming down; in 2010, an estimated 41,800 were newly infected with HIV. Five years later, that number had dropped to 38,500, according to the latest federal government statistics on HIV/AIDS.
It's a mab, mab, mab, mab world
Treatment advances have turned HIV/AIDS into a disease that can be managed. The FDA approved the first antiretroviral, zidovudine—more commonly called AZT—in 1987. Since AZT's approval, more than two dozen different antiretroviral drugs have been approved. But we're a long ways from mission accomplished. It's fairly rare, but some people develop multidrug-resistant disease—the virus fights off the treatment drugs. Many of the current drugs have side effects that lead to discontinuation.
Scientists started envisioning using monoclonal antibody (mAbs, for short) against HIV almost a quarter of a century ago. It took that entire quarter of a century, but now the first anti-HIV monoclonal antibody is on the market.
Trogarzo (ibalizumab-uiyk) is a CD4-directed post-attachment HIV-1 inhibitor, indicated for use with other antiretroviral inhibitors in adults with multidrug-resistant HIV-1 infection who aren't responding to their antiretroviral regimen. Trogarzo is administered intravenously in a 2,000-mg dose followed by maintenance doses, also administered intravenously, of 800 mg every two weeks. The FDA approved Tro­garzo in March 2018.
Trogarzo keeps HIV-1 from infecting CD4+ T cells by binding to domain 2 of the CD4+ T cell and interfering with the steps that occur post-attachment that allow the entry of HIV-1 virus particles into the host cells. The binding site and specificity of Trogarzo means it doesn't cause immunosuppression or induce antibody-dependent cell-mediated cytotoxicity.
Trogarzo has an interesting pedigree. TaiMed Biologics, a Taiwanese company, bought the licensing rights to ibalizumab (the investigational name was TMB-355) in 2007. The founders of TaiMed include David Ho, MD, a Rockefeller University AIDS researcher who became well known in 1996 when Time magazine picked him as its man of the year, and Ing-Wen Tsai, who is now president of Taiwan.
No control group
Ibalizumab benefited from the various programs designed to speed up the development and approval of important drugs. The FDA granted it fast track, priority review, breakthrough therapy, and orphan drug designations. Partly as a result, its FDA approval was based on one short (24 weeks of actual treatment), single-arm trial that enrolled 40 people with multidrug-resistant HIV-1 who were failing HIV treatment and had extensive treatment histories.
To enroll in the trial, people were required to have a viral load greater than 1,000 copies per mL and documented resistance to at least one medication from each of three classes of anti­retrovirals­—nucleoside reverse transcriptase inhibitors, non-nucleoside reverse transcriptase inhibitors, and protease inhibitors. They had to have been treated with antiretroviral drugs for at least six months and treatment had to have failed. At baseline, the median viral load was about 35,000 copies per mL and the median CD4+ T cell counts was 73 cells/mm3 (CD4+ T cell counts for people who are not immunosuppressed range from 400 to 1,500 cells/mm3). When the CD4+ T cell count drops below 200 because of advanced HIV disease, a person is diagnosed with AIDS.
Because there was no control group, the study was designed so the enrollees served as their own controls with pre- and post-treatment results used for comparison. The study began with a six-day observation period during which the viral load was measured and used as a baseline for figuring out the outcome of the treatment. On Day 7, a loading dose of 2,000 mg of Trogarzo was given. Those still on antiretroviral therapy continued to receive it.
On Day 14, the viral load was measured for the primary endpoint. The primary efficacy endpoint was the proportion of subjects achieving a 0.5 log10 or greater decrease in viral load. This goal was reached by 83% of subjects. At this time, antiretroviral therapy was optimized to include at least one drug to which the subject's virus was susceptible. People were also given an 800-mg maintenance dose of Trogarzo. That dose was delivered every two weeks through Week 25, when a third viral load assessment was done to determine how "durable" treatment with Trogarzo is.
Of the 40 subjects enrolled in the trial, five did not complete the durability assessment. Seventeen (43%) achieved 50 or fewer copies of HIV-1 RNA per mL. Exactly half of the subjects had a HIV-1 RNA titer of 200 or fewer copies per mL. This level demonstrated some efficacy and durability, but it is still a detectable titer, so this drug is not a cure.
The researchers also did a subgroup analysis and found that of those who had an initial viral load of 100,000 or less (33 subjects), half achieved a ≥0.5 log10 decrease in viral load. Of the seven subjects who started the study with a viral load of more than 100,000, only one achieved a ≥0.5 log10 decrease in viral load. Basically, it appears to work better in those with a lower viral load.
But remember: This is really a very small study. It's been said before, and it will be said again, but this is one of those cases where more study will be needed.
The study also looked at CD4+ T cell counts through the end of Week 24 (after the last dose of Trogarzo). Seventeen of the study volunteers had a CD4+ T cell count of less than 50 cells per mL; 10, a count of 50 to 200 cells per mL, and 13, more than 200 cells per mL.
The most common adverse reactions (reported in at least 5% of subjects) were diarrhea, dizziness, nausea, and rash, although a vast majority of reactions (90%) were mild to moderate. Two people had severe adverse reactions: One, a severe rash, and the other, immune reconstitution inflammatory syndrome, which manifested itself as an exacerbation of progressive multifocal leukoencephalopathy, a dreaded condition that is also seen with drugs in the immunosuppressant categories.
Trogarzo was not studied in pregnant and lactating women, children, or geriatric patients. In addition, no drug interaction studies have been conducted, but the label highlights that given its mechanism of action, drug-to-drug interactions are not expected.
Managed care implications
Theratechnologies, a Montreal company that is TaiMed's marketing partner, priced Trogarzo at a wholesale acquisition cost (WAC) of $118,000 per year, which is not that much different than many mAbs. In its press release announcing the approval, Theratechnologies referenced research that shows 25,000 Americans with HIV are currently multidrug-resistant, 12,000 of whom are in "urgent need of a new treatment" because their current treatment regimen is failing. If theoretically all 12,000 were prescribed Trogarzo that would mean $1.4 billion in annual sales.
But those concerned with the cost and management of American health care must remember that Trogarzo was only studied in 40 subjects—and, what's more, that trial did not have a control arm.
True, the primary efficacy assessment showed that 83% of the people in the study achieved a ≥0.5 log10 decrease in viral load. That's an impressive result.
On the other hand, that assessment was done after just one dose. At the end of the therapy through Week 24, only 13 subjects had CD4+ T cell counts over 200 cells per mL. And the limited data from the trial that led to Trogarzo's approval suggest that the drug may have limited efficacy in people whose HIV viral titer exceeds 100,000 copies per mL. To state the obvious, Trogarzo was approved with minimal data. It means many questions remain unanswered.
Multidrug resistant HIV is very difficult to treat. Trogarzo is certainly an advance and a welcome addition to the armamentarium. But it is not a cure. According to data in the FDA-approved label, only about one in four patients will achieve both a high CD4+ T cell count and a low HIV titer.
HIV/AIDS has changed the world and is still a major public health menace. After 37 years, we are still searching for drugs to cure the disease and a vaccine that would prevent it from occurring in the first place.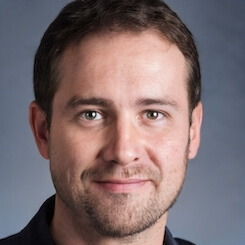 Paul Lendner ist ein praktizierender Experte im Bereich Gesundheit, Medizin und Fitness. Er schreibt bereits seit über 5 Jahren für das Managed Care Mag. Mit seinen Artikeln, die einen einzigartigen Expertenstatus nachweisen, liefert er unseren Lesern nicht nur Mehrwert, sondern auch Hilfestellung bei ihren Problemen.