Attempts to improve efficiency often involve controlling utilization, but Geisinger Health Plan thinks it has a better approach
"Historically health plans have poked at the delivery system from the outside to improve efficiency and value," says Richard Gilfillan, MD, who is CEO of the Geisinger Health Plan. "We said we'll try precertification, or radiology benefit management, or disease management from our central offices. And we think we have had a great impact with those things, but the reality is that we haven't had anywhere near the impact that we could have had to help patients be healthier and increase efficiency."
While managed care tactics like precertification have had an effect on waste in the health care delivery system, the primary causes of excess expenditures have changed, indicating that new approaches are necessary.
Historically, waste has been defined largely as problems caused by providers — unnecessary services and administrative or operational inefficiencies — but a report from PricewaterhouseCoopers, the international accounting and consulting company, presents a clear case that these problems now take a back seat to other forms of waste. "The Price of Excess" identifies three categories of inefficiency: behavioral, clinical, and operational. It says that wasteful spending totaled up to $1.2 trillion of the $2.2 trillion spent nationally in 2007.
Obesity, smoking
Consumer behavior is the largest category, with wasteful spending for unhealthy behavior estimated between $303 billion and $493 billion. Obesity is blamed for $200 billion of this.
Other behavioral factors include costs associated with smoking (up to $191 billion) and costs from nonadherence to medication regimens ($100 billion).
The second category, clinical waste, includes inappropriate expenditures of $210 billion for defensive medicine, $25 billion for preventable readmissions, and $14 billion for unnecessary ER visits.
The most significant item in the operational category is inefficiency in claims processing, with avoidable expenditures ranging from $21 billion to $210 billion.
David Harris, a PricewaterhouseCoopers partner, says that the definition of waste in the report is costs that could have been avoided without hurting quality.
Gilfillan says that the recognition of consumer behaviors as a form of waste indicates that health plans need to move from fragmented efforts to improve efficiency and quality to more comprehensive approaches. He says there are many opportunities to work with providers to reduce all forms of waste.
A new mindset
Past attempts to improve efficiency often involved controlling providers and utilization, but Geisinger has moved beyond that. "We view our efforts as attempts to enable our providers to do the things that they want to do," says Gilfillan. Geisinger has started to provide the resources to its own providers (Geisinger is an integrated system) and to contracted providers that will enable them to improve their performance, including the elimination of waste. The idea of enabling practices is a constructive approach for health plans, says Gilfillan.
Geisinger Health Plan covers central and northeastern Pennsylvania and has about 220,000 commercial and Medicare members. Geisinger Health System has nearly 700 physicians at 55 clinical practice sites, three acute-care hospitals, a variety of specialty hospitals, and ambulatory surgery campuses. Besides being a staff-model health plan, Geisinger has a network of contracted providers.
As both a staff-model and network-model company, Geisinger has implemented certain changes in its own network and then rolled them out, in limited fashion, to its contracted network.
The broadest initiative is a population health management effort called the ProvenHealth Navigator, an intensive medical home model.
"We started with our own primary care practices and then we expanded to two large outside practices. We said to them, 'We're going to move all the population health activities from our offices into your practices.'" Geisinger embedded care coordination nurses in the practices and used its electronic health record to extend registry and preventive care activities to the practices.
Geisinger provides payments of $1,800 per physician and $5,000 per 1,000 Medicare patients to help finance additional staff members. Early results from its own practices were a 20 percent reduction in hospital admissions and 7 percent savings in total medical costs.
Geisinger has expanded the initiative to two of its contracted network practices. The practices have not considered the nurses to be an intrusion, says Gilfillan. However, one difficulty is that the nurses are supposed to handle only Geisinger members, and the practices would like them to help with patients from all payers. Geisinger hopes to see similar cost reductions in these external practices.
While Geisinger claims success with its medical home system, the results in other situations are less dramatic. Brian Rank, MD, of Minnesota's HealthPartners, another staff-model HMO, says its experience is that the medical home is cost-effective only in practices that encompass the sickest patient populations.
Chronic and acute care management
The second initiative is optimization of chronic and preventive care. This effort follows the common approach of using patient registries and tracking gaps in care. In its own practices, Geisinger uses its electronic health record to generate care alerts for the services that patients need, based on their diagnoses and patient profile. For Geisinger's contracted practices, doctors receive registries of patients. They can look up patients on the health plan's Web site to find care alerts. The care alerts incorporate HEDIS measures, and therefore help the health plan improve its NCQA rank. On many NCQA measures, Geisinger ranks at or above the 90th percentile. While Geisinger has not yet documented savings from chronic care optimization, Gilfillan says this is a necessary component of its efficiency strategy.
Geisinger's third initiative is focused directly on cost containment through reengineering acute care by ensuring consistency in following clinic protocols and eliminating unnecessary services. Last year it implemented its ProvenCare program for coronary artery bypass surgery. The ProvenCare program offers a fixed price that covers complications and readmissions over a specified time period.
ProvenCare attempts to improve quality and efficiency by eliminating unnecessary steps and variability in the process of care that can lead to costly additional services like reoperation or readmission. This concept has been expanded to cataract surgery, cardiac catheterization, and hip replacement. There are also pilot programs in back pain and bariatric surgery.
ProvenCare reinforces the idea, intuitive for most people in health care, that it is easier to gain efficiency with one's own provider system than with contracted providers. Experts say that the fee-for-service payment mechanism, with its incentive to increase volume and utilization, is a barrier to improving efficiency on a widespread basis. (See "Heart Program Produces Improved Clinical Measures," below.)
In another example in a prepaid group practice working with a not-for-profit health plan, Francis Crosson, MD, of Kaiser Permanente says that the Permanente Medical Group is improving efficiency as well as patient convenience by using the Internet. E-mail communication between patients and their doctors is replacing some face-to-face office visits.
Focus on patient discharge
The fourth initiative, also an effort to reengineer the delivery of services, targets the transition from inpatient to other settings. It involves Geisinger's own doctors and hospitals plus its contracted hospitals and physicians. Gilfillan says the objective is to provide resources to improve the quality of patient education at discharge, clearer medication instructions, and definitive plans for follow-up care. Even though discharge planning has improved as the result of inpatient quality measures, Gilfillan says that Geisinger found that substantial additional improvements are still possible.
"When you start to take a look at care transitions closely, at each individual activity, it becomes obvious that there is a tremendous opportunity to improve both quality and efficiency," says Gilfillan. "When you send home an elderly patient who was sundowning [becoming agitated and confused in the afternoon and evening] in the hospital, it's no wonder that the follow-up care has gaps." Gilfillan says that improvements have been made in the hospital discharge planning process and in post-discharge follow-up by the nurses in physician practices.
Geisinger has about 36,000 members in its Medicare Advantage plan, and its care transition initiative targets Medicare members who, according to MedPAC, have a 17.6 percent national readmission rate. Geisinger participates in Medicare's physician group practice demonstration project, which encourages innovations in care transitions and reduction of readmissions.
Care coordination nurses in physician practices make contact with patients to ensure that care plans are being followed or that follow-up physician office visits are scheduled.
"A nurse in the practice makes a giant difference. It's orders of magnitude. The advantage of transitions handled by nurses within a practice, in comparison to hospital discharge planning staff members, is that the nurses are available right then and there to handle problems or difficulties that patients may have after discharge," says Gilfillan.
The PricewaterhouseCoopers report says that consumer behaviors are the largest source of waste in the health care system. Geisinger's ProvenHealth Navigator strategy and its medical home model, which involve placing nurses in practices, are attempts to change consumer behaviors and improve adherence by more fully integrating patients with their doctors.
Gilfillan reports that the next item on the to-do list to promote improved efficiency and quality is an expanded effort to engage patients.
Tom Reinke specializes in health and business topics.
Heart program produces improved clinical measures
Geisinger Health Plan researchers compared selected clinical measures for elective coronary artery bypass graft patients before and after the implementation of the ProvenCare cardiac surgery program. The program went live three years ago. The first 117 cases after implementation showed performance improvements.The measures showed continued improvement after 181 cases, as Geisinger maintained an effort to standardize care for CABG patients.
Source: Geisinger Health System, 2008.
When Geisinger put nurses in physician offices, it found that the transition from hospital to home or another venue went more smoothly and that readmissions were less common.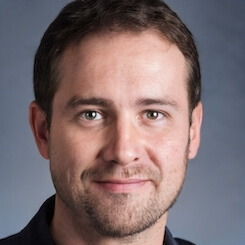 Paul Lendner ist ein praktizierender Experte im Bereich Gesundheit, Medizin und Fitness. Er schreibt bereits seit über 5 Jahren für das Managed Care Mag. Mit seinen Artikeln, die einen einzigartigen Expertenstatus nachweisen, liefert er unseren Lesern nicht nur Mehrwert, sondern auch Hilfestellung bei ihren Problemen.