Employer Groups to Hospitals: Your Prices Are Too Darn High!
A Rand report showing that some hospitals charge 200% to 300% more than Medicare pays has sparked a new effort among employers to push hospitals to cut what they charge for care. Hospital leaders say price is only part of the story.
Imagine being a hospital CEO today, when everyone from the big employers in town to national consumer groups to lawmakers is demanding full transparency on what you've long kept secret: your prices. Even the Trump administration has joined in. Those demands are enough to bring on a headache. And once you disclose your prices, you have to defend them. That headache of yours may become a migraine.
If CMS has its way, the heads of many hospital administrators may soon be throbbing. In late July, the federal agency proposed a rule requiring that starting next year, hospitals will need to post "consumer-friendly" prices, meaning the actual hospital charges based on rates they negotiate with health plans. CMS Administrator Seema Verma said hospitals will have to post their prices in an intelligible, searchable way to allow consumers to do "apples-to-apples" price comparisons. Since Jan. 1, hospitals have been required to post what they list on their chargemasters, but that attempt at price transparency was panned because, critics charge, hospitals' chargemaster prices are not based on actual costs and are difficult to understand.
Repeat after me
Calls for more price transparency are nothing new and are beginning to sound like a broken record. They've also taken on political overtones because the Trump administration and many Republicans see price transparency as essential to using market forces to rein in health care prices and improve quality. Some argue that lack of price transparency is one reason high-deductible health plans have failed to help consumers shop for care based on price.
In May, the results of a Rand study injected fresh data into the discussion. Researchers Chapin White and Christopher Whaley analyzed health care claims of more than 4 million Americans with employer-sponsored health insurance who received care from 1,598 hospitals in 25 states. The data came from health insurers, self-insured employers, and in two states (Colorado and New Hampshire) from all-payer claims databases.
Using Medicare payment formulas, they calculated how much Medicare would have paid for the same care. Their figures show that employers in 25 states, through third-party administrators, paid more than twice as much—241% on average—to hospitals as did Medicare. In their report, "Prices Paid to Hospitals by Private Health Plans Are High Relative to Medicare and Vary Widely," White and Whaley also showed wide variation in the difference between employer and Medicare payments. In Kentucky, Michigan, New York, and Pennsylvania, the average private payer paid 150% to 200% of what Medicare paid. In other states—Colorado, Indiana, Maine, Montana, Wisconsin, and Wyoming—the averages were 250% to 300% of Medicare payments.
If the employers and health plans that participated in the study had paid hospitals based on Medicare's rates, they could have cut in half the $13 billion that they spent on hospital care over the 2015–2017 period that White and Whaley studied.
While the news that employers pay more is decades old, the size of the difference the researchers documented packed a new punch—opened some eyes.
"The report was shocking to me," says Gloria Sachdev, the president and CEO of the Employers' Forum of Indiana. "I couldn't believe it." Sachdev's group represents about 45 large and midsized employers, and also health plans, providers, consultants, and other organizations.
The Rand findings showed that the prices that Indiana's private payers paid for inpatient and outpatient services were about 300% of those that would have been paid by Medicare, the biggest difference among the states in the study. Next door, in Michigan, the combined inpatient and outpatient prices were the lowest among the 25 states, at about 150% of Medicare.
Hoosier precedent
A self-described data-driven pharmacist by trade, Sachdev already suspected that the prices Indiana's companies paid were high relative to Medicare because an earlier study White did focused on the Hoosier state's prices. Published in 2017, that study showed that what employers paid for hospital care was 272% higher than Medicare. It also showed that what the employers paid was high relative to national norms, and that its excess over Medicare was growing.
After the earlier report was published, Sachdev and her employer members asked hospitals why they charged so much. Hospitals gave the usual and customary response that shifting costs to employers makes up for Medicare and Medicaid, both of which pay hospitals at below-cost levels. Moreover, the hospitals said the forum's members were getting a good deal because they were paying less than what other employers paid. "All the hospitals told us that what we pay is in the mid- to low-range," Sachdev says. "They say, 'We're providing the best quality care at great prices.'"
Despite those assurances, the employers wanted to compare what they paid against what employers paid in other states. The report this year gave them that information, fostering a call to action from Indiana employers to encourage third-party administrators and health plans to use the Rand data to negotiate more aggressively.
Steps that Indiana employers are considering include narrower networks that would be designed to reward high-quality, low-cost hospitals with more patients, and tiered networks organized so employers would provide financial incentives to encourage workers and their family members to use hospitals that charge lower rates. If employers go either of those routes, it will be helpful that the Rand report had data on rates for both inpatient and outpatient care.
"We have a huge problem in Indiana because we have wide-open networks," Sachdev says. "The employers don't have any narrow networks or tiered networks or centers of excellence." And there's little direct contracting.
These early talks have uncovered another problem for employers. Most contracts between health plans and hospitals are loaded with nondisclosure agreements, so hospitals and insurers tell employers that they can't—or won't— disclose the prices they pay. Moreover, many current contracts are with health care systems, so if an employer or insurer wants access to one facility in a health system it has to accept all hospitals in the same system.
"The contracts that health plans have with hospitals have a lot of anticompetitive language that most or all of the hospitals in certain areas have to be included in any preferred network," Sachdev says. "That means every hospital is in the preferred network. So there is minimal tiering."
Negotiations based on the Rand data are in the early stages, Sachdev says. She's uncertain about how much contracts will actually change. One possible result is more direct contracting between employers and individual hospitals.
Opening the black box
In their report, White and Whaley explain that many private health plans pay hospitals on a discounted-charge basis, which means they pay a certain percentage of the billed charges. By contrast, Medicare, by far the largest payer, uses a fee schedule. The actual payment is adjusted to account for inflation, the hospital's location, and the severity of each patient's illness, among other factors. To control costs, White and Whaley recommended that employers and health plans shift away from discounted-charge contracting by basing what they pay on a percentage of what Medicare pays.
The researchers also recommend that employers require hospitals to be more transparent in what they charge. But price transparency alone is insufficient to drive down prices, Whaley says. To negotiate effectively, employers need data either on what it costs hospitals or what they actually charge. Now, employers in half the states have the latter because of the data that he and White collected. "From the employers' perspective, health care spending has largely been a black box," he says. "Essentially they write a check every month, but really have no idea of where the money goes."
That lack of clarity doesn't exist in any other area of employers' spending. For salaries, travel, equipment, research, and every other budgetary line item, employers have much more information. But not with hospitals, which represent 44% of all health care spending.
Price not the whole picture
But looking just at hospital prices can be misleading, insists Brian Tabor, president of the Indiana Hospital Association. Instead, employers should look at the total cost of care. Rand's report is limited because it's only a price analysis, he comments. "That's not a criticism of Rand," he adds. "It's just a study that looked at what an employer paid for a particular discrete service compared with what Medicare would pay for that same service."
Instead, he suggests employers look at a variety of metrics that affect costs, such as how well hospitals manage utilization, readmissions, and care in lower-cost settings. "You have to look at the additional costs that come with readmissions and high utilization of services," says Tabor. "All of those things roll up into the broader cost equation."
He also says employers need to broaden their outlook to take into account how much they and their employees pay in premiums. In 2018, premiums in Indiana were slightly above the national average for individuals and slightly below the national average for family coverage, according to the Kaiser Family Foundation.
Tabor also is concerned about using Medicare payments as a benchmark, given that the American Hospital Association has reported that Medicare payments cover only about 87% of hospital costs—and if employers paid Medicare prices, many hospitals would close. The MedPAC reported in March that Medicare paid 90.1% of hospitals' costs in 2017.
Sachdev counters that employers are willing to pay more than Medicare and would gladly negotiate rates that cover 100% of costs plus another percentage to include a profit for hospitals. Employers might pay 110% or even 120% of Medicare rates, she says, adding that at those rates, hospitals would be whole and employers would cut their spending on hospital care at least in half.
If Sachdev's argument doesn't get hospital administrators to reach for a powerful headache-pain killer, then there's a one-two punch to the head coming next year: Rand is already working on a follow-up report that will include data from more states. One punch will come in the form of data from more big companies and some state governments, which are among the largest employers in many states. The other will come in terms of the expected publication date, just in time for the start of negotiating with hospitals for 2021 rates, Whaley says.
Coming November: The 10 Most Important Numbers in American Health Care.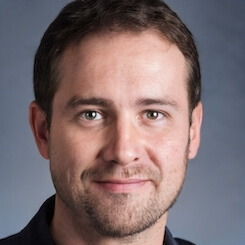 Paul Lendner ist ein praktizierender Experte im Bereich Gesundheit, Medizin und Fitness. Er schreibt bereits seit über 5 Jahren für das Managed Care Mag. Mit seinen Artikeln, die einen einzigartigen Expertenstatus nachweisen, liefert er unseren Lesern nicht nur Mehrwert, sondern auch Hilfestellung bei ihren Problemen.