The number came as a surprise even to Montana State University Professor of Nursing Peter Buerhaus, and he's been writing about medical workforce issues for years: The supply of rural physicians—their numbers few in many sparsely populated areas—is projected to fall 23% over the next decade. That finding came in a study co-authored by Buerhaus—its lead author was Dartmouth medical student Lucy Skinner—and published in The New England Journal of Medicine in July. By 2030, they project there will be 9.4 doctors for every 10,000 residents of rural areas in contrast to 29.6 for every 10,000 residents of nonrural areas.
Researchers project that by 2030, there will be only 9.4 doctors per 10,000 residents in rural areas.
The upcoming decline is coming even though the number of rural physicians has held steady for the last two decades. One reason? More than half of country doctors are 50 or older, and a quarter of them have passed age 60. And these doctors are hard to replace once they retire.
In a way, this seems to defy common sense. Don't the beauty, simplicity, and unhurried pace of country life beckon most of us? And isn't the barrier keeping us from this good life usually the challenge of finding appropriate employment—an issue solved by doctoring?
Buerhaus has three answers. First, today's two-career families mean doctors tend to have highly trained spouses, often doctors themselves, and they can't both find suitable positions in remote areas. "That's a big headwind," says the professor, "and it's getting worse." Second, the cultural and entertainment offerings are limited relative to urban areas. "Just like you, physicians like to go out to dinner or to the theatre," he says, and in many rural locations "you've got to drive 60 or 70 miles to do so." Third, doctors in rural areas may find themselves professionally isolated. Distance makes consulting with colleagues more difficult and less likely to happen.There's also a "vicious cycle" element, in which the very paucity of doctors in rural areas can increase the patient workloads of those who do locate there. Indeed, says Buerhaus, in many cases, as a rural physician "you're working way too much and then you're burning out. You can't even walk down the street without someone saying, 'Doc, would you look at this?'"
The coming decline in rural physicians aggravates an urban/rural disparity in access to health care that has worried experts—and prompted programs to lure physicians to the countryside—for a long time. As the AMA Journal of Ethics pointed out in 2011, "rural physician shortages have been documented for at least 85 years." To address the problem there have been scholarships, loan forgiveness programs, "rural immersion" internships by medical schools in several states, and at least three federal programs: Area Health Education Centers, Federally Qualified Health Centers, and the National Health Service Corps.
But the need remains. "The rural population experiences health issues at higher rates than the rest of the country," says Buerhaus. "There's more drug addiction, greater alcohol abuse, higher obesity, more diabetes—you name it; the rural population seems to have it. And these people are almost by definition far from providers, so they often don't seek care because it's too expensive or too far away, and the untreated problems get worse. As the Washington Post reported in September, the federal government now designates nearly 80% of rural America as "medically underserved." It is home to 20% of the American population but fewer than 10% of its doctors, and that ratio is worsening each year, the newspaper reported.
To address the growing rural need, Skinner, Buerhaus, and their co-authors suggest greater use of telemedicine and mobile health vans—and removal of the barriers that in some states limit the ability of nurse practitioners to practice independently. Many studies have shown that nurse practitioners excel at delivering primary care, he says.
Buerhaus supports increased use of physician assistants as well as NPs. He's all for continued efforts to recruit doctors to the rural good life, and he's not suggesting the wholesale replacement of physicians by anyone. But he insists that the handwriting on the wall about the rural physician supply demands new, innovative solutions, and he has a question ready for skeptics.
"We've had 40 years of policy trying to attract physicians to these rural areas," he says. "Are you suggesting we just continue to do more of the same and expect a different result?"
After 28 years of publishing, our last issue of Manage Care was December 2019.
While sad, we have much gratitude for the many writers, editors, researchers, reviewers, salespeople, and advertisers who kept us going and made Managed Care a standout publication. And not to be forgotten, we thank you for reading our publication and visiting our website.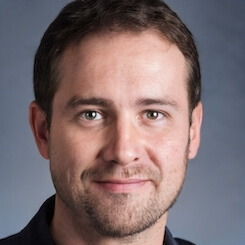 Paul Lendner ist ein praktizierender Experte im Bereich Gesundheit, Medizin und Fitness. Er schreibt bereits seit über 5 Jahren für das Managed Care Mag. Mit seinen Artikeln, die einen einzigartigen Expertenstatus nachweisen, liefert er unseren Lesern nicht nur Mehrwert, sondern auch Hilfestellung bei ihren Problemen.