The CMO of Molina Healthcare of Utah grew up, let's say, not rich. He says that and a varied background—including a stint in the Air Force—helps him deal with changing policies involving a challenging population.
Molina finances the care, but the provider-patient encounter is where the deal is truly sealed, says Karl Brown, MD. "When we can create more value in an encounter, that's a beautiful thing."
Karl Brown, MD, the chief medical officer of Molina Healthcare of Utah, emphasizes that growing up he didn't have it as bad as most of the Medicaid beneficiaries he's responsible for. But he did learn how to tough out an illness.
"If you were sick, you just hoped you got through it OK," says Brown, 44. He grew up in Gilbert, Ariz., which was a small town outside of Phoenix when he was a boy, but it's not so small now with a population of almost a quarter of a million.
"We lived on a pretty tight budget," says Brown. "I had seven brothers and sisters, so there were eight of us, and dad was a construction worker. We had some cows in the backyard that I milked every morning and night, and chickens and a chicken coop. And we didn't get to go to the doctor much."
Brown got his MD from Wayne State University. "I was guided in my career by some great mentors who thought it would be a good idea with the goals I had to go to medical school," Brown recalls. "So I did, stayed in something pretty general—internal medicine—and had hopes to go into the business side of medicine." In other words, any job that didn't entail a doctor seeing patients.
Air Force residency
An Air Force scholarship paid for medical school, and he did his residency at Lakeland Air Force Base in Texas. "I decided to follow in my grandfather's footsteps and join the armed services," Brown says. "Had a great time in the Air Force. It was a life-­changing, monumental experience, and those people are amazing, what they do every day." He was in the Air Force from 2000 until 2010. Brown also served as a staff physician at Nellis Air Force Base/Mike O'Callaghan Military Medical Center in Nevada as a staff physician. Brown says that while he was never on the ground in Afghanistan or Iraq, he worked with many individuals who had been deployed.
What he most values about his Air Force experience is the lessons in teamwork. "Learning to apply this level of coordinated care in a mission-driven setting taught me how to balance a team's intense focus with the need for a collaborative and constructive environment," says Brown. "We do this very well at Molina, and I'd like to believe that I foster this type of esprit de corps with my Molina family."
He went to work for Intermountain Healthcare in Utah when he left the Air Force. "I worked there for about five years and went back to business school." Brown earned an MBA at the University of Michigan where also got an MPH in epidemiology.
Molina has a strong presence in Medicare Advantage, Brown likes to point out. But the health plan built and sustains its reputation as a Medicaid-focused organization, and Medicaid is a hot topic these days. Thanks to expansion under the ACA, the program grew to 74.2 million Americans as of last November, an increase of 16.3 million from the baseline year of 2013.
Now the talk is all about adding work requirements, which has produced some interesting reactions. One of those is that conservative-leaning states, such as Utah, are now more willing to invest in Medicaid. Utah is one of eight states seeking work requirement waivers from CMS. The others are Arizona, Indiana, Kansas, Maine, Mississippi, and New Hampshire. CMS approved waiver requests for Kentucky and Arkansas.
"It is exciting to see this investment and it makes sense that it is coming from both sides of the political aisle because Medicaid managed care is the most cost-effective way to deliver care to low-income individuals," Brown says.
About work requirements specifically, Brown says Molina will continue to serve Medicaid members using whatever guidelines the state enacts. He says that the vast majority of Medicaid beneficiaries would be exempt because they are disabled or children—or they would already meet the employment requirements. "The total number of Medicaid beneficiaries that would be impacted [by a work requirement] is likely to be very small," says Brown. He is responsible for about 90,000 beneficiaries, about 10,000 of whom are Medicare Advantage members. "And we specialize in care for dual-eligible members," he says.
Nationally, Molina serves over 100,000 members who are in Medicare Advantage Dual Eligible Special Needs Plans. "We have teams of individuals that coordinate aspects of care that are specific to the needs of this population of members," says Brown.
Molina Healthcare has a CMO overseeing state health plans. For example, Brown oversees Molina's Utah and Idaho health plans. "The number of medical directors in the states we operate in varies based on membership totals and service areas," Brown says.
Many people with Medicaid coverage lack the transportation needed to get to providers. Some are homeless. "We have special teams here at Molina of Utah that focus on assisting those members with those needs; to help them not just get transportation, but to get transportation that will improve their access to health care and improve their overall health care outcomes. That's the goal. And those teams are absolutely amazing and quintessential to our routine operation."
For instance, Molina's transition-of-care team focuses on assisting members who are discharged from the hospital to make sure their complex post-acute care needs (an amalgam of medical, behavioral health, and socioeconomic problems) continue to be met, says Brown. The plan's multidisciplinary care team coordinates care for members who have special needs such as substance abuse and chronic disease management, says Brown.
A portion of Brown's job entails dealing with government officials, though he's not the only one at the insurer to do this. The plan's Policy and Government Advocacy Department interacts with them daily, mostly at the Utah State Capitol building and the state's health department.
"They recently asked us for input on the development of a pharmacy benefits carve-out for high-cost medications," says Brown. "They asked for input on the recent Medicaid expansion."
Brown says that the main part of his job entails improving collaboration between Molina and its provider groups. "I thrive on it," says Brown. "And whether that's working with our hospital systems or with our provider groups, that's where I think there is so much untapped value. Really, they are essentially the activity arm of our company."
Importance of providers
Molina finances the care, but the provider–patient encounter is where the deal is truly sealed. "When we can create more value in an encounter, that's a beautiful thing," says Brown. "That's my biggest challenge."
Brown says that the CMO role at Molina shifted last year as the company reorganized in the face of a loss of $512 million that resulted in a layoff of about 1,400 employees. Molina predicts that this restructuring will help it make between $202 million to $236 million this year.
For Brown, this means additional responsibility overseeing Molina's health plans in Utah and Idaho and, more broadly, refocusing on activities that add sustainable value for Molina members.
Then there's the micro part of his job, which "requires me to be in the weeds of a decision," says Brown. "You know, down at the very granular detail level of the decision, trying to understand what the specific member needs for the care, and all of the little details that will get that person the right care, at the right time, from the right provider."
Brown and his wife, Karina, have four children ranging from 11 to 17 and live in northern Utah, near the borders of Wyoming and Idaho. They reside in a small town about 80 miles north of Salt Lake City called Nibley, which sits next to Cache National Forest. "We have a good time. The family likes to do different things. We like to ski, play the guitar; all the family plays the guitar."
When asked what keeps him motivated, Brown again points to his childhood. "I knew that it wouldn't be easy for me to actually go to a doctor and get that care," he says. "There was always that worry that when you got cut, it wasn't going to be stitches, it was going to be Super Glue. That instilled the passion that I wanted to make a difference and help people with real challenges get the care they need."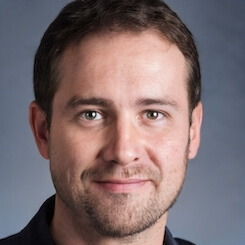 Paul Lendner ist ein praktizierender Experte im Bereich Gesundheit, Medizin und Fitness. Er schreibt bereits seit über 5 Jahren für das Managed Care Mag. Mit seinen Artikeln, die einen einzigartigen Expertenstatus nachweisen, liefert er unseren Lesern nicht nur Mehrwert, sondern auch Hilfestellung bei ihren Problemen.