Lab Benefit Managers Seek To Stem The Rising Tide of Genetic Tests
As genetic testing gets more costly and complex, health plans call on yet another intermediary for help in curbing excessive utilization. But is adding a new middleman really the answer?
There are more than 140,000 genetic tests currently in use, and lab companies launch more than 15 new ones every day. The tests themselves have become more intricate as next-generation sequencing (NGS) technology has become common.
Using NGS, labs can find variances in 50 or more genes in one panel of tests. Because of the way billing codes work, the more genes a lab can pack into a panel, the more it can bill. While seeking variances in more genes may provide useful clinical information, ambiguity in how these panels are described and billed can confuse health plan billing systems because billing codes and coverage policies generally are organized gene by gene.
What's more, health plans' claims-adjudication systems fail to identify the specific test that was performed, making it difficult to determine coverage and pay a fair rate, according to Concert Genetics, a Franklin, Tenn.,-based tech company that helps health plans to address these problems.
That complexity—along with the difficulty payers have capturing the data needed to make efficient payment decisions based on medical necessity—has fostered the growth of laboratory benefit management (LBM) companies. LBM programs have come into their own since the turn of the century. Today all of the nation's largest health insurers either have an in-house department to manage the tests or contract with an outside LBM.
LBM services typically include programs to educate physicians and other health care professionals about genetic tests. They also develop lab networks, test formularies, and design coverage policies. Some will also provide utilization review and prior authorization services.
LBMs could wind up erecting barriers to care
But some see LBMs as the introduction of yet another middleman into American health care that, in the name of management and efficiency, winds up adding an extra layer of cost and profit making. Insurers will need to answer the question of whether these companies can meaningfully improve the management of genetic testing—and whether the flood of results from these and other types of lab tests improves outcomes.
One recent investigation doesn't instill much confidence. In a Health Affairs blog post last October, Kathryn A. Phillips, a health researcher at the University of California– San Francisco, and Patricia A. Deverka, director of value evidence and outcomes at Geisinger, looked at the burgeoning LBM industry, noting that LBMs are similar to PBMs but have been less-well examined. "We could not identify published evidence describing the impact of LBMs on clinical management and patient outcomes," they wrote.
The more genes a lab can pack into a panel, the more it can bill
In fact, rather than improving care and outcomes, LBMs could wind up erecting barriers to care with sweeping prior authorization and documentation requirements, wrote Phillips and Deverka, who also noted the potential effects of conflicts of interest (closed networks and monopolistic pricing) when a lab company or health insurer owns an LBM. It will be important in the coming years, the authors wrote, "to continue to track the clinical and financial evolution of LBMs to determine whether there is any evidence that they are having a deleterious impact on costs and outcomes for patients."
Phillips and Deverka named five LBMs, one of which is Kentmere Healthcare Consulting in Wilmington, Del., which started its LBM program serving health plans in 2000. It now has contracts with Horizon Blue Cross Blue Shield in New Jersey and with The Health Plan of West Virginia, among others. Kentmere says it's the only independent company in the business. Its chief rival for that title is Avalon Healthcare Solutions in Tampa, which contracts with Blues plans in the Carolinas and other states. Last year, Avalon announced that Health Care Service Corp., which owns Blues plans in five states, had taken a minority stake in the company. Today, a senior executive at HCSC serves on Avalon's board of directors.
In 2010, one of the largest clinical lab companies, Laboratory Corp. of America, formed a subsidiary, Beacon Laboratory Benefit Solutions, that has provided LBM services to physicians serving UnitedHealthcare's commercial members in Florida since 2015.
In 2017, Anthem acquired an LBM, AIM Specialty Health, when it merged with Wellpoint, and the next year, Cigna acquired eviCore, another LBM, when it merged with Express Scripts.
The proliferation of genetic tests has created a sense of urgency about managing lab tests, but genetic testing isn't the only reason that LBMs have come on the scene. Clinical laboratories in the United States run more than 7 billion tests each year. Physicians use the results of those tests to make an estimated 70% of all clinical decisions. Research has shown that a sizable percentage of this testing is inappropriate and another wellspring of wasteful American health care spending. In one large study, the results of which were reported in PLOS One in 2013, researchers estimated that 30% of all lab tests were overused. They also said that 30% were underused.
Several factors drive inappropriate testing. In a report last year on health care fraud prevention, CMS said an unknown portion of testing is fraudulent and genetic tests often are overused, are unrelated to actual or potential medical diagnoses, have no clinical value related to treatment decisions, and are given needlessly to the same person repeatedly. In their blog post, Phillips and Deverka pointed to the rapid rise in the number of tests and the complexity of genetic tests. Their complexity has outpaced physicians' ability to order the right tests for each patient and to interpret the results accurately, they wrote. "The consequences of inappropriate test utilization include unnecessary costs and reduced quality of care, including adverse impacts on patient safety and health."
Physicians use the results of those tests to make an estimated 70% of all clinical decisions
Last year, InformedDNA, a genetic counseling company in St. Petersburg, Fla., addressed the problem of inappropriate testing in a study that included 3,828 requests for prior authorization. In more than half of the requests, health plans said they could not decide about approving payment for the tests without getting more detail from the ordering physicians. In about a quarter, the requests would have been denied if the genetic counselor didn't intervene to recommend a more medically appropriate test. In 4%, the requests were withdrawn because they were likely to result in a denial and possibly subsequent appeals.
Phillips and Deverka cited physician confusion about ordering the appropriate genetic tests and interpreting the results correctly. Health plans are also flummoxed. In 2019, Concert Genetics issued a report, "Coding Variability in Genetic Testing," that showed differences in the billing codes that labs use for genetic tests. That variation leads to a wide range of payments. When the company looked at the payment for 13 different tests, it found some large standard deviations, says Concert's CEO, Rob Metcalf, "which suggest that there's a lot of variation in pricing."
How 2 LBMs describe what they do
Avalon uses 140 evidence-based lab policies that it developed with the help of physicians who order lab tests and its clinical advisory board, says Barry S. Davis, the company's chief growth officer. Under its genetic-test management program, Avalon focuses on peer-to-peer education with test-ordering physicians and generates savings of 40 cents to 55 cents per member per month (PMPM). When it develops networks of independent labs, the savings range from 1% to 5% of the costs sustained before the insurer used Avalon's preferred lab network, Davis adds. Also, Avalon focuses on managing the ordering of high-volume, low-cost assays (which are not genetic tests) to save $1.50 to $2 PMPM or 8% to 12% on outpatient lab spending, he says. It also develops broad networks to minimize out-of-network spending
Kentmere's approach is a bit different because it focuses on developing lab networks for its clients. Charles Cini, its CFO and chief financial analyst, explains that health insurers have long focused on processing claims. But the complexity of genetic-test claims requires a different approach, he says.
"For years, other LBMs and prior-authorization managers have asked us to assist them or to be strategic partners with them in claims review, but we have never done that," Cini adds. While one of the chief aims of claims review is to reduce costs, LBMs should do more than that, he argues. "Of course, we're interested in reducing costs, but we're also focused on improving quality and redirecting testing business to the laboratories in the health insurer's network," he comments. "When we do that, we're also controlling utilization."
On its website, Kentmere says health insurers that contract with Kentmere get a 20-to-1 return on the money they spend. When The Health Plan of West Virginia announced that Kentmere would manage its lab benefits, Kentmere claims it saves its clients 10% to 20% on lab testing costs "while still delivering the same level of service or better."
---
Our most popular topics on Managedcaremag.com
---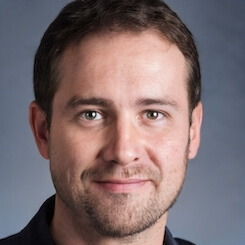 Paul Lendner ist ein praktizierender Experte im Bereich Gesundheit, Medizin und Fitness. Er schreibt bereits seit über 5 Jahren für das Managed Care Mag. Mit seinen Artikeln, die einen einzigartigen Expertenstatus nachweisen, liefert er unseren Lesern nicht nur Mehrwert, sondern auch Hilfestellung bei ihren Problemen.