Group purchasers of health care—employers, unions, and federal and state governments—know the odds are stacked against them. If they want care that's fast, good, and cheap, they're lucky to get one out of three. Hitting any two of these goals is like winning the lottery.
They also know low-quality care can cause them to pay twice: once for the initial service and then again when a patient needs expensive follow-up care that could have been avoided. There's also the dilemma purchasers face when employees or union members go to an in-network provider and still get a surprise medical bill because someone (an anesthesiologist, surgeon, or ER physician) providing care in the otherwise in-network hospital was out-of-network.
For all these reasons, employers, unions, and government buyers want to make costs predictable and ensure that plan participants get the best care. Among purchasers, an increasingly popular way to do so is to designate a hospital, health system, and other provider as a center of excellence and then steer patients to it.
Under most of these contracts, the buyers ask health plans to make the arrangements. But in a small percentage of such deals, employers and unions take matters into their own hands and contract directly with providers. When they do, health insurers tend to take a backseat; rather than managing patient care, they mostly process claims and do other limited behind-the-scenes chores.
Either way, the trend toward centers of excellence is growing. "As health care costs continue to rise, employers are looking for ways to connect their employees with high-value providers," says Suzanne Delbanco, executive director of the not-for-profit Catalyst for Payment Reform, which educates purchasers about working with high-value providers. "One of the best ways to do that is by contracting with what we call centers of excellence."
Results from a 2017 survey of employers with 1,000 employees or more by Willis Towers Watson, the consultancy, showed that 6% of respondents had centers of excellence deals and 22% were considering them. National Business Group on Health surveys have shown even greater interest.
$83,000 threat
Purchasers use centers of excellence to define providers that specialize in delivering high-quality care for specific high-cost services, such as transplants, cardiovascular care, orthopedics, cancer, and fertility treatment. They choose providers based on reputation and superior patient outcomes. Once chosen, the providers typically cut their prices because of familiar volume-discount economics: lower prices in exchange for a higher, more reliable supply of patients.
Proportion of large employers using centers of excellence
Source: National Business Group on Health, "2019 Large Employers' Health Care Strategy and Plan Design Survey," September 2018
In addition, the two parties might share the financial risk of such arrangements because under these contracts, employers and unions not only want better care but more leverage over costs. In its 2019 survey, NBGH found that between 25% and 45% of all contracts for centers of excellence are structured as bundled payments rather than fee for service. But in direct-contract arrangements, 73% of buyers use bundled payment and 24% use fee-for-service payment. The remainder use some other form of alternative payment, NBGH reported.
"Health care has become so unaffordable that employers see their workers are willing to make a tradeoff between choice and affordability," Delbanco says. Workers getting certain services pay lower or perhaps no copayments in return for going to the purchaser's provider of choice. Employees are theoretically free to choose other providers but there's a strong financial disincentive to do so because that means paying the typical copayment and coinsurance up to their out-of-pocket maximum.
For providers, the benefits of such contracts include direct effects on revenue and patient volume. There's also some marketing value in being able to tout yourself as a center of excellence.
"Both sides benefit," says Sara Rothstein, director of the 32BJ Health Fund, a union health and welfare fund for members of the Service Employees International Union Local 32BJ, in New York City. The fund insures 200,000 people in 10 states in the Northeast and in Florida. The union's workers do cleaning, property maintenance, security, and food service work in schools and other facilities. Most of the members are in the New York City metropolitan area.
Contracting directly with Mount Sinai's hospital system paid off because quality pays off, says Sara Rothstein, who oversees her union's health and welfare fund. The ED-visit rate within 30 days of surgery is now in the low single digits.
Three years ago, the fund named Mount Sinai Health System as a preferred provider for participants and started a direct contract for those needing hip and knee replacement surgeries. Last summer, it added bariatric surgery. Under the direct contract, Mount Sinai became a center of excellence.
Like all purchasers, the fund had seen a steady increase in costs and wide variation in hospital charges. After studying its claims payments, the fund was motivated to name Mount Sinai as a preferred provider, says Rothstein. "We looked at all of our claims for a hip replacement in our market, and analyzed what we pay for care when our members use their covered benefits," she explains. "We saw really big price differences." At one hospital, the price was close to $50,000, and at another it was $83,000. "When you have such an enormous price disparity, that high price of $83,000 jeopardizes the financial stability of the plan for us, for our contributing employers, and for our members," notes Rothstein.
Reluctant to restrict members only to lower-cost hospitals, the fund searched for quality hospitals that had high standards for care and decided to contract directly with Mount Sinai, a seven-hospital system in New York that includes the Icahn School of Medicine. At the same time, it named the health system a center of excellence.
Once the fund designated Mount Sinai a center of excellence, the fund waived all payments for plan participants seeking hip and knee replacements or bariatric surgery. "We wanted to offer a fantastic option that we could steer our members toward," Rothstein explains. In addition to waiving copayments, the health fund also steers plan participants to Mount Sinai by setting a reference price (which Rothstein would not name) for these specific procedures. Any member choosing a hospital charging more than the reference price must pay the difference between what the fund pays Mount Sinai up to the out-of-pocket max. "If you go anywhere at or below the reference price, members pay nothing for their surgery," Rothstein comments. While plan participants can go to any hospital for hip or knee surgery, there are few hospitals in New York City that will do the surgery for the reference price or lower, she says. More options are available in New Jersey and Connecticut, she adds.
Rothstein calculates that between April 2016 and October 2018, plan participants had more than 300 hip and knee surgeries at Mount Sinai, saving between $800,000 and $1 million over what the plan would have paid without the centers of excellence program.
In addition to lower prices, the fund has benefited financially from its arrangement with Mount Sinai because most plan participants do not need to return for post-surgical care. "The emergency room rate within 30 days of surgery is in the low single digits, which is exceptionally low, and the number of discharges to skilled nursing facilities has dropped by more than half and is also in the single digits," says Rothstein.
Saving money, providing car service
For its part, Mount Sinai benefits because the financial incentives are aligned, says Stephen Furia, the system's senior vice president for population health. For example, he says, the fixed price is a bundled payment for all services associated with the surgeries, including the costs of the hospital, physician, anesthesiologist, and any complications after discharge, he adds. Knowing that it will get only that pre-set fee, the health system chose the best surgeons for the program and engages frequently with the fund's plan participants throughout their recovery. If costs rise above the reference price, the health system reimburses the health fund.
"If there's a flat rate that includes everything, even the need for a readmission, the health system will bear the cost of that," he says.
By getting the incentives right, the health system can do even more before, during, and after the procedure to avoid complications, Furia explains. "In the case of a hip or knee replacement surgery, we can take some nontraditional actions to reduce the patient's pain and increase mobility and function," he comments.
So, for example, each patient gets a personal health assistant throughout the surgery and for a month after the procedure. Mount Sinai offers access to a car service to many patients rather than risk an injury on the streets or in the subway system.
Every few months, the parties add up the claims costs for all three procedures and compare the total against the budget. "If those claims are more expensive than the budget, we cut the fund a check, and if the claims are less than the budget, then they cut us a check," Furia adds. Over the course of the contract, each side has paid the other, although neither side would say how much or how often.
In many cases, employers establish centers of excellence through their health plans. But 32BJ and Mount Sinai contract with each other directly. As a third-party administrator, Empire Blue Cross Blue Shield pays all claims, as it would for any purchaser, and sends the details to the fund and the health system. Empire also does case and utilization management, according to Rothstein.
In health care there are not many examples where each party succeeds, Furia comments. "We saved a bunch of money for the [32BJ] health fund," he says. "The health system gets high patient-satisfaction scores, and we can now promote ourselves as a center of excellence that we can use to grow our business."
Michael Thompson, president and CEO of the National Alliance of Healthcare Purchaser Coalitions, a group that includes medium and large employers, says one benefit of centers of excellence programs is that high-value practices and programs wind up getting adopted more widely.
"Employers are not interested in steering their employees to low-quality providers or even average providers," Thompson says. "If they're going to steer them anywhere, they're going to start with finding providers that have a quality agenda."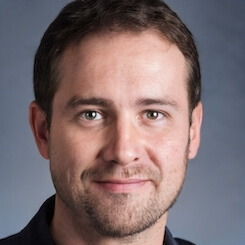 Paul Lendner ist ein praktizierender Experte im Bereich Gesundheit, Medizin und Fitness. Er schreibt bereits seit über 5 Jahren für das Managed Care Mag. Mit seinen Artikeln, die einen einzigartigen Expertenstatus nachweisen, liefert er unseren Lesern nicht nur Mehrwert, sondern auch Hilfestellung bei ihren Problemen.