The Emory Healthcare Network, one of the largest clinically integrated networks in Georgia, connects physicians at its academic medical center, Emory University Hospital, with outside physicians in private practice.
All physicians must participate in the network's health information exchange so that everyone knows what's going on, in real time, with their patients. All 327 primary care physicians are working on a single set of quality measures and goals, and the network keeps tabs on them.
Care coordinators scan claims and clinical data to see if anything is being missed. If the data suggest, for example, that a patient has diabetes but has not had a recent eye or foot exam, that patient's physician will be alerted to get on the job. When a primary care physician refers a complex patient for a scan or a specialist visit, a care coordinator makes sure that nobody drops the ball.
Physicians are informed about patients who frequently use the emergency department for services that could be provided in a lower-cost setting. By focusing on those patients, physicians have reduced low-acuity ED visits by at least 8% in recent years.
Something in there must have caught Walmart's attention. The Emory network had never sought a direct contract with an employer until the world's biggest private employer came calling.
"They asked us to talk with them a little bit about what we were doing and where we were going," recalls S. Patrick Hammond, Emory Healthcare Network CEO. "And through those discussions, they said, 'We'd really like to contract with you on a direct basis.'"
A trend takes hold
Direct employer-to-provider contracts have existed for years, but the concept has always been on the fringe until now.
In 2018, just 3% of the members of the National Business Group on Health (NBGH) contracted directly with an ACO or a narrow network. In 2019, that rose to 11%, and another 24% are giving the idea a hard look.
That doesn't mean that 11% use direct contracts exclusively; rather, 11% of NBGH members have at least one direct ACO contract. But considering that NBGH members include 74 of the Fortune 100 companies that collectively provide health coverage for more than 50 million Americans, that still means a lot of covered lives in direct contracting arrangements.
Ellen Kelsay, NBGH chief strategy officer, expects to see more such contracts in the years ahead. It's not something everyone can pull off, but those who can matter. They often have operations in several locations, so they may start with a direct contract in one place and add others incrementally in subsequent years.
"Those who do it are going to be among the very most sophisticated who have the bandwidth," she says.
Contract language needs to be exact, says Lauren Vela of the Pacific Business Group on Health. Providers and employers have to delineate just how health care quality will improve as a result of direct contracting.
Employers who contract directly with ACOs don't have an easy go of it, says Lauren Vela, senior director of member value at the Pacific Business Group on Health, a health care purchasing coalition of 60 public and private organizations that includes Boeing and several others with direct ACO contracts.
"I hear some wows and 'This is great and we're looking for more,'" Vela says. Others, however, are not yet convinced that the substantial amount of work involved is yielding the results they want to see.
The top success factor is getting the right contract in place, she says. Providers and employers need to delineate what is going to be different—that is, exactly how the provider organization will improve the value of care—from standard health plan contracts.
But the working relationship between the employer and the provider network may be equally important. There's no insurance company in the middle, so the two parties can adjust quickly when they see the need. That requires agreeing to clear priorities, lots of communication, and easy data exchange that allows both parties to track whether the arrangement is performing as planned. "PBGH employers would definitely say this has to be an ongoing partnership," Vela says.
How Emory works with Walmart
Indeed, the partnership with Walmart executives is why, one year into the agreement, Emory leaders are feeling good about the relationship.
"It's not just the contracting phase and they're done and we don't ever talk," says Traci Galatas, the network's corporate director. "We have a lot of collaboration with them that has been really helpful for the network."
In fact, they have at least triple the contact. Walmart, Emory, and HealthScope, the third-party administrator for the contract, have monthly calls, compared with the quarterly visits typical for insurer-based ACO contracts.
Here's what working closely looks like:
During contract negotiations, it was clear that improving employee productivity by reducing time away from work was a priority for Walmart. Emory pointed out that, under most payer contracts, imaging studies require precertification. That eliminates the possibility of having a scan done on the same day as the patient's doctor visit.
Walmart agreed to scrap precertification for most imaging studies and just monitor how that worked out. Paying for a few scans that would have been nixed during precertification is less expensive than having all employees who need an imaging study miss a second day of work. Why be penny-wise and pound-foolish?
"That was a very different kind of conversation that we normally can't engage in with payers," Hammond says.
Goeth but gingerly
The Walmart/Emory contract went into effect Jan. 1, 2018. Unlike most payer–provider relationships, the parties took a go-slow approach to the Emory Accountable Care Plan. The plan was offered only to employees who worked in a subset of Walmart and Sam's Club outlets and lived or worked near Emory providers, and Walmart did not set premium levels to incentivize workers to choose the Emory ACO.
"It was purposeful that we have a relatively small membership to start off with to give all parties the ability to work through different issues," Hammond says. "They basically said, 'We're OK with some bumps in the road—let's just work closely together to make sure that we address those issues as quickly as we can as they come up.'"
Another departure from the usual way of doing things: Walmart provided Emory with enrollment information for the plan and helped to transition disease and case management services from the members' previous health plan to Emory services. That allowed Emory to contact each enrollee to offer help in finding a primary care physician, answer questions about how the plan worked, and inquire about chronic or serious health conditions.
"We do a high-level health assessment to see if we have anyone who we needed to get into the care-coordination program right away as opposed to waiting until they had a health care event," Hammond says.
Health plans not needed?
Direct contracting between employers and ACOs should not be seen as a replacement for health plan services, Vela says. Rather, it shows that some employers want to take more control of health costs and quality where they have large head counts.
Direct contracts create a new division of labor: Providers are held accountable for managing care and controlling costs, while health plans—in a lesser role—process and adjudicate claims.
Employers know that ACOs aren't perfect and that some of their physicians aren't going to measure up in the high-quality, low-cost realm. But they are playing a long game. They think that they can develop a partnership that will evolve to be only the high-value doctors supported by care teams, an organizational infrastructure, and patient engagement.
Most employers don't have the time, money, and deep knowledge of health care contracting required to negotiate and manage direct ACO contracts. And those that do have the capacity, says Vela, would actually prefer not to go there. Despite all the railing against the middleman, most would rather pay a health plan to shoulder the burden of managing health care benefits than do it themselves. But when health plans fail to orchestrate provider systems to offer high-value population health management, some of the nation's biggest employers are going to step in and try to do so on their own.
"I would hope that health plans don't feel threatened," Vela says. "I would hope they say, 'This is what we need to do.'"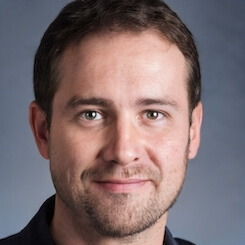 Paul Lendner ist ein praktizierender Experte im Bereich Gesundheit, Medizin und Fitness. Er schreibt bereits seit über 5 Jahren für das Managed Care Mag. Mit seinen Artikeln, die einen einzigartigen Expertenstatus nachweisen, liefert er unseren Lesern nicht nur Mehrwert, sondern auch Hilfestellung bei ihren Problemen.