Leaders of managed care and of many provider organizations find that they can work together better than ever before
Whatever you might think about accountable care organizations — fix, folly, something confusing in between — one thing is clear: What was once an ivory-tower idea is fast becoming a reality that will shape the finances and delivery of American health care for years to come.
In January, the Centers for Medicare & Medicaid Services (CMS) announced that it had signed another 106 accountable care organization (ACO) contracts, bringing the CMS total to over 250. Cigna has nearly 60 ACO contracts covering 650,000 lives. Richard B. Salmon, MD, the company's lead executive on ACO development, says the company is aiming to double those amounts, to 100 contracts and a million covered lives, in 2014. The Aetna tally: 17 ACO contracts now, with plans for 30 by the end of this year and 60 by the end of next, according to Charles Kennedy, MD, CEO of Aetna's Accountable Care Solutions effort and the company's lead executive on ACO development. Jill Hummel, vice president for payment innovation at WellPoint, says her company has 24 contracts that could be considered full-fledged ACO contracts but another 5,000 — yes, 5,000 — in the pipeline. She concedes that WellPoint may apply the ACO label more liberally than others: "We have an inclusive, flexible framework."
"We have to get physicians off the fee-for-service treadmill," says Jill Hummel, vice president for payment innovation at WellPoint. The company extends care management services to small practices.
Doubters and skeptics
Some see this soaring ACO activity as headed for a hard — maybe even crash — landing. "The Coming Failure" was the ominous headline on a Wall Street Journal op-ed piece in February of this year by Clayton Christensen, the Harvard Business School champion of "disruptive innovation;" Jeffrey Flier, dean of Harvard's medical school; and Vineeta Vijayaraghavan, a colleague of Christensen's. ACOs are unrealistic, they charge, and ill-equipped to bring about the major changes in physician and patient behavior that would rein in spending and improve medical care. Christensen and coauthors cite a Congressional Budget Office estimate that Medicare's pioneer ACOs — large organizations that took on risk — would yield at most a $1.1 billion savings over the next five years, which they disparage as insignificant considering the annual Medicare budget of $468 billion. The Physician Group Practice Demonstration, a test drive of the ACO concept by CMS, has also failed to produce convincing evidence of big cost savings.
A critique published late last year in Health Affairs was milder but still doubtful. Studies and past projects suggest that ACOs aren't likely to get much traction on the problems of cost and quality, wrote Lawton Burns and Mark Pauly of the Wharton School. The Achilles' heels include an over-reliance on primary care physicians and too many patients with multiple chronic conditions seeing multiple specialists. The headline of the article warns that ACOs "may have difficulty" avoiding the failures of integrated delivery networks of the 1990s.
And there's another common line of worry and attack: that in the name of quality improvement and cost containment, ACOs accelerate the trend toward hospital and physician group consolidation. So even if they produce good results in the short run, by putting health care in the hands of powerful mega-medical organizations, ACOs may lead to cost increases in the long run.
But here is the funny thing: The people organizing and operating ACOs don't necessarily disagree with many of these points. They do, however, have a provisional, let's-give-it-a-try mindset. And they believe that ACOs can steer clear of the problems that plagued managed care organizations during the big push of the '90s.
Learning to share
Some will dismiss it as perhaps too good to be true, but payers and providers say ACOs are also a break from the managed care past because of the unprecedented level of payer-provider cooperation involved. The word sharing comes up a lot. Kennedy, the Aetna executive, says an ACO fundamentally changes the nature of negotiations between payers and providers. Instead of a winner-loser dynamic taking hold, in which having more information about utilization and expense than the other side is an advantage, ACO negotiations encourage an exchange of information, because payer and provider interests are aligned to be on the same side of cost and quality issues.
The ACO model is about how providers and payers can meet shared goals, says G. Alan Kurose, MD, president of Coastal Medical, a physician group. It's not about squaring off over rates.
"You don't try to beat each other on rates anymore," says G. Alan Kurose, MD, president of Coastal Medical, a 100-physician medical group, most in primary care, in Providence, R.I., with five ACO contracts. "It is more about how can we meet these shared goals." Kurose says that the ACO model has also encouraged cooperation among its payers over concerns like access to nurse care managers, so care of all of the group's patients can be overseen by them, regardless of payer.
ACO contracts are "much more of a partnership with the providers than an adversarial relationship," says Barney Newman, MD, the CMO of Westwood Medical Group, a 250-doctor multispecialty group.
Westmed Medical Group, a multispecialty group with 250 physicians in Westchester County, N.Y., is one of the providers that Aetna has contracted with. Barney Newman, MD, the group's chief medical officer, also paints a picture of ACO-engendered payer-provider harmony. ACO contracts are "much more of a partnership with the providers than an adversarial relationship," he says. "There is sharing of data, support for care management, and attempts to coordinate the different levels of resources available between plans and provider."
Because of their novelty and the inevitable bumps in the road, ACO contracts put a premium on payers and providers having a good relationship, says Michael Englehart, president of Advocate Physician Partners, a 4,000-physician group that signed an ACO contract with Illinois Blue Cross & Blue Shield in 2011 and is participating in the Medicare Shared Savings program. "There will be some unexpected items that will occur," he says, "so there needs to be a high level of trust."
Salmon, at Cigna, says the ACO contract and the alignment of cost and quality incentives make providers see Cigna and other payers in a different light. Under the managed care capitated contract, payers paid providers and then it was up to the providers to figure out the answer to the cost-plus-quality equation: "Physicians signed a capitation contract and then it was 'good luck!'"
"Now," says Salmon, "we are active collaborating partners with physicians. We are adding value."
Information is one thing and making good use of it is another. Iowa Health System's ACO buys software to pull useful information out of electronic health records, says CEO Michael Murphy.
But the abundance of good and perhaps slightly forced feelings now doesn't mean there isn't the potential for conflict. "We are definitely moving into the insurer's space by managing care, keeping costs down, and taking on the management of outcomes," notes Michael Murphy, CEO of Iowa Health System's ACO, who says he is cautiously optimistic about ACOs succeeding. "We are functioning as payer and provider."
Many meetings
At a practical level, the ACO lion-with-the-lamb ethos of payer–provider cooperation may mean attending many joint committees and meetings. The need to share information and cooperate doesn't end once the contract is signed. Salmon says Cigna has joint operating committees with its ACO providers that meet quarterly. Typically, three to five Cigna officials attend. The meetings last three to five hours and are not tacked on at the end of the day but held during business hours.
"It takes time and energy from both sides," Salmon says. Kurose, at Coastal Medical, says officials from Blue Cross & Blue Shield of Rhode Island attend Coaster's weekly meetings on population health management.
Another source of optimism about ACOs is the belief that they can bring about true care management — not the lip-service version — that keeps people healthier and, important from a cost perspective, out of the hospital and emergency department. Three reasons are offered:
Payers are explicitly paying providers for care management. "Physicians are actually engaged in care management. We didn't ask them to take it on in the past, and we didn't pay for it either," says Hummel.
There's more — much more — and better data available now to identify people whose care is veering off track and could benefit from some early intervention and special attention.
The ACO version of care management will be more effective because providers, instead of payers with which patients have no personal connection, are running the show and dealing with patients. "When a patient hears from a physician versus an insurance company, you know there is a much better chance of changing the behavior," says Murphy, at Iowa Health System.
How care management is financed and organized in this new era varies a great deal, and some efforts preceded the wave of ACO formation. Murphy says Iowa Health Systems has developed "advanced medical teams" of physicians or nurse practitioners, nurses, physical and occupational therapists, and social workers that zero in on high-cost patients. Other specialists, like wound care nurses, are brought in as needed. He says that better data and analytics will make this kind of heavy-duty focus on some patients more effective than it was in the 1990s.
ACOs are not the final destination, says Michael Englehart, head of Advocate Physician Partners, which recently signed an ACO contract with a Blues affiliate. They are "the current vehicles for change."
Englehart says Advocate has 109 case managers, mostly nurses, hired specially for the organization's ACO efforts. Software identifies the complicated, high-cost patients. Physicians are often relieved, not threatened, when a case manager gets involved, he says. An early misstep was depending too much on the telephone, especially for initial contact; Englehart says Advocate's case managers now meet patients in person in the physician's office when possible.
Kurose, though, sounds a note of caution about the care management, and ACOs in general, being overly focused on unnecessary emergency room visits and hospital admissions as the pot of gold at the end of the cost-savings rainbow. At Coastal, emergency room visits and in-hospital admissions were responsible for only 21 percent of spending for the patients covered by a commercial Blue Cross & Blue Shield of Rhode Island ACO contract and just 39 percent of those covered by a Blue Cross & Blue Shield Medicare Care Advantage shared-savings contract.
No more gatekeeper
One of the principal — and most unpopular — features of managed care in the 1990s was gatekeeping by payers. One of the essential features of ACOs is that there's no gatekeeping — and that, say their enthusiasts, is one of the reasons they will be successful. Providers will need to be smarter about working with patients and guiding care to cost-effective choices — without going near poor quality or the third rail of American health care, explicit rationing. "No gatekeeping actually raises the bar for health professionals," says Salmon.
One of the essential features of ACOs is that there's no gatekeeping — and that, say their enthusiasts, is one of the reasons they will be successful.
Elliot Fisher, MD, MPH, the Dartmouth health policy expert who is credited with minting the ACO idea, says ACOs should afford physicians bragging rights: "Doctors can say 'come to a place where we have great care for you.'"
Even if explicit gatekeeping is a don't-go-there option for ACOs, payers and providers are beginning to grapple with referral patterns. For large groups with ACO contracts, if a patient gets care elsewhere — "leakage," in ACO parlance — that means loss of revenue because payment today is still largely fee for service. For ACOs of any size, the freedom of choice that traditional Medicare or a preferred provider organization policy allows could mean less control of cost and quality. Newman, at Westmed, says one of the biggest challenges for his organization in these early days of the ACO era is that patients still may choose to go outside of the ACO's network.
Kurose and others expect benefit design to increasingly influence referral patterns, perhaps to overall good effect, as long as price and quality information is transparent and readily available. Beneficiaries with high deductible plans or with ones that have tiered networks should, as time goes on, pick providers with lower costs and higher quality.
Care management will also improve, say ACO proponents, because the ACO doctors and nurses will have access to the electronic medical records of patients, in contrast to emergency room personnel starting from scratch.
Improved access at the primary care level is in every ACO playbook. The operating assumption is that longer evening and weekend hours will mean fewer patients going to the emergency room for nonemergency care. Care management will also improve, say ACO proponents, because the ACO doctors and nurses will have access to the electronic medical records of patients, in contrast to emergency room personnel starting from scratch.
Salmon was recently a patient at Prohealth, a primary care group headquartered in Farmington, Conn., that has a Cigna ACO contract. He spied a sign notifying patients about extended evening and weekend hours and was thrilled. All the talk about expanded access is becoming reality: "People are changing how they deliver care."
Another reason their fans believe that ACOs can succeed in a way that '90s-style managed care did not is the data explosion of the 2010s. "Now we have the data to better manage care," says Murphy, of Iowa Health System.
But information is one thing, and making good use of it is another. Murphy's organization and others buy analysis software to pull useful information out of patients' electronic health records. Kurose says provider organizations like his have experience dealing with utilization data from pay-for-performance programs, but understanding cost data, which includes inpatient mix, price, and utilization, is much harder.
Been there, done some of that
There is an alternate view on ACOs: that they really aren't such a big break from the past. In fact, to the extent that they are successful it may be partly because payers and providers are playing fairly on somewhat familiar turf. They come in various guises and degrees of effectiveness, but care coordination, quality measures, capitated payment schemes — there's nothing new about them for many payers and providers. "We have 20 years of experience in the accountability space," says Scott Sarran, MD, chief medical officer of government programs at Health Care Service Corp., the Chicago-based umbrella organization for the Blue Cross & Blue Shield plans in Illinois, Texas, Oklahoma, and New Mexico.
Sarran and others don't see ACOs as the be-all and end-all of efforts to fix health care costs and quality. Indeed, few assert otherwise, including Donald Berwick, who as administrator of CMS when the regulations for the Medicare ACOs were drafted has probably done more to bring ACOs into being than anyone else. Berwick wrote an editorial last year in JAMA in which he used pretty much every expression available for hedging one's bet: ACOs are a guess, a work in progress, not a panacea, one tool for improvement, one program in "a suite of new forms and environments that the nation will be testing."
"ACOs are the current vehicles of change and the biggest change that maybe we have seen in the last ten to fifteen years," says Englehart, at Advocate. "They are not the final destination."
Kurose at Coastal has a different take. His group has invested heavily in the infrastructure to support an ACO and sought both Medicare and commercial ACO contracts. The result of the large portfolio of ACO contracts is, in Kurose's words, "the penetration of the shared-savings model across the entirety of our population." The goal, he says, has been to establish one type of care, blind to a patient's insurance coverage. "Philosophically we were uncomfortable doing it any other way and, pragmatically, it is very important.
"Can you stick a toe in the water, or do you really need to be all-in to be successful?" Kurose asks, and then answers: "I could argue from our experience that this would be difficult to approach piecemeal."
What the heck is an ACO?
The term gets bandied about and used in press releases, but different people use it to mean different things. Terms for Medicare ACO contracts have been carefully spelled out, and commercial contracts have many of the same elements. But that's different from a regulatory definition of the accountable care organization itself.
One way to start undoing the semantic knot is to go to the source of the term. By most accounts, that is a December 2006 Health Affairs article titled "Creating Accountable Care Organizations: The Extended Hospital Staff," written by Elliott Fisher, MD, MPH, and colleagues at Dartmouth Medical School's Center for Evaluative Clinical Services. In a footnote to the article, Fisher credits the initial coinage to a conversation he had a month earlier with Glenn Hackbarth, chairman of the Medicare Payment Advisory Commission.
Fisher and his colleagues noted that because of physician affiliations, referral patterns, and other factors, patients tend to get their care at a particular hospital and from physicians associated with that hospital even if they are enrolled in traditional Medicare or have health insurance that gives them access to a broad network of providers. The observation is that by choice, rather than by fiat, patients tend to organize themselves into narrow networks. That means, they argued, that American health care could be organized around groups of providers that could be held responsible for care and quality. They dubbed those groups accountable care organizations.
Now, Fisher says, an ACO could be any organization with a defined population that can be held accountable for total costs, although he concedes that total cost accountability is "fuzzy around the edges," noting, for example, that the Medicare ACO doesn't include drug costs. Substantial incentives to maintain and improve quality must also be part of the ACO recipe, he says.
What this means is that ACOs are defined by what they do rather than by any particular structure or organizational type. Many provider groups and private insurers spin ACOs as a joint effort in press releases about a new contract.
It also means that you won't see ACOs being created from scratch as much as you will see existing organizations signing ACO contracts — or buying or collaborating with other providers.
The ACO tent is large enough to include unconventional providers like Walgreens. The retail pharmacy chain has worked with medical practices in Florida, New Jersey, and Texas to form ACOs that are participating in the Medicare Shared Savings plan. In this context, Walgreens is a health services company like Optum, notes Fisher. Optum is a division of UnitedHealthcare that medical practices hire so they can operate as ACOs.
Ron Weinert, vice president for health care solutions at Walgreens, says the company is co-branding materials with the practices and has licensed software that develops care plans for patients. Meanwhile, the company pharmacists are increasingly involved in the direct delivery of medical services such as immunizations and blood pressure checks. "We see ourselves as an extension of the primary care doctor," says Weinert.
---
Our most popular topics on Managedcaremag.com
---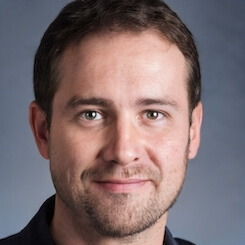 Paul Lendner ist ein praktizierender Experte im Bereich Gesundheit, Medizin und Fitness. Er schreibt bereits seit über 5 Jahren für das Managed Care Mag. Mit seinen Artikeln, die einen einzigartigen Expertenstatus nachweisen, liefert er unseren Lesern nicht nur Mehrwert, sondern auch Hilfestellung bei ihren Problemen.