Opinions differ on how much and how quickly its role will change, but surely pharmacy can be important in reducing big-ticket episodes of care
Many factors are involved, not the least of which is the loss of patent protection for blockbusters like Lipitor and Plavix, but recently pharmacy management has been one of managed care's success stories. Two reports last year, one from Express Scripts and the other from IMS Health, said spending on traditional medications (specialized pharmacy is a whole different story) didn't just grow more slowly in 2012. Mirabile dictu — spending actually decreased! With that kind of tailwind, formularies and tiered pricing aren't going to go away.
Meanwhile, these are early days for accountable care organizations (ACOs), and the uncertainty quotient is high for just about everything to do with them. The Centers for Medicare & Medicaid Services (CMS) is still test-driving its Medicare versions and, for now, the Medicare ACOs leave the Part D plans and the prescription drug plans that sell them intact. In the commercial market, insurers are moving cautiously with gradual rollouts and pilot projects.
Will change be slight?
If you look now for ACO-driven changes to pharmacy benefit management for payers, providers, or their customers, you will have a hard time finding them. Pharmacy benefits are a tangential concern for ACOs at this point because of their focus on medical spending, says Daniel Lyons, medical director of the ACO organized by AtlantiCare Regional Medical Center in Atlantic City, N.J. Greg Low, RPh, PhD, a pharmacist for the Massachusetts General Physicians Organization in Boston, says the formation of the Partners Healthcare ACO, which includes the physicians organization, has meant "just a broadening out of the scale" of the organization's cost and quality efforts. "For us, it is not really a huge change," he says.
Similar theme
His organization of more than 2,000 physicians has had commercial risk-sharing going back more than five years, says Low, so many of the systems and structures for dealing with pharmacy use are already in place.
Joseph Manganelli, PharmD, pharmacy director for Montefiore Medical Center's ACO, sounds a similar theme. From his standpoint, participating in CMS's Pioneer ACO program has meant using the same toolkit and staff developed under prior risk-sharing contracts. The one notable difference, he says, is that ACO beneficiaries are free to get care outside of the medical center's network if they wish. Managing those patients means "getting a little more creative" — for example, using phone and fax for communication instead of relying on the network electronic health record as a source of patient information.
Maybe this is how it's going to go with ACOs and pharmacy benefit management: status quo with a soupçon of change. But not everyone sees it that way, and a lot hinges on whether the management (and risk) of medical and pharmacy spending remains separate.
"That is an unsustainable model," says Robert Da Silva, MS, a pharmacy director at Banner Health, a Phoenix-based chain of 24 hospitals that has been one of the most successful participants in Medicare's Pioneer ACO programs. "You can't keep the two risk buckets separate, because it creates perverse incentives. Sooner or later, with the ACO contracts — at least the commercial ones — we are going to see those risk buckets combine into one."
Copayments for brands? "It's like worrying about the water bill when you need the water to put out the fire that's burning down your house," says Robert Da Silva.
ACOs won't be able to ignore pharmacy benefit management for very long, argues Edith Rosato, CEO of the Academy of Managed Care Pharmacy. "We are in a period of flux and change, but every ACO is going to have to start thinking about pharmacy benefits," she says.
Effect on outcomes
If pharmacy benefit management does wind up more fully in the hands of ACOs, the motivations for it will differ from pharmacy management under the standard managed care arrangement, says Richard Stefanacci, DO, associate professor of health policy and public health at the University of the Sciences in Philadelphia: "The preferred agent is not going to be chosen because of the drug's direct cost, but its effect on the outcomes that ACOs are held accountable for."
If ACOs work as hoped, medication management will become a means to an end because, as many experts point out, getting patients to take medication in the way that's intended can mean avoiding big-ticket items such as hospital admissions.
Of course, ACOs still have some incentive to control drug costs if a shared savings contract extends to pharmacy spending. But if ACOs work as hoped, medication management will become a means to an end because, as Stefanacci and others point out, getting patients to take medications in the way that's intended can mean avoiding big-ticket items like hospital admissions and emergency department visits that contribute heavily to medical spending.
Simple math
The math is simple: Just one unnecessary complication from diabetes or one readmission because of pulmonary edema from poorly controlled congestive heart failure is going to cost a lot more than any savings realized from medication management.
Of course, there's nothing new about that math, but ACO contracts add two important new factors: First, they put provider organizations on the hook for it and, second, quality measures and shared savings amplify its effects, so substantial sums are at stake.
Pilot
Banner Health is conducting a pilot project with chronic obstructive pulmonary disease (COPD) medications to test whether the "pound-wise" rather than "penny-wise" mode of medication management that ACOs are supposed to engender does, in fact, work out that way. COPD medications are expensive brand-name drugs, so some patients take fewer doses than the prescription calls for to save money, says Da Silva.
The motivation was even greater when they feared falling into the now-partially closed "doughnut hole" of the Part D plans that meant paying full cost when spending on medications reached a certain amount. In some cases, the self-rationing leads to complications from COPD, even hospitalizations, so charging copayments for brands is probably counterproductive, says Da Silva.
"It's like worrying about the water bill when you need the water to put out the fire that's burning down your house," he says.
In the pilot project, Banner will charge generic instead of brand copayments for COPD medications in the hope that people will use the medications faithfully. The pilot is for patients in the organization's Medicare Advantage plan, not beneficiaries attributed to the Banner ACO, because for now the ACO beneficiaries still have their Part D plans.
Powers of persuasion
ACOs may eventually put a different spin on how pharmacy benefits are managed that will go beyond formularies and tiered pricing. A Cigna pilot project provides one example of how it might work. "Embedded nurse coordinators" are an important part of the Bloomfield, Conn., company's ACO program, which now consists of "collaborative care agreements" with about 75 provider organizations. The nurses are employed by Cigna but work at the providers.
Embeded nurse coordinators are key to a push by Cigna to encourage use of generics, says Jon Maesner, PharmD, the insurer's chief pharmacy officer.
Jon Maesner, PharmD, Cigna's chief pharmacy officer, says the company has been running a pilot project in five practices that involves having the embedded nurse coordinators identify patients who could switch to either a generic drug or a preferred brand-name drug, and then advising their doctors about it. Sounds pretty basic, but Maesner says patients are making those changes 5 to 10 times more often in this pilot project than they do otherwise.
Motivated to practice
He offers several possible explanations. First, the ACO financial incentives are, in fact, working the way they are supposed to, so physicians are motivated to practice in a way that takes cost into account. "You are beginning to see a natural alignment on affordability," Maesner says.
Second, Cigna is providing doctors with cost-saving information that's specific to individual patients, so doctors can tell patients how much they could be saving. That positions the provider, instead of the insurer, as the bearer of good news about saving money. Whether there might be some resistance from doctors or patients if Cigna were to scale this up has yet to be seen.
Third, the embedded nurse coordinators are right there in the provider organizations, "quarterbacking" the pharmacy benefit — they're not working off-site by phone, fax, or e-mail.
Formularies
There are no "embeds" at the Massachusetts General Physicians Organization, but the softer powers of persuasion are also being used there to influence prescribing, according to Low, who is the lone pharmacist in a group of 30 employees devoted to measuring and managing clinical care. The organization doesn't have any say over formularies, Low notes, and he doesn't see a reason for changing that soon.
The insurer's formularies are fairly predictable, and there haven't been any glaring problems: "We don't have weird cases where there is a really expensive drug that is in the first tier that winds up increasing our pharmacy spend just because an insurer gets a rebate." So rather than lean on formularies, the organization has developed internal guidelines to influence prescribing. Avoiding complications and hospitalizations is the motivation.
Low says Partners has been careful not to take a heavy-handed approach to risk and rewards for individual physicians. "We don't want any physician thinking, 'I am going to be paid differently based on how I treat this patient,'" he says. If follow-up with a physician is necessary because his or her prescribing patterns are outside the norm, Low says it's more effective because it's coming from within the organization. Faxes or e-mails from insurers, on the other hand, tend to get ignored.
If there is a continual or major problem, "We reach out to the division chief to bring another person into the conversation," says Low. "We're likely to ask, 'Would you help us understand what is going on with this physician and how we can help?"
Jockeying for position
One worry about ACOs is that they will accelerate the consolidation of health care into larger and larger organizations and, in the process, hasten the demise of competition on price, quality, or both — and possibly undo any progress on those fronts. If the incentives are strong enough and the fence around Part D gives way, pharmacy management and spending could become part of that consolidation.
Da Silva says Banner, partly as a result of its ACO, has plans for building about a dozen ambulatory pharmacies in its hospitals and clinics. With about $200 million in hospital pharmacy spending under its control and potentially about that much in ambulatory pharmacy spending, Banner would have ample clout to negotiate good prices with suppliers. "That's almost half a billion dollars in throw-weight," says Da Silva.
Medication management
But there's lots of jockeying for position going on. It's not going to be as simple as a few ACO-fueled health systems taking over. Pharmacy chains, large and small, are asserting themselves as extensions of the health care system — and are better situated than other parts of it to manage medications and improve adherence.
CVS has its Minute Clinics, and Walgreens has teamed up with physician groups in New Jersey, Florida, and Texas to form ACOs. Thrifty White Pharmacy, an employee-owned chain of pharmacies in the upper Midwest, is providing medication management services to a patient-centered medical home project launched by Blue Cross Blue Shield of North Dakota that could potentially provide care to 150,000 of the state's residents. The National Association of Chain Drug Stores has given North Dakota State University a grant to evaluate the project.
Building on success
Justin Heiser, PharmD, a senior vice president for pharmacy operations at Thrifty, says the company is hoping to build on its success with getting pharmacists more involved in advising customers and with "medical synchronization," which improves adherence by arranging refill schedules so people can pick up all their medications on the same day. "We want to cement our position in these new models of care, including ACOs," says Heiser.
"We want to cement our position in these new models of care, including ACOs," says Justin Heiser, PharmD, a senior vice president at the Thrifty White Pharmacy chain.
Pharmacy benefit management companies are also eyeing ACOs, looking for ways that they might fit in. David Calabrese, RPh, MHP, the chief pharmacy officer for Catamaran, the pharmacy benefit manager, says his company doesn't currently have contracts with ACOs but is gearing up for doing business with them.
ACO strategy
Catamaran's clinical leadership is mapping an ACO strategy, and the company has developed programs that should appeal to ACOs, such as one that quickly alerts providers if patients fall out of adherence after they have been discharged from the hospital. Catamaran's existing business with the health plans that pay the bills shouldn't be an impediment to working with ACOs that provide the care, says Calabrese.
Catamaran, a large pharmacy benefit manager, wants to do business with ACOs, says David Calabrese, chief pharmacy officer. It might go even further.
In fact, quite the opposite: "It's in both of their best interests for us to work both sides of the table" if the goal is reducing costs — sharing in the savings, while maintaining quality. "I don't see any reason why someone would see that as a conflict," says Calabrese.
Contracts will vary
The services that Catamaran provides will vary from contract to contract and will depend on the needs of the ACO. Calabrese touted his company's data warehousing and analytics capabilities, which have been built out recently so they can handle medical claims and lab data if need be. If data collection is the kingdom, Calabrese makes it seem that Catamaran could hold the keys. "Much of the success of an ACO is going to depend on its ability to manage data, utilize data, and translate data into useful information that is going to help it achieve success," he says.
Might Catamaran jump into the ACO game itself? Calabrese leaves the door wide open. "I don't know if we are at the point today where we are looking to take on that risk," he says. "Would we entertain a partnership with an ACO that is well established and has demonstrated value in managing quality and cost on the medical side? I think we certainly would.
"Have we been approached to do that? We have not."
Peter Wehrwein is a frequent contributor to Managed Care.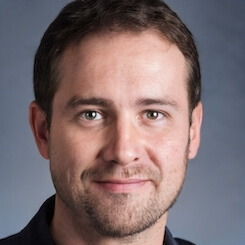 Paul Lendner ist ein praktizierender Experte im Bereich Gesundheit, Medizin und Fitness. Er schreibt bereits seit über 5 Jahren für das Managed Care Mag. Mit seinen Artikeln, die einen einzigartigen Expertenstatus nachweisen, liefert er unseren Lesern nicht nur Mehrwert, sondern auch Hilfestellung bei ihren Problemen.