CAR-T treatments are all the rage and showing some remarkable results. But the high price, along with the lack of long-term results, quiets the optimism.
Navneet Majhail, MD, seldom sees medical developments as game changing. After all, medical progress tends to be a game of inching forward, not rewriting the rules.
But the director of the Cleveland Clinic's blood and marrow transplant program is making an exception for CAR-T. Majhail's caution and aversion to rah-rah is on display when he describes CAR-T rather dryly as "a unique, highly innovative therapy that reprograms the body's immune system." By doing so, he says, it provides "an option for treatment for patients who would not have meaningful therapies." But the enthusiasm comes through when he talks about one of his patients, a woman in her 30s with non-Hodgkin's lymphoma. Conventional chemotherapy and a stem cell transplant had failed to reduce a mass in her abdomen. CAR-T treatment was a different story. Six weeks later, the mass had vanished.
That's the buzz.
The buzzkill is the price, as well as the lack of long-term results. The two CAR-T therapies approved for certain blood cancers have price tags of $475,000 and $373,000—and those prices don't include other costs for services that are integral to the treatments, such as harvesting a patient's T cells. Moreover, patients typically have a lengthy hospital stay after treatment. Serious side effects can land patients treated with CAR-T therapies in the ICU for days.
"We're still learning why it works and why not," says Navneet Majhail, MD, of the Cleveland Clinic, about CAR-T therapy.
When you add it all up, a CAR-T treatment costs, on average, about $1 million, says Mara Bloom, executive director of Massachusetts General Hospital's Cancer Center. Hospitals are providing CAR-T because "this is the right thing to do by the patient," she says. (Favorable publicity and staying ahead in the medical arms race may also be factors.) Currently, the costs often outpace insurer payments, so CAR-T treatment can leave hospitals hundreds of thousands of dollars in the red. But, as with other innovative treatments, hospitals are hoping "reimbursement will catch up," notes Bloom.
Perhaps it will. CMS, for example, is taking steps to set a national policy for coverage, although it has strings attached that some doctors and hospitals find objectionable. Among those strings are a requirement to monitor patients for two years after treatment with an eye toward assessing which types of patients would benefit most from CAR-T.
Meanwhile, clinical trials are underway to determine if CAR-T could prove effective for other cancers, including some of the most common ones, such as breast cancer. Million-dollar price tags have lost their shock value, partly because what actually gets paid can be far less. But it's hard to imagine even the spendthrift American health care system being able to afford CAR-T at its current price levels if it becomes a routine treatment for common types of cancer.
Technologies like CAR-T drop in price as they become more widespread, say optimists. CAR-T technology could mean a day of reckoning for heedless American health care expenditure, counter the pessimists.
Some firsts
There's no denying the amazing ingenuity of CAR-T. A dose is produced by harvesting a patient's T cells and then sending them to a manufacturing center where they are genetically engineered to include a gene that targets and kills the specific cancer cells. The relative handful of genetically modified T cells is multiplied many times over so millions are shipped back to the hospital, where they are infused back into the patient to home in on cancer cells and kill them off.
"We're entering a new frontier in medical innovation with the ability to reprogram a patient's own cells to attack a deadly cancer," former FDA Commissioner Scott Gottlieb gushed in a press release in August 2017, when the agency approved the first CAR-T agent, Novartis's Kymriah (tisagenlecleucel). Kymriah was approved as a treatment for refractory or relapsed B-cell precursor acute lymphoblastic leukemia in patients younger than 25.
Still ascendant
Some consider Kymriah the first FDA-approved manifestation of precision medicine. "This truly is personalized medicine," says Bloom. The FDA also anointed Kymriah the first gene therapy, although there's some disagreement about what should be considered gene therapy. Even by today's standards, the $475,000 price tag was staggering. Two months after giving Kymriah the go ahead, the FDA approved a second CAR-T therapy, Yescarta (axicabtagene ciloleucel) as a treatment for relapsed or refractory large B-cell lymphoma in adults. The $373,000 price tag was a bit less than Kymriah's but in the same league.
Anyone who has witnessed the advent of a new or semi-new cancer treatment is familiar with the flight of hope and hype, followed by the fall back down to earth. By and large, CAR-T is still on the ascendant side of the narrative. For example, in a presentation at the American Society of Hematology's annual meeting in December 2018, physicians from the Children's Hospital of Philadelphia reported an 82% remission rate within three months of an infusion with Kymriah in children and young adults being treated for acute lymphoblastic leukemia. "To see this 82% remission rate in our patients is beyond what I ever imagined when we treated our first patient in 2012," Stephan Grupp, MD, director of the cancer immunotherapy at the children's hospital, said in a press release issued by the hospital. The Philadelphia physicians also reported a 62% relapse-free survival rate at 24 months.
At the same conference, Gilead announced that almost 40% of lymphoma patients treated with its CAR-T therapy, Yescarta, were responding at least two years after treatment.
But the collective payer brow is furrowed. "These therapies, while innovative, do not have the long-term evidence to confirm they are a lifetime cure," said Kristine Grow, a senior communications official for America's Health Insurance Plans (AHIP), the health insurers' trade group, in an email. "Many of these gene therapies have not yet effectively demonstrated long-term safety or duration of effect." Insurers are reviewing CAR-T therapies on a case-by-case basis, wrote Grow, and keeping an eye on FDA safety notices and new clinical findings.
Bloom at Mass General says that private insurers were receptive after the FDA approved Kymriah and Yescarta: "There was an understanding that this was something of high value to patients."
At Mass General, coverage of CAR-T has been approved on a case-by-case basis, with only a few denials, she says. As the hospital has treated more patients, the approval process has become more streamlined. In the 2018 fiscal year, which ran from October 2017 to October 2018, the hospital performed CAR-T "standard of care" treatments for 21 patients, (along with 50 patients who were treated in clinical trials). Bloom says Mass General officials expect to treat about 40 patients with CAR-T each year, in addition to patients in clinical trials. As Mass Gen negotiates new contracts with private insurers, Bloom hopes to move to bundled arrangements for CAR-T and other standardized agreements.
Long hospital stays are common
As is so often the case with new treatments and technology, the future of CAR-T—at least during the next few years—will be shaped to a large extent by Medicare coverage. "Even though it's gotten significantly better, it's still terrible," says Gary Goldstein, business manager of the blood and marrow transplant program at Stanford Health Care, part of Stanford University. A CMS decision that took effect in October puts inpatient reimbursement for the CAR-T product at a maximum of $186,500, according to Goldstein. That doesn't include hospitalization and other costs. However, for outpatient care, CMS said last spring it would reimburse hospitals about $400,000 for Yescarta, and about $500,000 for Kymriah treatments.
Goldstein says CMS has never explained the difference in reimbursement levels for inpatient and outpatient CAR-T therapy: "It's especially troubling because most CAR-T treatments take place in the inpatient setting." Because of CAR-T's toxicity, it's sometimes not safe or practical to deliver the therapy on an outpatient basis, Goldstein says.
A review of costs by Vizient, the health care consulting company, found that adult patients who receive CAR-T have a median hospital stay of 15 days, at a median cost of more than $85,000. For patients under the age of 25, the median hospital stay is 19 days, with a median total cost of more than $242,000.
In February 2019, CMS proposed a nationwide policy for Medicare coverage for CAR-T, rather than leaving it up to the decision of local Medicare administrative contractors. Under the proposed policy, for patients to be covered they would have to be enrolled in a CMS-approved registry or clinical study, with patients monitored for at least two years following treatment. CMS argues that the registry and trials would give CMS the data it needs to determine which patients benefit from CAR-T and would influence future coverage decisions. A final decision on nationwide coverage is expected this month. UnitedHealthcare had requested the national coverage decision.
The American Society for Blood and Marrow Transplantation has some qualms about the coverage decision. Majhail, at the Cleveland Clinic and the society's president, says the proposed requirement that patients be part of a registry or a clinical trial, with no funding provided to help cover the costs that would be incurred, would be "onerous" and duplicative. He says hospitals already provide detailed information to the Center for International Blood and Marrow Transplant Research (CIBMTR). The center is a research collaboration between the National Marrow Donor Program/Be the Match and the Medical College of Wisconsin. The center works to improve the treatment, survival, and quality of life for transplant patients. An international network of transplant centers submit patient data, and CIBMTR has been collecting data on the outcomes of hematopoietic cell (stem cell) transplantation for more than 45 years. Last year, CIBMTR reached agreements with both CAR-T makers to collect long-term safety and efficacy data from patients.
Humana's experience
Despite all the promise of CAR-T, there's still much to be done to determine its success as a long-term treatment, as well as to determine if it can become financially viable. Experts hope research will identify the patients who will benefit the most—and also find ways to reduce complications, Majhail says. "We're still learning why it works and why not."
Humana's letter to CMS outlining its clients' experiences with CAR-T shows that the learning curve remains steep. Of the 11 Humana Medicare beneficiaries who had received CAR-T treatment between December 2017 and December 2018, two did not survive 30 days after the infusion, while four didn't survive one year. Of the other five, the company only had claims data on one patient, who was still alive after more than six months.
If CAR-T was administered sooner after diagnosis, patients might not be as ill and it could save money in terms of patients not having to go through other treatments that ultimately fail, such as chemotherapy or stem cell transplants. "That could greatly offset its costs and ultimately be a cost savings to society," Goldstein says.
CAR-T proponents welcome the CMS coverage, of course, but the interplay between coverage and medical advances can be awkward. Goldstein is concerned that CMS will approve CAR-T reimbursement for particular types of cancers, but then researchers will discover that it works for other types of cancers that aren't covered by CMS.
Off the shelf would be cheaper
One possible scenario is that the price of CAR-T will fall so the coverage issues become less problematic. Maria Whitman, managing principal with the pharmaceutical consultancy ZS Associates, says savings could come from more standardized manufacturing processes. Currently it takes between one and four weeks from the time T cells are collected until the genetically engineered versions are infused back into the patient. Vulnerable patients have to get through that period while the tailor-made therapy gets made. Whitman says researchers are looking at whether CAR-T may become an off-the-shelf product, manufactured from the stem cells of healthy donors, so patients could be treated much more quickly.
More manufacturers are looking to enter the CAR-T market. "I think when we see more competition in the marketplace, [price] will go down," says Goldstein. Entering the market might become even more appealing if it is used to treat a wider range of cancers. Experts say CAR-T may next be approved by the FDA for treatment of multiple myeloma. Clinical trials are underway to gauge its effectiveness fighting solid tumors, such as breast cancer and prostate cancer. It is already showing promise as a treatment for glioblastoma.
On the other hand, success fighting these other types of cancers could push up demand. The skyhigh prices might even go higher. "From a society perspective we don't condone the high cost," says Majhail. "This is just not sustainable."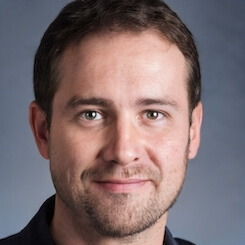 Paul Lendner ist ein praktizierender Experte im Bereich Gesundheit, Medizin und Fitness. Er schreibt bereits seit über 5 Jahren für das Managed Care Mag. Mit seinen Artikeln, die einen einzigartigen Expertenstatus nachweisen, liefert er unseren Lesern nicht nur Mehrwert, sondern auch Hilfestellung bei ihren Problemen.