Risk doesn't faze companies as much as rising premiums, and stop-loss offers some financial protection from the outliers.
Stacie Gilles, human resources director for a 120-employee manufacturing company in Evansville, Ind., has been hearing for years that the runaway train of health insurance premiums was slowing. But her company had experienced no such relief, seeing their insurance bill go up by double digits each year, in part because of a few employees with serious and expensive health problems.
Gilles was casting about for new options in early 2018 and figured that having better information about the claims and pharmaceutical usage of her employees at PIA Automation, which makes robots for factories, was the place to start. She contacted Derek Winn, a local broker who helped her with the data project. He also encouraged her to consider self-funding.
Initially the idea seemed far-fetched and ill-advised. Leaving the security blanket of a fully insured health plan and putting PIA Automation's cash reserves at risk to pay claims out of its own pocket is something only very large companies did. Indeed, 91% of companies with more than 5,000 employees self-insure, while just half of those between 200 and 1,000 employees do; the number is even lower for those under 200, hovering between 13% and 19%.
But Winn told her the environment has changed around self-insurance. Smaller employers, even those under 50 workers, are taking the plunge, seeking to take control of their health care costs by paying them directly rather than handing the risk to an insurer. Winn argues that employers can save a bundle by taking a multi-year view, staying calm during high-cost years, and buying stop-loss coverage.
"Employers are the single largest vested party in trying to fix health care," says broker Derek Winn. "They have the most to gain and lose."
"What kind of control do you have over your plan?" he asks. "That's why an employer with 75 employees might consider being self-insured. They can be more intentional about how they design their plan, what they cover, how they help their members navigate providers."
That sounded good to Gilles's company, which has seen premiums march upward by 20%–30% year after year. She had to explain the increases not just to her bosses but also to corporate owners in Germany, who needed explanations about rising costs in U.S. health premiums and a primer on this country's odd-duck employer-based health care coverage; in Germany, employers pay a set percentage of employees' health coverage (half), so negotiating with insurers is a foreign concept.
With help from Winn, PIA chose a claims administrator, a leased provider network, and two prescription vendors that are attacking the cost problem. It's been about a year and so far, so good. "You take a leap of faith, buy the stop-loss, and hope the plan you implement works the way it's supposed to," Gilles says. The cost of the new arrangement is under double digits for the first time in four years. "We are very pleased. That has been very good news."
Level funding another option
Winn may also steer clients interested in less risk exposure to an option called level funding, which bundles self-insurance services and stop-loss coverage. It is called level funding because the employer pays a set amount, usually monthly, to an insurance company or a third-party administrator. That money pays for claims and the stop-loss insurance premium. The stop-loss coverage often kicks in at a low level, so level funding is sometimes called partial self-insurance because the stop-loss policy means the insurer is still taking on plenty of risk. The plans are crafted so they meet the federal definition of self-insurance under federal ERISA law.
"Health care costs continue to make up the third or fourth highest line item on the [profit and loss statement]," says broker Jeff Griffin.
Self-insurance has become increasingly attractive to small and midsize employers, according to brokers and based on what they're seeing and hearing anecdotally among clients in the marketplace. "It's definitely the main talking point we see across the board," says Jeff Griffin, an Arizona insurance broker. "Health care costs continue to make up the third or fourth highest line item on the P&L. They're all looking for ways to manage that expense."
"I've seen more interest in the past couple of years," says Idaho broker Scott Leavitt, a former president of the National Association of Health Underwriters. "People like to have options [with plan design], like to feel like they're in control." In his market, Leavitt isn't seeing level-funding options from the big insurers but from lower-tier national players that need to be more creative to get attention.
He's seeing smaller employers considering a self-funded option. "In the past, if an employer had more than 100 employees they might think about self-­funding," he says. "That's gone down to 50, and now even under 50."
Several factors are at work. Group health insurance got more expensive when the ACA mandated essential health benefits and no-cost preventive care. Some small companies dropped coverage altogether, but now they are coming back into the fold as the employment market has tightened up. Starting fresh, they have a chance to consider self-insurance.
Self-funding is also a little less risky because better stop-loss options are available, Leavitt says.
The Kaiser Family Foundation's annual Employer Health Benefits survey found that 13% of employers with fewer than 200 workers self-insured in 2018. But the share is actually higher, as 6% with level-funding arrangements misidentified themselves as fully insured. That brings the actual self-funding total among smaller companies to 19%.
The Employee Benefit Research Institute also found the trend increasing when it examined self-funding in 2016, finding the percent of small employers choosing a self-insured option growing from 13.3% in 2013 to 17.4% in 2016.
The decision to self-insure is all about examining the company's employees and what potential health risks they may have. "A 75-employee company might self-insure if they're a group of yoga instructors," says Winn. "But another of 750 employees who are truckers may not choose it."
Total dollar figure
A big advantage to stepping away from traditional coverage, the brokers say, is gaining access to more data about claims. A traditional fully insured firm gets a total dollar figure for claims at the end of the year—and that's about it, Winn says. "You don't know where [claims] are coming from, what conditions are driving them, how to fix the problem, how to educate members about using urgent care or direct primary care," Winn says. "The carrier owns the risk and the data in a fully-insured plan."
But move to level funding or self-funding and it's a different story, he says. "You'll know the top 10 facilities or doctors, pharmaceutical drugs and a claim breakdown month by month," Winn says.
Griffin agrees. "The nice thing about a level-funded plan is it gets you visibility on what your claim data is doing," even down to a 25-employee level, he said.
By going it alone, a company can see nearly everything about what it's spending, except at the individual employee level. HIPAA privacy rules (and common sense) dictate that a company's HR department and other leaders who make financial choices about health coverage should not know the details of their employees' medical problems. "You don't get to that level of detail that it's Bob Smith who has myeloma," says Griffin. "Though with these smaller groups, when a large claim does show up there is a possibility that others [within the company] know what's going on. You have to be very cognizant to protect that anonymity."
Employers need help to work through these issues when going out on their own, so insurance brokers are finding that their jobs involve more consulting than sales. To guide a client into self-funding, they need to provide advice on a wide variety of insurance topics, from evaluating the risk of their insured pool to making sense of new pharmacy benefit schemes such as rebates. "The job has dramatically changed in the last 10 to 15 years," Griffin says. "I have to have a lot of expertise in a lot of areas, and it's constantly evolving."
Company executives considering self-insurance need to get past their fear that an expensive hospitalization or two will be a financial catastrophe. That's what stop-loss insurance is for, says Griffin—to cover outlier events with bills of $80,000 to $100,000 or more. "Once you get them through that and help them understand the mechanics of the whole operation you see them get a lot more comfortable," says Griffin.
From there, it's a matter of comparing the cost of insurance with the cost of paying their employees' medical bills over multiple years. "Generally speaking, when these programs are set up correctly, one out of every five years you have a catastrophic year. Those other four years you should see a fairly substantial upside," says Griffin.
Managing the ups and downs is part of Gilles's job in working with the finance people at PIA Automation and with the corporate offices of the owners overseas. "You may have a good month and get excited" and then things take a more expensive turn, she observes. "It's a financial roller coaster."
The company's finance leadership found the new arrangement challenging as claims ebbed and flowed as they were processed and paid, Gilles said. "You could have a month where you have $2,000 or another month $200,000."
But looking back over the first year of the program, Gilles finds that PIA Auto­mation has saved enough money on premiums by self-insuring that it could easily cover another HR person to manage self-funding if need be. So far, that hasn't been necessary. Gilles says self-funding takes more of her time and effort than buying coverage, but it's manageable.
There are limits, given that self-insured and level-funded firms often use the provider networks organized by big insurers. Walmart is a cautionary tale here. According to the Wall Street Journal, a few years ago when the retailer wanted to cut the bottom 5% of doctors (rated on quality measures) out of its network, its insurers said contracts with certain providers didn't allow filtering out specific doctors and hospitals.
Sophisticated smaller employers
Griffin also sees plan design as something smaller employers are taking more control of. "You see folks going that next direction. It's kind of an evolutionary piece going down the road."
Winn hopes sophisticated smaller employers will gain more access to tools that let them help their employees choose high-quality, high-value providers. "We want employers, who are actually footing the bill for the majority of health care expenses, to figure out how this is going to happen," Winn says. "Employers are the single largest vested party in trying to fix health care. They have the most to gain and lose."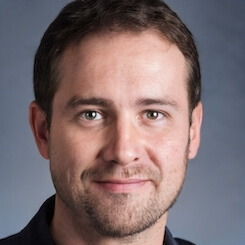 Paul Lendner ist ein praktizierender Experte im Bereich Gesundheit, Medizin und Fitness. Er schreibt bereits seit über 5 Jahren für das Managed Care Mag. Mit seinen Artikeln, die einen einzigartigen Expertenstatus nachweisen, liefert er unseren Lesern nicht nur Mehrwert, sondern auch Hilfestellung bei ihren Problemen.