The insurer's CEO explains the company's approach to growth, how a team-based system nurtures better care, and why he thinks Medicare for all might not work.
We interviewed Marc Harrison, MD, shortly after he became CEO and president of Intermountain Healthcare in Salt Lake City. Now, three years later, we thought it would be a good time to check back in. Inter mountain's balance sheet is looking strong. It reported $7.7 billion in revenues in 2018 and $598 million in net income. Under Harrison's leadership, Intermountain has launched a new company, Castell, that will sell value-based tech and other services and helped found Civica Rx, a new generics drug company created to address the drug shortages. Harrison told us that Intermountain is emphasizing wellness and team-based care; a hospital it is currently building is half the size of what an old-style hospital would have been. Medicare for all? He's not a fan, although Harrison favors coverage for all. In 2018, Harrison was ranked second on Modern Healthcare's 50 most influential physician executives.
When I interviewed you several years ago when you were brand new in the CEO position at Inter­mountain, I asked you whether the goal was to become the Cleveland ClinicHarrison was in a senior position at the Cleveland Clinic before becoming Intermountain CEO. of the American West, and your answer was no, we want to become the Intermountain Healthcare of the World. What have you done to realize this vision?
I think we really understand exactly who we are and who we are meant to be, and we believe the coordinated care that we deliver and our attention to the value equation—quality divided by cost—is driving enormous change in the industry.
We're spending a lot of time thinking about health care affordability and how to put people in the least-restrictive, least-expensive environment possible to achieve optimal outcomes. In order to do that, we've completely reorganized ourselves around two basic premises. One, we are in the business of keeping people well. Second, how do we take care of them when they are sick in a way that is of the highest quality and the lowest possible cost? I think we've been rewarded with some pretty great results that are supported by a number of projects that are very innovative.
In terms of growth, in addition to adding an additional 15 affiliate hospitals via telehealth in another five Western states, we've just acquired Healthcare Partners Nevada, which has about 350 doctors, 55 clinics, about 350,000 lives in Las Vegas. They're dedicated to the population health and value model. So, our desire to create a regional movement around value is just beginning.
Does this mean that you've adopted an ACO model, or are you delivering this value through some other structure?
There is an ACO in Vegas, and we have one here in Utah.
However, a majority of our work is really in other sorts of risk-based contracts. I think probably the innovation that we are particularly excited about learning from our new colleagues in Las Vegas is the work they've done around team-based care. We are using this—whether you want to call it an Oak Street-, ChenMed-, or Iora Health-style model—they have about 45,000 patients in that approach in Vegas. We currently have about 25,000 in that model here in Utah, which by Christmastime will be up to 50,000 members. Then, by next summer, we'll have 100,000 members in Utah.
What are the two or three core attributes of that model?
There are a couple levers. One is being proactive, not reactive. So a tenet of this style of care is to try and identify every day, for every team, which patient should be seen based on what the team thinks is going on with them. So, not letting anyone get to the point of decompensation but seeing them proactively. I think a complementary feature of that is how do you use people who are practicing at the top of their licenses to keep track of people and to make those interventions. [That means having] care coordinators, care navigators, nurses, as well as mid-level providers as extenders.
Is the incentive for the provider the fairly typical shared risk, upside and downside, with some sort of benchmark? Is the financial structure the one that we're all familiar with now or is there something you're doing that is novel?
We make it sound so easy, but it's really not, right?
It's actually largely a salaried model for these folks with some at risk, particularly around access, safety, quality, and satisfaction, and less so at this point around per member per month. We may add that in over the next year or two, but we find that we're getting absolutely terrific results just by making things transparent to the clinicians and also making them whole, economically, regardless of the volume that they're seeing. It encourages them to use the other teammates to the highest and best purposes they have.
If you are funding efforts to promote wellness, does that mean you anticipate, say, over the next five years that you'll have fewer inpatient hospital beds in the Intermountain system?
That would be a logical assumption. We're very fortunate that if you take the markets that we're in, we are among the fastest-growing states. And, by the way, the Healthcare Partners Nevada, we have no hospital beds there. We intentionally chose an asset-light approach with no bricks and mortar on the hospital bed side. We are good to go there.
Here in Utah, we're actually having enough growth that we think that even as we aggressively keep people out of the hospital, there will be plenty of business to do.
"We're spending a lot of time think-ing about health care affordability and how to put people in the least-restrictive, least-expensive environment possible."
What is the relationship of what we've been talking about to the start-up that you announced last month: Castell—and why is it called Castell?
I don't know. People smarter than I do the branding.
The idea for Castell is that you're able to take affiliated, not-employed clinicians, and align them to allow them to take risk along with the system. In addition to doing risk-based contracting, it will provide services to relatively small practices that may not be able to afford, let's say, care management, or a tech stack that really supports population health. It provides some sort of back office and stabilization functions, as well as contracting and access to quality results.
In essence, it takes our ability to take risk and opens that to thousands more clinicians, locally, regionally, and nationally.
Changing the subject to Civica Rx, which I believe Intermountain has played a lead role in founding. So has Civica starting making drugs and supplying them to Intermountain yet?
It isn't just Intermountain, as you know. There are 900 hospitals signed up at this point in time.
The first two drugs are daptomycin and vancomycin. They are being manufactured, I believe, in Norway. These drugs should be available in the next month or two, and there will be a total of 14 drugs this year.
Is the idea behind Civica to lower prices, or deal with drug shortages?
Primarily to deal with drug shortages, with a secondary benefit of the economics.
I read somewhere that you have a $1.2 billion con­struction program over the next five years. Will that money be spent on clinics or are you adding inpatient beds?
At this point in time, there's only one construction project, and it's certainly nowhere near $1.2 billion. Most of that was probably just finishing up projects that had already been started when I got here.
We're building a hospital in a town called Spanish Fork, which is south of Salt Lake and south of Provo, where Brigham Young University is. Interestingly, we've scoped the hospital to be about half the size we historically would build a hospital at, recognizing that things are going to happen on the outpatient side of the equation.
We're actually programming that hospital in a very different kind of way to include resources that are important to keep communities well, as opposed to just taking care of people when they're sick. So, we're using this as an opportunity to try and understand what a hospital in the future should look like.
What do you mean by that?
It may be things like access to government programs—offices so that people can get their services right there. It could be a test kitchen where people learn to cook healthy foods. It could include a community garden so fresh fruits and vegetables are available. It could have a live-well center where we teach people to exercise and keep themselves healthy. Any or all of the above. The majority of the operating rooms are set up as outpatient ORs, so we can provide things at lower cost. Those are the sorts of innovations we'll see there.
Hospitals have been criticized for lack of price trans­parency. Have you done anything at Intermountain to make pricing more transparent?
If you go on the SelectHealth [Intermountain's insurance arm] website, we have a very good cost predictor for patients, and it's getting more and more traction. I think we've been a leader on that front. And generally speaking, Intermountain would be very much pro price transparency. We've worked extraordinarily hard on our cost basis, and we believe that we would show up very well. Not perfectly, I'm sure, but very well.
There's a lot of discussion on the Democratic side about Medicare for all. What do you think about that idea?
I am in favor of coverage for all. I think people are healthier when they are covered with insurance than when they are uncovered.
I personally am not a fan of a number of the proposals I've seen because I think they could kill innovation, and I think they are probably economically unsustainable.
But please know that Intermountain is interested in having people have health care coverage, and we've done everything in our power to drive that, including staying in the individual [ACA] exchanges when virtually everyone else got out. And we now have about 200,000 people who we cover on the individual exchanges. That hasn't been easy work, or work that has been inexpensive for us. But we think it's right, so we've stuck with it. We never backed away.
Last year, we were able to take cost savings we've made through restructuring our organization and provide people with a 2.7% decrease in premiums on average, from 2018 to 2019.
Why do you think Medicare for all would stifle innovation?
If it's a highly constrained system, the ability to have flexibility to change operating models and to change incentives may be greatly constrained. I'm not actually criticizing Medicare for all specifically; I'm saying that in my mind, a coverage for all program should be economically sustainable, and should be designed in such a way that organizations such as ours should be able to innovate, so that we can take out costs and improve quality.
Have you thought about what is characterized as a more modest step, which would be a public option?
I haven't thought about that at all, actually. And I'll be really clear. I'm a doctor who runs a health system. I'm not a policy guy.
We play very strongly—and I think very fairly— within the constraints of what's put in front of us from a legislative standpoint. Things that I can actually affect, like safety and quality for our patients, the cost basis of how we provide care, the environment we create for our communities, our patients, and our caregivers. That's how I spend my time.
Editor's note: This transcript was revised on Sept. 20, 2019, to remove some questions and answers about the profit status of Intermountain's startup, Castell. In the interview, Harrison said Castell is a for-profit entity. Intermountain officials contacted us after publication and said Castell operates as not-for-profit.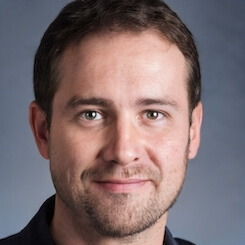 Paul Lendner ist ein praktizierender Experte im Bereich Gesundheit, Medizin und Fitness. Er schreibt bereits seit über 5 Jahren für das Managed Care Mag. Mit seinen Artikeln, die einen einzigartigen Expertenstatus nachweisen, liefert er unseren Lesern nicht nur Mehrwert, sondern auch Hilfestellung bei ihren Problemen.