See also: 'Make Gatekeepers True Integrators of Patient Care', an accompanying story in this issue
Patients enrolled in Long Island, N.Y.-based MDClassic HMO don't need a referral to see a cardiologist. Or a gastroenterologist. Or even a dermatologist. To say that managers with the small, doctor-owned plan aren't fans of the traditional gatekeeper system is an understatement.
"I am unaware of any definitive information that indicates that a gatekeeper saves money," said Jay Kossman, senior vice president with MDLI/MDNY, the HMO's sponsor, an 8,500-member plan that opened its doors in January. "To the contrary, there are a number of diagnoses and disease categories that are more cost-effectively treated by a specialist if they are triaged, diagnosed and treated by a specialist from the inception."
Kossman has seen at least one gatekeeper-free plan make its owners proud. He's a veteran of MD Health Plan, a successful plan started by the Connecticut Medical Association that stayed in business for about a decade, managing 130,000 patients, before it sold out to a larger company. He's trying to recreate that success for about 2,000 New York area physician-investors, who have divided Long Island into a series of group practices without walls.
These days, he's only one of a growing number of health plan executives who have grown disenchanted with the gatekeeper model. Consumers and physicians alike would prefer to can the endless wrangling over when a specialist referral is needed, and rededicate their energies to the healing process. Some health plans managers aren't thrilled with the gatekeeping system either; managing these plans can be very awkward if physicians don't develop good working relationships.
In response to these pressures, plans have begun to open up specialist access and change the way they pay primary care physicians. This is an inevitable and healthy step, executives say.
"The gatekeeper system was purely a transitional structure," says Neil Waldron, senior vice president of sales and marketing for Springfield, Mass.-based Massachusetts Mutual Life Insurance Company. "Nobody should look at it as a final solution."
A popular experiment
Opening up access is less a movement than a popular experiment, a concept that health plan executives are trying out in various forms without scrapping the face-saving gatekeeper plans entirely. Cautiously, gradually, managed care plans are giving patients direct access to some routine services, such as well-woman Ob/Gyn care. Others are changing the way they handle some complex, expensive conditions.
Primary care physicians will probably handle most of the care no matter what system health plans establish. As many as 90 percent of patients can be safely managed by a primary care physician, according to research by the American Academy of Family Physicians. Far from forcing patients through an arbitrary hoop, a gatekeeper system just sends them along a route they should probably take anyway. Still, there may be a better way to manage care than running every case through the gatekeeper, a process that can drown the hapless family physician or internist in paper work while keeping specialists on edge.
"Primary care physicians have said that they do see their role as a gatekeeper, but they feel that the gatekeeper process put in place has been an administrative one that has little relationship to their clinical responsibilities," says Waldron, who conducted a series of focus groups with his plan's primary care physicians a few years ago. In other words, explaining to patients how their care works is a fitting role for the primary doctor, while explaining the plan's benefit structure to patients isn't.
What's more, as capitated payment becomes the norm, some primary care physicians have ended up responsible for a much-expanded and sometimes unwieldy package of services to provide. "The services some plans require under the rubric of case management, particularly capitated services, can be quite onerous," says AAFP President Douglas Henley, M.D., of Fayetteville, N.C. "This can include services for which those physicians have not been adequately trained. Or they may have been trained for a service but used to referring that service out."
In fact, if the gatekeeper plan isn't set up carefully, primary care physicians may end up managing too many tricky specialist cases, with unfortunate results for everyone concerned. A re- cent study by Duke University Medical Center researchers found that three-fifths of emergency department patients arriving with chest pains remained in the care of a primary care physician. Those patients were more likely to die within a year of the onset of symptoms than patients managed by a cardiologist, researchers found.
The disease management idea
One approach that has caught the eye of health plans is to give primary care physicians control of routine cases, but turn the care of patients with certain disease states and conditions over completely to specialists. This "disease management" approach, they say, sends each type of patient to the professional best equipped to handle his or her care, while keeping referrals under the supervision of the cost-efficient primary care doctor.
Turning patients with a clearly defined condition over to specialists makes both financial and clinical sense, says Allen Woolf, M.D., vice president and medical director of Phoenix-based CIGNA Healthcare of Arizona. His company, which runs a 205,000-member staff-model health plan and a 165,000-member independent practice association-model product, is just beginning to look at disease management.
"If a patient has a complex medical problem that doesn't tend to cross the lines of many different disciplines, from a quality and cost point of view a specialist would probably be the best person to serve as the central point of care, " Woolf says.
He'll get no argument from the founders of PRIMUS, a Miami-based health plan awaiting its HMO license. Rather than setting up a gatekeeper system, PRIMUS's planners intend to use treatment protocols and care maps to guide patients along (see "Physician-Owned HMOs Turn Up the Heat in Florida" in the February Managed Care). Backed by 34 physician-investors, PRIMUS has already signed up 900 physician participants across South Florida.
"A lot of consultants will say that without primary care gatekeepers you're sunk, but we view primary care as [just] one of the spectrum of specialties in medicine," says John Audette, PRIMUS's president and chief executive officer. "It's all part of one continuum. To perpetuate a chasm between primary care and specialty care is polarizing, counterproductive and fruitless."
PRIMUS patients will go through a comprehensive primary care assessment, from which the plan's physicians will collect baseline data and prepare a plan of care. Once the patient has been given a plan of care, which includes any diagnoses that require ongoing treatment, that patient will be seen by whichever specialists are called for in the protocol. The patient will have an attending physician, of course, but that physician can be either a primary care physician or a specialist.
Case managers' calls
The fledgling HMO will assign case managers to every patient, making sure that that patients get coordinated care and prompting them to comply with their treatment plans. These case managers, who will be based at PRIMUS headquarters, will make daily or weekly calls to subscribers who are acutely ill and monthly calls to patients who are well.
What will keep the plan's costs in line? Physicians will know that they have to stick to the care standards, about which they can hardly complain if they themselves have worked with colleagues to develop them, Audette says. If PRIMUS physicians continually deviate from the care plan without just cause, they'll be put on probation and eventually dropped.
Making compromises
This approach scares some HMO executives, however. Disease-management models may be an alternative to the gatekeeper model, but hardly a workable one, contends Lee Newcomer, M.D., senior vice president of medical services for Minneapolis-based United HealthCare Inc. "When you try to carve up the world by diseases, the complexities become immense," he says.
Even colleagues in the state's medical association aren't sure PRIMUS can make money the way it is structured. The competing Doctors Health Plan, which is backed by a subsidiary of the Florida Medical Association and owned by physicians, will become operational sometime in 1997. DHP will definitely use a gatekeeper model, though it's not clear just what form it will take, says Jack McAbee, the plan's chief of staff.
"Understand, managed care requires having some form of control," McAbee says, "or you won't be in business long. It gets to the point where if medical care is not rendered in an efficient manner you have to advise the physician and patient of alternate modes of treatment as long as the quality of care is not affected."
Even CIGNA's Woolf, who favors the disease- management model in theory, isn't ready to drop his gatekeeper requirement any time soon. "I'm not aware that anyone's done any economic modeling on disease management," says Woolf, who believes that smart physicians already refer complex cases to specialists on their own. "We'll probably move gradually in that direction in the controlled setting of our staff-model plan."
More often than not, plans are making compromises, keeping some form of gatekeeper controls but creating some special exemptions. For example, though the owners of New York's MDLI/MDNY believe that specialists are more efficient providers for some types of care, they haven't dropped gatekeeper requirements entirely. Patients can't self-refer to, say, the highly specialized services of a pediatric neurologist, notes Kossman. Instead, the plan has given patients gatekeeper-free access to 12 commonly used specialists, such as cardiologists and dermatologists.
It's just common sense, he says. Why should a patient have to see a primary care physician to treat his broken bone or back pain when he's only going to be referred to a specialist anyway? What's more, why should a health plan pay for the services of a primary care physician in such situations, adding extra visits to the care process where they aren't needed?
"Primary care physicians play an important role," says Kossman. "But managed care may have gone too far in encumbering specialists and empowering primary care physicians. Many people resent having to go to a doctor to get permission to go to another doctor."
Changing the incentives
Then there's giant United HealthCare, which has found success with both gatekeeper and open-access plans. Health plans can do quite well without either gatekeepers or disease-management schemes, Newcomer says. Just be sure that physicians have the right incentives, then track the results, he suggests.
For one thing, he says, patients don't need to be driven to primary care physicians. Eighty percent of the patients in UHC's open-access Minnesota plan still visit their primary care physicians, even though nothing forces them do so.
Still, to make sure that specialty costs stay under control, UHC has been experimenting with new ways of paying physicians, turning the standard reimbursement pattern on its head. In Atlanta and Dayton, Ohio, primary care physicians are paid on a fee-for-service basis. Specialists, meanwhile, must participate in a capitated specialist IPA. One cardiology practice, for example, manages the cardiology capitation payment for an entire market, and contracts with other cardiologists if it can't meet the market's full needs. United has had such luck with this approach that managers plan to institute it nationwide in coming months.
The company also keeps close tabs on physicians and has invested "hundreds of millions," says Newcomer, in sophisticated management information systems over the last several years. United HealthCare tracks usage patterns with three different software tools, making no distinction between gatekeeper and open-access plans.
To make sure that recordkeeping doesn't get sloppy, the health plan giant has a pigskin-tough data policy. UHC won't pay its doctors unless they file claims data — and that includes the capitated specialists. Executives have no choice, Newcomer says. "We've got to make sure they file claims," he says. "There's no question that our ability to profile physicians helps us manage these kind of networks."
A system that captures and reports timely utilization data may be the most feasible model for replacing the gatekeeper system, argues David Epstein, M.D., M.B.A., an integrated health systems consultant with the Atlanta office of the benefits and consulting firm Towers Perrin. "If doctors could get real-time information about their practice patterns and costs, you might not need to have the gatekeeper model," he says.
A reason to cooperate
If there's any single force that can make or break these emerging open models, it's capitation, health plan executives agree. Of course, executives differ widely on what the best capitated model is — Newcomer, for example, is dead-set against putting a multispecialty grouping into a full-risk cap, while Waldron contends that it is one of the few ways to square incentives — but most feel that some form of shared capitation is necessary, either in a network or a multispecialty arrangement. Most seem to agree, too, that while you can tinker all day with the structure of your health plan, you won't make it succeed until physicians have an incentive to work together.
As executives begin to remove the gatekeeper controls, they should remember why they instituted them in the first place, Waldron says: They were managing large, far-flung networks of physicians with little reason to cooperate.
Unless a health plan institutes something to bring providers together — a shared capitation, mutual guidelines development process, or a highly sophisticated information system — they'll just end up where they started.
"I think the key is that is that the system has to be fairly well integrated," Waldron says. "You can't just contract with separate individuals. You've got to have a system that looks at how the patient flows through it, not how paper flows through it."
Contributing editor Anne Bilodeau is based in Rockville, Md.
Meetings
| | | |
| --- | --- | --- |
| Medical Devices Summit | Boston, MA | February 19–20, 2015 |
| 3rd Annual Summit to Improve Adherence and Enhance Patient Engagement | Philadelphia, PA | March 9–10, 2015 |
| Value-Added Solutions for Enhanced Customer Experience | Philadelphia, PA | March 9, 2015 |
---
Our most popular topics on Managedcaremag.com
---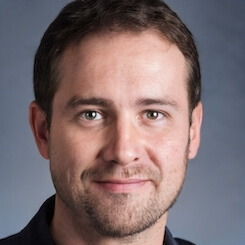 Paul Lendner ist ein praktizierender Experte im Bereich Gesundheit, Medizin und Fitness. Er schreibt bereits seit über 5 Jahren für das Managed Care Mag. Mit seinen Artikeln, die einen einzigartigen Expertenstatus nachweisen, liefert er unseren Lesern nicht nur Mehrwert, sondern auch Hilfestellung bei ihren Problemen.