By Linda Wolfe Keister
Contributing Editor
Persuading physicians and patients to change their thinking about ulcers and to comply with new treatment protocols has been a major challenge since 1983, when Australian physicians Barry Marshall and Robin Warren first advanced the notion that the Helicobacter pylori bacterium might be involved in the development of peptic ulcers.
Because the medical community for many years believed ulcers were caused by stress and spicy foods, it disregarded Marshall's findings, especially when he couldn't reproduce the bacteria in his laboratory. Determined to make his point, Marshall swallowed a pure culture of H. pylori, subsequently developed gastritis, and proved that the bacterium was alive and well in his stomach.
Marshall's discovery radically altered recommended ulcer treatment, which now consists of complex, long-term combination therapy–an antisecretory drug plus two or more antibiotic agents–that rapidly and effectively relieves ulcer symptoms and heals ulcers, eradicates H. pylori, and allows only negligible ulcer recurrence for up to six years.
Now the medical community agrees that H. pylori is a culprit in ulcer disease, and many authorities believe curing ulcers by eradicating the bacterium promises dramatic cost savings compared with years of palliative acid-blocker treatment. (See "Say Goodbye to Ulcers, Say Hello to Savings," Managed Care, January 1996.) But another challenge remains: eradicating resistance and reluctance among doctors and patients regarding the new treatment protocols.
Although the National Institutes of Health stated in 1994 that infected ulcer patients "require treatment" with antibiotics, many physicians have resisted deviating from treatment with antisecretory compounds. One of their objections has been a practical one: the difficulty of assuring patient compliance.
Today, the U.S. Food and Drug Administration is considering the approval of combination antibiotic and anti-ulcer drug therapies that will eradicate H. pylori and cure ulcers with a simpler regimen than those previously available.
H. pylori and managed care
"Our goal for treating ulcer disease is to improve the quality of life for patients and decrease long-term expenditures," says Pam Benson, regional pharmacy manager with Healthsource in New Hampshire.
Some plan administrators, however, are reluctant to accept the initial high cost of treating H. pylori infection, even though the treatment leads to reduced costs in the long run, according to Rick Patterson, Pharm.D., clinical pharmacy administrator for HealthPlus of Michigan in Flint.
Thomas Algozzine, a pharmacist at the Medical University of South Carolina, estimates that a 100,000-member HMO can save from $80,000 to $100,000 in one year just by identifying and properly treating 20 percent of the peptic ulcer disease sufferers who have H. pylori in its membership. "That doesn't take into account patients who would have been on chronic H2s," says Algozzine, "and the savings that you would get in subsequent years."
But treating H. pylori ulcer disease with antibiotics isn't easy. Although many different treatment regimens are used, they vary in efficacy, tolerability and cost–and no single choice has yet emerged as superior. Standard 14-day triple therapy involves metronidazole, tetracycline and bismuth subsalicylate, along with an H2-receptor antagonist.
One study on triple therapy, however, has shown that the most important factor in eradication of the bacterium was not the combination of drugs used, but patient compliance with the treatment regimen. The complexity of combination therapies tends to make the compliance rate low, and that can lead to treatment failure and added expense.
What it boils down to is that all the advances the medical community has made in the treatment of H. pylori can be thrown out the window if the physician doesn't comply with the recommended treatment protocol and the patient doesn't comply with the regimen.
What's a physician to do?
Most people consult primary care physicians for ulcers. Although its use is now well established among gastroenterologists, antibiotic therapy aimed at eradicating H. pylori is still embraced by only a minority of the primary care physicians who treat ulcers.
But after the 1994 NIH consensus, doctors "have no excuse if they ignore H. pylori," says Marshall, who is now a clinical associate professor of medicine at the University of Virginia Health Sciences Center and disseminates information through the Internet for the International Foundation for Helicobacter and Intestinal Immunology (http://www.helico.com), which is partially funded by a grant from Glaxo Wellcome. By last year, he adds, the bacterium had gained new renown. "Patients were shopping around for doctors interested in H. pylori."
Some practicing physicians, however, say they are reluctant to jump on the antibiotics bandwagon because they are cautious about overusing antibiotics, uncertain about which regimen to use and concerned about the number of pills their patients must take, as well as about the medications' possible side effects.
Managed care organizations face the challenge of educating their medical staffs about the role of H. pylori in ulcer disease and how it should be eradicated. The situation is complicated by the fact that, with more than a dozen suggested combinations of medicines for treating H. pylori (none of them approved by the FDA), experts have not provided definitive answers about which ones work best. In addition, many of the regimens require patients to juggle three different prescriptions with as many as 17 pills to be taken at different times during the day.
Also, until the FDA clears one or more of those combination therapies, the pharmaceutical companies cannot detail the drugs to physicians. In fact, they can't advertise or even talk to doctors about how to use the drugs in treating H. pylori ulcer disease.
Complicated drug therapies also create problems for primary care physicians who deal with patients from a number of different managed care plans and related formularies. John Zatti, corporate pharmacist with Blue Cross and Blue Shield of North Carolina, says, "If a primary care physician sees 30 or 40 patients a day and belongs to a hundred different plans, he doesn't have time to look up whether the drug is on the formulary. He tends to prescribe what he's most familiar with."
Ultimately, managed care administrators want to provide physicians with information about clinically proven, cost-effective therapies with an easy regimen for the patient to adhere to in terms of duration, complexity and side effects.
Patience with patients
As early as the 4th century B.C., Hippocrates recognized the difficulties of patient compliance when he wrote, "Keep watch also on the faults of the patients, which often make them lie about the taking of things prescribed."
With studies showing that only one-third of patients fully comply with prescribed medication regimens, it's no surprise that a 1991 issue of the American Journal of Hospital Pharmacy called noncompliance "America's other drug problem."
Patient compliance is especially important in H. pylori treatment, says Eugene J. Burbige, a gastroenterologist in Concord, Calif. "Patients who don't complete the course of therapy will have recurrence of Helicobacter pylori." And repeating antibiotic treatment is costly.
To prescribe treatment cost-effectively, physicians need to choose a therapy regimen with a high eradication rate and a low recurrence rate. And for that treatment to be medically effective, physicians need to look at compliance as well as efficacy. The medical community generally agrees that any of the available regimens would be reasonable for treating H. pylori ulcer disease, as long as they have a fairly high eradication rate–and much of that depends on patient compliance, which decreases with each pill that is added to the regimen.
Making ulcers history
To improve patient compliance by simplifying treatment, while offering combination therapies with high eradication rates, Glaxo Wellcome and Abbott Laboratories have submitted drug combinations to the FDA for approval. A combined infectious disease and gastroenterology advisory panel reviewed the applications and recommended that the FDA approve the therapies. FDA approval would allow the companies to market the combination therapies to physicians for the treatment of H. pylori.
Glaxo Wellcome submitted data on a new molecule that includes ranitidine–ranitidine bismuth citrate (RBC)–combined with clarithromycin. Ranitidine, manufactured by Glaxo, suppresses gastric acid and is indicated for the short-term treatment of active duodenal ulcers and for maintenance therapy for duodenal ulcer patients at reduced dosage after the acute ulcers have healed. Though not yet approved in the United States, bismuth citrate has been used in other countries to treat ulcers since 1970. Glaxo says its research shows that bismuth citrate inhibits H. pylori.
RBC is a novel salt of ranitidine complexed with bismuth and citric acid, which promotes better eradication of the bacterium than is achieved by either compound alone or by the two in simple admixture.
The Glaxo combination regimen requires the patient to take five pills a day. It consists of 400 mg. of RBC twice daily for four weeks, plus 500 mg. clarithromycin three times a day for the first two weeks.
Abbott presented data on a combination of clarithromycin, which it manufactures as a treatment for bacterial infections, and omeprazole, an Astra Merck product that suppresses gastric acid, thereby appearing to enhance the effects of many antibiotics. Because of its neutralizing effect on the stomach, omeprazole is indicated for short-term treatment of active duodenal ulcers.
The four-week Abbott course of therapy–500 mg. clarithromycin three times per day plus 40 mg. omeprazole each morning for two weeks, followed by two weeks of 20 mg. omeprazole in the morning–requires the patient to take only four pills a day.
"This year, if the FDA approves the Astra, Abbott and Glaxo therapies," says Marshall, "all doctors will have H. pylori treatment at their fingertips and all symptomatic patients will be treated. Ulcers should be ancient history within five years."
Since half of all U.S. adults are infected with H. pylori and one in 10 Americans will have an ulcer at some time, U.S. health care systems stand to save a considerable amount of money–if physicians and patients comply.
Contributing editor Linda Wolfe Keister is based in Sterling, Va.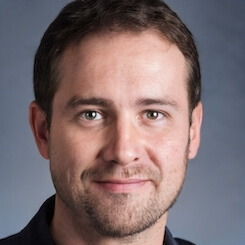 Paul Lendner ist ein praktizierender Experte im Bereich Gesundheit, Medizin und Fitness. Er schreibt bereits seit über 5 Jahren für das Managed Care Mag. Mit seinen Artikeln, die einen einzigartigen Expertenstatus nachweisen, liefert er unseren Lesern nicht nur Mehrwert, sondern auch Hilfestellung bei ihren Problemen.