Is the Patient Access to Responsible Care Act, affectionately known as PARCA, dead? Let's say its heart still may be beating, but faintly. Its chief proponent in the House, Georgia Republican Charles Norwood, did little to satisfy the naysayers with his revisions to the bill.
Norwood recently redrafted PARCA to:
Remove language that could be interpreted to guarantee issue and community rating
Clarify that employers cannot be held liable for medical decisions, unless they were the decision makers
Make clear that the bill does not contain any-willing-provider provisions.
Sample reaction: The Health Benefits Coalition, an ad hoc group of 31 organizations, says, "The only way employers can escape liability under this bill is to give up any responsibility for benefit decisions affecting their employees." And the Health Insurance Association of America demurred, "PARCA still contains numerous onerous provisions that benefit lawyers, bureaucrats and providers at the expense of consumers."
But the real bad news for PARCA is that about a half-dozen House Republicans said they would support the Democratic alternative–the Patient Bill of Rights–rather than support broad-based health reform legislation. Stick to patient protection legislation, the rebels told Norwood.
The Democratic bill now has more than 140 cosponsors. But don't expect Norwood to go gently into the night. A spokesman says he has commitments from enough representatives to bring the new PARCA to a vote.
Rules Finally Out For PSO Solvency; Expect Slow Start
Don't look for the Health Care Financing Administration to grant many waivers for provider-sponsored organizations this year, following issuance of the agency's new provider solvency rules.
Provider-sponsored managed care plans will experience the inevitable learning curve associated with the waiver process. And it will take a while for the agency itself to establish efficient processes for reviewing applications. The most optimistic view of the number of waivers expected this year: 50.
According to the rules, PSOs are required to have a minimum net worth of $1.5 million to start up, minus up to $500,000 in credit for administrative infrastructure, if in place. There are additional net worth requirements once the PSO is up and running, based on several factors, including premium revenues and annual health care expenditures.
Provider-sponsored organizations can receive waivers from state licensing requirements if a state fails to act on an application within 90 days, discriminates against a PSO, refuses to accept a PSO application or denies a license based on solvency standards that differ from those of HCFA.
The American Association of Integrated Healthcare Delivery Systems and Coopers & Lybrand, the auditing and accounting firm, have developed a self-assessment guide to help provider groups design and operate provider-sponsored organizations.
Plan To Streamline Claims Processing Gets Tepid Review
The health insurance community is reacting cautiously to plans by the Department of Health and Human Services to streamline claims processing and to establish a standardized format for submission of electronic claims.
HHS's May 7 announcement included proposals to:
Require every health care provider to maintain a unique eight-digit identification number for filing electronic claims. This identifier would be like a Social Security number in that a provider has it for life and it never changes, no matter where it does business
Require health plans to accept electronic claims that have been filed in a standardized format
Enable health plans to pay providers, authorize services, certify referrals and coordinate benefits using one standard electronic format for each transaction
Allow employers to use a standard electronic format to enroll–or disenroll–workers and make premium payments to health plans
Richard Coorsh, a spokesman for the Health Insurance Association of America, says HIAA "has always been supportive of efforts to simplify the administration of health care claims and efforts of electronic task forces to reduce paper work." That said, Coorsh adds, "We think, of course, that there should be consistency in the law."
The American Association of Health Plans and the Blue Cross/Blue Shield Association are also studying the proposal.
HHS says the regulations would save at least $1.5 billion in the first five years of implementation. The comment period ends July 6.
Are DRGs Coming To Psychiatric Hospital Near You?
Reps. Jim McCrery of Louisiana, a Republican, and Benjamin Cardin, a Maryland Democrat, have introduced legislation that would move reimbursement for psychiatric hospitals and units to a prospective payment system within three years, while phasing in payment cuts required under the Balanced Budget Act of 1997 over the same period.
Psychiatric inpatient providers are getting the short end of the stick under Medicare, say supporters of the legislation, the Medicare Psychiatric Hospital Prospective Payment System Act of 1998. According to a recent report from the Medicare Payment Advisory Committee, psychiatric hospitals and units now are actually experiencing cuts in reimbursement, without any phase-in period.
Leaders on both sides of the aisle are reviewing the bill to determine whether to hold hearings this summer.
HCFA to Plans: Don't Request Ethnicity Info
HCFA has issued a policy letter warning Medicare managed care plans that they can collect race and ethnicity data from beneficiaries only on a voluntary basis–and only from beneficiaries already enrolled in plans.
If managed care plans force potential beneficiaries to supply this information, they'll open themselves to charges of "health screening." Health screening of applicants–other than those with end-stage renal disease or already in hospice care–is specifically prohibited under Medicare.
In its letter, HCFA did acknowledge that compiling such ethnic data from enrollees "is a useful tool for health plans seeking to prevent the occurrence of diseases in certain demographic groups and to undertake health education on and treatment of diseases that are more prevalent in some groups."
Take as Needed…
The Year 2000 bug is quite the menace. HCFA doesn't really have a handle on the problem, according to Illinois Republican Rep. John Porter, chairman of the House panel that oversees the agency's operations. Porter said HCFA is in deep trouble because only 40 percent of its almost 500 "mission-critical" computer systems currently are compliant with Year 2000 requirements…. It's called Smart Choices–and it's expected to receive hundreds of thousands of hits in the near future. This new section of HHS's Web site www.healthfinder.gov helps consumers locate doctors and hospitals, report fraud and complaints in the health industry and obtain information on chronic diseases and preventive health care…. Managed care enrollees–for the first time–were included in the Medicare Payment Advisory Commission's annual survey of 16,500 Medicare beneficiaries. And guess what? The MedPAC survey found that a higher number of managed care beneficiaries were satisfied with the availability of health care than were fee-for-service beneficiaries…. New long-term, acute-care hospitals will receive a 15-percent reimbursement hike. The agency increased their reimbursement limit under Medicare to $21,494 per discharge. The change is expected to take effect this month.
–Michael Levin-Epstein
---
Our most popular topics on Managedcaremag.com
---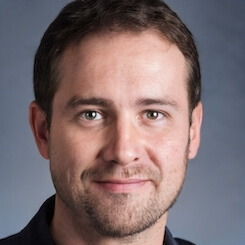 Paul Lendner ist ein praktizierender Experte im Bereich Gesundheit, Medizin und Fitness. Er schreibt bereits seit über 5 Jahren für das Managed Care Mag. Mit seinen Artikeln, die einen einzigartigen Expertenstatus nachweisen, liefert er unseren Lesern nicht nur Mehrwert, sondern auch Hilfestellung bei ihren Problemen.