Health plan executives as well as physicians can benefit from reading what this consultant has to say about the managed care contract clauses doctors should cross out and initial — or regard as "deal-killers."
Health plan executives as well as physicians can benefit from reading what this consultant has to say about the managed care contract clauses doctors should cross out and initial — or regard as "deal-killers."
Susan A. Gibbs, J.D.
Perhaps the most prevalent of "deal-killer" provisions today is the "hold-harmless" clause. The hold-harmless clause essentially says that the physician must indemnify the managed care organization and hold it harmless against liability. These provisions require the physician to reimburse the managed care organization for legal fees or liability settlements paid by the plan that resulted from an action by the physician. This indemnification can occur even if the managed care organization is at least partly at fault through its utilization control procedures.
Some managed care organizations, aware that physicians are concerned about the risks of signing a contract with a hold-harmless clause, are trying to assuage those concerns by preparing mutual hold-harmless clauses. Physicians do not have the deep pockets that the managed care organizations have. The managed care organization may be able to indemnify you, the physician, but ask yourself if you could realistically indemnify the plan.
Have you checked with your professional liability insurance carrier lately? Most, if not all, carriers will not cover the liability that the physician assumes under these hold-harmless agreements. (See also the cover article on managed care's effect on malpractice liability, page 21.)
Hardly a harmless clause
How should you handle this deal-killer? Contact your professional liability insurance carrier about the hold-harmless provision to assure that the contract will not expose you to greater personal risk or adversely affect your coverage. Another idea is to cross out and initial the clause in your contract before sending it to the managed care organization. If the managed care organization does not agree to the deletion, consider this a definite deal-killer.
Another provision that should be considered a deal-killer is the "gag clause" or confidentiality rule. Gag clauses prohibit physicians from saying anything that could have the effect of discouraging covered employees from participating in a managed care plan. Perhaps not unreasonably, health plans often prohibit the revelation of specific commercial trade secrets, such as exact levels of, or formulas for, physician compensation. But gag clauses go on to bar any explanation to patients of how the payment system works or what financial incentives physicians face.
In a recent case reported in Time [Jan. 8, 1996, p. 50], internist David Himmelstein, associate professor at Harvard Medical School, was dropped from an HMO panel after speaking out publicly against the gag clause in his HMO contract. Critics and some physicians claim that managed care organizations do not want patients to know that their physicians' pay may increase if the physicians limit the frequency of treatment and length of hospital stays.
Gag clauses can place physicians in the precarious position of having to choose between being advocates for their patients and breaching their contract with the managed care organization. Consider the case of a neurologist who had to choose between, on the one hand, abiding by the managed care organization's policy of not telling patients about medical procedures before checking to see whether they were covered and, on the other, maintaining open communication with her patients. The neurologist left the managed care organization.
Recently the AMA announced a commitment to abolishing gag clauses from all managed care contracts and asked all managed care organizations to stop putting such clauses in their contracts.
If the contract you're offered contains a gag clause, cross it out and write your initials next to the cross-out. If the managed care organization will not allow this deletion, consider the clause a definite deal-killer.
The "noncompetition" clause is not as prevalent as the infamous hold-harmless clause, but it's still a potential deal-killer. The noncompetition clause prohibits the physician from engaging in any activity for the duration described in the contract that would put the physician into competition with the managed care organization. Check to see if noncompetition clauses are valid in your state. If your state recognizes noncompetition clauses, the restrictions should be reasonable as to time and distance. Noncompetition provisions can severely limit the options your practice has in future business relationships.
How should you handle a noncompetition clause in your contract? Once again, cross this provision out and initial it, or consider it a deal-killer if the managed care organization is not willing to negotiate.
Clauses that require arbitration to resolve disputes arising out of the managed care contract are used as frequently as hold-harmless clauses. The decision of the arbitrator is usually final and binding. The purpose behind these clauses is for the managed care organization to avoid costly litigation. Clauses that had required mediation have been replaced by arbitration clauses that often state that arbitration will be the exclusive remedy in cases of dispute. The physician is essentially accepting arbitration in lieu of any other legal remedy.
If for some reason you do not consider binding arbitration to be a deal-killer, use extreme caution. A physician in Florida received a contract proposal in the mail that included a binding arbitration clause. Arbitration proceedings were required to be held in New York City!
How do you handle these clauses? Offer options to the managed care organization's negotiator. These may include: mediation, setting a convenient venue for arbitration and deleting the clause.
'Most-favored nation' clauses
Another clause that is alive and well is the "most-favored nation" clause. You may see it referred to as a "more favorable agreement" clause. These clauses require the provider to offer the same discount rate to the managed care organization that he or she may later negotiate with another managed care organization.
For example, your practice has recently signed an agreement with DON'T CARE Inc., giving the managed care organization a discount of 20 percent. One year later your practice enters into an agreement with WECARE Inc., giving that managed care organization a 40-percent discount. If your contract with DON'T CARE INC. included a "most-favored nation" clause, then your practice would have to discount your fees so that DON'T CARE could enjoy the same discount as WECARE.
If you encounter this clause in your contract, delete it!
Of the 100 or so contracts that I have reviewed and analyzed, I have seen only one that contained a "whistle-blower" clause. This type of clause is worth noting because it may escape your attention as you review your contract and could place a liability burden on your doorstep. The whistle-blower clause requires the physician who is already contracted with a managed care organization to report within 24 hours an unapproved provider who is rendering care to a covered patient due to an emergency.
Physicians should ask themselves if they want this responsibility. Will this clause require you to question the other physician about his participation in the network? What about the potential liability to you if you are mistaken as to the facts? Cross this clause out and initial it before returning the contract to the managed care organization.
Knowledge is power. If you know which provisions to avoid in a managed care contract, you have already amassed contract negotiating power.
The author is an attorney and managed care consultant with the firm of Doctors' Management Inc. in Gainesville, Fla.
Examples of 'deal-killer' contract clauses
'Hold-harmless' clause:
"Provider shall indemnify and hold the Network and applicable Third Party Payers and Employers harmless from any and all claims, lawsuits, settlements and liabilities incurred as a result of professional services provided or not provided by Provider with respect to any Covered Person. The Network shall indemnify and hold Provider harmless from any and all claims, lawsuits, settlements and liabilities incurred as a result of actions taken or not taken by the Network in the administration of this Agreement."
'Most-favored nation' clause
"If, during the term of this Agreement, the Provider enters into any contract or other arrangement under which the Provider renders Provider Services at a discount rate, differential, or other allowance for a comparable volume of admissions which is more favorable than the payment method set out in Attachment B, then the Provider shall immediately notify [managed care organization] and [managed care organization] shall be entitled to such discount rate…"
'Gag' clause:
"…Specialist Provider shall not solicit Covered Employees, directly or indirectly, to enroll in any other insurance or health coverage or alternative health care delivery system. This provision shall survive the termination of this Agreement for a period of one (1) year from the effective date of termination."
or
"…At no time during the term of this Agreement or at any time thereafter shall Provider, individually or jointly with others…publish, disclose, use or authorize anyone else to publish, disclose or use any secret or confidential material or information relating to any aspect of the business or operations of the Network or any information regarding the business methods, business policies, procedures, techniques or trade secrets, or other knowledge or processes of or developed by the Network…"
Noncompetition clause
"During the term of this Agreement, Provider shall not…negotiate with or enter into an agreement with any third-party Payer or Employer which then has, or within six (6) months prior to such negotiations or agreement had, a valid contractual relationship with the Network…"
or
"Provider shall not during the term of this Agreement or during the year following the termination of this Agreement, execute a contract to serve as a provider for any Payer that is under contract with a PPO."
Arbitration clause
"Any dispute arising hereunder shall be resolved by final and binding arbitration before a single arbitrator of the NHLA Alternative Dispute Resolution Service (Washington, D.C.) in accordance with such services' arbitration rules. The arbitration shall be held in Brooklyn, New York. Such arbitration shall be the exclusive remedy hereunder…"
'Whistle-blower' clause
"Provider shall notify the Network, Third-Party Payer or Employer as indicated within twenty-four (24) hours if Provider has knowledge that an unapproved provider is rendering care to a Covered Person due to a medical emergency."
MANAGED CARE 

July

 

1996

. ©1996 Stezzi Communications
---
Our most popular topics on Managedcaremag.com
---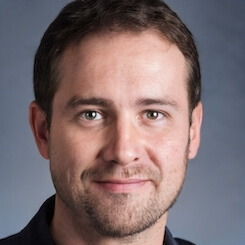 Paul Lendner ist ein praktizierender Experte im Bereich Gesundheit, Medizin und Fitness. Er schreibt bereits seit über 5 Jahren für das Managed Care Mag. Mit seinen Artikeln, die einen einzigartigen Expertenstatus nachweisen, liefert er unseren Lesern nicht nur Mehrwert, sondern auch Hilfestellung bei ihren Problemen.