More and more, mandatory arbitration clauses are surfacing in agreements between businesses and individuals. Will the line be drawn at managed care?
In 1996, a radiologist reported that a CT scan of 6-year-old Zakary Ostertag's head was "clear." Two years later, after Zakary suffered a concussion, another scan showed a brain tumor.
That tumor, it turned out, was clearly evident on the first scan. Obviously, a mistake had been made. In June of 1998, Zakary underwent a resection of a benign meningioma at another facility.
The Ostertags' ordeal didn't end there. They later discovered that they are among the 80 percent of HMO members in California who have no right to a jury trial because of a "predispute mandatory arbitration" clause in the contract between their HMO and their employer. With this, a member's only recourse in a fight with an HMO is binding arbitration.
In financial industries, giving up one's right to sue and accepting mandatory arbitration is not unusual. With respect to managed health care companies — whose absolute protection from liability has been shorn in five states — a battle over mandatory arbitration is shaping up in the one place that historically has set the trend for managed care — California.
The Ostertags' full story is one of 25 "HMO arbitration abuse reports" on the Foundation for Taxpayer and Consumer Rights' web site. The foundation, a not-for-profit educational and advocacy organization, initiated California Senate Bill 458, written by Sen. Martha Escutia.
SB 458 would end mandatory binding arbitration clauses in contracts between employers and HMOs, and would give consumers a choice of court or arbitration under California's 1999 right-to-sue law. To increase its chances of passage, the bill addresses only causes for action as defined by the state's HMO liability law, not all disputes with HMOs.
Instances of bad faith, unfair business practices, and medical negligence could still be subject to mandatory arbitration. However, when an HMO "delays, denies, or interferes with the recommendation of a physician" and the result is significant harm — grounds for litigation under the state's HMO liability law — a member would have the right to choose the venue. Proponents see SB 458 as critical to fulfilling the intent behind the liability law.
Patients would have to follow a plan's internal grievance procedures and an external independent-review process administered by California's Department of Managed Health Care before suing.
"California is alone among HMO-liability states in allowing patients to be forced into mandatory arbitration provisions," says Jamie Court, the foundation's executive director. "It's an area of increasing populist discontent, and if the legislature does not act, we're probably going to have to put it on the ballot in 2004 to straighten it out."
Kaiser Permanente — which leads the effort to kill SB 458 — hotly disputes Court's characterization of the issue as "populist discontent."
"I challenge that — this is all about him coming after arbitration," says J. Michael Hawkins, a lawyer who is Kaiser's lead lobbyist on arbitration and SB 458. He says that special-interest groups — trial lawyers, some trade unions, advocates for the elderly, and the California Nurses Association among them — constitute the core support for the bill.
No choice
As proponents see it, though, the problem with arbitration is that most consumers don't have a choice. This, for instance, is the clause that a new enrollee would find under "binding arbitration" in Kaiser Foundation Health Plan's Combined Evidence of Coverage and Disclosure Form for Basic Plan and the Managed Medicare Health Plan:
"By enrolling in this plan, you are agreeing to have certain disputes decided by neutral binding arbitration. Both health plan and health plan members waive their right to a jury or court trial for these disputes."
The disclosure is right there, up front — as required by state law — but frequently, enrollees don't understand until a dispute arises that they've given up their rights in court.
An analysis of SB 458 by the Senate Judiciary Committee cited several conclusions by the California Research Bureau, a nonpartisan research arm for the governor, legislature, and other state officials. In its December 2000 report, "Arbitration in California Health Care Systems," the CRB said that:
HMOs choose "friendly" arbitrators. HMOs tend to select arbitrators who have ruled in the HMO's favor. Arbitrators, who can charge $100 to $400 an hour, have an incentive to rule in the HMO's favor to get repeat business.
Arbitration costs consumers more than court. A typical arbitration case costs $4,500 to $5,000, usually split between health plan and enrollee.
Arbitrator competence varies. Many arbitrators are former judges and lawyers, but anyone can be one. A 2001 series on arbitration in the San Francisco Chronicle reported instances of arbitrators falling asleep or unable to understand the arguments presented.
Arbitration is private and there is no appeal. Evidence presented in arbitration remains confidential and is not subject to scrutiny by the public or the news media. Unless corruption or fraud can be proven, a decision cannot be appealed.
This last finding by the CRB elicits strong debate. Mark Hiepler, the California lawyer perhaps best known for the $89 million verdict he won for his late sister in the highly publicized case of Nelene Fox v. Health Net, believes that plans are most concerned about losing the confidentiality that arbitration proceedings confer if SB 458 becomes law.
"They refuse to shine the bright lights that a jury trial would bring into the dark corners of their companies' practices," says Hiepler. "Remember, the plaintiff has the burden of proof, and in AAA [American Arbitration Association] arbitration, you only get one deposition and no discovery — so the insurance company has effectively hidden the whole rationale or lack of it for their decision."
"That's misleading," asserts Hawkins, who points out that in medical and personal-injury cases, the defendant is required by law to allow full discovery.
"I bristle at the suggestion that the arbitration process is secret," says Hawkins. "It's not a secret process — it's a private process, and the parties can go public with information from that process or with independent information that they have."
Arbitration or court settlements, he notes, must be reported to the California Department of Managed Health Care, and arbitration or court settlements of $30,000 or more must be reported to the state's medical licensing board.
But health plans routinely include confidentiality provisions in settlement documents expressly precluding enrollees or subscribers from discussing the facts publicly. That practice not only prevents the Department of Managed Health Care from fulfilling its regulatory responsibilities, but may also hide quality-of-care violations from public view.
In early 2002, the department proposed new rules that would require plans to submit edited copies of all HMO arbitration settlements and discovery quarterly. The department would then publish these documents on its web site.
As for the CRB's other findings, Hawkins casts doubt on the credibility of the entire report, which he says erroneously attributed several practices to Kaiser and did not allow the health plan to provide input. Kaiser, he says, reformed its arbitration system in 1997, incorporating almost all of the report's recommendations. For instance, Kaiser does not allow arbitrators to serve on its panels more often than every five years; its arbitrators must be retired judges or lawyers with at least 10 years in practice; and Kaiser offers to pay the cost of arbitration if a member agrees to the use of a single neutral arbitrator.
Lots to lose
Opponents of SB 458 include the California Chamber of Commerce, the Civil Justice Association of California, and the Los Angeles County Federation of Labor. The California Medical Association, Health Net, and the California Association of Health Plans (CAHP) also have joined Kaiser Permanente to kill the bill.
It's no coincidence that Kaiser is out front against SB 458. Because Kaiser Foundation Health Plans, Permanente Medical Groups and Kaiser hospitals and clinics are integrated, Kaiser has much to lose if binding arbitration vs. law court becomes a choice that enrollees can make after a dispute arises.
Hawkins says Kaiser's liability risk would increase dramatically under SB 458, which forbids arbitration in cases filed under California's right-to-sue law. For one, he says, medical malpractice suits against it — which have been subject to arbitration since the 1970s — would probably be filed to include a cause for action under the state's HMO liability law, thus turning them into "managed care" cases that sidestep arbitration. Second, he says, the state's $250,000 cap on pain and suffering does not apply under California's HMO liability law, which has not been tested yet.
But in the other four right-to-sue states, where predispute mandatory arbitration clauses are prohibited, there have been few suits against health plans. Georgia has had none since its law took effect in 1999, nor have Maine or Washington, which enacted patient-rights bills the following year.
"That's just goofy," says George Parker Young, a Fort Worth lawyer experienced in HMO litigation, about suggestions that there will be more suits against health plans if predispute clauses are eliminated. In Texas, he says, "We have seen five or six lawsuits a year filed since 1997, when our right-to-sue law became effective. We have not seen huge jury awards, and there is no evidence that premium increases are attributable to access to the courts."
CAHP President and Chief Executive Officer Walter Zelman disagrees.
"If we move away from arbitration toward a more court-based resolution system, the cost of insurance is going to rise, and everyone's going to have to pay a little bit more so that, literally, a handful of people can take their grievances to court. I don't think that's a wise trade-off when we already have 7 million people uninsured in California."
Change in stance
Supporters of SB 458 got a boost when the AAA announced that in 2003, it would begin a postdispute submission process for cases between consumers and health care organizations. The largest alternative dispute-resolution provider in the U.S., AAA says that consumers who are enrolled with carriers that use its arbitration guidelines would not necessarily be bound to a predispute clause; if a member were to submit a case to the association after a dispute arises, the AAA will administer it.
Its decision, according to India Johnson, senior vice president, was driven by the health care due-process protocol that the American Bar Association, the AMA, and the AAA developed in 1998. It recommends that consumers enter into arbitration voluntarily, after a dispute occurs, and not as a condition of enrollment.
"More arbitration clauses are being put into agreements between businesses and individuals," Johnson explains. "Consumer advocates were concerned that business knows more about the process, which would give it an advantage."
Voluntary arbitration as an alternative to litigation was codified in the Federal Arbitration Act in 1925. Although it was intended as a way for businesses to settle disputes with other businesses, several U.S. Supreme Court decisions now allow corporations to impose arbitration on consumers as a condition of doing business.
Mandatory arbitration clauses are now common in consumer credit card agreements, home mortgages, employment applications, and health insurance contracts. The Health Insurance Association of America opposes proposals that would prohibit mandatory arbitration clauses.
"We think that decision is best made by the purchasers of health insurance [employers] and sellers [insurance companies]," says HIAA spokesman Randy Clerihue. "The top concern of employers is rising premium costs. It makes no sense during a time of double-digit cost increases to deprive employers and insurers of a tool that can help keep health care affordable.
"Forcing every coverage dispute into the courts is a recipe for higher costs. Every dollar spent on legal fees is a dollar that can't be spent on patient care."
Kaiser frames its opposition in terms of cost control, too. "Through the use of arbitration, Kaiser Permanente is able to partially control litigation costs while protecting the rights of our members," Hawkins wrote in a letter to Escutia last year.
Outlawing mandatory arbitration might take an amendment to the California constitution. "There is a right to a jury trial in the [U.S.] Constitution, but it only applies in federal proceedings and does not bind the states," explains Douglas Kmiec, dean of the law school at Catholic University of America.
California case law hasn't offered opponents of mandatory arbitration a clear line of sight. In Madden v. Kaiser, the California Supreme Court decided that a predispute mandatory arbitration clause is not a contract of adhesion (which says "If you want my services, you agree to arbitration" and is illegal), as long as the employer and the health plan that negotiated the deal have comparable bargaining power, information, and ability, and as long as the employer offers other plans that don't include the clause.
However, Kmiec adds, other cases since Madden have found mandatory arbitration provisions to be contracts of adhesion.
"Keep in mind that Madden was decided in 1976, before any concern about managed care organizations and their pervasiveness," says Kmiec. "The court's decision might come out differently today."
The National Conference of State Legislatures reports no bills pending in other states on predispute mandatory arbitration clauses in health insurance contracts. But, says Court, of the Foundation for Taxpayer and Consumer Rights, the fate of SB 458 is likely to influence what other states do.
Introduced in 2001, SB 458 passed the Senate and is now in the Assembly Health Committee. A committee vote is expected later this summer.
Meetings
| | | |
| --- | --- | --- |
| Medical Devices Summit | Boston, MA | February 19–20, 2015 |
| 3rd Annual Summit to Improve Adherence and Enhance Patient Engagement | Philadelphia, PA | March 9–10, 2015 |
| Value-Added Solutions for Enhanced Customer Experience | Philadelphia, PA | March 9, 2015 |
---
Our most popular topics on Managedcaremag.com
---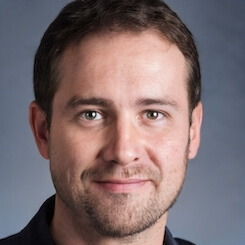 Paul Lendner ist ein praktizierender Experte im Bereich Gesundheit, Medizin und Fitness. Er schreibt bereits seit über 5 Jahren für das Managed Care Mag. Mit seinen Artikeln, die einen einzigartigen Expertenstatus nachweisen, liefert er unseren Lesern nicht nur Mehrwert, sondern auch Hilfestellung bei ihren Problemen.