In getting paid by HMOs, emergency physicians face a special "catch-22," as this doctor explains. But beware, primary care physicians: Needless emergency-department use can cost you money, too.
Picture this: Fearing the worst, a 57-year-old man with chest pain goes to the nearest emergency department, where a physician orders a diagnostic workup. The final diagnosis: dyspepsia. Fortunately, this patient is insured, so the cost of the workup (which could be as high as $500) will be covered.
Or will it? Several times a week, I have emergency patients whose managed care plans retrospectively deny payment for my services because the final diagnosis reveals that the situation wasn't an emergency after all. How was this man — or I, a board-certified emergency physician, for that matter — to know without an evaluation whether he was having a heart attack or indigestion?
Here's another scenario: A 50-year-old woman complaining of abdominal pain goes to a local emergency department. Is it gall bladder disease? A ruptured aortic aneurysm? Who knows for certain until the patient is worked up? Yet managed care plans have denied payment retrospectively for cases like this in our ED many times.
This simple fact of life — that a physician must examine a patient before he can diagnose her — is blithely ignored by managed care companies that deny payment for emergency care based on the diagnosis rather than the presenting symptoms.
Even if I could tell by looking whether a person has gallstones or a ruptured aorta, it wouldn't do me any good. Why? Because it would be illegal for me not to evaluate a patient who comes to my ED for care. Under the Emergency Medical Treatment and Labor Act of 1986, every patient who presents to an emergency department must be examined and, if he or she is found to have a medical emergency, must be stabilized before being discharged or transferred.
What patients should know
Cost isn't the only reason inappropriate use of emergency departments is a problem. Continuity of care suffers when care is provided in an ED rather than in the office of the patient's primary care physician. Emergency physicians have no records of what medications the patient already is taking or of tests that already have been performed.
What's the solution to this problem? A managed care plan is responsible for educating its members until they know its emergency policies cold. Patients need to know the difference between emergency care and urgent care and where to seek each. And they need to know whom to call for preauthorization, if that's required.
Primary care providers also have a role to play in reducing unnecessary visits to the ED. I must stress that I don't want to erect any barriers that might prevent patients with possible emergencies from seeking care in the ED. However, some visits to the ED are clearly unwarranted.
For example, we see patients who simply couldn't get a convenient appointment with their primary care doctors, who ran out of blood pressure medication on a weekend, or who decided one night after work that they'd better get a doctor to look at a rash they've had for a week. A little patient education on the part of primary care providers would go a long way toward reducing this type of inappropriate use of the ED.
The urge to do something
In other situations, families find themselves in a situation that feels to them like a crisis, but isn't necessarily a medical emergency. Families in crisis want something to do. It's up to doctors and health plan administrators to tell them what that something should be.
To take a particularly sad example, families of persons who are expected to die of cancer often bring them to the ED when they are dying. There's no reason to bring a cancer patient to the hospital to be pronounced dead. That can be done at home, where the family will doubtless be more comfortable, by the patient's primary care physician at a much lower cost.
A matter of hours
In addition to patient education, expanded office hours or improved access to a primary care physician after traditional office hours is key. Think about it: The average doctor's office is closed three-quarters of the week. What are patients to do the rest of the time? Many of them have no choice but to come to the emergency department. (For more on what primary care physicians can do to reduce inappropriate ED use — and why they should try to do so — see "How To Keep Your Patients From Overusing the ED" on page 33 and above.)
The problem of inappropriate ED use and nonpayment of emergency department physicians for services that are deemed — retrospectively — to be nonemergencies may seem removed from the concerns of office-based phy- sicians, but it isn't. In a changing health care system, the emergency department remains an essential community service. We all have a stake in maintaining its financial viability.
The author is a board-certified emergency physician practicing in Ann Arbor, Mich. He is president of the American College of Emergency Physicians.
How to keep your patients from overusing the ED
Primary care physicians have an interest in making sure their patients don't make unnecessary visits to the emergency department, says Mary Jean Sage, a practice management consultant with The Sage Associates in San Ramon, Calif. Here, she offers some tips on how to do so.
Every primary care physician who has managed care contracts would be wise to try to reduce unnecessary emergency department visits by patients. Here's why. First, all physicians who contract with managed care plans have to be concerned about practicing cost-effectively. Even if you're not watching the cost of the care your patients receive, the health plans are. You put yourself at risk of being "de-selected" if the cost of the care your patients receive is higher than the cost of care for other patients in the community.
If you're capitated, urgent care may be included in your capitation fee. That means you'll be financially penalized if patients seek this care in an emergency department. Finally, if you contract with a plan that has a withhold, high emergency department expenses may reduce your chances of getting that withhold back at the end of the year.
So how do you reduce needless ED visits by your patients? Here are five ideas that may help:
1. Review your scheduling practices. Don't schedule physicals or other routine care between 4 and 5 P.M. Instead, leave that last office hour open to squeeze in some urgent care patients who might otherwise head straight to the ED.
Try scheduling physicals first thing in the morning instead. If you find you need more than one hour a day for urgent care, leave some open appointments for sick patients around 10:30 A.M. That gives patients a chance to realize they're not feeling any better after a night's rest, to call for an appointment, and to get to the office.
2. Offer extended office hours. These hours could be in the morning or evening, depending on your patients' needs as evidenced by their patterns of emergency department use.
In many areas, the evening hours are the busiest for emergency departments. But ED usage patterns vary significantly depending on the patient base and the location of the department. For example, an ED located in a business rather than a residential area may see more patients during office hours than it does in the evening.
To determine when patients are using the emergency department most in your area, you either can track the time of your own patients' visits to the ED for a few months or ask the emergency department director which hours are busiest in the ED.
Naturally, adding office hours will increase your payroll and utilities expenses. But it won't increase your rent or your mortgage, and it will make your practice more appealing to managed care plans and patients.
3. Hire some flexible help. Another way to fit more urgent-care patients into your office hours — and thus keep them out of the emergency department — is to hire a nurse practitioner or physician assistant. That person could see patients who call and need (or want) to be seen the same day, while you continue with your scheduled appointments. A nurse practitioner or physician assistant could also help you cover extended office hours.
4. Hire a phone-triage nurse. If you don't like ideas 2 or 3, consider this one. A phone-triage nurse can give patients advice about when and where they should seek care, and, if they don't need to be seen right away, what they can do to make themselves more comfortable overnight. Computer programs are available that help phone-triage nurses ask the correct questions and give the best advice based on the symptoms described by the patient.
5. Educate your patients. If patients are to reduce the number of visits they make to the emergency department, they'll need to be educated about their alternatives. Consider writing a letter to all of your managed care patients explaining what they should do in an emergency. Six months or so after the first letter goes out, you might draft a follow-up letter to be sent to your patients who still frequently seek care in the ED.
In any communications with patients, always state clearly and prominently that any patient who has symptoms of heart attack, severe breathing problems, unstoppable bleeding or any other life-threatening emergency should go directly to the nearest emergency room.
Then explain what patients with less urgent medical problems should do — both during and after office hours. Should they call their insurer? You? Your phone triage nurse? With luck, the plans in which you participate have similar enough policies that you can write one letter to all managed care patients. If not, write a separate letter for the plan that differs (perhaps it has its own urgent care clinic), or if necessary, a letter for each plan.
Implementing two or three of these ideas will require an investment of time and money. But you'll find that in the long run, the reward will prove to be well worth the investment: patients better equipped to handle emergency — and not-quite-emergency — situations in a managed care environment.
Meetings
Medical Devices Summit

(link is external)

Boston, MA
February 19–20, 2015
3rd Annual Summit to Improve Adherence and Enhance Patient Engagement

(link is external)

Philadelphia, PA
March 9–10, 2015
Value-Added Solutions for Enhanced Customer Experience

(link is external)

Philadelphia, PA
March 9, 2015
---
Our most popular topics on Managedcaremag.com
---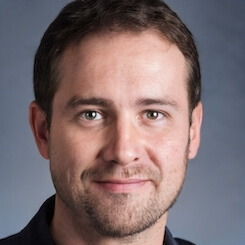 Paul Lendner ist ein praktizierender Experte im Bereich Gesundheit, Medizin und Fitness. Er schreibt bereits seit über 5 Jahren für das Managed Care Mag. Mit seinen Artikeln, die einen einzigartigen Expertenstatus nachweisen, liefert er unseren Lesern nicht nur Mehrwert, sondern auch Hilfestellung bei ihren Problemen.