At a glance
Union Carbide Corp.
Danbury, Conn.
Goal: To improve drug compliance and realize savings for employees and employer
Strategy: Emphasizes patient education
Number of employees and retirees covered: 35,500
Number of covered individuals taking medications to lower cholesterol or to treat hypertension or diabetes: 9,000
Number of eligible individuals with compliance problems: 5,000
For as long as physicians have treated patients, making sure they follow doctors' orders when out of the office has been an important element of the treatment effort. That is especially true when it comes to medication. But to the chagrin of many health plans, employers and physicians, patients drift off course.
A recent study by Schering-Plough Corp. of Madison, N.J., for example, found that 32 percent of U.S. patients do not get prescriptions refilled as prescribed, and 17 percent stop taking medications entirely before the appropriate time.
As a result, patient noncompliance has become a major concern, costing the health care system a tidy sum. By one estimate, hospitals spend $8.5 billion annually on just those patients who don't take their medication as prescribed.
Other consequences include recurring illnesses, avoidable side effects and more severe medical difficulties such as heart attack and stroke.
The indirect costs to the economy from noncompliance include lost productivity, absenteeism and lost earnings. Mindful of the costs and health consequences associated with noncompliance, employers are starting to take steps to encourage employees to stay on track.
An educational initiative
To improve compliance among its own employees and retirees, Union Carbide Corp. recently launched a pilot program with Aetna U.S. Healthcare to make sure employees are well informed about their medications.
Danbury, Conn.-based Union Carbide is self-insured, and Aetna administers its health and pharmacy benefits plan. The pilot effort focused on 9,000 employees taking three specific types of drugs: to lower cholesterol, to treat hypertension and to treat diabetes.
The aim was to determine how many were not complying with drug regimens and to take steps to improve compliance. At the beginning of this year, Aetna began looking at claims paid for refills for these individuals to see if they were taking the medications as prescribed. A total of 47,000 prescriptions were reviewed.
Prescription for promptness
Jean Case, M.D., Union Carbide's medical director, says patient education and health care savings are the thrust of the pilot program.
"We want to educate our employees as to the value of appropriately using their medications. An individual's noncompliance with a physician's prescription regimen, especially in the case of people who have chronic problems or conditions, can cause major health problems. Indirectly, it can increase the costs to them as individuals and to the company."
Aetna found that about 5,000 of the employees and retirees were getting their prescriptions refilled too late. To get these patients back on course, their doctors were contacted by letter, and pamphlets on the importance of taking medication properly were sent to both doctors and patients. The letter to the physicians described the pilot program, provided article references on the importance of drug regimen compliance and listed the names of the doctor's patients who received the informational pamphlet.
Titled "Taking Medication Correctly," the pamphlet tells patients that when they take too little or too much medication, they "invite unnecessary health problems–and the problems and expense that go along with them. For example, taking too little diabetic medication may result in eye and kidney problems in the long run."
No matter how good you feel
The pamphlet also points out that sometimes people fail to take medications for conditions such as high blood pressure, high cholesterol or diabetes because they don't feel sick. But if a person is being treated for one of these conditions, the publication goes on, it is important to continue to take the medication "even after blood pressure, cholesterol or sugar levels show improvement."
Patients also should know what time of day to take their medications, whether they should be taken with meals, if there are any foods or other drugs to avoid while on the medications, whether there are possible side effects, how patients can help reduce those side effects, and how to store the medications.
Patient education is paramount, according to Case, who says the pilot program exemplifies managed care at its best. She hopes that medical costs can be reduced by teaching employees to stay well–which means, among other things, encouraging them to keep uppermost in mind both the purpose of prescribed medications and the importance of taking them regularly for the full indicated course, regardless of the apparent absence or improvement of symptoms.
Aetna is able to craft this type of study because it keeps a complete data base of claims filed by Union Carbide employees.
The insurer is very conscientious about patient privacy, says Janet Thomson, R.Ph., program manager for this project and for drug utilization evaluation with Aetna in Hartford, Conn. "We are extremely careful about the confidentiality of the data. We don't want it to be an invasion of privacy. We want it to be educational," she says.
Pharmacist Thomson says she is now ready to evaluate the data and determine the extent of improvement that has been achieved among the 5,000 employees. "I expect to see some improvement in on-time refills, but a one-time reminder may not have a dramatic effect on changing behavior. We will most likely need to look at other ways to reach members."
A role for pharmacists
What other ways can be used to improve drug compliance? Thomson says the pharmacists who are filling prescriptions could help on this front. For example, message alerts could appear on the computer screen when a prescription is being refilled, letting the pharmacist know if the patient is late with the refill. The pharmacist could talk with the patient immediately and find out why the individual was late in requesting a refill. If the medication caused an unpleasant side effect, for example, the pharmacist could call the physician at once and the dosage could be changed or an alternative drug prescribed.
In the meantime, what may seem like a way to drive up pharmacy costs is in the long run a way to trim the company's health care expenses, says Thomson–though it's not yet known by exactly how much.
"It should reduce overall health care costs," Thomson concludes, "because there will be fewer complications from the illnesses that the medications are treating."
–Joan Szabo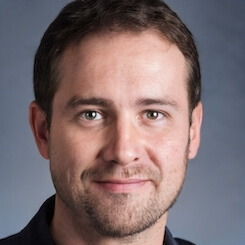 Paul Lendner ist ein praktizierender Experte im Bereich Gesundheit, Medizin und Fitness. Er schreibt bereits seit über 5 Jahren für das Managed Care Mag. Mit seinen Artikeln, die einen einzigartigen Expertenstatus nachweisen, liefert er unseren Lesern nicht nur Mehrwert, sondern auch Hilfestellung bei ihren Problemen.