Workers' compensation is attracting managed care companies because they can, more effectively than individual providers, concentrate on what's really important to employers — getting injured workers back on the job.
The average injured employee is a 34-year-old male blue-collar worker with a musculoskeletal injury such as a wrenched back or shoulder. A couple of years ago, he might have gone straight to a chiropractor, had his mental anguish confirmed by a psychiatrist and settled in for a long convalescence, broken only by calls from his lawyer and visits from the letter carrier lugging hefty disability checks.
"By the time all this had been put into place," says A. Lloyd McPhee, president of McPhee & Associates Inc. of Glendale, Calif., a provider of stop-loss products to the managed care industry, "the employee actually was unable to work and had been convinced he could not work. The game was big bucks instead of return to work."
Workers' compensation, which must be provided by most employers under varying state mandates, started out as a bargain between the worker and employer. If you get hurt on the job, the employer was saying, we will take care of you free, including paying you if you cannot work, and in exchange, you agree not to sue us. In short order, the last part of the bargain was conveniently forgotten, and litigation became the rule rather than the exception.
Although workers' comp constitutes only about 3 percent of total health care outlays, 11 million employees suffer work-related injuries each year, resulting in $111 billion in payments for medical care, wage replacement and disability settlements.
More than half of that $111 billion is handed to injured employees as lost wages. In the late 1980s, the costs were spiraling out of sight, peaking in 1990 – 92, according to Ken Martino, a principal of Tillinghast – Towers Perrin based in the firm's Hartford, Conn. office.
"Employers were saying, 'We can't just pay and pay. We need to manage these claims better,'" Martino says. "At the same time, the states were exercising more controls and giving the employer the right to send the injured employee to a specific doctor."
Eventually some employers (and providers) began to wonder. Managed care has excess capacity. The workers' comp system is overworked. If managed care can bring people back to health, couldn't it also send people back to work?
Not that simple
Sounds good in theory, but this is yet another area where reality soon overwhelms theory. "Group health companies do not necessarily have any expertise with workers' comp," says Richard H. Eskow, first vice president for managed care of Reliance National Insurance Co., a property/casualty carrier in New York City with extensive workers' comp exposure.
This is not to say that managed care companies are not entering the field. In fact, as one wag put it, "At this stage all that is left in the workers' comp debate is who will eat which part of the pie. One thing is certain: The risk will be in a managed care setting."
Nor is this to say that principles of medical management will not be applied by existing workers' comp networks and companies. Indeed, the number of HMOs offering workers' comp increased from 17 in 1994 to 72 in 1995, according to the accounting firm Milliman & Robertson. In 1996, 74 percent of managed care companies surveyed said they offered or planned to offer such service. Preferred-provider organizations (PPOs), which are in some ways better suited to this business than HMOs, are also adapting.
In any case, none of this will be simple or easy.
Twenty-four states now have formal workers' comp managed care programs; six restrict the employee's right to change physicians, 21 mandate utilization review, 21 are actually formulating their own treatment guidelines and three allow some forms of 24-hour-coverage (seamless medical management of employee injuries and illnesses whether acquired on the job or off, accompanied by disability management). Far more highly regulated than group health, workers' comp is micromanaged at the state level. That is just catch #1.
Catch #2 is the difference between the traditional cultures of managed care and workers' comp. From the employer's standpoint, the central goal of managed workers' comp is return to work. This means immediate appointments, aggressive testing, quick referrals to specialists, state-of-the-art treatment and rigorous physical therapy.
"This is really trauma care," asserts Carlos A. Saladrigas, CEO of the Vincam Group in Coral Gables, Fla., which sells a stand-alone workers' comp care package. "You go straight to the MRI before the aspirin. The first people I carve out of my system are primary care physicians. They generally do not have the equipment or time to take care of workplace injuries."
But that is only the beginning for the physician. To practice workers' comp medicine effectively, the physician must also have enough knowledge of the patient's workplace and responsibilities to devise a modified return-to-work regimen or job modification to get the patient back to work as soon as possible.
Sometimes this means traveling to work sites before an injury occurs. It means agreeing to see patients immediately — within a day, within an hour. Sometimes it means adhering to stylized treatment protocols or computerized tracking systems. It means returning calls directly to employers and nurse case managers in a timely manner (communicating medical conditions to employers is minimized by law under group health but mandated under workers' comp). In short, for the insuring company and the provider, taking on workers' comp can mean schooling in occupational medicine, ergonomics, plant safety and preventive work procedures.
Catch #3? Not only do most states prohibit the writing of one policy for group health and managed workers' comp, but the operating procedures of the two are not compatible. Group health is not required on the job; workers' comp is. Group health can impose coinsurance and copayments; workers' comp must, by law in most states, charge the employee nothing. The young, fit worker of interest to group health may be a liability under workers' comp (think roofer or fire fighter). Often the two programs involve different sets of insurers and answer to different state and federal bureaucracies.
Catch #4 is risk. Workplace injuries are relatively rare. Their toll can rise and fall from year to year. Say a company has 100 employees. With families, that might mean 250 group health members at two or three visits a year, or 750 visits. Under workers' comp, though, that same company would enroll 100 members, but sustain only 10 injuries in a year and require 30 visits. The pool is smaller and requires special services, yet long-term exposure on the disability side can be substantial.
Take catastrophic injuries — burns, brain damage, spinal cord injuries. These constitute 3 percent of all workers' comp claims, but 20 to 40 percent of annual payout (medical and indemnity combined). They are clinically complex, yet so infrequent that even experienced companies may not have sufficient experience to manage them. In some cases, catastrophic claims management may become a subset of workers' comp business.
To increase the pressure on insurers and providers, as one insurer put it, workers' comp is not discount medicine. Some companies even pay physicians more than state minimums to reflect their additional involvement in the life of the patient and the employer. Some insurers pay physicians a management fee plus fees for services. Others package each injury or illness into a flat rate. Some liken the industry to group health 15 years ago — as Alice (in Wonderland) said, it's in a state of becoming.
If a provider takes on the disability risk also, exposure is increased exponentially. HMOs are forbidden to assume risk for the disability component. Yet some employers prefer that company that carries the disability payment risk also carry the medical risk, figuring that it will provide an incentive to get people back to work sooner.
"Some HMOs jumped into this in a big way," says David Corum, assistant vice president of the American Insurance Association in Washington. "Some assume risk, some go into the workplace and create safety and accident prevention programs. You have to be very clear about what you are offering the employer or insurer. Workers' comp is very difficult to manage. It's very regulated. There is a unique potential for disputes. Lots of attorney involvement."
Health care companies and insurers are approaching this market from a number of perspectives. Some are longstanding workers' comp management companies that buy into group health networks or purchase existing companies to augment their traditional approach. Others are large, established managed care companies that either buy or become a partner with a workers' comp entity or contract with an insurer — or, in a third option, start their own managed workers' comp divisions from the ground up.
Still others contract with large, self-insured employers or qualify as certified workers' comp providers under state programs requiring employers to contract only with certified providers. In some cases, this means that third-party administrators and physician networks seek certification and go after the business on their own.
'The return-to-work company'
MetraComp Inc., a division of United HealthCare, has trademarked the above phrase. Since its inception in 1981, managing workplace injuries has been its main business focus.
Although United HealthCare is headquartered in Minnesota, MetraComp is in Tampa, Fla. Workers' comp managed care became mandatory in Florida on Jan. 1. (see sidebar below) Employers were forced to sign up with a managed comp provider or form their own network. Providers are reimbursed through a fee schedule approximating Medicare, although most networks negotiate discounts. Employees can select their own physician from a panel provided by the network.
Companies that had already instituted managed workers' comp resented the requirement that they build and certify their own networks. However, this benefited companies like MetraComp, which could offer all the bells and whistles required by the law
At MetraComp, each employee's care is delivered by teams that manage treatment plans every step of the way to minimize medical costs and lost days. Lawyer involvement and doctor-shopping are minimized. The network's 50,000 providers — MetraComp, like most workers' comp networks, is long on occupational health, orthopedic and surgical specialties and short on Ob/Gyn and pediatrics — are selected based on their experience with occupational medicine. Their guiding philosophy must be returning the employee to work. Period.
There's more that's different from group health. "Our goal is for the employees not to go to an attorney," says Vice President Gregg Strott. "If they are sitting at home watching television, sooner or later that attorney commercial will catch their eye."
Strott emphasizes that the course of care is different than under a group health plan. "We don't want a group health approach," he says. "It's like a balloon. If I squeeze down medical costs, disability costs pop up at the other end."
"We screen all physicians," Strott says, "and make sure they know what's involved. They should know they may give depositions, they may go to court and they must return calls to case managers as well as employers. We also encourage physicians to make site visits to look at the workplace — before an injury takes place."
Strott is negotiating some discounts these days because the growth in workers' comp is slowing. "We don't capitate providers," he says, "because the tail is so long. A person could receive disability forever. However, we do look at negotiating global fees as the Texas Heart Institute does, so much for hospital, professional services, rehab."
"Anyhow," he wonders, "how could you capitate? Compare my risk, sitting at a desk, with the risk of a guy climbing a power pole."
Paid more for doing more
"This is not a fad," says Randolph H. Hack, vice president of claims for Combined Benefits Insurance Co. in Missoula, Mont., referring to coordination of benefits in workers' comp. CBIC (parent company, BlueCross BlueShield of Montana) tackles the wide open spaces of Montana, which are rich with dangerous work and poor in choice of medical specialists. "I think there is one spinal surgeon in each major city here," Hack says. "In addition, we require significant training for physicians in our [preferred-provider] network and doctors must visit work sites and participate in accident prevention."
To make up for the additional burdens put on its network physicians by the requirements of CBIC's brand of managed workers' comp, instead of negotiating discounts with the physicians in its PPO, the company dishes out more than the state requires. "We pay 10 percent above the state schedule rather than capitate or insist on discounts," Hack confirms. "When a physician renews, we bump that to 15 percent above state. We can realize enough savings through efficient and efficacious treatment and cutting disability through swift return to work. We don't have to make money off the doctor."
Just three lawyers
"We make every effort to show employees why it is in their best interest to return to work," Hack continues. "Patients who return to work consume fewer medical services as well as incur lower disability costs. We've processed hundreds of claims and have seen only three attorneys show up."
CBIC also minimizes cost by carefully screening employers, accepting only the larger players.
"The message we give employers is that the cheapest thing of all is for the employee not to get hurt in the first place. Employers have to be committed to safety programs and injury prevention or we won't take them. They also have to be committed enough to let their employees take our classes, which can amount to hundreds or thousands of man-hours off the job."
Hack has instituted other employee-friendly procedures. "If we're going to investigate a claim, we tell the person up front, preferably in person, face to face. Montana says to start disability within 44 days. Workers get their first check in two weeks, even before the claim is accepted."
Ohio is another state that recently implemented mandatory managed comp. In essence, those employers in the HomeTown Health Network of Akron, which has many health care products, asked HomeTown what it could do for them on the workers' comp side. "We looked at what other companies had done," says Stephen F. Elkins, director of Premier Comp, the workers' compensation division that HomeTown eventually created.
"We had employers that let us know they'd be there for us if we could put something together," Elkins stresses. "So we looked at treatment protocols and went out and put together a network."
In many cases, Premier Comp created an addendum contract with some of HomeTown's existing providers. Like the others, Premier Comp stresses return to work.
Instead of issuing hard and fast treatment protocols or disability duration guidelines, Premier Comp relies on the best practices of the community. "The doctors use their own management systems," Elkins says, although InterQual guidelines are made available, along with aspects of Ohio law that must be obeyed.
In terms of payment, for example, Ohio is different. "Ohio is monopolistic," Elkins remarks. The Bureau of Workers' Compensation collects all the premiums, assessing employers on the basis of type of work and past history, and dispenses them, making the bureau the largest single-line insurance company in the state. In March, however, outsourcing of medical management was authorized, and 57 managed care companies qualified to serve the state's 270,000 employers. "The state certifies and the state can decertify," notes Elkins.
"Over time the big cost reductions come from cutting disability and getting people back to work," he says. "It used to take six to eight weeks for an employee to get an MRI. Now it's one to two days. Although we have no influence over the premium the employer pays, over time, with decreasing cost, that should decrease, too.
"We sell ourselves as a middle man," Elkins adds. "We're labor-friendly. Whereas workers' comp used to be adversarial in Ohio, and workers had to fight for their benefits, we sell it as a benefit of employment. We say, 'You'll get high quality care if you let us cut waste.' Above all, we see this insurance product as a living, breathing product line that can be changed as conditions change. We customize it for each employer."
As for disputes, Elkins says he tries to eliminate lawyers. Every managed care company in the business has to have a dispute resolution mechanism, he says. In Premier Comp's case, disputes are adjudicated by a medical specialist in the same specialty, but in another county. What that doctor says goes. "Silly things used to get litigated," he sighs. "Six months over a $20 fee bill."
CMOs, POPs, a new world
"To capsulize the problem, employees are injured too often, and if they get injured, they stay home too long," says James M. Walter, president and CEO of ManagedComp, a company in Waltham, Mass., that provides both the insurance and medical components of workers' comp.
ManagedComp is speaking a new language. CMOs are workers' comp "care management organizations," the HMOs of workers' comp. POPs are "primary occupational physicians."
Like many comp companies, ManagedComp, with customers in 38 states, uses a team approach. Each employer gets a "service team." The account manager trains company personnel how to respond to injuries and meets with employer representatives periodically to discuss the company's loss runs and other indicators. The injury-prevention consultant conducts on-site assessments of trouble areas, analyzes accident reports, develops prevention programs and trains employees. The case manager, of course, intervenes early in the case of injury, coordinates medical care between the POPs and specialists and develops a return-to-work plan. The POP provides initial treatment, advises on work restrictions, refers to specialists and coordinates (daily in some cases) with the case manager. Finally, the claims manager reviews all claims for conformance with state regulations, conducts investigations, authorizes medical reimbursement and wage replacement and checks medical bills.
"There are a lot of people claiming to provide workers' comp, but very few CMOs," says Walter. "Comprehensive care is our key differentiator."
Walter ticks off the areas of service he provides: prevention, training, risk management. ManagedComp also handles the disability side. "So many HMOs don't understand disability," Walter notes. "Our average cost per claim is half that of other companies, and 90 percent of those savings come from cutting the length of disability.
"If an employer says just give us the cheapest price, we pass," Walter adds. "We believe responsible employers want their people cared for properly, and then we go in and show them how they can eliminate injuries for an even better outcome."
Community Health Plan (CHP), a Kaiser Permanente division, has 400,000 beneficiaries in all lines of business in New York, Vermont and western Massachusetts. It recently entered a joint venture with Healthcare First, a managed workers' comp program, hoping to join managed care techniques to workplace health problems. Headquartered in Latham, N.Y., CHP/Healthcare First uses a lot of CHP's group health providers. "We had to beef up the areas where group health is traditionally light — orthopedics, physical therapy," says Stuart Lefkowich, the division's senior director for government and special programs.
"We sell this product to workers' comp insurers," Lefkowich explains. "And we sell it based on the claim that we can save them dollars, treat their workers quickly and get them back on the job." The company does not assume risk for disability, which can be long-term, because its customers commit themselves to only a year at a time. "Some employers already run a tight ship, but we can save others ten to twenty percent."
As for payment to CHP/Healthcare First, that's a percentage of the premium the insurer collects. "That percentage, which is, in effect, fixed, is for our medical management services," Lefkowich explains. The company pays its providers fees for medical services.
Two systems become one?
If the same companies are going to be handling group health and workers' comp, wouldn't it make sense to sell the employer one policy? After all, if the employee breaks his leg on the job or off, he still can't work at full capacity. Why have two systems handling care? Let's just get him back to work.
This is the line of reasoning that has resulted in the so-called 24-hour coverage movement. Because of the cultural and legal constraints mentioned at the beginning of this article, a single policy is not allowed by any state. Would you, for instance, want your employer to know all about your non-work-related health problems? That is just one issue. Folding in short- and long-term disability is also a problem. Managed care companies buy risk a year at a time, as a rule; disability payments can be forever. Too, traditional insurers want to protect their turf and don't want to lose business.
"We'd like to be one-stop shopping," says Premier Comp's Elkins. "It's not really allowed now. But you are always going to have some claims where the employer is held harmless and the responsibility pops over to the group health side. Still, it really doesn't matter if the injury occurred at home or at work: It will still cost the employer money. But a group health primary care doctor may enable the person to stay home longer, rather than concentrate on job modification or return to work."
For that very reason, Suzanne Strasser, human resources manager of 1,300-employee Vistana Development, a vacation real-estate time-sharing company in Orlando that contracts with FHM Insurance of Florida, doesn't want to send her workers to the family doctor. "If the person couldn't lift 20 pounds, the doctor might send him home, resulting in lost time. Now, with managed workers' comp, the doctor knows to send the person back to work with a lifting restriction." Vistana, she says, helps physicians visualize job requirements by sending written job descriptions, so they know the physical requirements of a housekeeper, an engineer.
"Although workers' comp is a different animal from group health, I think integrated or coordinated care is the way this is going," says Michele A. Ferguson, manager for marketing sales and service for Healthsource Employer Services Inc., the workers' comp subsidiary of Healthsource Inc., an HMO, point-of-service and preferred-provider company in Concord, N.H. With 4,000 providers and 15,000 employers covering 120,000 workers, Healthsource Employer Services built its network and case management program from the ground up and only recently purchased turnkey expertise in the form of a rehabilitation case management company.
Influencing group health
If the two sides of health insurance begin to merge, group health may begin to look more like workers' comp than the reverse. "We have recently undertaken a pilot program with a supermarket with 4,000 employees," Ferguson explains. "The workers will go to the same network of providers, whether their problems are job-related or not. One 800 number, one I.D., one physician directory. We will be employing the kind of case management we use on the workers' comp side. If you fall off a ladder at home, you will get a call from a nurse case manager who will arrange for you to return to work as safely and quickly as possible. Before, if you were hurt at home, when you went back to work wasn't even an issue."
And according to Ferguson, since the introduction of Job Care, the new Healthsource workers' comp plan, litigation has decreased.
Litigation is only one measure of these plans. The former Utilization Review and Accreditation Commission, now the American Accreditation HealthCare Commission, has issued workers' compensation utilization management standards and has accredited 20 organizations (See "Inquiring Employers Want To Know," below).
Yet more 'report cards'
So-called "report cards" are also being devised. Always, however, the differing missions of group health and workers' comp must be considered. In workers' comp, as we have seen, up-front medical expenses must, of necessity, be high, which would normally count against a medical plan. Managed care companies are at work measuring employee satisfaction, loss ratios and individual physician performance records. Often, the dollars saved per claim are trotted out as an indicator of performance, and the amounts paid out on disability are ignored.
As we have said, an employer's track record can change at the drop of a hat — or slip of a front-end loader. Vistana Development experienced a 22-point drop in loss ratio in 1995 compared with 1994, at least part of which the company attributes to management innovations. Lost-time claims were cut in half, with medical expenses down 75 percent. But the company's experience in 1996 was closer to 1994's pre-managed care losses. Frequency and severity of accidents were greater, Strasser says.
"Our loss ratio was 21.5 percent last year," says CBIC's Hack. "We've only been doing this for 19 months, but we are paying a lot less in claims."
Without citing a lot more information that only an insurance agent could love, most health care companies involved in this express satisfaction with the business as well as a sort of awed amazement at how complicated it is.
"This," emphasizes ManagedComp's Walter, "is not really business you can handle by retrofitting an HMO or PPO. There's a lot more to it."
Tillinghast – Towers Perrin's Martino raises a related point. "If all this works perfectly, the return-to-work numbers are good, job sites are safer, courses of treatment shorter, disability cut. The health care company may see it differently. It will ask, "Hey, where are the patients?"
Jean Lawrence writes Managed Care's monthly Washington Initiatives column.
Fundamental differences between group health and workers' compensation systems
Concept
Group health
Workers' comp
Incidence of illness/injury
Highly predictable in large populations

Minimal employer role in affecting rates of incidence

Very unpredictable

Major employer role in affecting rates of incidence

Gatekeeper tool
Primary care physician

Reliance on internist or general practitioner

Need fully-equipped, trained, accessible point-of-entry facilities

Trauma or initial care orientation

Diagnosis/treatment philosophy
Progressive

Return to work not an issue

Aggressive

Return to work an objective

System financing
Predictable utilization

Employer experience not a major determinant of cost

Leads to risk sharing or transfer

Closed end for cases

Cause of injury/illness irrelevant

Unpredictable utilization

Employer experience major cost determinant

Does not lead easily to risk sharing or transfer

Possible lifetime costs

Cause of injury critical
Source: THE VINCAM GROUP, CORAL GABLES, FLA
Florida's mandatory managed workers' comp
On Jan. 1, 1997, injured workers were mandated by legislation enacted in 1993 to receive care through certified managed care health plans. An employee may choose a primary care physician in the network, but if he or she receives care outside the health plan or receives care that exceeds certain limits, a $10 copayment is imposed.
The law also requires development of practice protocols for workers' compensation services for the 10 most common procedures.
Physicians must be certified by the state or affiliated with a licensed managed care organization to treat injured workers. Doctors must also finish a four-hour course in workers' compensation case management.
In terms of provider reimbursement, a three-member panel appointed by the governor determines maximum charges annually for physicians, hospitals, ambulatory surgical centers, work-hardening programs, pain programs and durable medical equipment. The provider fee usually coincides with the Medicare level and most networks negotiate discounts. Hospital outpatient charges are based on 75 percent of usual and customary charges. Utilization review is customarily done on all bills.
A certified provider must receive authorization from the insurance carrier before starting treatment. If emergency care is provided, the doctor must notify the carrier within three days; if a patient is admitted to a facility, the physician must tell the carrier within 24 hours. Once treatment is provided, physicians must give the carrier a preliminary notice of treatment within three days and complete a report within 15 days.
The legislation also calls for a pilot program that authorizes 24-hour insurance coverage under one policy. Under the two-year proposal, medical benefits must be no less than those in the company's group health coverage. The employer must pay the entire premium; however, the law allows an employee copayment or deductible. The managed care joint ventures that will provide coverage under the pilot program will offer employers a single policy that will cover all of workers' compensation and group health.
Inquiring employers want to know
Airy promises of savings are out, hard numbers are in, when it comes to managed workers' comp. "If you can't measure it," snaps one operator of a preferred-provider organization, "you can't manage it." Employers and payers want to know what part of that premium dollar is being saved by care management. The problem is, the tools to measure it are not fully developed.
Are the right specialties represented? Are doctors available on a timely basis? MetraComp of Tampa, Fla., is working on a national provider profiling system. Other companies are offering case-based predictions of cost and length-of-disability indicators. Providers also are being graded.
The American Accreditation HealthCare Commission (formerly URAC, the Utilization Review Accreditation Commission) in Washington has been certifying utilization management organizations since 1990, with a subset of those being involved in workers' comp. By August, AAHCC plans to have expanded overall accreditation of workers' comp organizations. AAHCC relies on both document reviews and site visits to evaluate programs. "There has been an explosion when it comes to workers' comp," says Steve Hendrickson, AAHCC's director of information. "We try not to dictate how companies should do business, yet they need to conform to our standards to get accredited. And certainly many companies are using our stamp of approval as a marketing tool."
More than a marketing tool, the systems of evaluation and of data collection that are now being designed eventually may change the workings of workers' comp itself, weeding out types of cases where managed care does not significantly reduce cost.
"Better information will aid trust" of providers, as one industry insider put it. "In the absence of trust, skepticism [about cost savings] creeps in."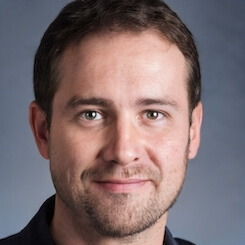 Paul Lendner ist ein praktizierender Experte im Bereich Gesundheit, Medizin und Fitness. Er schreibt bereits seit über 5 Jahren für das Managed Care Mag. Mit seinen Artikeln, die einen einzigartigen Expertenstatus nachweisen, liefert er unseren Lesern nicht nur Mehrwert, sondern auch Hilfestellung bei ihren Problemen.