Sometimes you have to spend money to save money. Vials with microchips, beeping blister packs and other new pharmaceutical delivery media, even if they are a bit pricey, could lower overall health care costs.
MANAGED CARE 

June

 

1997

. ©1997 Stezzi Communications
Sometimes you have to spend money to save money. Vials with microchips, beeping blister packs and other new pharmaceutical delivery media, even if they are a bit pricey, could lower overall health care costs.
David L. Bloom
In ancient Greece, the Father of Medicine himself observed that patients hampered their own healing by straying from treatments prescribed for them. Hippocrates cautioned his students to be wary of noncompliance. Twenty-four centuries later, the problem persists and is a significant deficiency in the managed care system. As physicians and plans face demand for higher treatment quality at lower cost, the focus will increasingly fall on drug misusage.
Of all medications prescribed to combat disease, less than 70 percent are actually consumed. This precipitates nearly $77 billion in excess medical care, according to a health economics analysis conducted by the University of Arizona's School of Pharmacy. The report, in the Oct. 9, 1995 issue of Archives of Internal Medicine, predicts that 40 percent of patients who receive outpatient drug therapy will experience a treatment failure and/or new medical problem as a result of improper use. These adverse outcomes, say authors Jeffrey A. Johnson and J. Lyle Bootman, are preventable.
For the managed care industry, the implications are earthshaking. Substantial expenditures might be cut by merely improving the way patients take their medications.
Yet counseling, education and behavior modification techniques have achieved only limited success in boosting compliance.
Coming to the rescue are advances in pharmaceutical packaging that could sharply improve dosing adherence. By decade's end, drugs may be dispensed to patients in blister cards integrated with inexpensive microchip technology programmed to beep at dosing intervals. The pocket-size units would also monitor the times when patients actually dosed. Then at refill times, the data could be quickly downloaded to a computer for assessment — probably by a pharmacist. If problems were detected, coun-seling or other intervention could be undertaken, averting some negative outcomes. The data could be transmitted electronically to physicians for use in their clinical evaluations of therapy.
"Plastic vials have been a tremendous advancement in drug containers, but they were really developed to accommodate tablets, not the patients who take them," says Peter Mayberry, staff director of the Healthcare Compliance Packaging Council. "Today, packaging is being designed to help people better use products, he adds. Blister cards are emerging with dosing schedules on them, bolder instructions, color codes for different times of day, even combinations of drugs wrapped together."
Although many factors affect compliance, much of the underlying cause of drug misusage stems from the incongruity between drug pharmacology and human physiology. To be effective in the body, drugs need to be replenished at precise intervals. Humans, however, are not born with built-in alarm clocks, so tablet times are missed, or people are distracted by events taking place around them. Patients are often advised to associate dosing with daily activities like meals, but this practice can be imprecise. Worse, dosing lapses commonly happen on weekends, holidays and vacations when patients' routines change.
Complicating the matter further are two advances in therapeutics: drug cocktails and chronotherapeutics. Since the recent discovery that combinations of pharmaceuticals are more effective than monotherapies in treating AIDS, some cancers and infectious diseases, some patients now have to consume up to 20 tablets a day without missing doses, lest resistance to treatment develop. Correspondingly, other illnesses fluctuate with biological rhythms, e.g., asthma is often more severe at night than during the day. So instead of administering a steady dose, chronotherapeutics matches medicine levels to the symptoms. Once again, precision of tablet usage is required.
"These breakthroughs in drug therapy have outpaced the ability of humans to properly utilize them," says John Fowler, co-president of Anderson Clinical Technologies in Rolling Meadows, Ill. "It is unrealistic to expect that prescrip- tions of multiple medications, dosed at different times, made by competing companies and dispensed in separate containers, can ever be taken compliantly without help." His company is developing a medicine pack with a microchip.
Already blister cards afford an edge over vials because drugs can be packaged in combinations. At the same time, electronic compliance management technology is intriguing because it can sharply improve usage. James M. McKenney, Pharm.D., professor of pharmacy in the School of Pharmacy at the Medical College of Virginia in Richmond, and Wendy P. Munroe, Pharm.D., president of MedOutcomes, found that microchip aids increased long-term usage by 17 percent. Not surprisingly, the clinical response of patients to treatment also improved with adherence to the prescribed regimen.
The authors further concluded that greater compliance gains were yet achievable by combining the electronics with other drug usage stimuli such as counseling. These results were published in the March 1992 Journal of Clinical Research.
Another advantage of the circuitry is its ability to capture precise times when patients take their tablets, permitting more accurate analysis of treatment. When tablets are pushed out of a "smart" blister card, a current-carrying filament is broken, marking the event electronically. This information can be plotted on a calendar, permitting a drug usage evaluation (DUE) — triangulation of the utilization, efficacy and safety of the medication. Thus, the ability to refine prescription care can be revolutionized.
The dramatic potential of pharmacy services to lower managed care expenditures was demonstrated by Lawrence R. Borgsdorf, Pharm.D., ambulatory care pharmacy specialist at Kaiser Permanente in Bakersfield, Calif., in a study of 836 poorly controlled patients. By correcting their misusage, an average annual savings of $644 per patient was achieved. The study finding appeared in the March 15, 1994, issue of the American Journal of Hospital Pharmacy.
"Once these tools become commercially available, you will see pharmacists embrace them," says Charles D. Pulido, R.Ph., cofounder and retired vice president of pharmacy affairs at PCS Inc., the large pharmacy benefit management company. "Disease states cannot be fully managed until we get a handle on compliance. This technology will enable pharmacists to improve drug usage and patient outcomes systematically. And since compliance is better achieved through face-to-face interaction with patients, community pharmacies may gain a business advantage" in contrast with mail-order operations, says Pulido.
In particular, the coming changes in drug packaging promise to benefit both the managed-care industry and patients alike. Essentially, the quality of medical care can be elevated — and costs trimmed — without paring services. While health care spending for pharmaceuticals would increase about 20 percent, physician and hospital outlays would lessen about 10 percent, generating a net saving. With lessened need for medical care, patients would also see a drop in their out-of-pocket bills.
Something for doctors
Physicians also stand to come out ahead. Under most capitation plans, doctors' earnings are eroded as their patients require more care. Earlier detection and correction of usage problems, however, could push down the per-head cost of health maintenance, allowing practices to clear more profit.
On the other hand, economics have always been the principal roadblock to high-tech compliance management. Such a remedy requires "front-end, hard-dollar" funding to generate "back-end, soft-dollar" savings. In the last couple of years, however, the fiscal landscape has changed. First, the price of microelectronics has plunged, making the circuitry feasible. At their debut 10 years ago, compliance monitors cost about $150 to manufacture. Today, more sophisticated units could run under $30 a year.
Saving exceeds cost
Furthermore, the outcome consequences of drug misusage now exceed the savings generated by generic substitution. This year, the average cost of health care for employees will be about $4,072. Let's say that 10 percent of that, $407, would be cut by better drug usage. This exceeds the projected cost of a high-tech drug usage program: compliance technology, DUE fees and additional consumption of medication. Even at a 60-percent price disparity between brands and generics, a net savings would be realized. And brand manufacturers are more likely to offer high-tech packaging than the producers of generics.
For pharmaceutical manufacturers, compliance enhancement may be a way out of the discount trap. "Managed care is hungry for a solution for noncompliance," says Kenneth S. Abramowitz, health care analyst at Sanford Bernstein Co. "An innovative remedy could allow drug companies to accomplish many of their goals: to increase script yields, differentiate brands and sustain margins. But while both manufacturers and retail pharmacy would profit from working together to overcome noncompliance, the mind-set for such a partnership has yet to evolve."
Michael S. Mahle, president of Vitafit International Inc. in Fairport N.Y., a company developing both diet and medication compliance devices, sees it differently. "The economics of dosing adherence are compelling," he observes. "In the computer industry, it is common for competing companies to collaborate on development of new products that no single firm could create alone. The same principles apply to health care. It will be more profitable for drug companies, pharmacists and packaging engineers to attack the problem jointly instead of separately. Once a compliance system gets a foothold in managed care, the rest of the market is going to want it fast."
David L. Bloom is president of PharmaQuest Corp. in Des Plaines, Ill. The company, which he started seven years ago, specializes in strategic pharmaceutical market development and contract clinical research.
Perfect compliance? Appearances can deceive
Actual patient on once-a-day medication who required emergency care on two occasions. Tablet count indicated that 28 doses were taken over four-week period, suggesting treatment failure.
Electronic compliance monitoring revealed a pattern of drug over- and underusage leading to treatment failure. With this information, dosing errors could be identified and addressed before medical outcomes occur.
Source: THE APREX CORP.
---
Our most popular topics on Managedcaremag.com
---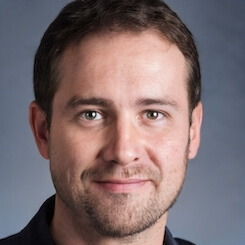 Paul Lendner ist ein praktizierender Experte im Bereich Gesundheit, Medizin und Fitness. Er schreibt bereits seit über 5 Jahren für das Managed Care Mag. Mit seinen Artikeln, die einen einzigartigen Expertenstatus nachweisen, liefert er unseren Lesern nicht nur Mehrwert, sondern auch Hilfestellung bei ihren Problemen.