When Harris Health System began posting losses, it became apparent that a new compensation system, with incentives to providers to control costs, was in order. Risk sharing was the answer.
As much as anything, managed care has meant change in the way physicians are paid. Capitation is becoming more widespread: Recent reports show 36-percent penetration in the largest managed care markets. But how capitation is implemented varies widely. For integrated Harris Methodist Health System, with its hospitals, HMO, indemnity plan and physician network, the process was complex, the result straightforward.
In 12 months, Harris Methodist Health Plan went from a $20 million loss to a $19.6 million profit.
HMHS, a system with annual revenue of approximately $1 billion, contracts with more than 5,000 physicians and 60 acute and tertiary level facilities across northeast central Texas. The system has approximately 350,000 risk lives and another 450,000 non-risk lives through exclusive relationships with local HMOs and preferred-provider organizations. Harris's HMO, Texas Healthplan, has about 297,000 members. Harris Methodist Health Insurance Co. is the point-of-service plan for live indemnity and accidental death and dismemberment coverage. The foundation-model Harris Methodist Select is the physician network. The newest addition to the system is Harris Methodist Health Inc., a new corporation that is the "back office" handling such administrative functions as claims processing, legal services, utilization review, credentialing and financial services.
Market stimulus
Managed care exerts certain stimuli on the market. The main stimulus is for lower premiums. In 1992, HMHS had approximately 55,000 covered lives with premiums in the neighborhood of $147 per member, per month. There was no medical management, and fees to physicians and hospitals were 200 percent above Medicare. HMHS had 25 percent of the insured market and 75 percent of the HMO market.
Then, in 1994, 25 new HMOs entered the market. By January of this year, HMHS had more than 300,000 covered lives and premiums were down to $116. There are markets across the country where premiums have stabilized, but at $85; some may be even lower. In 1995, Harris Methodist Health Plan experienced a $20 million loss.
Additionally, the administrative staff was being overwhelmed by the volume of work in dealing with, at that time, some 2,000 physicians, 22 hospitals and 226,000 covered lives. So, for reasons administrative as well as financial, HMHS management decided to consolidate the primary care physicians into groups. Within a year, there were seven primary care groups, and 65 percent of their patients were under risk contracts.
Primary care risk
One of those groups, with 45 primary care physicians, held 30,000 risk lives. Imagine what accepting the responsibility of full professional capitation for 30,000 patients meant to those physicians who had no previous experience with capitation.
In the next step, the primary care groups were put into eight economic pools according to budget performance, because that was the only standard available. We created five tiers. The fifth tier ranked the provider as operating at a level of 50 percent over budget, resulting in a 50-percent withhold. Imagine what that meant to those practices. Twenty-five percent of each practice's revenue was exposed to a 50-percent withhold, because 25 percent of every primary care physician's practice was with the Texas Health Plan.
In the Fort Worth market, about 45 percent of a provider's practice came through Harris Methodist Select, the physician organization at risk for $180 million worth of physician services. Harris Select has an exclusive contract for all professional services with Texas Health Plan, Aetna Health Plan and for another 450,000 PPO lives. The four primary care physicians and three specialists on its board decide the organizational structure and changes and withholds that are put before the physicians.
Specialists and hospitals assume risk
The specialists had to be grouped as well. Texas law permits physicians to form organizations that can assume risk and that act as one physician. They are called 501A foundations, and are unique in the country. So an HMO can deal with a 501A. HMHS asked the specialty physicians, through its contracts with them, to develop 501As or independent practice associations that would be aligned with individual network hospitals. The hospitals had to assume risk under this scenario.
There are very few hospitals today that are assuming risk. The network's 22 hospitals in the Fort Worth market agreed to do so. They told the physicians on their medical staffs to set up 501A organizations and begin working with the hospitals in managing the risk that the hospitals had accepted.
HMHS requires the primary care physicians, now in seven groups and eight different economic pools, to choose one Select Plus (IPA or 501A) organization. And that organization had to be a group of specialists representing all 22 specialties and operating from one hospital. A specialist could belong to just one Select Plus organization.
We also required that 95 percent of referrals from primary care physicians go to the Select Plus organization and that the 5 percent that are outside referrals be based on medical necessity. The primary care doctors got approximately 17 months to comply with the 95-percent rule. So 95 percent of all of the dollars spent on referrals had to move to the 501A/IPA groups.
The hospital could select only one specialty 501A, which assumed responsibility for the risk pool for specialists; the hospital assumed the risk pool for inpatient/outpatient services. So now we have three distinct risk pools: primary care, hospitals, and specialists–all capitated.
There is a simple reason behind the 95-percent rule and the 501A mandate. In most managed care markets, unless you are a single-source provider (one hospital or one physician group), there is no way of determining how many dollars you need to fund the risk pool. By having a primary care group select one of the seven 501A organizations, HMHS could identify the number of members that went into that risk pool and every month could fund each one of those pools with its percentage of the premium.
Premium flow
Here's an example of premium flow: The buyer pays 100 percent as premium, say $150. HMO administration takes 10 percent (in other organizations it is up to 16 percent). Marketing is 5 percent. That's a total of 15 percent. HMO profit is 5 percent (some others are at 11 or 12 percent, and those on stock exchanges strive for the highest levels). But HMHS's goal is 5 percent. That adds up to 20 percent, leaving 80 percent for medical loss.
Risk pools
There are four risk pools that divide up the medical percentage.
The first is 12.8 percent, which goes to the primary care doctors not at risk but who must select a 501A and adhere to the rest of the contract requirements. The least they can receive is 10 percent unless they are in the lower tiers, the lowest of which has up to a 50-percent withhold.
The second risk pool, specialists, contains 22.2 percent. They are paid on a fee-for-service basis out of that pool. At the end of the quarter, if there aren't any losses, according to the contract, 100 percent goes back to the primary care physicians. Specialists believe they are the ones actually achieving the savings, so they are allowed to go to the primary care physicians and negotiate how much will be kept in the pool for their bonuses. Most have negotiated a 50/50 split.
The third pool is hospital risk, containing 35.4 percent of the 80-percent medical loss percentage, if the pool has a surplus. If it has a deficit, the hospital is responsible. Distribution is 40 percent to primary care, 40 percent to the specialist and 20 percent back up to the hospital.
Pharmacy is the fourth pool. It is funded with 9.6 percent of premium. The physicians are at risk for 50 percent of the deficit, split 35 percent primary and 65 percent specialist. A surplus is split 50/50.
Bottom line: Whatever is left in any of the pools goes to the providers under contract and assuming risk. Nothing goes to the HMO.
Primary care: $16.80 per month
The physician's base capitation is 10 percent on a $150 premium, or $15. HMHS primary care physicians get an additional 1.2 percent if they're in the upper three tiers of the five-tier economic pool. Placement in the upper three tiers means ranking as a good primary care physician who manages patients economically and is therefore eligible for bonuses. An additional 1.6 percent is based on medical management. A physician contracts for that 1.6 percent to manage patients, to meet NCQA requirements and to allow our patients to make up as much as 60 percent of his practice.
That 60 percent access is across-the-board for all Select members. It is up from the current 45 percent, and that is because HMHS was having a hard time contracting because a lot of the practices were closed because of the old 80/20 rule. According to the 80/20 rule, no doctor allows a managed care organization more than 20 percent of his or her practice because more would be a controlling amount. To obtain 60 percent, HMHS Select would pay 1.6 percent.
HMHS pediatricians average about $23 PMPM, and the specialty pool (paid fees, not capitated) averages about $33.
Why medical management?
Medical management is important to handle increases in panel size–necessary for primary care physicians to hold onto revenues, because as premiums go down, increasing panel size is the only way to maintain the level of income the physician is accustomed to.
As panel size increases, medical management is a necessity because no one can treat 6,000 patients. But most of the "medical management" that occurs in the United States today is actually just moving papers in terms of referral; actual medical management is moving your abilities to different levels–to triage, to physician assistants, to specialties. How many times do primary care physicians call specialists and tell them how they want their patients managed, what reports they want to see? Few primary care physicians pick up the phone and manage the patient. How many tell the specialist that they want a transfer of knowledge so they can manage the patient in their practice? Very few.
Segmenting risk
There are benefits to distributing risk among all medical care providers. For example, it is easier to manage and distribute information to 15 groups than to 500 primary care providers. For HMHS, about 75 percent of the 1,500 specialists moved to seven 501A organizations. Twenty-two hospitals moved into seven groups accepting risk.
Select developed a multigroup specialty organization over 16 months. In that time, the Select board moved the market toward seven multispecialty groups assuming risk and providing their own medical management. Each group has its own medical management organization.
Select increased access to primary care practices to 60 percent, and increased the primary care income from $12 to almost $17 per member, per month. It went to a percent-of-premium contract that said to doctors, "As premium moves down, your contract moves down, so your 12.8 percent is going to stay the same but the dollar volume will vary as the premium moves in the market."
We put the incentive in the appropriate place: All participants have an incentive to manage their pools, even the specialists and hospitals.
Consolidation, with primary care physicians, specialists and hospitals working as one unit, is what's happening in the medical care market. But don't confuse that with integration, which is achieved only when all three of these organizations come together, sit down and start sharing revenues.
---
Our most popular topics on Managedcaremag.com
---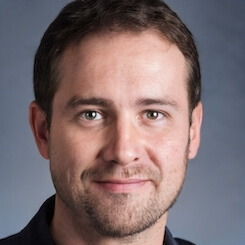 Paul Lendner ist ein praktizierender Experte im Bereich Gesundheit, Medizin und Fitness. Er schreibt bereits seit über 5 Jahren für das Managed Care Mag. Mit seinen Artikeln, die einen einzigartigen Expertenstatus nachweisen, liefert er unseren Lesern nicht nur Mehrwert, sondern auch Hilfestellung bei ihren Problemen.