The national goal is to immunize 90 percent of children under 2 by 2000, yet today the rate is still only about 75 percent. To meet the target, health plans are employing a variety of new techniques.
This article is underwritten by an educational grant from SmithKline Beecham Pharmaceuticals Inc.
Article also available in PDF format
Innovative programs created by health plans around the country are credited with boosting immunization rates to unprecedented levels, especially among infants and older children. But what makes these programs, which go by such names as "Getting Bigger," "Great Expectations for a Healthy Baby" and "Health Ride," so successful?
There are five typical characteristics.
First, they determine how many eligible children are up to date on immunizations at their second birthday, even if they suspect the rates will be low.
Second, they identify the factors associated with low coverage.
Third, by assessing their immunization activities and using criteria such as Health Plan Employer Data and Information Set (HEDIS) to collect, track and document data, they identify missed opportunities to vaccinate.
Fourth, these plans demonstrate commitment to developing innovative interventions designed to raise immunization levels.
Finally, they are committed to working toward the federal Childhood Immunization Initiative's goal for 2000 that at least 90 percent of children receive the recommended series of vaccinations by their second birthday, and to ensuring continuous accreditation of health plans by organizations such as the National Committee for Quality Assurance (NCQA).
"Few measures in public health can compare with the impact of immunization," says Walter A. Orenstein, M.D., of the Centers for Disease Control and Prevention in Atlanta. "Vaccines currently recommended for all children are not only effective but cost-effective as well."
From 1983 to 1994, the price of all the vaccines needed for immunizing a child rose nearly tenfold, from $28 to $270, along with the number of immunizations required. The CDC recommends 16 doses of vaccine before children reach the age of 2: three doses of hepatitis B (Hep B), four diphtheria-tetanus- pertussis (DTaP or DTP), three polio (IPV/OPV), one measles-mumps-rubella (MMR), four Haemophilus influenzae, type b (Hib), and one varicella vaccine (Var).
While reducing the cost of vaccines for parents is one reason why the federal government established the Childhood Immunization Initiative (CII) in 1993, cost-benefit analyses have demonstrated that every dollar spent on polio vaccines saves $3 in direct medical costs, while a dollar spent on measles-mumps-rubella vaccines has a 16:1 payback. When indirect costs are added, such as a parent's time lost from work for caring for a sick child, that figure is as high as $29 for a missed DTP vaccine. For an adult who missed hepatitis B vaccinations as a child and contracts the disease, the cost is incalculable.
Other reasons for CII include improving delivery of vaccines to children; increasing community awareness of the need for immunization; monitoring vaccination coverage and occurrence of disease, and improving vaccines and their use.
These goals were meant in part to address waning vaccination levels and increased risk factors for those children who do not receive scheduled immunizations. These risk factors have included a rise in measles cases in 1989 and 1990, an outbreak of congenital rubella in Southern California in 1990, a resurgence of mumps since 1986 and an increase in the U.S. incidence of pertussis over the past 20 years. Further, when initiation of vaccines is delayed, infants are at a much higher risk of having an incomplete vaccination series by the time they reach their second birthday.
Historically, vaccination levels of children under 2 have never been high. Yet when immunizations are required for school entry (traditionally the first grade), levels rise to 95 percent or better.
From the 1960s until 1985, when it was discontinued, the United States Immunization Survey's highest documented immunization coverage was 66 percent for the measles vaccine. In 1995, the average childhood immunization rate using HEDIS 2.5 was 79.3 percent.
"The rate of full immunization by age two is embarrassingly low: It's around seventy-five, seventy-seven percent, depending on what statistics you read and exactly how the statistic is defined. That means that one out of every four children is not fully immunized," says Cary Sennett, M.D., Ph.D., executive vice president of the National Committee for Quality Assurance. "Those children are at risk for getting illnesses that could be prevented. That's a huge issue we can begin to address."
HEDIS, he says, is creating the capacity to identify the health plans that have been most successful by making it clear where they are succeeding when others have not. This information will be disseminated. "That wasn't possible until we had a measure or a set of measures that would give us the ability to make comparisons and identify benchmarks. That's what I think HEDIS has contributed.
"It costs organizations to invest in the systems that are needed to produce HEDIS data, but part of the payoff is that everybody can see it and everybody can learn from it," Sennett says.
Recently, the American Association of Health Plans recognized health plan efforts to increase the number of 2-year-old children who are fully immunized. Judges included representatives of the American Academy of Pediatrics, the American Nurses Association, the CDC, the National Coalition of Hispanic Health and Human Services Organizations, the NCQA and the Washington Business Group on Health.
"Getting Bigger," "Great Expectations for a Healthy Baby" and "Health Ride" are three of the nine national programs that took top awards. First place for innovative quality improvement went to Prudential HealthCare HMO, Southern California, an IPA-model plan based in Woodland Hills, for "Getting Bigger." This HMO created an immunization program for parents and providers after discovering that only 44 percent of 2-year-olds were up to date on immunization at their second birthday.
An analysis conducted with the Prudential Center for Health Care Research identified several factors associated with low coverage: delayed receipt of the first vaccine, missed opportunities to administer simultaneous vaccines and adherence to invalid contraindications to vaccination.
Prudential HealthCare also surveyed 97 of its plan physicians and parents about their knowledge of, attitudes toward and access to vaccinations. It found that only 49 percent of physicians will vaccinate when a child has a mild illness, and fewer still when the child presents with a fever (41 percent). Fifteen percent of physicians referred children to other facilities for vaccinations and 17 percent of parents sought vaccinations out of the plan.
Based on this survey, Prudential developed "Getting Bigger" to educate parents. The program included a "Welcome Baby" packet, a first birthday card and an "Almost Two" reminder card. The plan sent doctors survey results, information regarding missed opportunities and appropriate contraindications, a set of chart stickers for use as a manual tracking system, and a quarterly listing of children in their practices who were between 15 and 18 months old. Participating physicians also were asked to review charts for accuracy and to follow up with those children who were identified as having missed vaccines.
"HEDIS data from 1995 show a substantial increase in immunization completion rates, from 44 percent to 71 percent, and further increases are expected as the intervention continues," notes the AAHP. The "Getting Bigger" program is now in place throughout California, and Prudential HealthCare "is examining the feasibility of developing a national registry to track preventive services for children, including immunizations."
Companion HealthCare Inc., winner of AAHP's second-place award for Innovative Quality Improvement, developed the "Great Expectations for a Healthy Baby" in January 1993 for well babies from birth to 24 months old. The goal was not only to achieve an immunization rate of 90 percent or higher, but to educate parents, providers and the community about the need for immunizations. In three years, HEDIS immunization rates increased from 68 percent to 89 percent.
And what if a plan is all set to vaccinate children, but they are consistently "no shows"? That's the problem addressed by St. Paul-based UCare Minnesota, winner of AAHP's second-place award for public-private partnerships. UCare Minnesota serves a primarily low-income population of approximately 57,000. In 1993, a retrospective survey identified a 46 percent immunization rate for the DTP, polio and MMR.
"Health Ride" is an effort to reduce the number of appointments missed because of a lack of transportation. An incentive program includes a $5 gift certificate from a local grocery store for parents who take their children at age 2 for well-child visits that include immunizations. These programs have helped UCare Minnesota increase the immunization rate to 79 percent for 2-year-olds enrolled in the program.
UCare Minnesota also is developing a partnership with the Women, Infants and Children program and is working with the Minnesota Council of HMOs' Immunization Task Force.
"HMOs need to be recognized as really stepping up to the plate and investing in these systems and sharing their results with the public," says Sennett. "I don't think that that's been consistent across the industry; it truly has been the HMOs that have been willing to be held accountable for achieving results, to a far greater extent than have PPOs and other types of systems."
Many managed care health plans use HEDIS procedures to measure childhood immunization rates. A study conducted by Thomas Ball, M.D., of the Thomas-Davis Medical Centers in Tucson, Ariz., and published in the November/December 1996 issue of The American Journal of Managed Care, evaluated HEDIS 2.5 to determine the percentage of 2-year-old children enrolled in a managed care organization who were not included in HEDIS data. Ball found that two thirds of 1,000 children 2 to 4 years of age, as determined by a medical record review, met HEDIS continuous enrollment for inclusion. This was defined as being enrolled in the plan from age 42 days through the second birthday. The other third, however, had either left the plan before age 2 or enrolled after 42 days of life. Of these children, 22 percent lacked a past medical record and 34 percent lacked immunization documentation. With HEDIS 3.0, which now requires continuous enrollment of one year prior to the child's second birthday, the issues Ball raised will be addressed.
Other changes in HEDIS 3.0 include measuring four DTP or DTaP, three polio (IPV or OPV), one MMR, two Hep-B (assuming the first dose is given at birth in the hospital) and one Hib. When HEDIS 3.0 data for 1996 are available, they will not be directly comparable to HEDIS 2.5 data for 1995.
To be accredited by NCQA, the managed care organization must adopt practice guidelines for preventive health services, including childhood immunization. However, Sennett emphasizes that plans seeking accreditation by NCQA are not required to use HEDIS 3.0. Any program that supplies satisfactory data can be used for accreditation.
Clearly, immunization "depends a lot on what the doctor does, but there is no question, based on experience and based on data, that the health plan can very significantly contribute to this process," Sennett says. "It is not simply what the doctors do. The health plan can support the physician and play a critical role in educating the member about why immunization is important and structuring the system to make it easy to get that immunization.
"I may be preaching to the choir here, but we often hear from patients that 'whether my child is immunized depends on me and what I do.' I'm not sure that there's a broad understanding among the public as to how much a well-run managed care organization can actually contribute."
Sennett acknowledges that there is real variation among plans and their immunization programs, "but the best managed care organizations are delivering on the promise of managed care. We want to recognize them and to create the tools that will permit them to be recognized in the marketplace."
Debra Hughes is a partner in D.A. Hughes Associates, Rutherford, N.J.
Computerized tracking systems are a key to higher immunization rates
Health plans that use HEDIS criteria and employ computerized tracking systems, newsletters, expanded hours and appointment rescheduling assistance are more likely than other plans to have high childhood immunization rates, according to the American Association of Health Plans' 1996 HEDIS Childhood Immunization Rates Survey.
And the younger a child is when vaccination is initiated, the greater the chances he will complete all necessary vaccinations according to schedule.
The cornerstone of the CDC's 1997 "Recommended Childhood Immunization Schedule" is the hepatitis B vaccine, given ideally at birth, before the infant even leaves the hospital, but at least by the time the infant is 2 months old. Increasingly, states are moving to legislate what vaccines are required for school entry. For example, in Washington state, children who had not completed a three-injection series of the hepatitis B vaccine by September 1997 were to have been excluded from kindergarten and those under age 6 from preschool or day care.
From medical as well as economic perspectives, this makes sense. The younger a person is when infected with hepatitis B, the greater the likelihood that he or she will become a carrier and suffer from chronic liver disease or hepatocarcinoma later in life. Yet even though hepatitis B can be prevented, more than 200,000 new hepatitis B infections and 4,000 to 5,000 deaths related to that virus occur annually in the U.S., most caused by the chronic infection occurring in infancy.
In fact, one study emphasizes that education about the hepatitis B vaccination should begin prior to birth, during prenatal care visits.
Computerized tracking programs such as the CDC's Clinic Assessment Software Application and SmithKline Beecham's new Immunization IMPACT, which is being used in immunization management and disease prevention, can help health plans and medical professionals improve immunization rates not only for infants, but also for toddlers, adolescents and adults.
"At SmithKline Beecham, our position is, we do not want to be just manufacturers of vaccine; we want to be strategic immunization partners with managed care organizations to see that their immunization programs succeed," says Ariypadi Krishnaraj, product manager for Engerix-B, the company's hepatitis vaccine.
"What we mean by their immunization programs succeeding is to see that the managed care organization achieves the goal of getting the vaccines in the child or adolescent's arm."
Three plans now available under the IMPACT umbrella that relate specifically to immunization management are CHIP (ChildHood Immunization Program); VAX NOW, a hepatitis B intervention program for adolescents, and B-WARE, an immunization program for adult members at increased risk. (Two additional programs relating to clinical laboratory testing and vaccine procurement are the Care Management Service and Vaccine Procurement Standardization.)
CHIP consists of provider and patient education materials and a vaccination tracking mechanism. This program helps health plans meet HEDIS, NCQA and CDC recommendations on general and specific disease prevention with standards set to increase or maintain:
Physician awareness of preventive care, including childhood vaccinations
Patient education and awareness
Patient access to preventive care services
Tracking and reporting of vaccinations
CHIP also includes VACTRAC 3 software for patient communication, scheduling and dosage tracking that helps comply with NCQA, HEDIS, American Academy of Pediatrics, American Academy of Family Physicians and CDC recommendations.
The 40,000-member HMO Blue health plan in Columbia, S.C., recently worked with SmithKline Beecham's IMPACT program to promote increased immunization rates. "All of us are concerned with quality, and this is one of those key issues in quality of care," says Michelle Harris, director of preventive services for HMO Blue.
Each physician who works with HMO Blue will be offered the IMPACT tracking software at no cost.
"The beauty of the software is that it allows physicians to track immunization data on all of the children for whom they are responsible, not just our HMO Blue plan," Harris says. "What's also excellent about the software is that the physicians' offices can create personalized letters, in addition to reminders and overdue letters from their data base, including printing labels." The educational support materials are also customizable, allowing HMO Blue to include, for example, its logo.
Harris says that the health plan is currently completing a baseline study of immunization rates, beginning with children under 2, as a step in building records that meet the NCQA standard for sampling. The health plan, which is a little more than a year old, is also putting other systems into place with the goal of NCQA accreditation.
Strategies to improve childhood immunization rates
Parent education
Include immunization information in newsletters, parent-oriented brochures, prenatal care mailings
Send personalized immunization schedules and/or reminders (from either pediatricians or the health plan)
Make personal contact — including home visits, if needed — with parents of children who are consistently behind in their immunizations
Survey parents and providers about knowledge of and barriers to immunization
Physician and office staff education
Involve clinicians and their staff members in developing immunization system improvements and provide incentives, such as continuing education credits
Use multiple strategies to make physicians aware of the literature on vaccines, including the Centers for Disease Control and Prevention's Guide to Contraindications of Childhood Vaccinations, Standards for Pediatric Immunization Practices and material from the American Academy of Pediatrics
Provide physicians with specific information on children in their practices who are not fully immunized
Help physicians and their staffs develop low-maintenance systems, such as chart stickers, to remind them to assess children's immunization status
Conduct periodic assessments in physicians' offices of children's vaccination status and educate physicians about opportunities to improve rates, based on their own practice patterns
Use financial incentives to encourage physicians to supply more complete data and/or meet immunization targets
Tracking systems
Use administrative and chart data to track vaccination status of children and identify CPT codes more consistently
Partnerships
Work with local health departments, state coalitions and others to develop community-wide improvement strategies and improve tracking of vaccinations given outside the plan
Link with other programs to assist patients, such as the Women, Infants and Children nutrition program
Source: AMERICAN ASSOCIATION OF HEALTH PLANS, WASHINGTON, D.C., 1996.
---
Our most popular topics on Managedcaremag.com
---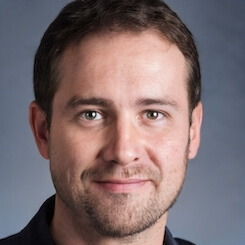 Paul Lendner ist ein praktizierender Experte im Bereich Gesundheit, Medizin und Fitness. Er schreibt bereits seit über 5 Jahren für das Managed Care Mag. Mit seinen Artikeln, die einen einzigartigen Expertenstatus nachweisen, liefert er unseren Lesern nicht nur Mehrwert, sondern auch Hilfestellung bei ihren Problemen.