At a glance
'Corporate Strategies For Women's Health'
Washington Business Group On Health
A few statistics:
Projected female employees joining U.S. work force by 2000   63%
Companies putting limitations (copayments, deductibles, caps) on behavioral health care that they don't put on other health services   87%
Companies with a sexual harassment policy   93%
Companies with a workplace violence policy   57%
At one time, women's health in the workplace meant reproductive health — those "women's problems" mentioned sotto voce, if mentioned at all. In the past decade, however, with women constituting almost half of the work force, women's health issues on the job have expanded to include menopause, drug abuse, domestic violence, breast cancer, depression, osteoporosis and a number of other conditions and situations. Breast cancer alone cost businesses $10.2 billion in 1993.
"Women suffer more from preventable disease than men," says Veronica Goff, a director of the Washington Business Group on Health, a 23-year-old organization of Fortune 500 and large public sector employers that together purchase health care coverage for 39 million workers, retirees and their families.
Managing women's health
Recently, the WBGH's two-year-old "Corporate Leadership in Women's Health" program conducted a survey of 200 large companies. With 45 percent responding, the study revealed several interesting facts. The most comprehensive coverage of preventive and health promotion programs benefiting women was offered by HMOs, preferred-provider organizations and point-of-service plans, with fee-for-service plans lagging behind.
Through their managed health plans, about 90 percent of the companies responding provided Pap smears and mammograms, and about 84 percent offered clinical breast exams. The figures reported for fee-for-service health plans were substantially lower.
Depression, second only to heart disease in keeping women off the job, stalks one in seven women, most of whom go untreated. The study showed that fewer than half of managed care plans routinely screen for depression. Lost productivity, absenteeism, and medical costs from domestic violence cost companies $5 billion a year, yet only one-fifth of managed care plans have programs that target family violence.
With a healthy birth costing $6,400 and an unhealthy birth running $20,000 to $1 million, reproductive services fared better. Prenatal care was covered by 88 percent of plans (68 percent of fee-for-service insurers). More than three-quarters of the managed care plans provided high-risk maternity management.
Full coverage of mental health and substance abuse services was rare, with only one-fifth to one-third of companies providing free-standing programs for depression, eating disorders, or drug/alcohol abuse.
The survey indicated that many of the employers planned to expand benefit coverage and workplace health promotion programs for women. "I think employers are looking beyond direct costs," comments the WBGH's Goff. "They are asking what the consequences are when women are not at work or are so distracted they cannot work to full capacity.
"But," she warns, "to start a program takes a champion."
Fannie Mae's example
The Federal National Mortgage Association, known by the diminutive "Fannie Mae," has a 56-percent female work force and was named one of the top 10 companies in women's health benefits by Working Woman magazine.
Called "trailblazing" by one human resources consultant, Fannie Mae's "Women's Health Initiative" is an umbrella for a wide range of services, programs and benefits. Among them is its Osteoporosis Prevention Program, focusing on the bone-weakening disorder that affects 25 million Americans, 80 percent of them women, and causes 1.3 million expensive and painful bone fractures a year.
Although osteoporosis costs the health care system $13 billion a year (expected to soar to $62 billion by 2020), only 30 percent of managed care providers cover bone mineral density tests — and only 4 percent of free-standing, in-house employer programs cover them.
At Fannie Mae, however, bone density screening is offered to all employees and their families, regardless of age or menopause status. "If you are talking about prevention," says Fannie Mae women's health manager, Jodi Fuller, "you need to start when women can do something to modify their risk. If you find out you have low bone mass at age 40, you have 20 years to do something about it."
Each female employee receives a mailing at her home, explaining the risks of osteoporosis and outlining the services the company will provide. In addition to bone density screening, those services include workshops, follow-up sessions, forwarding of results to physicians, a follow-up questionnaire for medium- and high-risk participants and a second screening after one year to track progress.
Fannie Mae also maintains a comprehensive Women's Health Resource Center for use by female employees and dependents. Tapes, books, videos and handouts deal with issues from adoption to smoking cessation to violence prevention. New mothers also participate in a breast-feeding/lactation program with a lactation room at the workplace for pumping milk and consultations with a trained lactation specialist. Classes and prevention programs are also available, along with a mobile mammogram unit.
Once initiatives of this sort have been approved at the highest corporate level, according to the WBGH's Goff, health plans under contract to the company may be judged by their contribution to the programs' success. Goff says at least one company (Digital Equipment) has written performance standards for the health plans it contracts with — and those guidelines refer to the health plan's efforts to detect and prevent domestic violence.
'Plans don't get it'
"Unfortunately," says Fannie Mae's Fuller with some acerbity, "osteoporosis screening is one of the least commonly covered tests. So we have to do it ourselves and leave the follow-up to our managed care plans. Part of the problem is that managed care does not look at the woman over a lifetime. It doesn't have the same commitment to a social cause that we have. The plans just don't get it — prevention is cheaper than cure."
Fuller likens the osteoporosis scan to a lipid profile. "A lipid profile is cheaper than other tests (for heart disease), so it's done first."
Does Fannie Mae's emphasis on women's health ever come under fire as discriminatory against men? "Yes," Fuller says. "This has come up. But we address the complete health of everyone — heart, prostate. This is the foundation, the cake, if you will. I think of the women's initiatives as the icing on the cake. This is really about the health of the whole family."
To help companies develop cost-effective women's health programs, the WBGH has created an easy-to-use checklist for employers. There could be useful tips in it for health plans, too. The cost is $30. The number to call is (202) 408-9320.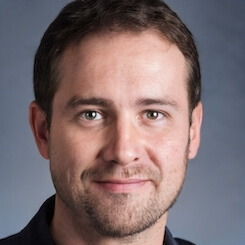 Paul Lendner ist ein praktizierender Experte im Bereich Gesundheit, Medizin und Fitness. Er schreibt bereits seit über 5 Jahren für das Managed Care Mag. Mit seinen Artikeln, die einen einzigartigen Expertenstatus nachweisen, liefert er unseren Lesern nicht nur Mehrwert, sondern auch Hilfestellung bei ihren Problemen.