NEWS AND COMMENTARY
The practice of caring for behavioral health patients in non-inpatient programs continues to grow, but a new study shows patients treated on that basis are getting dramatically less time with therapists.The 1997 annual survey of the National Association of Psychiatric Health Systems, which represents mental health and drug abuse hospitals and networks, indicates that outpatient visits and "partial" hospitalizations (four to eight hours of treatment with no overnight stay) in 1996 were up 18 and 20 percent respectively from 1995.
But the number of outpatient visits per person was in free fall, from an average of 23.5 in 1994 to 15.4 in 1995 and 8.7 in 1996.
NAPHS Executive Director Mark Covall concedes that managed care has reduced the average number of visits per patient, but is hesitant to jump to conclusions.
"You can make a hypothesis that shortening treatment authorizations and tightening capitation rates have created pressure to find reductions in treatment," he says. "What this does show is shrinkage of dollars available for behavioral health care, and that bears watching."
The survey demonstrates that managed care continues to grow as a source of revenue, while hospitals and therapists are entering into more managed care agreements than ever — including an increasing number of risk contracts. In 1996, the average hospital or clinic had 52 contracts with employers and managed care companies, up from 49 in 1995. Almost 36 percent had risk arrangements, nearly double the number in 1994.
The American Accreditation HealthCare Commission, formerly URAC, the Utilization Review Accreditation Committee, has issued standards that serve as the basis for its workers' compensation network accreditation program.
The standards establish guidelines in three areas: network management, which covers procedural matters such as contracting and grievances; quality management, designed to screen caregivers' qualifications, and credentialing.
Last year, the organization developed the nation's only accreditation program for workers' comp managed care organizations. Thirty organizations have been given accreditation.
Some Texas physicians are headed for a showdown with one HMO over its prescription payment formula, and threaten to break ranks with the company if changes aren't made.
Harris Methodist Health Plan, northern Texas's largest HMO, allocates 9.6 cents of each premium dollar to prescription drug costs. Primary care physicians are responsible for 35 percent of pharmacy costs that exceed budget. Several large physician groups claim they swallow tens of thousands of dollars a year in over-budget pharmacy expenses. These groups are threatening to leave the plan if the formula isn't changed.
Still other groups, though openly dissatisfied with the pharmacy budget, expect to reach a deal with Harris rather than quit.
Harris covers more than 300,000 people in the Dallas-Fort Worth area.
Efforts by state legislatures to mandate 48-hour hospital stays after the birth of a child may be more of an emotional hot button than an appeal grounded in science.
New research indicates that a one-day stay for uncomplicated normal deliveries is generally medically appropriate. There is little variance in readmission rates, whether the mother and child stay one, two or three nights.
Figures detailing readmission rates based on payer type are unavailable, but Frederick W. Spong, M.D., a San Diego health care management consultant at Milliman & Robertson, the consulting company, says existing data do not support claims that early discharge can be harmful to mother or child. "My supposition is that managed care cases have shorter stays, but a short length of stay doesn't increase risk for readmission."
Spong is co-author of an M&R study that examined 1.4 million post-partum discharges in 1993. Of that group, nearly 275,000 mothers had uncomplicated vaginal deliveries.
Food for thought:
"Marcus Welby isn't just dead," asserts health care consultant Michael Millenson. "He never lived in the first place."
Nostalgia buffs fueling the outcry against managed care are practicing revisionist history, he argues.
"False nostalgia notwithstanding, the old guild structure of professional self-policing demonstrably failed to protect patients from ineffective, inappropriate, and even dangerous care," Millenson writes in a new paper, "Beyond the Managed Care Backlash: Medicine in the Information Age," for the Progressive Policy Institute in Washington.
"The hard truth remains that deep public dissatisfaction with unfettered doctor and hospital autonomy led to the explosive growth in managed care."
Millenson, a three-time Pulitzer Prize nominee as a Chicago Tribune reporter, is author of a forthcoming book on quality and accountability in medicine. (For his views on legislation aimed at managed care, see the cover article)
He proposes four principles to encourage consistently high-quality care: caregiver accountability and autonomy; a move toward evidence-based medical practice; adoption by medicine of the tools and methods of the information age, and policy decisions emphasizing stewardship of health care resources.
Millenson tells Managed Care the first principle is the most daunting obstacle facing health care today. "Our focus on cost led the system to believe that micromanagement was the only way. Now it's gone too far. What is the proper balance between physician autonomy and having doctors accountable for quality and for cost?"
Changes at Humana: a new acquisition, and a new man waiting to take the helm.
The Louisville, Ky.-based health plan has completed its purchase of financially troubled Physician Corp. of America. Humana, with 4.8 million members in 17 states and Puerto Rico, adds PCA's 1 million subscribers in Florida, Texas and Puerto Rico.
The deal took only three months to close — probably a blessing for PCA. Previously, merger talks between PCA and Las Vegas-based Sierra Health Services dragged on for months before Sierra pulled out. The situation turned messy when PCA turned around and sued Sierra for terminating their merger agreement.
Three days after Humana announced the PCA deal, Gregory H. Wolf, president and chief operating officer, was elected to the board and named CEO, effective Jan. 1. David A. Jones will retire as CEO but will stay on as chairman of the board. Jones, 66, was a co-founder of Humana in 1961; today it is one of the nation's largest publicly traded managed health care companies.
Managed care is taking a bow following the news that childhood immunization levels in the United States are higher than ever. The Department of Health and Human Services says 90 percent or more of America's toddlers now receive the most routinely recommended vaccines by age 2.
The 90-percent figure was a key goal of the Public Health Service's "Healthy People 2000" initiative. Its recommended vaccination schedules for polio, measles-mumps-rubella, diphtheria-pertussis-tetanus and H influenza type B became a benchmark of the Health Plan Employer Data and Information Set (HEDIS).
John Murray, spokesman for the American Association of Health Plans, says managed care has been at the forefront of immunization activity: "That health plans are immunizing this age group at better rates than was recommended in 'Healthy People 2000' shows the preventive focus of plans and their emphasis on early care for children."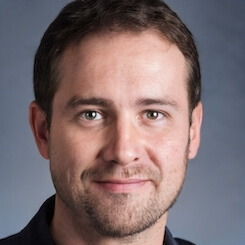 Paul Lendner ist ein praktizierender Experte im Bereich Gesundheit, Medizin und Fitness. Er schreibt bereits seit über 5 Jahren für das Managed Care Mag. Mit seinen Artikeln, die einen einzigartigen Expertenstatus nachweisen, liefert er unseren Lesern nicht nur Mehrwert, sondern auch Hilfestellung bei ihren Problemen.