Things are far from rosy, but there is a rise in cooperation between plans and physicians. Can peace be far behind — or is it a lull in the fighting?
Though pockets of "prepaid health care" existed long before 1973, this year really is the silver anniversary of managed care as we know it. Twenty-five years have passed since President Nixon signed the HMO Act, giving birth to an industry whose life — to look at it from an Eriksonian perspective — has been complete with its share of childhood discovery, adolescent experimentation and young adult maturation.
Erik Erikson, the psychologist, characterized adulthood as one's ability to form lasting relationships. Take a look at the landscape at age 25:
Managed care companies have handed off risk to physicians — who have not only welcomed the freedom that goes with it, but have started to learn to manage care. Health plans are responding to patient and physician calls for access. An effort to bring managed care organizations and academic medical institutions together is showing success.
With all the attention on the very real managed care backlash, it's easy to overlook instances where the managed care industry and physicians have learned not only to live together, but even to work together. Sure, there are serious problems in the relationship between managed care and physicians that cannot — and should not — be swept under the rug. And nobody is going so far as to claim that the proverbial hatchet has been buried. If anything, to paraphrase a popular song, the hatchet may be buried — but the handle is sticking out.
But if you look past the backlash, you'll find an increasingly palpable level of cooperation between health plans and physicians. A truce is breaking out. Yes, it is shaky. Yes, skirmishes will still be fought. Yes, there is probably more wariness than trust. But at least there's a give and take that wasn't so evident just a few years ago.
Getting from there to here
"What we try to do in health plans is define a relationship with physicians that allows each of us to do what we do best," says Bruce Bodaken, president and chief operating officer of Blue Shield of California. "The key to a long-term relationship — a strategic or other kind of partnership — is that each of us takes responsibility for doing what we do best, then ensures that we meet that responsibility."
That's not to say each side does its thing independently. "What it boils down to," says Lanny Copeland, M.D., president-elect of the American Academy of Family Physicians, "is what physicians are comfortable with. And the way they get comfortable with managed care is by getting a lot of input into the decision-making process."
In the course of the evolution of relations between health plans and physicians, probably the most visible development signaling a higher level of cooperation is the growth of risk-sharing arrangements. Though the spread of capitation has slowed, the practice has taken hold. An AMA survey found that 36 percent of physicians, regardless of specialty, had at least one capitation contract in 1996, up 2 percentage points from 1994.
"What physicians do best is provide and manage patient care," says Bodaken. "Health plans can facilitate and support that, but we also have an obligation to provide them with a revenue stream by providing them with patients, as well as with effective information that allows them to do their jobs better."
That revenue stream makes for a comfortingly predictable cash flow. But even more gratifying to physicians who have accepted risk is that a certain level of autonomy has been returned to them.
Popular on the coasts and in scattered mid-country managed care hotbeds such as Minneapolis-St.Paul, capitation hasn't spilled into the Mississippi Valley or crept up into the Mountain states with the abandon once predicted. But it will spread, says David Nash, M.D., M.B.A., associate dean at Jefferson Medical College and director of health policy and clinical outcomes at Thomas Jefferson University in Philadelphia.
Nash sees a day where the managed care organization recedes into the role of fiscal intermediary. "The incentive structure would be to put as much risk onto providers as possible," he says. "If I were a managed care medical director, that's what I would do. Then, all of a sudden, you see the '1-800-MAY-I-CAN-I' go away."
Not that every physician is comfortable with risk, of course. "A lot of our members don't want to delve into it because they're just not knowledgeable enough about it," says Copeland.
Nash takes that thought in a different direction. "The doctors would be responsible for their own decisions, which is terrifying," he says. "It's so much easier to have a common enemy and blame the managed care company for our woes. It's much tougher to write a practice guideline for your group and make everybody abide by it."
Of risks and rewards
But here's where the risk-reward tradeoff kicks in. Many physicians who master the now traditional functions of utilization management and quality-of-care initiatives get a rush from taking the football from the quarterback — in this case, the managed care organization.
"There have been some very positive outcomes for physicians, in terms of being able to manage their own utilization," says Peter Lyle, director of practice management for Medical Management Associates, an Atlanta consulting group. "Unlike a preferred-provider organization or a point-of-service plan, where physicians may not have a say in coverage or protocols, it's very different when a provider can raise a red flag and say, 'This case falls outside of normal boundaries and therefore, I'm going to appeal to my IPA or group medical director.' You just don't see that in medicine except in that kind of environment."
That rush neutralizes a core issue that has traditionally made physicians impatient with managed care: It bores them. "The thing that attracts people to medical school — the kind of dramatic, acute life-saving care that we excel at — is very different from the less dramatic long-term health care needs of people with chronic illnesses, where two thirds of health care dollars are spent," says Mark Vanelli, M.D., M.B.A., a psychiatry instructor at Harvard Medical School. "I call it an epidemiological mismatch between our acute-care orientation and the chronic-care needs of the population."
Physician desire for greater control is certainly one factor behind the proliferation of risk, but it's neither as simple nor as altruistic as that. "It's partially that, and it's partially financially driven," says Michael L. Millenson, author of Demanding Medical Excellence and principal in the Health Care and Group Benefits Practice of William M. Mercer, the benefits consulting company.
Beyond autonomy
Martin Hadelman, president of the Roswell, Ga.-based consulting firm Advisors for Health Care, agrees. "In the mid-eighties, HMOs were trying to grab on to cost controls by instituting capitation arrangements," he says. As physicians began to learn to negotiate capitation fees and manage them, it dawned on them they would need risk to ride out changes in the structure of health care delivery. And they found willing audiences in HMOs that were sometimes eager to pass risk on.
For one thing, says Hadelman, hospital utilization was declining. Combined with a corresponding increase in office visits, discounted fee-for-service medicine would be, for physicians, a prescription for financial ruin. Second, Stark regulations about referral practices forced physicians to add more in-house services (which, says Hadelman, is more responsible than anything for causing the explosive growth of group practice, and, in particular, the multispecialty practice).
And finally, money was there for the taking.
"Physicians wanted to capture more of the dollars," says Hadelman. "An example: You might negotiate — let's just pick a number — $5 per member per month for office visits and hospitalization combined. But if you add lab, X-ray and some other services, you might end up negotiating $11 or $12. You have more money to work with, and doctors started to feel comfortable taking more and more of the money. And so we got into global capitation."
But if health plans' largesse — that is, giving doctors greater autonomy and a bigger share of the premium dollar in exchange for greater risk — was in some respects a byproduct of financial considerations during those heady, high-profit years of the late 1980s and early 1990s, then today's hard financial realities could threaten plans' newfound physician goodwill. Hadelman sees the trend moving away from global capitation, back to a modified fee-for-service model. With HMOs reeling from successive years with tight or negative margins, he says, HMOs are re-examining global capitation: "They don't want to give all that money away."
The beat goes on
None of this is to say that risk has solved all the problems that have hampered physician-managed care relations. Just because they trust each other with risk doesn't mean they trust each other.
Hadelman, whose extensive managed care experience includes the distinction of having written the first HMO contract in the U.S., says, "Providers realize that they're going to have to deal with contractual medicine. But for real cooperation to occur, you need to bridge the gulf caused by lack of trust. The only way [physicians and health plans] are going to learn to trust and respect each other is to have successful involvement of physicians and providers in managed care leadership."
For many physicians, there is a "visceral antipathy" toward managed care, says Harvard's Vanelli. "Having 28-year-old M.B.A.s telling large health care organizations how to run health care rubs me the wrong way without even thinking about it," he says.
You don't have to look far to find enmity lurking:
Arnold Relman, M.D., editor emeritus of the New England Journal of Medicine, exchanged frank opinions with Thomas Scully, president of the American Federation of Health Systems, last November at a debate in Cleveland. Relman likened aspects of managed care to "bribery," saying that a physician's income "is based on omitting expensive tests he may deem necessary." Scully countered that managed care provides "incentives for better health care."
Last year, AMA launched a division of representation, designed to turn up the legal heat on managed care organizations. AMA announced the creation of the division by soliciting "managed care war stories" in an Aug. 8 American Medical News editorial, "Tales From the Front."
The January-February issue of Today's Internist, published by the American Society of Internal Medicine, featured a war-whooping article titled "Take on Managed Care and Win," which quoted from a Cincinnati Enquirer op-ed essay: "Are you scared of a bunch of bean counters? You whipped their butts on the SATs. Why aren't you running the show?"
The group Physicians Who Care maintains a World Wide Web site, "The HMO Page," featuring an HMO "atrocity of the month" and inviting contributions.
On the Illinois State Medical Society web site, the selection "What is unhealthy about managed care?" lists recent newspaper headlines from highly publicized incidences of denials of care and alleged abuses by managed care companies.
Sound like a truce? Not to Hadelman.
"The perception among providers is, 'Ratchet me down, ratchet me down, without any participation,'" he says. "And what have physicians done? They have come forth with any-willing-provider legislation, endorsed provider-sponsored organizations, promoted the Patients' Bill of Rights and are flocking to practice management companies — all to their own long-term detriment."
Maybe part of the rancor stems from unrealistic expectations. In an editorial, "Managed Care: A Work in Progress," published in the Oct. 2, 1996 issue of the Journal of the American Medical Association, Paul M. Ellwood, M.D., the father of managed care, and Journal editor George D. Lundberg, M.D., admit that managed care — for all its warts — works. "It has contained costs … and, on the whole, has not yet jeopardized quality," they wrote. But, they asked, "Why does the new house of medicine look so different from the one HMO architects designed? Customers weren't ready for it. They wanted something that felt like home."
It's in the water
Nash, at Jefferson, says it will take another generation before managed care truly becomes second nature to physicians.
"There are three groups of physicians," he offers. "The 25- to 34-year-olds, still in training, recognize that they have to have altered expectations. The 35- to 54-year-old group is at the peak of its earning power and is reluctant to change, but might if forced. Then there are the doctors who are 55-plus and they won't change, because they lived through the golden era of medicine."
"And," he says, to put a point on it, "that's the group, in general, that is the leadership of organized medicine."
Nash is one of the leaders of an effort to form partnerships between managed care companies and academic medical institutions (see "Breaking cultural barriers"). The idea is to mold impressionable young physicians' minds to get them to think about population-based care. "Medical schools could do a better job of teaching the tenets," he says. "But it's not enough to have lectures about it. You have to have it in the water. It's a cultural issue."
There is evidence that as the baby boomers begin to displace the old-timers, the physician community is increasingly thinking about such things — yes, thinking like a managed care organization — according to Millenson at William M. Mercer in Chicago.
"There have been excesses; make no mistake about it. Some plans don't look closely enough at the clinical implications of what they do," says Millenson. But he points out that physicians are learning from those actions by studying such questions as, "Where, if we cut, are we getting rid of inefficiency, and where, if we cut, is it really hurting patient care?"
"What's changed is that there's a realization by more and more physicians that we can do things better," says Millenson. "There was always a theoretical recognition of that, but I think there's a lot more energy now in the physician community going into finding inefficiencies."
Health plans respond
As chairman of the board of the California Association of Health Plans, Blue Shield's Bodaken has a unique perspective. Bodaken thinks physicians in the state have led their peers across the country in their aggressive pursuit of understanding managed care and their acceptance of it — and that goes hand in hand with managed care companies' willingness to work more closely with them.
Bodaken thinks that relations between health plans and providers in the state are "generally sound," though under significant economic pressure in California's rough-and-tumble marketplace. Many health plans in California have signed long-term contracts with physicians — arrangements that commit both sides to working through rough times and sharing the rewards of better days.
Several California health plans, he says, set national examples for giving physician groups data that are complete enough to help those groups improve quality, service and outcomes. "Many plans are providing protocols and [profiles of] thousands of physicians, showing comparative data that allow a medical group or an independent practice association to understand how it is doing, compared to their peers, in terms of quality and effectiveness."
Bodaken says Blue Shield prides itself on physician communication. "We have worked hard to make that meaningful by providing information through a profiling system that allows medical groups and IPAs to look at their data on a host of measures — inpatient and outpatient care, use of pharmaceuticals and a number of other variables — against norms and against their peers on a risk-adjusted basis," says Bodaken.
It would be easy for a plan to use that kind of information against physicians. That's exactly what worries some United HealthCare doctors, after the HMO's profiling effort in four states revealed that adherence to clinical guidelines has been, in some cases, abysmal. But Lee Newcomer, M.D., United's medical director, promised that the findings would be used to educate, not punish, doctors.
If nothing else, the results gave United an apparently needed reality check. "We had been going along, fat, dumb and happy, assuming these doctors were doing a good job," the Wall Street Journal quoted Newcomer.
While their phenomenal growth is fueled primarily by public preference, the emergence of point-of-service plans can also be considered something of a concession to physicians who have long claimed that many plans limit access too fiercely. But don't write an obituary for the gatekeeper system: Authors of a study published last November in the Journal of the American Medical Association said 72 percent of the physicians they talked with thought that, despite its limitations, gatekeeping is better than or comparable to fee-for-service care (see "Doctors: We like gatekeeping").
Copeland, of the American Academy of Family Physicians, says gatekeeping has pluses and minuses. "I can recall when they first started talking about gatekeepers, they said 'It's finally going to come around that primary care is going to be recognized for what it is.' Then a couple of years ago, there was a backlash by the individuals we care for. That has backed off, but still, the family physician is going to play a role in managed care."
That conviction led the AAFP Congress of Delegates last year to pass a resolution that pledged the academy to encourage medical schools and family practice residency programs to "offer courses in managed care," so that tomorrow's physicians can work collaboratively with managed care organizations. As for helping its members now in practice have a voice in managed care, AAFP offers courses that prepare them to take leadership roles in managed care organizations. And Copeland says the academy maintains a steady dialogue with the American Association of Health Plans — a line of communication Copeland says he has "found to be very good."
So what's to come?
Will the truce become a real peace, or will old animosities bubble over?
Trust needs time and nurturing to become established. Neither side can just write it into a contract. But the right contractual arrangements can facilitate the process. More to the point, Millenson suggests, if money is a problem, then let money be a solution.
"For physicians to embrace managed care, they need to see the rewards as well," he says. "We see all the stories about $2 million salaries for HMO executives. If we start to see stories about big financial rewards for group practices and physicians who provide efficient care, I think that would be all to the good. Doctors are the heart of the system. They need to feel that they are participating in the rewards as well as the risks."
That's going to take some work at the plan level, says Lyle at Medical Management Associates.
"Until we have better data-measurement systems and know what to measure, it's going to be hard to set up equitable reward systems for discounted fee-for-service arrangements," he says.
More than just money, says Hadelman, participation counts for a lot, too.
"It is the feeling of controlling one's destiny through the process of treating the patient with minimal or no restraints," he says.
Rewards are nice and participation is gratifying, but tools are useful, says Nash. "Managed care is not the problem. Quality of care is the problem," he says. And the way for physicians and health plans to do that together in a proactive way, says Nash, "is to improve our techniques that improve quality of care."
Breaking cultural barriers
It's been argued that managed care will never have a chance to win the minds — never mind the hearts — of physicians if they don't understand its principles and buy into them from the start. The notion of training young physicians about the basics of managed care received a huge jump-start from the Pew Charitable Trusts, which committed more than $8 million to "Partnerships for Quality Education." PQE is a three-year effort to pair managed care companies with teaching hospitals and medical schools to give residents hands-on experience in managing care.
The program gives participants an insider's view of how managed care organizations work. Eight managed care companies teamed with eight academic institutions. Some examples: Empire Blue Cross Blue Shield provides a "rotation" for Cornell University Medical College-New York Hospital residents. Based on experiences from their joint medicine/pediatrics residency program, Kaiser Permanente and Georgetown University Medical Center are developing quality-improvement and managed care ethics curricula for medical students.
What is being learned? "A lot," says David Nash, M.D., M.B.A., associate dean at Jefferson Medical College and director of health policy and clinical outcomes at Thomas Jefferson University in Philadelphia. Nash, PQE's associate director, ticks off the accomplishments: "We're learning about residents' behavior in the clinical setting and the challenges of developing an ethics curriculum. We're creating a handbook on residency training in managed care, so other programs can duplicate it on their own."
Nash says the hope is that the managed care training programs developed by the different sets of partners can be replicated in medical schools nationwide. "Right now, there isn't a comparable project anywhere, which in many ways, I am ambivalent about," he says. "It's great to be involved with this, but you could argue, 'Gee, it really took Pew and $8 million to make this happen? How come you guys couldn't do this on your own?'"
Doctors: We like gatekeeping
Physicians who contracted with a gatekeeping plan were asked to rate aspects of its style of care. While they disliked administrative features of managed care, they gave it high marks for preventive treatment and improving their knowledge of their patients' overall care. In all, 72 percent thought gatekeeping was better than or comparable to fee-for-service medicine.
SOURCE: JOURNAL OF THE AMERICAN MEDICAL ASSOCIATION 278:1677-1681.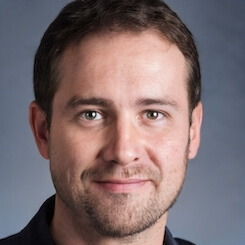 Paul Lendner ist ein praktizierender Experte im Bereich Gesundheit, Medizin und Fitness. Er schreibt bereits seit über 5 Jahren für das Managed Care Mag. Mit seinen Artikeln, die einen einzigartigen Expertenstatus nachweisen, liefert er unseren Lesern nicht nur Mehrwert, sondern auch Hilfestellung bei ihren Problemen.