Washington Insight
The Clinton administration officially buried its most ambitious piece of domestic legislation, the Patients Bill of Rights, Oct. 7. On that day, during a meeting with Hungarian Prime Minister Viktor Orban, President Clinton declared: "This Congress killed campaign finance reform, the minimum wage, tobacco legislation, even killed the Patients Bill of Rights."
But most health care leaders in Washington think the issue has been dead for months.
Several patient-rights bills grew out of a presidential task force that issued recommendations a year ago, including a House Republican measure and a Senate "compromise" bill. But they all had one common political denominator: They were more friendly to consumers than industry. That's why some groups, including the American Association of Health Plans and the Health Insurance Association of America, opposed any kind of managed care legislation.
Causes of death
An extensive autopsy reveals that "patient rights" suffered from many disabling conditions, including:
Politics. Good old-fashioned partisanship in which Republicans and Democrats posture, blame each other for everything under the sun and definitely don't compromise. The key moments: In July, when the parties could not even agree on debate rules in the Senate, and in August, when Clinton announced he would veto the House and Senate GOP measures. "The level of HMO-bashing rose to such a crescendo in the last several months that it harmed the atmosphere to produce meaningful legislation," says Ari Fleischer, spokesman for the House Ways and Means Committee. "It was a political hot potato — instead of an issue, it became a cause — and once issues become causes in Congress, they're subject to partisanship and are very difficult to legislate."
Monica. A distracted president simply lost focus on the health care issue, or so the argument goes. The key moment: Aug. 17, when Clinton gave his disastrous non-mea culpa prime-time TV speech. "In the end, the Patients Bill of Rights and issues relating to HMOs and the insurance industry became overshadowed by external events," says Chip Kahn, chief operating officer of the Health Insurance Association of America.
Insufficient "heat." Voters couldn't get jacked up about HMO reform when push came to shove. Sure, they expressed dissatisfaction to poll takers about how horribly they were treated by their health plans, but they didn't slam that message home to their representatives before, during or after summer recess. The key moment: When legislators returned to their districts in the summer — at the midst of heightened managed care reform rhetoric — they found constituents now more concerned with education than health care.
Lack of commitment. Democrats claim that Republicans wanted to introduce their own patient-rights legislation because they needed a "fig leaf" — a shield against Democratic charges that the GOP had no program on health care. On the other hand, Republican leaders have been saying that Democrats wanted a campaign issue, not highbrow legislation to trumpet.
It's this point that seems to turn the most heads in Washington. "The Republican leadership never really wanted to do this at all," says Judy Waxman, director of government affairs for Families USA. "They had virtually no intention of passing any legislation."
Waxman points to this "evidence" that Republicans were never serious about managed care reform:
When Democrats tried to engage all senators in a debate over patient-rights legislation in late September, Majority Leader Trent Lott shut down the Senate.
When the Senate had an opportunity to pass its version of the House GOP-backed Patient Protection Act, the Senate tabled the measure. "Patients rights died on a procedural vote — with a whimper, not a bang," Kahn points out.
When Senate Republicans introduced their own version of reform, they dubbed it "Patient's" Bill of Rights — as opposed to the Democrats' "Patients" Bill of Rights — a simple move of an apostrophe that Waxman thinks telegraphed a desire to steal the rhetoric but not the substance of the legislation.
In the end, however, Waxman says, managed care legislation bit the dust because of the opposition that has always been there "from the beginning": the insurance industry, big business and antiregulatory forces.
Mark Merritt, AAHP vice president, has a different take. "The Democrats had to raise health care — and education as well — because these issues are so appealing to women." But Merritt notes that at least as far back as August — if not earlier — many Democrats knew that the health care issue did not really have grassroots support.
"AAHP spent a lot of money and resources lining up key community leaders to go out front against this type of legislation," he says.
Ghost of issues past
Some administration supporters grudgingly admit that the coalition that brought down health care reform in 1994 — primarily, the insurance industry and business groups — was able to work its magic again in 1998.
For example, the Health Benefits Coalition, an ad hoc group of 31 employer coalitions, spent more than $2 million to jump-start a campaign that triggered more than 30,000 calls to Capitol Hill. Significantly, the group concentrated its advertising in districts of members who were drafting GOP patient-rights bills.
So was there ever a real opportunity to pass managed care legislation?
Merritt says there might have been at one time, but that the pro-consumer lobby overreacted.
"Those supporters drew a line in the sand over the liability issue and refused to listen to the U.S. Chamber of Commerce, which said that it would urge its smaller members to drop health care coverage altogether if such a measure was enacted," he says.
Indeed, a key difference between the Senate GOP bill and the Democrats' proposal was health plan liability. The Democrats — with the vocal support of Clinton — said patients unequivocally should have the right to sue plans. Republicans, on the other hand, would have allowed patients to appeal denials of coverage to a panel of experts, but not permit them to take HMOs to court.
"The Health Benefits Coalition was extremely successful in getting its message across on the liability issue," Kahn says. "By late July and into August, there was a bit of a backlash" against those who wanted to scrap much of managed care, he says.
There seems to be unanimity on one point: Reform legislation will be reincarnated in the next Congress, politics being what it is. Expect Congress and the industry to gear up for yet another fight over health care reform.
"There is still discontent among the electorate about managed care," Kahn admits. "It's highly probable it will be back on Congress's radar screen very shortly."
---
Our most popular topics on Managedcaremag.com
---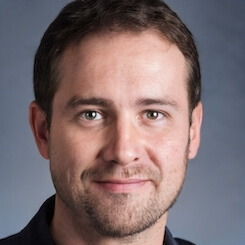 Paul Lendner ist ein praktizierender Experte im Bereich Gesundheit, Medizin und Fitness. Er schreibt bereits seit über 5 Jahren für das Managed Care Mag. Mit seinen Artikeln, die einen einzigartigen Expertenstatus nachweisen, liefert er unseren Lesern nicht nur Mehrwert, sondern auch Hilfestellung bei ihren Problemen.