Smaller purchasers are less likely than larger ones to use health plan report cards, but to say they don't care is unfair. More information about providers would help.
The timing couldn't have been more ironic — or deliberately chosen. Last fall, a week before the National Committee for Quality Assurance released Quality Compass 98, a "report card" of health plans' adherence to HEDIS measures, the New York-based Commonwealth Fund piped up with a reality check.
A Commonwealth-sponsored study, "When Employers Choose Health Plans: Do NCQA Accreditation and HEDIS Data Count?", set an austere table for NCQA's party. A mere 6 percent of employers, it said, use HEDIS data — today's gold standard for quality-of-care measurement — when selecting managed care plans. One third know what NCQA accreditation is, but just 9 percent require it.
The report contrasted a 1997 Business Roundtable white paper, "Quality Health Care is Good Business," which stressed the role business plays in improving health plan quality. Employers, it reminded, created HEDIS before turning it over to NCQA in the early '90s. The report shared the techniques of how some of the 200 Business Roundtable companies — which purchase health care for 25 million Americans — demand quality. And get it.
So what's really happening? Surely, no employer is uninterested in quality. Then, to what extent are purchasers paying attention to and acting on report card information? And how much do those being judged — health plans and providers — care about health plan or health care report cards?
Employer use of report cards is mixed; larger ones rely heavily on them, but many smaller ones frequently do not even know of their existence. Yet report cards are here to stay, and emerging efforts to evaluate provider performance have the potential to promote their truly widespread use. George Isham, M.D., chief medical officer for HealthPartners, the Minnesota integrated health system, says there is good reason to encourage all parties to pay attention. "Report cards set an agenda for clinical organizations in very real and appropriate ways. They bring about improvement at the health plan, medical group, and hospital levels, and that results in better health care for Americans."
The big guys
In an interview last October with Managed Care, Peter Juhn, M.D., executive director of Kaiser Permanente's Care Management Institute, asserted that cost, not quality, drives most employers' purchasing decisions. "You should ask purchasers, 'The last time you negotiated with a health plan, how important was quality?' It's lucky if quality was one of the top five reasons for choosing a health plan."
But to condemn all businesses would be harsh:
As pointed out in the Business Roundtable paper, First Chicago NBD, the financial services giant, works aggressively with its health plans to ensure proper prenatal care for employees. As a result, First Chicago employees' low-birthweight delivery rate is half the national average.
Last year's "Report on Report Cards" by the Washington-based Economic and Social Research Institute (ESRI) noted that General Motors — which uses physicians in virtually every ZIP code in the country — provides not only health plan quality information to employees, but also financial incentives to encourage them to migrate toward better-performing plans.
The May/June 1998 issue of Health Affairs detailed the "value purchasing" practices of 14 employers interested in cost and quality. To get the most out of this practice, GTE hired a benefits manager who had served as executive director for health plans in Rhode Island and New Hampshire.
NCQA's annual report lists 42 powerhouse employers who have expressed support for its work. Many, many more are paying attention to it. Proof? NCQA says some HMOs that fared poorly in the 1997 release of Quality Compass lost important purchaser accounts. "The reason we've gotten as far as we have is there is pressure for it," says Isham.
Mega-employers' support for quality measurement is laudable; they have the power to move the market. "With the support of Xerox alone, we reach 200 health plans," says an NCQA spokesman.
But if you gathered all employers and asked who among them use report cards, a lot of hands wouldn't budge. A 1997 Washington Business Group on Health survey listed cost, access, and member services 1–2–3 on purchasers' priority list. HEDIS was sixth, "other report cards," seventh. More recently, a Deloitte & Touche survey of employers ranked cost and employee satisfaction as the most important factors guiding their decisions; HEDIS placed sixth, "national accreditation," tenth.
The Commonwealth study suggests that once company size drops below about 5,000 employees, use of report card information falls sharply (see "As Size Goes, So Goes Quality", below).
As size goes, so goes quality
Supported by the Commonwealth Fund, KPMG Peat Marwick researchers set out to learn how health-purchasing behaviors of small and midsize companies differ from those of mega-employers. Most smaller employers placed heavy reliance on cost and tended to think of quality in terms of choice and satisfaction; unlike larger purchasers, only a handful used NCQA or other quality information to assess health plans. About half were unfamiliar with NCQA.
The authors suggested that governments could go a long way toward elevating the stature of measurable quality indicators without passing a single piece of legislation, simply by contracting only with accredited health plans.
Source: When Employers Choose Health Plans: Do NCQA Accreditation and HEDIS Data Count?, The Commonwealth Fund, New York, 1998
It's not hard to figure out why. "Smaller employers don't have the time and resources to dedicate to this issue, which can get pretty complex, pretty quickly," admits NCQA President Margaret E. O'Kane. "A small company may not have a dedicated benefits person — just someone running the office, and this is about 25th on that person's list."
Size matters in other ways, too. "Midsized employers may feel they don't have enough clout to drive an agenda with the health plan that says, 'I have certain expectations, and here's the level of service I expect you to deliver,'" says Barbara Levine, vice president in charge of the Medstat Group's Northeastern U.S. consulting services.
But the overwhelming issue smaller companies grapple with when buying health care is cost, which Isham contends shouldn't be hung on them like a scarlet letter. "People have always been concerned about affordability. Being able to have something because you can afford it is more fundamental than the quality of something once you can afford it."
Fair enough. But interestingly, the Commonwealth study debunked the quality-costs-more myth, finding that plans achieving full NCQA accreditation cost, on average, 2 percent less than other HMOs. The authors spanked Corporate America, writing, "The backlash against managed care may be directed at the wrong player. If employers are unwilling to financially reward HMOs that invest in quality assurance … then accreditation will become little more than an administrative burden."
Listening to employees
For small-to-midsize purchasers, report cards take a back seat to other real-world priorities as well. In a tight labor market, employers want to keep good workers happy. So, often, what employees want is what employees get. After out-of-pocket costs, what they want in coverage tips more toward convenience than proof of clinical quality.
You only have to look at the emergence of the point-of-service plan to understand that provider choice is usually at or near the top of employees' lists. "Under fee-for-service medicine, the patient approach to quality was to switch doctors. That's why choice is so important to consumers," says Karen Trespacz, J.D., author of a forthcoming guide to health care under the auspices of the GL Group, which publishes strategic analyses of industries.
Workers also embrace measures of satisfaction — however subjective — and that, too, drives purchaser behavior. "Health care always has been bought as a reputation good," says Jon Gabel of KPMG Peat Marwick, co-author of the Commonwealth study.
The same study revealed that companies, regardless of size, more often use information from organizations other than NCQA to guide purchasing decisions. And there is plenty of that. A health care buyer would have to be marooned with the Skipper and his Little Buddy to not notice the health plan rankings of one flavor or another endlessly aimed at them — from the Sachs Group's HMO Honor Roll to CareData's Managed Care Survey. Most such lists — report cards, they're not — are based on satisfaction-related issues, not clinical performance.
What would redirect the focus to clinical quality?
"Health plan report cards don't address where the most intensive care is provided, and that is in hospitals," says Richard Siegrist, president and CEO of HealthShare Technology. The Acton, Mass., company produces report cards comparing hospital costs and performance for employers and MCOs. "Consumers relate better to the hospital down the street than an HMO."
Defining quality
The failure of clinically based health plan report cards to catch the eyes of more than just leading employers raises a point: Quality is not the same thing as quality measurement. "I think the assumption that quality measurement would be appreciated by purchasers and relevant to them was not carefully thought out," says David Lansky, Ph.D., president of the Foundation for Accountability (FACCT).
"In a leisurely conversation, if you had a cup of coffee with all the players, there would be agreement about what quality is. But if you put it on a single statistic, there is not only disagreement, but a lack of understanding."
Employers, he says, care about quality; they're just not getting information about it in a usable fashion.
"I don't think most smaller employers — or even some larger ones — are given data that say, 'Your employees will get worse care here than here. Here's the cost difference. Now make a decision.' Most purchasers would love to know if plans are helping people cope with illness and be productive, but there aren't data to answer that."
Levine, of Medstat, says small and midsized employers don't want anything different than bigger ones; the challenge is to define quality for them in ways that don't address cost.
"We are still at a point where cost is more of a driver than employers would like, but I think that's because we're not able to measure true outcomes," she says. "What we evaluate is process, which is a surrogate for outcomes."
That's long been the rap on HEDIS, and to NCQA's credit, it seeks input from plans, purchasers, and others to make HEDIS steadily more relevant.
New measures are helping HEDIS evolve from a sort of preflight checklist to an in-flight manual. For instance, a participating health plan's diabetes strategy will now have to be much more diverse. In the past, giving diabetic members an eye exam was enough, but this year, NCQA will also want proof that plans are concerned with those enrollees' foot care, hemoglobin-A1C levels, and glucose control.
"Our focus now is on how well plans do when taking care of the sick, which HEDIS hasn't really told us before," O'Kane says. "I think of HEDIS as a mosaic where we have some of the tiles in place, but we're putting on more every year. As we do that, the picture becomes more coherent."
But for small and midsize employers, HEDIS is just part of the attraction. Levine says information that ties HEDIS to an employer's own experience with a health plan is more of an attention-getter.
Medstat produces employer-specific report cards that focus on cost, access, satisfaction, and frequency of procedures that are notorious for utilization variance, such as back surgery or hysterectomy. The employer's experience is compared to benchmarks, such as HEDIS, giving it some leverage with a health plan.
So if context broadens employers' understanding of quality data, could it make that information meaningful to employees — who, in turn, would demand more of it?
Yes — to a point. "You don't want to get into more clinical report card information than employees care about," says Levine. "A lot want to know more about their physicians and how easily they can access them. They'll probably want to know some high-level stuff about C-section and childhood immunization rates if they have young children, but they might not care as much about frequency of procedures."
The managed care industry's failure to tell its own story contributes to employee ignorance. A U.S. General Accounting Office survey last year examined the effect of purchasers' efforts to disseminate information from NCQA and the Joint Commission on Accreditation of Healthcare Organizations. GAO concluded that "consumers lack a fundamental understanding of how managed care works," and therefore health plan performance data are less useful than those about cost, benefits, and access.
The problem, says Lansky, is the "lack of a language" that allows all players to talk about quality in ways that are relevant to their own health care experiences. "We can get very worried about explaining the difference between a point-of-service plan and a PPO, but frankly, people don't care. We need to talk about how these differences affect that person's quality of care."
FACCT, meanwhile, is closer to advancing the discussion about outcomes with measures of its own. Data have been collected on heart disease and asthma patients on a market basis. FACCT is analyzing them, and intends to share the results with plans and purchasers later this year, and to release a report card publicly in 2000.
Physician report cards
The ESRI "Report on Report Cards" concurred that enrollees are more interested in how their physicians stack up than how their health plans do. Still, HMOs take report cards about themselves very seriously. Witness the vast sums of money and human resources they invest in NCQA activities.
But what good is that effort if only a fraction of the people you're trying to impress notice? Face it: When was the last time you heard health plan report cards discussed in Dunkin' Donuts at 7 a.m.? More than likely, if the cruller crowd is talking about health care, it's about doctors.
And because physician practice patterns affect health plan performance, it was inevitable that plans would pull physicians into the accountability net with them. At the risk of inflaming physician unrest, a few plans have begun issuing report cards on medical group performance. The potential rewards? Improving quality at the point of service, and stimulating interest in clinical report cards by giving employers and members information they have long wanted.
In California, Health Net's report cards gauge member satisfaction with medical groups. A few weeks ago, it released its first disease-specific evaluation of groups. PacifiCare is compiling a second release of "Quality Index," rating groups on clinical and satisfaction criteria.
Health Net's member satisfaction report cards calculate groups' scores on "quality of care" indicators — including thoroughness of exams, amount of time spent with a physician, and outcomes — as well as access measures. Groups are compared to peers in their respective regions.
The disease-specific report cards are intended to improve management of members' illnesses. The recently released asthma-care rankings judge medical groups' adherence to guidelines set by the National Asthma Education Program Expert Panel. Diabetes report cards will be issued later this year, followed by reports on depression, cardiovascular disease, and congestive heart failure.
Purchaser reaction
Antonio Legorreta, M.D., vice president of the Quality Initiatives Division of Health Net's corporate parent, Foundation Health Systems, says purchaser reaction is positive. "We are telling employers that 'We can provide you high-quality service, and we can improve workers' productivity.' Half of asthmatics miss a day or two from work each month because of asthma-related problems. This helps us create a healthy work force for them."
PacifiCare's first release of its Quality Index last August generated intense employer and broker response. "We have had more hits and downloads on our web site for this information than investor information," says Gordon Norman, M.D., vice president and medical director for PacifiCare of California.
Norman says the impetus for "Quality Index" was twofold: to address consumer and purchaser demand, and to provide some "competition for quality improvement among provider groups."
Physician acceptance has been mixed, but Norman says most of the 120 groups rated recognize that accountability can address "black box doubt" the public has about HMOs. "This is our way to demystify managed care, and physicians who recognize that from consumer and regulatory points of view understand the value of this — even if they are uncomfortable with someone looking over their shoulders."
Health Net tries to encourage physician acceptance by appealing to their scientific side. The asthma findings were published in the Archives of Internal Medicine prior to release. "Among other things, the evidence-based scientific approach validates anecdotal evidence physicians have heard, and to the extent that they are consistent, we get less resistance from medical groups," says Legorreta.
And where science won't do the trick, the wallet might: Health Net will gradually tether reimbursement to report card performance. For now, 2 to 3 percent of reimbursement is performance-based, but "We would like to increase this component over time to 8 to 10 percent, just to make it so significant that it cannot be ignored," says Legorreta.
With health care report cards still in their infancy, quibbles over what is measured and how will occur. But most of the players applaud the fact that health care has at least made a serious start toward performance measurement.
"Some measures aren't perfect, but they really show important differences among providers and hospitals," says HealthShare's Siegrist. "By making that information available to employers and consumers, we will see greater interest in using that information to make decisions, and get away from letting the perfect be the enemy of the good."
Enlightenment starts from the bottom up
There's a notion that small and midsize employers would rely more heavily on report cards if more employees asked for quality information. But giving that information to employees and ensuring that they understand it are two very different animals.
Some lessons can be drawn from the work of the Pacific Business Group on Health, a consortium of 34 private- and public-sector purchasers, each with 2,000 or more benefits-eligible employees. PBGH demands quality by placing a portion of premiums at risk, and health plans earn that portion if they meet specific goals.
Similarly, PBGH urges employees to consider quality when making health care choices. PBGH's report card, "California Consumer Healthscope," distributed during open-enrollment periods, contains physician-group ratings, member satisfaction information about health plans, a few HEDIS comparisons, and NCQA accreditation status. Some hospital information is also included. PBGH drew on experience to make it all understandable and keep it manageable.
"We have found that just giving people a report card doesn't strike any chords. They need a context for that information," says Anne Castles, PBGH senior project manager. "We stepped back from presenting a report card on C-section rates and said, 'Here are some decisions women must make when getting ready to choose a hospital for delivery. And, by the way, some of these hospitals have high C-section rates, which may suggest quality issues about them.'"
At the same time, says Castles, PBGH didn't want to overburden users. "Sometimes we feel we could do a better job of limiting the information, but we feel there are things people need to know."
What do users respond to?
Patterns. "One measure doesn't mean much to people," she says. "They like to see somewhere between 4 and 10, which allows them to see whether there are patterns of poor performance."
Scores, not symbols. PBGH used up-and-down arrows to rate health plan performance in its first iteration of "Healthscope" in 1996, but focus groups said they wanted numbers — as long as they were color-coded to signify average, above average, and the like. "Consumers like to know the real differences between plans, and numbers help them ascertain the extent of the difference. The color coding helped them look for patterns across measures."
PBGH says about a third of recipients who received "Healthscope" in their open-enrollment packages took the time to look, and the majority of those said it was easy to use. "Healthscope" is on the Internet at www.healthscope.org.
More like this
NCQA's New Rating Scheme To Allow Easier Comparison
Report Reviews Strategies for Putting Quality Data in Employees' Hands
Meetings
| | | |
| --- | --- | --- |
| PCMH & Shared Savings ACO Leadership Summit | Nashville, TN | November 3–4, 2014 |
| 2014 Annual HEDIS® and Star Ratings Symposium | Nashville, TN | November 3–4, 2014 |
| Medicare Risk Adjustment, Revenue Management, & Star Ratings | Fort Lauderdale, FL | November 12–14, 2014 |
| World Orphan Drug Congress Europe 2014 | Brussels, Belgium | November 12–14, 2014 |
| Healthcare Chief Medical Officer Forum | Alexandria, VA | November 13–14, 2014 |
| Home Care Leadership Summit | Atlanta, GA | November 17–18, 2014 |
| HealthIMPACT Southeast | Tampa, FL | January 23, 2015 |
Our other journal
P&T Journal for September 2014
FEATURES
HEALTH CARE & LAW
Legal Risk Management Opportunities, Pharmacy Practice, and P&T Committees
Hospitals Struggle With ACA Challenges
Drug–Gene Interactions: Inherent Variability in Drug Maintenance Dose Requirements
Schizophrenia: Overview and Treatment Options
PIPELINE PLUS
Schizophrenia Therapy Options Increasing
DEPARTMENTS
MEDICATION ERRORS
Too Many Abandon the "Second Victims" of Medical Errors
PRESCRIPTION: WASHINGTON
New Controversy for 340B: OPA Rebuffs Ruling by Court
New Drugs/Drug News/New Medical Devices
Pharmaceutical Approval Update
DRUG FORECAST
Loxapine Inhalation Powder (Adasuve)
---
Our most popular topics on Managedcaremag.com
---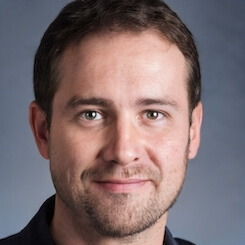 Paul Lendner ist ein praktizierender Experte im Bereich Gesundheit, Medizin und Fitness. Er schreibt bereits seit über 5 Jahren für das Managed Care Mag. Mit seinen Artikeln, die einen einzigartigen Expertenstatus nachweisen, liefert er unseren Lesern nicht nur Mehrwert, sondern auch Hilfestellung bei ihren Problemen.