Washington Watch
Managed care legislation has replaced Medicare as the top health care legislative priority for both Congress and the White House, with presidential-election politics starting to enter the mix. The zeal to overhaul Medicare hit the skids after the Bipartisan Commission on Medicare Reform fell one vote short of making formal recommendations to Congress. The subsequent announcement that the Medicare Trust Fund wouldn't go broke until at least 2015 — seven years later than had been projected — relegated the Medicare-reform debate to the shelf for a while.
Wonks abhor a vacuum, however, and the usual suspects are trotting out familiar managed care reform packages to fill the void. President Clinton also has helped to focus attention in this area, ordering the 285 insurers providing coverage to federal workers to come into "full compliance" with the patient protections — including access to specialists and emergency rooms — that he mandated for federal, Medicare and Medicaid programs last year.
To be in "full compliance," insurers must give workers covered under the Federal Employees Health Benefits Program more benefit information and guarantee continuity of care.
Get your scorecard out
Both parties are pushing measures that include external-review processes and provisions defining medically necessary services. The key issue: How much input should physicians and insurers have in determining exactly what is medically necessary? Democrats seem more inclined than Republicans to give physicians more say.
On the House side, a self-proclaimed champion of bipartisanship, Republican Charles Norwood of Georgia, introduced the Access to Quality Care Act of 1999, this year's version of the Patient Access to Responsible Care Act. By the end of last session, PARCA could count 234 cosponsors, tops of any reform measure.
According to his aide John Stone, Norwood again is seeking to broker a compromise and expects to do so by mid-summer. But because there are six major health care reform bills that must work their way through the committee process, some inside-the-beltway types wonder whether Norwood's goal will turn out only to be only a dream. Stone is optimistic, however, that a compromise bill can be forged in the House — and that the measure will closely resemble AQCA, which he says has the fewest "add-ons."
While Norwood would like medical savings accounts in the legislation, they're not likely to make the cut because, he says, "a lot of Democrats hate them." On the other hand, the compromise is not likely to pay attention to such pet Democratic issues as clinical trials and formularies. "If you start loading the bill down with everything known to medical science," says Stone, "you start driving off support."
AQCA would let state medical-malpractice laws govern ERISA-covered health plans, thus allowing patients who have been injured as a result of coverage denials to seek damages. Under existing law, federally protected plans can only be taken to a federal court, where there is an average 18-month backlog. AQCA would allow patients to sue in state court the moment they're denied care — regardless of injury status — and to receive $750 per day, up to $250,000.
Another key issue up for grabs: formation of external-appeals boards to decide issues of medical necessity — and whether those boards, presumably made up mostly of providers, should decide coverage issues. The betting line is that final legislation would provide for one board to decide both issues. Norwood appears willing to negotiate this and damage amounts.
On the Senate side, Republican John Jeffords of Vermont is leading the charge for managed care reform. Expect the Senate to act more quickly than the House, perhaps passing a tepid reform measure. Joe Karpinski, communications director for the Senate Health and Education Committee, says managed care reform has "momentum, with interest on both sides."
Karpinski thinks any bill that passes will have to "walk the line between addressing people's needs and keeping health care at a price that people can afford." Last year, the Congressional Budget Office put the cost of the Democratic program at five times that of the GOP measure, and new Democratic initiatives could be even more expensive, according to Karpinski. The Senate will try to keep things simple, Karpinski says, producing a bill with a "narrow focus" that will "fix the things that need fixing, and keep it as cheap as possible."
The Democratic legislation includes several mandates, such as a prescribed length of stay in the hospital for mastectomy patients. Republicans say such decisions are best left to doctors. The GOP's concern, Karpinski says, is that length-of-stay mandates will push up costs, in turn, discouraging employers from providing benefits.
Probably the most important issue, from the perspective of insurers and health plans, is liability. States already regulate non-ERISA plans, and many are considering liability laws similar to the Texas statute that enables consumers to bypass ERISA protections.
Karpinski's concern is that legislation carefully consider the ramifications of this hot-button issue: "We'll be getting into a presidential election season, and it's in the interest of both parties not to have this as an issue that can be used against them."
Indeed, it's never too early to discuss the effect of presidential politics on any issue. Texas Gov. George W. Bush, the early front-runner among potential Republican candidates, is urging Congress to reform managed care, noting his support of state patients-rights laws and managed care reform. The governor backed a measure to help health plan members in coverage disputes, and supported early initiatives by the Texas Department of Insurance aimed at providing protection for HMO enrollees. Bush also wants to include medical savings accounts as part of any health care reform effort.
Vice President Al Gore is homing in, too. He met recently with reporters to promote the administration's effort to fight health care fraud and abuse, which isn't winning many friends in organized medicine. Gore also announced formation of a task force to develop strategies for federal, state, and local collaboration in investigation of health care fraud.
The fraud issue is important to Gore, who expects Republicans to slam him for backing initiatives that ostensibly would drive up health care premiums. However, the White House says increased protections for federal employees added less than $10 yearly per individual, making the cost of mandates moot.
Charles N. "Chip" Kahn III, president of the Health Insurance Association of America, calls Clinton's figures inaccurate and misleading, saying they "bear no relationship" to the costs that would arise from implementing "so-called patient protection bills," particularly if the legislation includes provisions that make it easier for consumers to sue health plans.
But John Murray, a spokesman for the American Association of Health Plans, thinks all this talk about the financial effect of managed care reform is healthy: "I hope the discussion is taking a turn away from special-interest politics and toward the practical and financial realities of working families and small businesses."
Managed care reform. Financial impact. Presidential politics. How long ago was it that all we could talk about here was impeachment?
MANAGED CARE 
May
1999
. ©1999 Stezzi Communications
---
Our most popular topics on Managedcaremag.com
---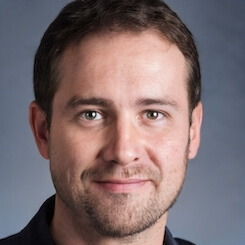 Paul Lendner ist ein praktizierender Experte im Bereich Gesundheit, Medizin und Fitness. Er schreibt bereits seit über 5 Jahren für das Managed Care Mag. Mit seinen Artikeln, die einen einzigartigen Expertenstatus nachweisen, liefert er unseren Lesern nicht nur Mehrwert, sondern auch Hilfestellung bei ihren Problemen.