This is barely a blip on the screen and yet, just the fact that it's being discussed in some places points to dissatisfaction with HMOs' programs.
Even the slightest tremor in disease management can now move millions of health care dollars. And here's one just tickling the seismograph: faint indications that employers are considering contracting directly with vendors for programs. Of course, for large self-insured employers, this does not seem so surprising, because it may help their bottom lines in the long run. However, when at least one expert talks about employers — which are already contracting with HMOs — moving in this direction, then it's time to take notice.
Ted Schwab, M.B.A., president of the Los Angeles consulting firm Sokolov, Schwab, Bennett, says this is not being done in an adversarial way and, in fact, some HMOs are reluctantly cooperating. While HMO executives should not feel threatened, neither should they be complacent. This development, which Schwab has noticed in the last year, points to employer dissatisfaction with HMO-managed DM.
Understandable expectations
"There's the real concern that employers are beginning to lose faith in one of the basic premises of HMOs: that they can manage long-term care issues," says Schwab who, out of confidentiality, declines to name non-self-insured employers who are actually looking into this. "I don't think this is being said with shrillness as much as with knowledge and a sense of responsibility. Employers have very understandable expectations."
Schwab minces no words when prescribing his cure.
"If I were an HMO executive, I would blow up my entire DM program if I'm doing it in-house and start a three-way relationship with employers and vendors."
The differing speeds of internal business cycles helped create the situation, he says. Employers noticed that employees tended to stay within orbit a lot longer than health plans, which come and go as often as every two or three years. (On average, employees stay about five years.)
What makes sense
"The companies are saying, 'My employees are going to be with me a lot longer than I'm going to be with the HMO,'" says Schwab. "'It makes sense for me, as an employer, to look for a longer-term payback.' This is the discussion among employers: 'What should we be going to HMOs for, and what should we be doing ourselves?' Employers are adding benefits and becoming much more flexible with benefits because they are having trouble keeping employees."
Al Lewis, president of the Disease Management Association of America, also cites employee tenure as one of three factors making it more effective for an employer to do disease management than to trust it to a health plan.
"The second is that employers benefit from lost-work-time reductions," says Lewis. "The third is a reduction in so-called 'presenteeism' — people at work but not 100 percent present, due to family illness or their own health problems. We have some subjectively reported data that suggest that presenteeism is a larger productivity drain than either absenteeism or short-term disability."
Some employers that Schwab represents are concluding that, because of the revolving-door nature of business, HMOs may not be positioned to handle longer-term DM in the most effective way. (He adds, however, that HMOs nonetheless have better data than anyone else. "You can't run a DM program without the information the HMO has.")
"We can do all the profiling in the world, but finding someone who will have a heart attack in the next 18 months is nearly impossible," says Schwab. "There are indicators, but the science is very inexact for an 18-month span. Over five years, the indicators are very accurate."
Still, he thinks that most employers would first try to work with HMOs and most vendors would never do anything to anger health plans — their customer base.
"It's not adversarial," says Schwab. "Often they've already cut a deal with the HMO and are now looking at what they can do further as employers."
Bob Stone, executive vice president of the Diabetes Treatment Centers of America, says that vendors dealing with HMOs almost never go directly to employers — although he does leave the door slightly ajar to that occurring sometime in the distant future.
"If more plans respond clumsily to demands for DM, then I see the possibility of direct DM happening," he says. That's a long shot. Only as a last resort — after first changing plans — would employers consider carving out.
"Employers don't want to be in the health insurance business," says Stone. "It's an arduous, burdensome task. Even among self-funded employers, there are very few willing to deal directly for DM services. Very few of the self-funded employers are paying claims, doing case management, or conducting utilization review. They'll enter into an administrative-services-only contract with HMOs for that work."
Confidentiality concerns
"Most employers do not know, and do not want to know, which employees have chronic diseases," says Stone. "What employers do want is a more productive work force, and they are looking for some way to help employees achieve a more healthy status."
Lewis agrees that confidentiality concerns work to the HMO industry's advantage. "A health plan can know which workers have diabetes and can write letters to those workers: 'Dear Sir: Here is our program to help you take better care of yourself.' An employer is not supposed to know who among his employees has diabetes. If there's a strong labor union, even the perception of intrusion could bring problems."
Pat Powers, executive director for the Pacific Business Group on Health, says it simply doesn't make sense for member employers, which have HMO contracts, to go to DM vendors as well.
"We have discussed it, but it's not something we are pursuing right now," says Powers. "Our companies have 3 out of 4 employees enrolled in HMOs, so it really doesn't make sense. What I see happening instead is more employers pushing HMOs to install better disease management programs."
While data are lacking about just how involved self-insured employers are in contracting with vendors, Lewis says it's unquestionably a trend. The reason is because businesses are becoming much more managed-care savvy. "For quite some time, employers tried to approach vendors, and vice-versa, using the HMO model of disease management, but this is changing."
Size means leverage
Nevertheless, Joseph Carver, M.D., senior medical director at Aetna U.S. Healthcare, says that a large national health plan should have a much better handle on DM than any vendor.
"When you carve out a population and look at the population only from the standpoint of a disease, it's a process that's disconnected from the rest of care," says Carver. The plan now has DM programs for asthma, heart failure, diabetes, and low-back pain.
Aetna U.S. Healthcare, of course, has a lot of leverage because of its size. "I'm not sure that other for-profit companies that are carving out disease management to vendors have the same ability to do it in house, as we do," says Carver.
Richard Vance, M.D., vice president of population health improvement for Humana, says his HMO has a vested interest in the health of vendors. Humana outsources all but two disease management programs — a maternity/child health program and another program for patients suffering from multiple chronic diseases.
"We've found only a handful of good companies to work with," says Vance.
There are, however, not-so-good vendors. It's known that HMOs, as well as self-insured employers, sometimes find it difficult to discern the credible from the fly-by-night vendors because they often don't have the data and/or analytical capacity to discern disease patterns in their populations.
Vance recalls testing programs that proved to be failures, yet the vendor was still able to sell those flawed programs to other plans.
"And one of the buyers was a fairly sophisticated HMO," says Vance. "It boggled my mind."
If health plans can be fooled, how much easier is it to fool relatively naive corporate benefits managers? Too easy, says Vance, who's seen employers make choices that have stunned him.
Benefits consultants in the dark
Employee benefits consultants are also pretty much in the dark, says Lewis. "They're the HMOs' best friends, in this case. The consultants have not figured this stuff out yet."
Perhaps, however, someone else is starting to.
Chuck Reynolds, principal and managing consultant at the Benfield Group, which recently surveyed corporate medical directors, says that large employers seem more receptive to implementing pharmaceutical manufacturers' DM programs for on-site disease management.
Last spring, Benfield mailed out 1,168 questionnaires to corporate medical directors and got 145 responses. He found that conditions and/or diseases corporate medical directors focus on often are not the same as those for which HMOs have programs.
Of 12 conditions cited, respondents rated musculoskeletal problems as the most important for work-site DM. Next came high blood pressure — no surprise there, but that was followed by depression.
"Corporate medical directors are concerned about health issues that affect productivity and where HMOs don't necessarily have a motivation to get involved — things like depression, sleep loss, back pain," says Reynolds.
This job title is in decline, but some businesses still have corporate medical directors. For instance, Reynolds explains that federal regulations mandate that most chemical and transportation companies maintain the position.
And the push for a uniform on-site DM program stems from this group, Reynolds claims.
"For so long, the benefits managers have been telling the HMOs, 'Reduce the costs of our care, reduce the costs of our care, reduce the costs of our care.' Meanwhile, the benefits managers weren't really looking at quality. The CMDs, in some places, have become the experts on health and productivity issues. They've redefined the goals of productivity. It's not about employees being at work. It's about them being at work and being engaged. The benefits people are still thinking along the lines of reducing costs."
Don't relax
"HMOs have got to put their programs in place and generate savings or else employers are going to look at the chasm between what they can save on their own and what the HMOs are saving for them," warns Lewis. "If and when employers put their own programs in place, they won't be overlays, they will be part of a decision to move away from the HMO model altogether."
Kenneth Pelletier, M.D., Ph.D., clinical professor of medicine at Stanford University School of Medicine, says companies are finally acknowledging the financial benefits in what medicine has long told them: that targeting risk factors can mean managing more than one disease at once.
For instance, Pelletier says that studies have shown that those who are depressed are more likely to smoke. Those who smoke are more susceptible to heart disease.
"In fact, evidence suggests that while HMOs may be more interested in managing things like cardiovascular disease, companies may want to target something like depression because depression has been traced to lost work time as well as to smoking and cardiovascular disease," says Pelletier. "In the '80s, when employers realized that plans were not doing enough to deliver DM — even though the term hadn't been invented yet — the employers were forced to take a look at risk factors. Vendors did not want to get into the actual management of disease or practice of medicine, so they, too, focused on risk factors, as well as self-care and employee education."
Word of mouth
Alan Spiro, M.D., M.B.A., a Towers Perrin consultant, says the problem could have very banal causes. For instance, say two employees meet in the cafeteria. Employee A talks about the new weight-loss program she's joined that's held right in the conference room next door. Employee B wants to participate, but knows he'll have to pay for the sessions because he's not in the same health plan that covers Employee A. Theoretically, carving out the weight loss program to a vendor would muffle resentment.
"I have employer clients who are looking at buying direct from vendors," says Spiro. "As pertains to the disease management vendor, this is a new occurrence, cropping up within the last year or so. There's a growing desire among employers to have real proof of the efficacy of a plan's DM program. They want to ensure that, at the employee level, there is uniformity."
Stone, of Diabetes Treatment Centers of America, sees a team approach developing as employers demand better DM, with plans working more closely with vendors to produce results.
"The tripartite relationship makes a great deal of sense from the operational perspective," he says.
Meetings
| | | |
| --- | --- | --- |
| Medical Devices Summit | Boston, MA | February 19–20, 2015 |
| 3rd Annual Summit to Improve Adherence and Enhance Patient Engagement | Philadelphia, PA | March 9–10, 2015 |
| Value-Added Solutions for Enhanced Customer Experience | Philadelphia, PA | March 9, 2015 |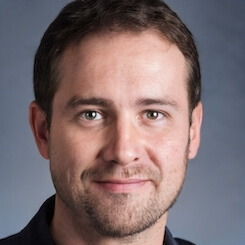 Paul Lendner ist ein praktizierender Experte im Bereich Gesundheit, Medizin und Fitness. Er schreibt bereits seit über 5 Jahren für das Managed Care Mag. Mit seinen Artikeln, die einen einzigartigen Expertenstatus nachweisen, liefert er unseren Lesern nicht nur Mehrwert, sondern auch Hilfestellung bei ihren Problemen.