Team Care and EHRs Are Key to Preventive Medicine
The question facing health care organizations today is daunting: "How are we going to efficiently and effectively care for millions of new patients, many with chronic illnesses, and many who have never had access to routine health care in the past?"
At Franciscan Health System in Tacoma, Washington, we face the same problems as other health care systems. With 12,000 employees, including 1,200 physicians, and 46,000 hospital admissions plus 460,000 outpatient procedures, we fully understand the challenges of health care delivery today. However, we've found that the best approach to population management lies in a culture shift from treating lives at risk to a system where we front-load our attention to preventive medicine. Two things will allow us to be successful:
Team-based care which opens up access and enables physicians to extend their reach by adding certified physician assistants (PAs), nurse practitioners (NPs), care managers, health coaches, pharmacists, and others to the medical care team.
Electronic health records (EHR) technology connecting all providers with a complete and up-to-date medical record.
Our approach is based on collaboration and respect for the role each provider plays on the team. To ensure quality and efficiency, we work to ensure that all providers work to the highest level of their licensure. Physicians handle the most complex issues; PAs and NPs manage patients with lower acuity problems and emphasize patient education. Connecting on a personal level with all our patients is important — our care team helps us achieve that goal.
PAs are an integral part of our wellness and prevention programs. This is important not only for better patient care, but also for increased income. Medicare, for example, will pay for wellness visits for seniors and some insurance plans are now paying higher rates for wellness and prevention programs than for routine illnesses. Plus, prevention programs provide the added benefit of reducing unnecessary emergency department visits.
In addition, team care can reduce hospital readmissions. For example, if a heart failure patient leaves the hospital Wednesday, a PA is more likely to be able to follow up Friday versus a physician who may not have an opening for three weeks. By answering the questions Friday, the PA may eliminate problems over the weekend, which could cause the patient to head to the emergency department and possibly be readmitted.
PAs are one of the nation's fastest growing health care professions and can help to significantly expand access while supporting over-burdened physicians. They graduate from accredited, master's-degree programs that include clinical rotations, and then must pass a rigorous national certification exam, overseen by the National Commission on Certification of Physician Assistants (NCCPA), to earn a state medical board license and enter practice. The profession stands out in the area of continuing evaluation and assessment: PAs maintain certification through ongoing education requirements and a broad-based recertification exam every 10 years throughout their careers.
We use PAs extensively in our accountable care organization (ACO) and  patient-centered medical home (PCMH) programs. In the ACO model, team care utilizing certified PAs and other health care providers will allow us to keep costs down to make this risk-sharing model a viable one.
Our pilot PCMH program around diabetes demonstrated that with team care utilizing different levels of providers, we could show major improvements in patients' compliance and outcomes. However, at the time, there was no supporting payment structure to expand that effort. Over the past few years, as PCMH plans have continued to find success, more payers are developing incentives that recognize and compensate for value and optimal outcomes. By utilizing PAs, we have created efficiencies and have been better able to achieve the goals of PCMH programs while securing the reimbursement and bonuses offered under our PCMH plan.
With that new model, Franciscan is now in the process of expanding the PCMH concept in all primary care clinics to focus on chronic disease management.
Technology is the digital glue
The idea behind all of our team-based programs is to stay closer to the patients to improve engagement and outcomes. One of the important ways we help our physicians and PAs stay in touch with patients is through technology. We implemented a common clinical platform across hospitals and ambulatory clinics so that the same information is viewable by care teams throughout the system.
In addition, our EHR system captures information in discrete fields, which makes it easier to run reports and deliver metrics. Practices can quickly identify who is overdue for an exam, send reminders, and keep physicians engaged in actively managing patients. The EHR also provides meaningful information for decision support that allows us to reduce duplicative tests. This improves patient care, results in cost savings to both the patient and insurance companies, and increases the efficiency of the entire health system.
There are many challenges still to come for health care     delivery systems, but as successful programs are showing, when we combine the right care team and EHR technology with our commitment to quality, we can better care for all patient populations.
Dean Field, MD, is medical director of clinical informatics for Franciscan Health System in Washington state and past president and chief medical officer of Franciscan Medical Group.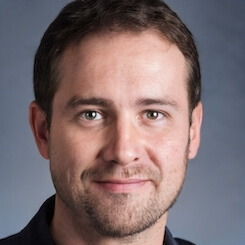 Paul Lendner ist ein praktizierender Experte im Bereich Gesundheit, Medizin und Fitness. Er schreibt bereits seit über 5 Jahren für das Managed Care Mag. Mit seinen Artikeln, die einen einzigartigen Expertenstatus nachweisen, liefert er unseren Lesern nicht nur Mehrwert, sondern auch Hilfestellung bei ihren Problemen.