I once had a patient with HIV who refused to take his medication. His noncompliance was not because he lacked information about his illness or because he didn't understand why it was important to take his medications. He knew full well that he would die without taking them.
After doing a little digging, I learned that the reason was personal. He was afraid to tell his partner about his diagnosis. Not only was he afraid to admit that he had been unfaithful, he worried that his partner would leave him. My experience with this patient was a valuable lesson for me that medicine is not what I thought it was.
I realized that the practice of medicine is not just about a series of clinical decisions based on evidence-based practices. It is also about helping people to change their behaviors, whether they need to take their meds, lose weight, or quit smoking. If we want to achieve optimal outcomes, then it is part of our job as care providers to help people identify and address personal barriers to healthy behavior change.
With my patient, I had to get out of clinical mode and become more personal to find a way to help him address and dissolve the fears that stood in the way of his treatment.
In recent years, I have come to believe that the lesson I learned in this experience also applies to traditional disease management. Like medicine, disease management follows a clinical rather than a personal model of care. The approach of locating sick people, educating them about their illnesses, and closing care gaps is driven by the theory that if people learn the appropriate information, they will feel motivated to take the right actions.
Results have shown us that this is not working for everyone.
Certainly, traditional disease management does have some success in leading people to healthier behaviors that improve health outcomes. For every success story, though, there are more stories about people who didn't get much out of the experience.
As my patient demonstrated, even the threat of dying isn't enough to motivate some people to change. So what do we do? How can we prevent people from slipping into denial? First, we have to step outside the medical world. We need to meet people where they are in their lives and then decide how to be helpful to them.
Personal barriers
Before our care managers can even start talking about the care gap or the health risk with the member, they need to explore personal barriers. Why aren't they taking their meds? Maybe there is not a pharmacy in their neighborhood. Maybe they don't have a car, and there is no way to get the drug to their home. Maybe they are embarrassed by the side effects.
There are millions of potential personal barriers. The trick is to help each individual uncover and then address their own. You don't need any medical skills to learn that a man is having problems with his wife or that a mother is distracted because she has a sick child. Without understanding those personal issues, all the education in the world won't matter.
After I identified my HIV patient's barrier to compliance, I had to step out from behind my physician persona and engage with my patient on a human level. I had to become a friend, a confidante, and even a counselor. I was able to convince him to talk to someone, which he did. Ultimately, he told his partner, who did leave him. However, by the time he disclosed the truth, he was emotionally prepared for the outcome. Most importantly, he was taking his meds and his health and wellbeing were back on track.
This experience taught me that we cannot adequately address health issues without first addressing personal ones. We cannot continue giving members a checklist, sending them on their merry way, and expecting them to comply without first addressing personal barriers.
As we continually try to improve our care management services, especially in an expanding world of ACOs — in which physicians now have more direct responsibility for clinical and financial outcomes — there is a real need to think differently. There's a real opportunity to expand our view of what constitutes care management to include a shift in the way healthcare is delivered…from being too clinical to being more personal.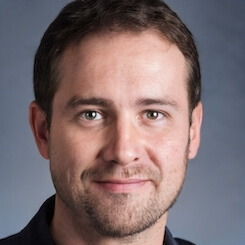 Paul Lendner ist ein praktizierender Experte im Bereich Gesundheit, Medizin und Fitness. Er schreibt bereits seit über 5 Jahren für das Managed Care Mag. Mit seinen Artikeln, die einen einzigartigen Expertenstatus nachweisen, liefert er unseren Lesern nicht nur Mehrwert, sondern auch Hilfestellung bei ihren Problemen.