Brilinta's price will be a significant factor in coverage decisions when Plavix goes off patent in May 2012
About every 20 seconds an American is admitted to the hospital for acute coronary syndrome. ACS is not a single disease but a spectrum of disorders defined by their various clinical presentations. Although the electrocardiogram (EKG) plays a crucial role in the diagnosis of ACS, not all people with ACS have abnormal EKGs. Other tests such as the biochemical markers and cardiac imaging may be used to establish the diagnosis.
ACS is divided broadly into three main types based upon the EKG appearance: acute myocardial infarction accompanied by ST elevation on the EKG — also called ST-segment elevation myocardial infarction (STEMI), non-ST-segment elevation myocardial infarction, and unstable angina.
Although there are a few exceptions (cocaine use, trauma, blood loss, anemia, infection, tachyarrhythmia), ACS is usually associated with the rupture of an atherosclerotic plaque and complete or partial thrombosis of a coronary artery. The atherosclerotic plaque can be insignificant in terms of its actual percentage of blockage of the artery, but upon rupture, platelets are activated, aggregate, and in turn activate the coagulation pathway. This process is also associated with active vasoconstriction of the artery. The end result is the formation of an intracoronary thrombosis and coronary blockage and ultimately, if left untreated, death of heart muscle cells.
What the patient usually experiences is tightness around the chest with radiation of the pain to the left arm and left angle of the jaw, sweating, nausea, vomiting, and shortness of breath. Atypical patterns of pain or even absence of pain may occur, which makes this disease difficult to diagnose.
Prevention of ACS is a public health issue and involves changing the typical United States diet, exercise, salt restriction, controlling hypertension and diabetes, smoking cessation, and controlling lipids. Aspirin is used as primary prevention in those with risk factors.
Standard of care
The standard of care for ACS has been the use of clopidogrel (Plavix) as a platelet inhibitor. This drug has been proven in numerous clinical trials to be of benefit. Numerous other platelet inhibitors have been or are in the process of being studied to augment the current treatment choices. One has just received FDA approval: ticagrelor (brand name Brilinta).
Ticagrelor reversibly binds to the P2Y12 ADP-receptor of the platelet to prevent signal transduction and platelet activation. Ticagrelor is "indicated to reduce the rate of thrombotic cardiovascular events in patients with acute coronary syndrome."
Ticagrelor was studied in a large (n=18,624 patients) international (43 countries) randomized, blinded, head-to-head trial named PLATO that compared ticagrelor to clopidogrel. Both drugs were given in combination with aspirin and other standard therapies to patients with ACS. Patients were treated for at least 6 months and for up to 12 months. Patients presenting within 24 hours of the onset of ACS were randomized regardless of the intent to treat medically or with an invasive therapy. The clopidogrel group was given a loading dose of 300 mg, followed by a maintenance dose. The ticagrelor group received a 180 mg loading dose followed by 90 mg bid. An aspirin loading dose of 160-500 mg, followed by 75-100 mg per day, was recommended in both groups. About 99 percent of patients overall received aspirin at some time during the trial.
Endpoints
The primary endpoint for the trial was a composite of clinical events including cardiovascular death, nonfatal MI (which excluded silent MI), or non-fatal stroke. When considered individually, these were viewed as secondary endpoints. Median exposure to the study drug was 277 days. Roughly one third of patients were receiving a statin at their initiation into the trial and 93 percent received a statin sometime during the trial.
Overall the trial met its composite endpoint, meaning that there were fewer of the three combined endpoints in the ticagrelor group (9.8 percent of patients) than in the clopidogrel group (11.7 percent of patients), resulting in a significant difference and hazard ratio of 0.84. The composite score difference was driven by the CV deaths (2.9 percent versus 4 percent) and MIs (5.8 percent versus 6.9 percent). There were no statistically significant differences in the incidence of stroke (1.4 percent versus 1.1 percent) between the two drugs. The individual differences were statistically significant for CV deaths and nonfatal MI.
Because the trial was so large, a wide range of other subgroup analyses was able to be performed, including demographic, concurrent baseline medications, and other treatment differences. The subgroup analyses demonstrated effects consistent with the overall results in all subgroups analyzed with the exception of the location subgroup analysis and the actual maintenance dose of aspirin subanalysis.
The results demonstrated a smaller benefit for the ticagrelor group in North Americans than in the rest of the world. The authors were careful to point out that "the individual results and nominal p-values, like all subset analyses, need cautious interpretation and they could represent chance findings."
When specifically looking for the reason behind the North America differences, it appears that none of the regional differences in treatment patterns made a contribution except for the dose of aspirin, a drug that is typically dosed at higher levels in the United States than in other countries. The authors stated that in the United States, "overall results favored ticagrelor when used with low maintenance doses (≤100mg) of aspirin." The authors further pointed out that higher doses of aspirin reduce the effectiveness of ticagrelor.
Ticagrelor carries the following boxed warnings:
Ticagrelor can cause significant — sometimes fatal — bleeding.
Ticagrelor should not be used in patients with active pathological bleeding or history of intracranial bleeding, and the use of aspirin in a maintenance dose above 100mg reduces the effectiveness.
Managed care issues
AstraZeneca has set the wholesale acquisition cost for Brilinta at $7.24 per day or roughly $220 per month, a 20 percent premium over Plavix and a 25 percent premium over prasugrel (Effient), another competitor. Currently none of the major antiplatelet drugs are available in generic form — but that will soon change.
Managed care decision makers are patiently awaiting the May 2012 expiration of the patent on Plavix. In the meantime, the boxed "bleeding warning" for Brilinta, when used with the more common higher doses of aspirin typically seen in the United States, may give managed care companies a lever to push both this year and in the future.
What remains unknown is how the United States physicians will view this newcomer.
Over the past several decades, remarkable progress has been made in the treatment of ACS, and the search for better treatments continues. Those readers following the recent news releases concerning other drugs for this common condition are ensured a rich future in Tomorrow's Medicine!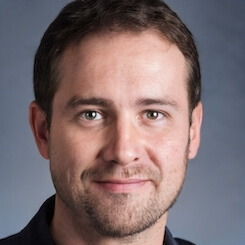 Paul Lendner ist ein praktizierender Experte im Bereich Gesundheit, Medizin und Fitness. Er schreibt bereits seit über 5 Jahren für das Managed Care Mag. Mit seinen Artikeln, die einen einzigartigen Expertenstatus nachweisen, liefert er unseren Lesern nicht nur Mehrwert, sondern auch Hilfestellung bei ihren Problemen.