The gray market, where medications can be repriced, is becoming unmanageable
MANAGED CARE November 2011. ©MediMedia USA
The gray market, where medications can be repriced, is becoming unmanageable
John Carroll
Sandy Goel and her colleagues are often the first to hear if one of the 90,000 members of the University of Michigan's health plan has a problem getting a drug at a local pharmacy. Goel, a pharmacist, is on the front line in the benefits office, and when there's a crimp in the supply system, members aren't shy about complaining when they find themselves being prescribed a drug with a higher copayment.
"We've had instances where we've changed the formulary tier of a drug so members could buy it at the lower generic copay, without the penalty," says Goel, who can act quickly. Sometimes the benefits office will also change the formulary tier of a hard-to-find therapeutic, or see if it can work its regional network to find a pharmacy that has the drug.
For Goel, the calls about drug availability don't present a crisis. But they do come in regularly. There's also nothing new about drug shortages. For one reason or another, manufacturers have on occasion had trouble supplying the market. Genzyme triggered some high-profile shortages last year when contamination at its facilities forced a shutdown and lingering production problems.
But what's different this time, industry insiders say, is the sudden and unexpected rise in the number of shortages — particularly at generic cancer drug makers that provide some of the most common, and inexpensive, oncology therapies. And the problem has been growing worse, spurring legislators to whip up legislative proposals designed to help manage the problem, along with possible regulations that could help smooth the supply snafus.
President Obama last month issued an executive order instructing the FDA to monitor drug shortages more closely, speed reviews of applications that change production procedures of certain drugs, and help the Justice Department flag collusion or price gouging.
Earlier this year the American Hospital Association found that almost all of the 820 hospitals it surveyed had run out of important drugs. Eight in ten reported being forced to delay treatment because they could not lay their hands on those drugs. The University of Utah Drug Information Services counted 211 drug shortages last year, adding 89 new ones just in the first quarter of 2011.
Last summer the FDA signaled that the situation had become acute in some particularly significant areas, noting that several cancer therapies — including some of the injectables dispensed under the medical rather than the pharma benefit — have turned up on the list of drugs now in short supply.
Johnson & Johnson's Doxil (doxorubicin), an ovarian cancer drug also used off label for breast cancer, is on the list, alongside cisplatin, a chemotherapy used to treat testicular cancer.
Drug developers have complained that the shortages are interfering with hundreds of clinical trials. And the FDA says it expects the situation to grow worse in the months ahead.
There's no shortage of finger pointing when it comes to assessing the blame.
Bottlenecks
In some cases, manufacturers have accused the FDA of causing bottlenecks with its stringent regulatory requirements. The FDA in turn points to aging plants that are more likely than newer ones to be cited in routine inspections. And in about 1 in 10 cases, regulators note, a shortage comes about after a manufacturer simply decides to abandon a drug for business reasons, typically because it's a generic that no longer commands a significant margin.
Some point to a growing gray market for drug buyers. Sellers were accused by the Premier Healthcare Alliance, which surveyed hospital pharmacists, of charging an average 650 percent premium for drugs in short supply, often providing goods that are of suspect origin. And one of the drugs, the blood pressure medication labetalol, was marked up by 4,000 percent. Markups of 3,000 percent were reported for cytarabine, dexamethasone injection, leucovorin, and propofol last April.
"There is a pattern here," says Otis Brawley, the chief medical officer of the American Cancer Society, in a recent interview with U.S. News & World Report. "The drugs for which there is a shortage are the generic drugs, where the ability to make money is not as great," he said. "If the drug is off the market, they can reprice it."
Joseph Hill, director of federal legislative affairs for the American Society of Health-System Pharmacists, says that "We are very concerned about the presence of the gray market and these exorbitant prices." With 35,000 members, including a large group of hospital pharmacists, "we know it's a crisis."
The rising tide of drug shortages has captured the attention of the P&T committee, says Lynn Nishida, director of clinical pharmacy services for RegenceRx, the pharmacy benefits manager for the Regence Group, an affiliation of health plans in the Northwest with 3 million members. Now it's not just a question of whether an alternative exists, but whether there's some other drug you need to include in the formulary as a result of a shortage.
Simple solutions
Sometimes there are relatively simple solutions. For example, when generic Valtrex, an antiviral, was introduced, the manufacturer was unable to keep up with demand for the product. RegenceRx put the branded drug back on the preferred tier so members wouldn't get hit. Generally, when preferred drugs become generic, plans will remove the branded product from preferred status to encourage the generic. In this case, plans delay removal until the generic is available.
"It's a dilemma," says Nishida. "And drives plans to make decisions on drugs that may or may not have good science to support their value."
Many problems
A variety of problems are involved in managing drug shortages, says David Lassen, the chief clinical officer at Prime Therapeutics, a pharmacy benefit manager that works with Blue Cross & Blue Shield plans. There could be a problem with single-lot shipments from a given manufacturer, a regional or national shortage. Shortages may be temporary or long-term. Some of the most serious are showing up on the medical benefit for injectables, while the retail pharmacy the PBM works with has its own problems.
Sometimes, on the retail side, Prime will go out of its way to communicate with pharmacies in the network to let them know what's going on and review alternative treatments.
"If we know there's going to be a widespread outage," says Lassen, "we'll work with the customers, the health plans, to see if there are specific steps needed to mitigate the cost burden because of the outage." That may mean changing the formulary status of an available drug to erase the added costs built in to help steer members to the least expensive — but equally effective — therapy in short supply.
The ASHP and other advocates have come down behind proposed legislation that would require manufacturers to notify the FDA if they are having trouble producing sufficient supplies.
That's not a legislative proposal that draws much opposition in Washington, says Hill. But most dissenters seem focused on whether this bill would do enough to resolve the situation.
Some groups have called on Congress to authorize the development of a national stockpile of targeted drugs, says Hill. Others want to see if the upcoming Prescription Drug User Fee Act reauthorization bill could include regulatory incentives to speed up production of targeted drugs.
For Hill, though, there are some thorny questions on how many new regulations can be contained in the PDUFA reauthorization bill, and whether this is something that legislators should act on now.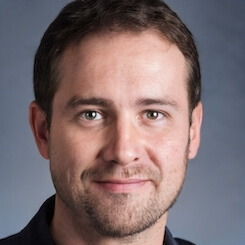 Paul Lendner ist ein praktizierender Experte im Bereich Gesundheit, Medizin und Fitness. Er schreibt bereits seit über 5 Jahren für das Managed Care Mag. Mit seinen Artikeln, die einen einzigartigen Expertenstatus nachweisen, liefert er unseren Lesern nicht nur Mehrwert, sondern auch Hilfestellung bei ihren Problemen.