The Patient Protection and Affordable Care Act gives the FDA the authority to approve these long-awaited medications after rigorous review
Pharmaceutical benefit managers have spent the last decade honing their strategies for managing drug prices. Once a generic is introduced that can be safely swapped for a brand drug and prices start to plunge, drug benefit administrators eagerly roll out new rules on utilization — from step therapy to free giveaways — to pump up generics' market share.
Then came biologics.
After years of debate, triggered when the first generation of pricey biologics hit the market, Congress, in the Patient Protection and Affordable Care Act, has pointed drug developers down the path to an expected wave of "biosimilar" drugs — biologically similar to, but in no way identical to, some of the most expensive drugs on the market.
The biotech industry got most of what it wanted in the law — 12 years of market exclusivity for biologics, compared to only five years for traditional small molecule drugs. But payers won't have 12 years to get ready. Things are moving fast.
With therapies similar to older biologics already in the pipeline, the first significant biosimilar entries will arrive in two to three years, and pharmaceutical benefit managers are wasting no time in considering how to evaluate these new benefits and start to position them in newly revised formularies.
"This [new law] has the potential to decrease the cost of biologics," says Helen Sherman, the chief pharmacy officer for RegenceRx, a not-for-profit pharmaceutical benefit manager with 3 million members. "But it's early in the process. There is the 12 years after the licensing of a biologic that's a safe haven, but there is also very complex patent issues intertwined around all of this."
Sherman shudders when she hears words like biogenerics being tossed around to describe the new therapeutic category. Biosimilars, says Sherman, aren't going to be anything like generics.
"We need to delete those terms from our vocabulary," says Sherman, with a small laugh.
"It's a very different world on the biosimilar side than the generic side," agrees Genia Long, managing principal at the Analysis Group, a health care consulting group. "Generic pill prices are very low, there's no clinical trial requirement, and there are very low manufacturing barriers. It only takes a couple of million dollars to enter a market. But in the biosimilar world, what remains to be seen is the level of clinical evidence the FDA is going to require, and that's a major determinant of the economics."
Interchangeability
Under the law, developers now have a set of legal rules they can follow, says Mark Armstrong, a lawyer at Epstein Becker & Green who specializes in health care and the life sciences. To gain approval of a biosimilar, developers will need to present a stack of trial data to prove that the new therapy produces the same health benefit with a comparable or better safety profile — the classic risk/benefit analysis that the FDA does every day. Any biosimilar developer looking for an "interchangeable" designation would have to show that the branded therapy can be substituted with no change for the worse in risk or outcome. This would be a head-to-head clinical trial or some other set of data that would serve the same purpose — something the FDA will have to make clear in its upcoming guidance to manufacturers on the subject.
Whether a biosimilar drug may be designated interchangeable is an important distinction, says Armstrong. Small-molecule generics are substitutable, and under the law a pharmacy may switch a patient from a branded drug to a generic without physician consent. To have the same option in the biosimilar market, the new biologic would need to be interchangeable. But it's not always going to be so simple.
"If your sales force is acting as a call center, an interchangeable product would be easier to market," says Armstrong. But if you had a sales force out in the field marketing it, the biosimilar could look like a comparative winner.
"When I was a pharmaceutical salesman we had free access to physicians," says Armstrong. "Now there are greater pressures. Part of the reluctance of physicians to see pharma sales reps today is that so many products are me-toos. But I don't think the biosimilar will be seen as the me-too. Biosimilars will be marketed more like a competing brand where the manufacturer will have to educate the physician on the therapeutic effectiveness rather than merely promoting the biosimilar product."
Israel's Teva Pharmaceuticals didn't wait around for Congress to agree on a regulatory approach to biosimilars. Last February the company filed a full biologics license application for Neutroval, a follow-on (another of the biologics industry's preferred terms) therapy to Amgen's Neupogen. It is already approved in Europe. Last year Neupogen — first approved almost 30 years ago — and a related white blood cell booster, Neulasta, earned $4.6 billion.
While several developers have been targeting older biologics such as Neupogen, human growth hormones, or erythropoiesis-stimulating agents such as Epogen and Aranesp, the first official biosimilars aren't likely to get the FDA's green light until 2013, with the first significant swell of biosimilars hitting around 2014 to 2016, says MaryEllen Klusacek, PhD, a biotech analyst at Decision Resources, which does research on pharmaceutical and health care matters.
Any biopharma company jumping into the biosimilar field will have some advantages, says Klusacek. The basic science of the targeted biologic will already be understood. Researchers will know the therapeutic mechanism of action that they are studying, eliminating the early-stage research that can consume years of work and millions of dollars in costs.
High prices
As the complexity of the biosimilar increases, though, so will the expenses related to clinical trials. Biologic manufacturing costs are also considerably higher than what generic drug makers face, which in turn will keep biosimilar prices relatively high.
The pitfalls in biosimilar development were highlighted just weeks ago, when Merck pulled the plug on a program to develop MK-2578, a drug similar to Aranesp, after the FDA demanded cardiovascular outcome data that the drug giant felt would have taken too long and cost too much to gather to make it worthwhile to continue pursuing a therapy the company had hoped to start marketing in 2012.
It is likely the FDA will require phase 3 data, perhaps comparing the biosimilar to a placebo or, more likely, to a reference biologic, says Klusacek. As researchers gain a better understanding of the genetics at work in disease, developers of biosimilar drugs may be able to mount trials with relatively small but better defined groups of patients. But comparative effectiveness data will be the gold standard for payers.
"Although there is an additional expense," she says, "uptake would be limited without a head-to-head trial or some type of comparison that shows that efficacy is comparable to what is out there."
As a result of the steep development costs, the first biosimilars to arrive won't offer anything like the huge discounts that quickly appear in the generics market. Prices of these more complex therapies are initially going to be only 10 percent to 20 percent lower than the branded therapies. In some instances the discount may reach 30 percent.
"That may not sound like a lot," Klusacek says, "but at $2,000 a month for some of these biologics, a 10 percent to 20 percent discount is still a good amount."
To take full advantage of those savings, though, will require an investment in time and money, as many pharmaceutical benefit managers set the bar for their evaluation of biosimilar drugs right at the same high mark they reserved for branded biologics.
A cheaper kind of brand
"We will do a scientific evaluation of the biosimilar that is very similar to what we do for a brand," Sherman says. "Studies are required for biosimilars, and there will be more clinical studies for interchangeable products."
"Plans are going to have to think about their own processes for reviewing evidence and the P&T committee process they have in place," says Long. "For many plans the process won't differ greatly — certainly not for plans that feel confident and comfortable that they have a well thought out, thorough, and mature process for evaluating biologic evidence."
"Then the question becomes, 'How do we include them in our formulary structure and the tools we have in place for managing therapies?'
"One of the first things to think about is whether the formulary structure they have in place can accommodate a world in which there are biosimilars — a world in which they may want to prefer one biologic to another. We're going to be seeing products which to some degree are less expensive than branded therapies but need to be marketed and communicated to physicians and patients in a way that's similar to a branded product.
"How many entrants in a particular market are we likely to see?" asks Long. "That's the million-dollar question. That is likely to be the real driver behind the pricing behavior of biosimilars."
Physician education and patient acceptance programs will be needed to gain market penetration.
"At least in the first couple of years, dealing with biosimilars from a plan perspective really rests on a strong foundation of how you manage branded therapies," says Sherman. "We'll review the science behind the biosimilar to make sure it performs as well or better than the innovator product."
On the other hand, Sherman adds, "if the science is too soft, it could be positioned after the innovator product" — so if a member doesn't respond to the brand, he could switch to the biosimilar, rather than start on a biosimilar and switch to the more expensive therapy.
All the experts agree that the next few years will be a challenge for everyone involved, from the developer and the health plan to the provider and the patient.
"Just as we saw in Hatch-Waxman, it took several years for plans and physicians and consumers and patients to really understand what the impact of generic drugs was, how to get them into practices and how to get patients to accept them," says Long. "That's going to be the case even more so in the biosimilar world."
"After the first three are out we will be down the path and through that learning curve," says Sherman. "The first will be a learning experience, but after three we'll start having a cadence with them."
Any biosimilar developer looking for an "interchangeable" designation would have to show that the branded therapy can be substituted with no change for the worse in risk or outcome percent.
Developers of biosimilar drugs may soon be able to mount trials with better defined groups of patients. But comparative effectiveness will be the gold standard for payers.
Meetings
| | | |
| --- | --- | --- |
| Medical Devices Summit | Boston, MA | February 19–20, 2015 |
| 3rd Annual Summit to Improve Adherence and Enhance Patient Engagement | Philadelphia, PA | March 9–10, 2015 |
| Value-Added Solutions for Enhanced Customer Experience | Philadelphia, PA | March 9, 2015 |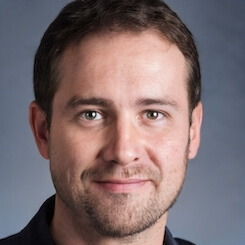 Paul Lendner ist ein praktizierender Experte im Bereich Gesundheit, Medizin und Fitness. Er schreibt bereits seit über 5 Jahren für das Managed Care Mag. Mit seinen Artikeln, die einen einzigartigen Expertenstatus nachweisen, liefert er unseren Lesern nicht nur Mehrwert, sondern auch Hilfestellung bei ihren Problemen.