Decision support tools provide new options for oncologists and health plans
Decision support tools provide new options for oncologists and health plans
A new approach to medical oncology pathways is emerging, aimed squarely at the core element of these programs that is both the source of success and a barrier to greater value in cancer care.
The central tenet of oncology pathways is that a narrow set of treatment algorithms is effective in dealing with two of the most important problems in cancer: rising costs and unproven variations in the extent and intensity of therapy.
Pathways deal with these concerns by reducing treatment options to the ones that advocates say offer the best combination of evidence, efficacy, toxicity, and cost. One way that pathways differ from guidelines is that cost is not explicitly considered by most organizations that develop guidelines, but it is considered in pathways. Pathways, then, may lean toward generics instead of brand drugs, although pathway advocates emphasize that efficacy comes first.
Oncology pathways take hold
Clinical pathways are being implemented by physician practices and health plans to control cost, improve quality, and streamline practice operations. A 2010 survey of oncology practices by Altos Solutions, an electronic medical record company, attempted to identify the source of pathways and the extent to which they are actively used in oncology practices. The company received 112 responses, and 80 practices reported that they use oncology pathways.
The first chart shows that pathways come from a variety of sources. Of the 80 respondents, 54 percent indicated that they actively monitor compliance with pathways and the remainder said that they do not track compliance routinely. Thirty-seven practices reported the reasons for not tracking compliance; those reasons are shown in the second chart.
*UPMC = University of Pittsburgh Medical Center, also known as D3 Oncology Solutions. UPMC and P4 Healthcare offer oncology pathway software and oncology management programs to private practices and health plans.
While pathways can control costs, there is some concern that the price of these savings is too high.
One industry insider says oncologists are concerned about giving up too many treatment options. "No two patients are alike. Every cancer presents differently in every patient, and that is the reason physicians are so adamant that they need the full range of choices covered by guidelines," says Dawn Holcombe, MBA, an oncology consultant and executive director of the Connecticut Oncology Society.
Pathway programs allow doctors to deviate from the on-pathway list of choices and use off-pathway treatments, but the reason must be documented and economic incentives may be tied to the extent to which a doctor complies with on-pathway treatments.
Oncologists may also be concerned about how the treatment options are chosen. Clinical guidelines are developed by formal processes with panels of national experts, but pathways are usually selected by a steering committee with many community oncologists, where the rigor and rationale for choosing treatments may not be clear.
"Oncologists have bought into evidence-based decision making and they trust guidelines, especially from sources like the National Comprehensive Cancer Network. What they are less likely to support is someone else's decision about treatment options, especially when those decisions are not transparent or rigorously developed," says Holcombe.
In response, the companies that set up programs on behalf of health plans say that recognized leaders participate in the steering committees and that pathways are derived from clinical guidelines and the best randomized trials.
Have it both ways
Technology is coming to the rescue. "Pathway technology is evolving rapidly — it's moving from menus of preferred treatment to more flexible decision support tools," says Holcombe.
Surya Singh, MD, chief medical officer at Proventys, says, "Changing physician behavior and practice patterns must encompass many different factors. Pathways have focused more on alignment of economic incentives to improve value and outcomes than they have on clinical integration. Decision support tools are a way to improve how cancer care is delivered."
Holcombe says these tools take different forms but they are being developed by Innovent Oncology, the research arm of US Oncology; D3 Oncology Solutions, a subsidiary of the University of Pittsburgh Medical Center; and by Proventys, a decision support developer.
Decision support tools facilitate evidence-based decision making at the point at which a patient's treatment is ordered. The software is intended to engage and guide physicians in selecting a treatment regimen rather than to merely tell them what treatments are available.
Singh says decision support tools can get to a narrow set of treatment options. "Engaging physicians is an iterative process leading to the available treatment alternatives," says Singh. "Then there are nuanced ways to display cost and coverage information and indicate which treatments are on- or off-pathway."
Advantages for health plans
Singh says that the Proventys tool is being used in midsize oncology practices, but that his company has not yet developed a relationship with a health plan to sponsor its product or establish a networkwide pathways program. Nevertheless, Singh says that these tools offer advantages to health plans in generating data that plans can use in their own cost and quality management programs.
Generally, health plans have limited insight into the use of treatment in different patients. The information they receive comes primarily from prior authorizations or is gleaned from claims data. It may be possible to identify which treatment regimens are being used retrospectively, but there isn't sufficient patient data to know if they are being used as recommended.
"Payers are missing the most important piece of information in stratifying patients, and that is stage," says Singh. "Once you add in stage, you have to ask, Is that enough? Probably not. Payers need much more patient data to help them stratify their members and work collaboratively with oncologists for greater value in cancer care."
Examples include biomarkers, which increasingly are indicators of drug response. Singh says decision-support tools offer the potential to efficiently integrate patient data with the results of drug regimens.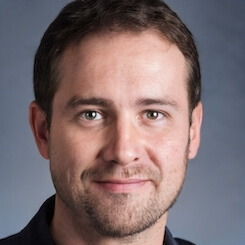 Paul Lendner ist ein praktizierender Experte im Bereich Gesundheit, Medizin und Fitness. Er schreibt bereits seit über 5 Jahren für das Managed Care Mag. Mit seinen Artikeln, die einen einzigartigen Expertenstatus nachweisen, liefert er unseren Lesern nicht nur Mehrwert, sondern auch Hilfestellung bei ihren Problemen.