By using Managedcaremag.com (as defined below), you agree to the following Terms of Use, which constitute an agreement ("Agreement") between Managedcaremag.com and you.
IF YOU DO NOT WISH TO BE BOUND OR DISAGREE WITH ANY TERMS AND CONDITIONS BELOW, PLEASE EXIT THE Managedcaremag.com WEBSITE. YOUR SOLE REMEDY FOR ANY DISSATISFACTION WITH IT, OR THESE TERMS AND CONDITIONS IS TO CEASE USING Managedcaremag.com AND ALL APPLICATIONS, PRODUCTS, OR SERVICES IT OFFERS.
1.      

Effective Date and Acceptance
1.1.      Effective date. This Agreement and all terms and conditions contained in it are become effective once you check "I AGREE" box on the Registration Page of Managedcaremag.com website.
1.2.      Acceptance Procedure and Changes. By accessing materials through our website or registering you agree with all the terms and conditions of this Agreement. We reserve the right, in our sole discretion, to change, modify or update these terms and conditions of this Agreement from time to time, and your continuing use of our website constitutes your acceptance of and agreement to any changed terms and conditions.
2.      

Background and Scope of This Agreement
2.1.      Terms of use. Managedcaremag.com provides users with access to a wide variety of resources on the Managedcaremag.com domain including, but not limited to, articles, reference tools, continuing education for medical professionals tools, communication tools, and search websites. We have other websites that are covered by different terms of use. The terms of use for each of our websites are available on the homepage of each website.
2.2.      Who we are. The website is owned and operated by MMMM Group LLC, an ICON Plc company. The website is for managed care professionals and other healthcare professionals. When we refer to ourselves as "we" or "Managedcaremag.com" in this Agreement, we mean our company, MMMM Group LLC, an ICON Plc company, including any subsidiary we control (for example, a subsidiary we own), any parent company, or any company that is owned or controlled by the same parent company as MMMM Group LLC, an ICON Plc company. Reference to "website" means our Internet website, Managedcaremag.com.
3.      

No Warranties or Representations
3.1.      No warranties. We include a lot of information within Managedcaremag.com, including articles, references, tools, continuing education for medical professionals, and advertising. We follow a standard set of editorial procedures for information that we make available through the website. However, we don't offer you any warranty or guarantee related to our website. We specifically disclaim any warranties, express or implied, including implied warranties of merchantability or fitness for a particular purpose, accuracy, completeness, lack of errors or mistakes. It's your job to evaluate the information and results from websites we provide and to check for completeness, errors, mistakes, accuracy and applicability to the issue or question.
ALL CONTENT, APPLICATION AND SERVICE COVERED BY THIS AGREEMENT AND PROVIDED BY US ARE PROVIDED ON AN "AS IS" AND "AS AVAILABLE" BASIS WITHOUT WARRANTY OF ANY KIND, EITHER EXPRESS OR IMPLIED, INCLUDING, BUT NOT LIMITED TO, THE IMPLIED WARRANTIES OF MERCHANTABILITY OR FITNESS FOR A PARTICULAR PURPOSE, OR THE WARRANTY OF NON-INFRINGEMENT. WITHOUT LIMITING THE FOREGOING, WE MAKE NO WARRANTY THAT (A) THE CONTENT, APPLICATION OR SERVICE PROVIDED BY US PT WILL MEET YOUR REQUIREMENTS, (B) THE CONTENT, SERVICE, OR APPLICATION WILL BE UNINTERRUPTED, TIMELY, SECURE, ACCURATE, COMPLETE OR ERROR-FREE, (C) THE RESULTS THAT MAY BE OBTAINED FROM THE USE OF THE CONTENT, APPLICATION OR SERVICE WILL BE EFFECTIVE, ACCURATE, COMPLETE, RELIABLE OR MEET YOUR EXPECTATIONS, OR (D) THE QUALITY OF ANY CONTENT OR SERVICE OBTAINED BY YOU THROUGH THE APPLICATION, CONTENT OR SERVICE FROM US WILL MEET YOUR EXPECTATIONS OR BE FREE FROM MISTAKES, ERRORS, OR DEFECTS. THE CONTENT AND APPLICATION COULD INCLUDE TECHNICAL OR OTHER MISTAKES, INACCURACIES, OR TYPOGRAPHICAL ERRORS. DUE TO THE NATURE OF PROVIDED SEVICE, YOU ACKNOLEDGE AND AGREE THAT WE DO NOT GUARANTEE UNINTERRUPTED PROVISION OF CONTENT AND SERVICE, NOR GUARANTEE ANY FULL SECURITY FROM INTERFERENCE FROM UNAUTHORIZED THIRD PARTIES, OR LACK OF DELAYS, INCACCURACIES, UNAVAILABILITY OF SERVICE, ERRORS OR OMISSIONS.
3.2.       Exercise of your own judgment. If you are a managed care professional, you agree to exercise your professional judgment in evaluating any information, products, data or content offered by us. You agree to confirm the information made available or otherwise obtained through the website with other sources.
3.3.      No representations regarding content. All content, products and services contained or provided on this website are for general information purposes only. You understand and agree to confirm the content and information presented with other sources, including medical professionals or physicians. Managedcaremag.com makes no representations or warranties of any kind about the completeness, accuracy, timeliness, reliability, or suitability of any of the information, including content, products, services or advertisements, contained in this website and expressly disclaims liability for any errors, incompleteness and omissions that may be presented in this website.
3.4.       User and third party information. Some information made available through the website may be provided by our users or unrelated third parties. We do not represent that any such information is correct, accurate, complete, error-free or relevant to your question or issue. You agree not to hold us in any way responsible for such third-party and user information.
3.5.      We are not responsible for any damages. Whether the information is provided by us or our user, we're not liable for any damages resulting from your use of the information, data, products or services made available through the website. Although we are selective about the organizations we link to, we don't assume any responsibility for any websites that are linked to or from our website. You acknowledge this and agree not hold us responsible for any damages related to your use of the information, data, products or services made available by us, irrespective of whether you informed us about your intended use.
3.6.      Use of feedback. While we welcome your feedback regarding the website, we must make the final decisions about the content made available through the website. You can use the "Trouble with the Website?" link on our homepage to send us comments. You understand that if you are dissatisfied with our response or with the content of the website, your sole remedy is to stop using the website and any products or services that it offers.
3.7.      Changes to content. Managedcaremag.com reserves the final right to alter, modify, correct or update any content on the website, including corrections of any error or omission in the information it provides in this website, but without any obligations to do so. Managedcaremag.com further disclaims any and all liability for any direct, indirect, consequential, special, exemplary, or other damages arising from the use or misuse of any material or information presented in this website, or from any failure to correct or incomplete correction of any error or omission.
3.8.      Opinions of individual authors. The views expressed in this website are those of the authors and do not necessarily reflect the opinion or policy of Managedcaremag.com. You agree not to hold Managedcaremag.com responsible for any opinions expressed by the authors published on the website.
3.9.      Access from outside the United States. Managedcaremag.com makes no representation that materials made available through the website are appropriate or available for use in other locations, and accessing them from territories where their contents are illegal is prohibited. Those who choose to access these sites from other locations do so on their own initiative and are responsible for compliance with local laws. The website is intended for United States managed care professionals only.
4.      

Privacy and Collection of Registration Data
4.1.      General statement about our privacy policy. Because we are in the healthcare area, we pay close attention to privacy issues. The general purpose of our privacy policy is to identify the information we may collect about you, describe the uses we may make of your information and the security measures we take to protect it, and describe your options for controlling your information. You can review our policy for the website by viewing the Privacy Policy. We reserve the right to modify, alter or change any part of our Privacy Policy. through our website or registering you agree with all the terms and conditions of this Agreement. We reserve the right, in our sole discretion, to change, modify or update our Privacy Policy. You agree that your continuing use of our website constitutes your acceptance of and agreement to any changed terms and conditions in our Privacy Policy and agreement with our latest Privacy Policy and related provisions in this Agreement.
4.2.       Collecting personal data. You acknowledge and permit Managedcaremag.com to gather and track information/data that you may provide through registration on our sites for some services. In addition to this gathering of information by the registration, you also permit Managedcaremag.com to gather information through tracking systems depending on the service being used by you. The tracking systems include deriving data by tallying page views throughout our sites and capturing information on the type of browser being used to view the site, tracking what pages you have visited while on the site and in market research studies tracking how you and others respond to a survey. This information enables us to better provide content and to respond to our users' needs. It also is used to help our advertisers and sponsors to better understand the demographics of our audience (solely on an aggregate basis). You permit Managedcaremag.com to provide such aggregated demographic data to our sponsors and advertisers. This, among other things, allows us to keep our services free of charge for you.
4.3.       No disclosure of personal information. While we reserve the right to do so, Managedcaremag.com does not divulge any personal information about you or any individual user to any third party, except in the case of a market research study where your identity or an identifier unique to you may be disclosed, but will not be linked to the answers you provided. We do not intend to share information about an individual user's identity with any third party except (a) as noted herein to the extent you have voluntarily agreed to participate in a market research study or (b) as necessary to comply with applicable legal requirements or court and applicable agency orders and regulations.
4.4.       *Registration. Some Managedcaremag.com services require user registration. For the registration process, Managedcaremag.com may require some information, like name, e-mail address, and profession, while other information requested will be voluntary and optional. While we reserve the right to do so, we do not intend to share information collected in the registration process with third parties in a personally identifiable way.
4.5.       *E-mails. Managedcaremag.com offers free e-mails to users, providing specific information to them on appropriate topics. In order to provide this service, Managedcaremag.com may gather the e-mail addresses of users who register for and voluntarily subscribe to said service. If you disagree, your sole remedy is to remove yourself from a Managedcaremag.com mailing list at any time by following the instructions provided at the end of every e-mail message. By taking no action, you give Managedcaremag.com express permission to provide specific information to you via free e-mail account.
4.6.       *"No-spam" policy. If you sign up for one of our e-mails or register for our site, we will not sell your e-mail address to a third party without your permission.
4.7.       *Usage Tracking. Managedcaremag.com uses traffic analysis software on our servers to track user traffic patterns throughout all of our sites. Managedcaremag.com uses this data to break down overall usage statistics according to IP address, domain name, browser type, and MIME type by reading this information from the data automatically sent by the browser whenever a web page is requested.
4.8.       *Cookies. A cookie is a small text file that resides only on your own computer and that can be accessed only by the server that originally created the cookie. A cookie cannot store or send back any information to Managedcaremag.com that you have not specifically and voluntarily provided while on an Managedcaremag.com site, or that is not among the information mentioned above that is contained in every user's browser (i.e., domain name, browser type). We currently use cookies only to tally the number of unique users who visit our sites, and potentially to permit greater personalization of the site to your preferences and specifications. While we reserve the right to do so, Managedcaremag.com will not share with third parties any personally identifiable information about you that you may have provided to Managedcaremag.com and which was stored in a cookie on your computer.
4.9.       Opt-in list privacy policy. When you register for our services by giving us your e-mail address, you are joining an opt-in list, which means you will receive information or participate in campaigns relevant to the specialty you selected, whether it is sent directly by us or sent by us on behalf of our advertisers. You may have your e-mail address removed from the Managedcaremag.com opt-in lists at any time by following the unsubscribe instructions contained at the end of the e-mail you receive.
4.10.      Delete/deactivate policy. You may unsubscribe to any of our e-mails at any time by following the instructions contained at the end of every e-mail, and also on the web site. If you no longer wish to use any Managedcaremag.com services or receive any information from Managedcaremag.com, you may request to have your personal information removed from Managedcaremag.com's databases by sending a request via e-mail ([email protected]), including your first and last names and e-mail address with which you originally registered. Changes or corrections to your information may be submitted in the same fashion.
5.1.      Security requirements. We offer to our users several tools that allow you to record and store information. You are solely responsible for taking all reasonable steps to ensure that no unauthorized person shall have access to your passwords or accounts. You agree to be responsible for all activities that occur under your password or account. You further agree to take the responsibility for the following: (a) control the dissemination and use of activation codes and passwords; (b) authorize, monitor, and control access to and use of your account and password; and (c) promptly inform us of any need to deactivate a password.
5.2.      Access. You grant us and all other persons or entities involved in the operation of the website the right to transmit, monitor, retrieve, store, and use your access, security and other information in connection with the operation of the website.
5.3.      Disclaimer. Managedcaremag.com does not assume any responsibility or liability, and expressly disclaims any legal responsibility for any information you submit, or your or third parties' use or misuse of information transmitted or received using our tools and websites.
5.4.      Linking to us. We do not generally object a simple link from your website to our website. However, you must first obtain our permission if you intend to frame our site or incorporate pieces of it into a different site or product in such a way that is not clear to our users that we are the source of the content. You are not permitted to link to us if you engage in the publication or promotion of any illegal, obscene, or offensive content, or if the link in any way negatively impact on our reputation. We reserve the right to determine, at our sole discretion, whether you or your linked website is or has engaged in any such objectionable activities.
6.      

Dealing with Advertisers
Your correspondence or business dealings with, or participation in promotions of, advertisers found on or through the website, including payment and delivery of related goods or websites, and any other terms, conditions, warranties or representations associated with such dealings, are solely between you and such advertiser. We assume no responsibility for any such dealings or for any possible damages related to such dealings. You agree that we shall not be responsible or liable for any loss or damage of any sort incurred as the result of any such dealings or as the result of the presence of such advertisers on the website.
7.      

Proprietary Rights and Intellectual Property
7.1.      Ownership of Intellectual Property. We (or our licensors) shall continue to own any and all information, content, software, technology, specifications, data, or other materials and all enhancements, customizations, modifications, additions, upgrades, trademarks, trade names and all intellectual property rights in or related to or posted on the Managedcaremag.com web site ("Intellectual Property"). This includes all products, methods, content, software, data and all other proprietary rights and related intellectual property created or developed during the performance of this Agreement and any future derivative works, including all materials and documents prepared or developed by us or using any of the content, technology, data or information provided by Managedcaremag.com.
7.2.      No transfer of Intellectual Property. We do not covey or transfer, or grant in this or any other related Agreement any rights, title and interest, or grant any license or permission in and to the Intellectual Property, including all enhancements, customizations, modifications, or upgrades and new versions related thereto. All rights in the Intellectual Property that are not expressly granted by us are reserved and owned by us or our licensors.
7.3.      Acknowledgement and restrictions. You acknowledge and agree that the website and information, content and software presented to you through the website or used in connection with the website contain proprietary and confidential information and Intellectual Property (as defined above) that is protected under U.S. and international laws, including copyright, trademarks, website marks, patents or other proprietary rights and laws. Except as expressly authorized by us or our advertisers, you agree not to copy, sell, offer to sell, distribute, publish, rewrite, modify, translate, rent, reproduce, redistribute, retransfer, transmit via Internet or by other means, broadcast, modify, edit, adapt, alter or create derivative works of, incorporate or aggregate with other materials or into other products, the website or any information, content, data and technology presented to you through the website, in whole or in part, in any medium. You may not remove any copyright or trademark notices from our materials. We reserve all of our other rights not granted in this Agreement. You agree not to access the website by any means other than through the interface that is provided by us for use in accessing the website. You further agree not to permit others to violate any of the provisions of this Agreement, including all provisions in this section.
7.4.      Permitted personal use only. You may look at our website online, download individual articles to your personal or handheld computer for later reading, and even print a copy of an article for your personal use only. However, you are not permitted to make any copies or transmissions for anyone else, to sell, offer to sell, repackage or broadcast for us by other anything that you may have downloaded from our website for your personal use.
8.      

Indemnity
8.1.      Violations of this Agreement. You agree to defend, indemnify, and hold Managedcaremag.com, its officers, directors, employees, agents, licensors, and suppliers, harmless from and against any claims, actions or demands, liabilities and settlements including without limitation, reasonable legal and accounting fees, resulting from, or alleged to result from, your violation of this Agreement, for any intentional actions, or for knowingly or recklessly permitting others to violate provisions of this Agreement using your security information, password, computer or access to our website.
8.2.      Legal fees. The indemnity obligations include reasonable attorney fees and legal expenses incurred by us in defending against any claim of a third party or for protecting our rights under this Agreement in any action or legal proceedings.
9.      

Term and Termination
9.1.      Term. This Agreement will commence on the Effective Date and continue until terminated by the parties in accordance with provisions in this section.
9.2.      Termination. You agree that Managedcaremag.com may, under certain circumstances and without prior notice, discontinue, temporarily or permanently, the website (or any part thereof) or eliminate your account, any associated e-mail address, and remove any information you uploaded or provided to our website with or without notice. Cause for termination may include, but not be limited to, (a) breach or violation, or suspected breach or violation of this Agreement or other incorporated agreements, terms of use and conduct or guidelines published by us, (b) requests by law enforcement or other government agencies, (c) a request by you (self-initiated account deletions), (d) discontinuance or material modification to the website (or any part thereof), (e) unexpected technical or security issues or problems, (f) extended periods of inactivity, and/or (g) engagement by you, or allowing others to utilize your access and account information, in fraudulent or illegal activities. You agree that all terminations for cause shall be made in Managedcaremag.com's sole discretion and that Managedcaremag.com shall not be liable to you or any third party for any termination of your account, any associated e-mail address, or access to the website and any information or other content provided by us.
9.3.      Provisions surviving termination. Provisions in sections 1, 3, 4, 5, 7, 8, 9, 10 of this Agreement shall survive the expiration or termination of this Agreement, irrespective of the reason for the termination.
10.      

General Provisions
10.1.      Right to take legal or preventive actions. You acknowledge that we may, and are permitted to, take any legal or preventive action we think is appropriate to remedy or prevent violations or abuses of the rights granted under this Agreement to you and any other user. If your violation of the terms and conditions of this Agreement causes harm to others, you agree to hold Managedcaremag.com harmless against any liability for that harm.
10.2.      Disputes. If there is any dispute between us concerning the terms and conditions of this Agreement or your use of our websites, we both agree to submit the dispute to non-binding mediation, followed by binding arbitration. Both the mediation and the arbitration will be governed under the rules of the American Arbitration Association, and the exclusive venue for the arbitration shall be located in the state of New Jersey. Further, you agree that judgment upon any award rendered by arbitrator(s) may be entered in any court of competent jurisdiction. Both parties agree that the arbitration shall be conducted by a panel of not more than 3 arbitrators and proceedings will be limited to no more than 7 full days of arbitration evidentiary hearing proceedings.
10.3.      Laws that govern this Agreement and related disputes. The website can be accessed from any of the United States and from other countries worldwide. However, because the laws of each State or country able to access the website may differ, by accessing the website both you and Managedcaremag.com agree that the statutes and laws of the state of New Jersey, without regard to its choice of laws principles, will apply to all matters relating to use of our website, this Agreement or any other matter related to either.
10.4.      No waiver. No waiver of any of the terms and conditions in this Agreement shall be deemed a further or continuing waiver of such term or condition or any other term or condition.
10.5.      Validity. In the event any term or provision of the Agreement shall be held to be invalid or unenforceable, the remaining terms or provisions of this Agreement will remain in full force.
10.6.      Remedies and Injunctive Relief. All remedies provided for in this Agreement shall be cumulative and in addition to and not in lieu of any other remedies available to either party at law, in equity or otherwise. The parties acknowledge that monetary damages may not be a sufficient remedy for violations of this Agreement, and that aggrieved party shall be entitled, without waiving any other rights or remedies, to seek such injunctive or equitable relief as may be deemed proper by a court of competent jurisdiction. Such injunctive relief shall be in addition to any other legal and equitable remedies.
10.7.      Headings. The section headings used herein are for information purposes only and shall not affect the interpretation of any provision of this Agreement.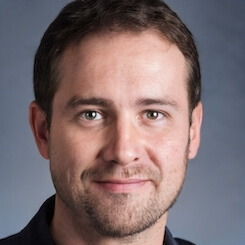 Paul Lendner ist ein praktizierender Experte im Bereich Gesundheit, Medizin und Fitness. Er schreibt bereits seit über 5 Jahren für das Managed Care Mag. Mit seinen Artikeln, die einen einzigartigen Expertenstatus nachweisen, liefert er unseren Lesern nicht nur Mehrwert, sondern auch Hilfestellung bei ihren Problemen.