Drugs for comorbidities cost far more than the drugs for the condition itself
At an annual cost of nearly $85 billion, the 4.5 million who suffer from Alzheimer's disease in this country place great strain on the nation's health system. Significantly affected are managed care plans that participate in Medicare. The number of Alzheimer's patients is expected to quadruple by the middle of this century, with attendant financial effect, especially on Medicare.
The overall cost is that high because most of the medications currently used to treat Alzheimer's disease are new, with no generic option. But Alzheimer's patients also have multiple comorbidities that contribute to higher annual prescription costs than for other adults.
Because costly comorbidities and nursing home costs are so significant, more than 30 pharmaceutical companies have drugs in the FDA pipeline, most intended to slow the progression of the disease.
Those drugs will help control costs, says Elizabeth Gould, associate director of clinical care at the association. "The overall cost of the disease can increase as the disease progresses. Medical care can become increasingly complex and costly." Her group estimates that the average monthly cost of prescription drugs for persons with Alzheimer's is $246.46, or nearly $3,000 annually.
Alzheimer's disease is progressive and fatal, "a neurodegenerative disorder manifested by cognitive and memory deterioration, progressive impairment of activities of daily living, and a variety of neuropsychiatric symptoms and behavioral disturbances," says Jeffrey Cummings, MD, of the Reed Neurological Research Center at UCLA, who has studied drug therapies for the treatment of Alzheimer's.
Comorbidities
There are three stages: mild, moderate, and severe. The primary focus of drugs in the FDA pipeline is on mild to moderate Alzheimer's. The success of these drugs could have a positive effect on overall health care costs, say researchers.
That is because comorbidities are common and progressive in Alzheimer's patients and contribute heavily to drug costs. In fact, most of the money spent on medications for patients with Alzheimer's disease goes to treat other conditions, researchers found.
According to research by CVS Caremark, "Drugs to treat Alzheimer's account for less than a third of these patients' total prescription costs," says Anna Theodorou, RPh, a researcher with the pharmacy benefit manager, who presented her data at a recent Alzheimer's Association Dementia Care Conference.
"Current therapies are designed to ease symptoms and reduce cognitive decline," says Cummings. "A significant number of agents are being studied now for controlling deterioration. The numbers underscore the urgency of seeking more effective therapeutic interventions for patients with Alzheimer's disease."
Advancing age is the major risk factor for dementia, with a doubling of risk every five years after age 65. One problem with management of the disease is that there are no definitive imaging or laboratory tests to confirm its diagnosis. "Evaluation depends on careful history taking in interviews with both the patient and a reliable informant, thorough physical and neurologic examinations, and the use of diagnostic criteria," says Claudia Kawas, MD, of the University of California at Irvine. "Treatment can improve the quality of life, and overall costs and the use of medications should always be considered."
Unpredictable
"Treatment requires accurate diagnosis and increasingly is based on an understanding of the pathophysiology of the disease," he says.
However, in a study of the effect of drug treatment on early Alzheimer's, Kawas found that "the response to medications for the treatment of primary and secondary symptoms of Alzheimer's disease is not predictable, and the choice of dosage and the duration of treatment rely on clinical judgment."
The drugs that have been effective so far for the symptomatic treatment of Alzheimer's disease are the cholinesterase inhibitors, according to published studies. They slow the biochemical breakdown of acetylcholine. Of the cholinesterase inhibitors, only donepezil, rivastigmine, and galantamine have been shown to be efficacious and relatively safe, according to Serge Gauthier, MD, director of the Alzheimer's Disease Research Unit at the McGill University Centre for Studies in Aging in Montreal.
Drug utilization
CVS Caremark reviewed more than 367 million prescription claims by 22.9 million PBM members for 2006. They included claims for Medicaid, Medicare Part D, national and local employers, managed care organizations, and government agencies. It had done a similar study in 2005.
In the 2006 analysis, 107,236 members used Alzheimer's drug therapy. Use of Alzheimer's drugs rose substantially over 2005 (46.7 versus 27 users per 10,000 eligible members), primarily because of the introduction of the Medicare Part D benefit, according to the researchers.
Donepezil (Aricept) dominates the market and is prescribed for 69.6 percent of all Alzheimer's drug users. The drug accounts for 52.2 percent of all Alzheimer's drug prescriptions and 54.4 percent of drug costs of Alzheimer's patients. Memantine (Namenda) was used by 40.7 percent of Alzheimer's drug users and accounted for 31.9 percent of prescriptions and 28 percent of drug costs.
Although patients taking Alzheimer's drugs averaged a total prescription cost of $3,990 annually, only $1,054 of that actually was for Alzheimer's drugs (26 percent).
Other medication classes accounted for most of the costs. Statins account for 8.1 percent of annual Alzheimer's patients' drug costs, and are used by 43.9 percent of Alzheimer's patients. Proton pump inhibitors account for 6.6 percent, used by 34.2 percent of Alzheimer's patients. Selective serotonin reuptake inhibitors account for 5.5 percent, and are used by 46.3 percent of Alzheimer's patients.
Patients who filled a prescription for at least one Alzheimer's drug had lower out-of-pocket costs than other adults insured in Caremark's array of private and public insurers. That may be because a higher proportion of Alzheimer's patients are on Medicare or Medicaid, according to the researchers.
Guidelines
New guidelines call for aggressive use of a combination of Alzheimer's-related drugs. A panel convened by the Alzheimer's Drug Discovery Foundation recently released consensus recommendations on the treatment of Alzheimer's disease in managed care, published as a supplement to the American Journal of Geriatric Pharmacotherapy.
They call for the use of memantine based on staging of the disease. Patients diagnosed in the mild stage should be treated with a cholinesterase inhibitor and those first diagnosed in the moderate stage should be treated with a combination of a cholinesterase inhibitor and memantine.
Finally, those first diagnosed with late-stage Alzheimer's should be treated with memantine as a first-line therapy, with a cholinesterase inhibitor added later.
The guidelines advise that Medicare managed care organizations "not try to restrict access to drugs in either class through administrative burdens, such as appeals or prior-authorization requirements."
"This is an evolving process," says Cummings. "Drugs are emerging that will have an effect on health plan-related treatment of this pervasive disease."
Drug spending for Alzheimer's diagnosis
Breakdown by agent
Donepezil
14.4%
PPIs
4.0%
Dibenzapines
4.8%
Memantine
7.4%
Statins
6.0%
Other Alzheimer's drugs
4.6%
SSRIs
4.9%
Other drugs
53.9%
Source: CVS Caremark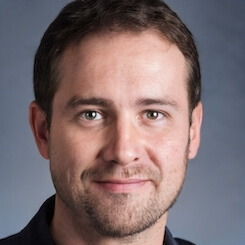 Paul Lendner ist ein praktizierender Experte im Bereich Gesundheit, Medizin und Fitness. Er schreibt bereits seit über 5 Jahren für das Managed Care Mag. Mit seinen Artikeln, die einen einzigartigen Expertenstatus nachweisen, liefert er unseren Lesern nicht nur Mehrwert, sondern auch Hilfestellung bei ihren Problemen.